This post is written by me, in partnership series with RoC skincare for Socialstars #WomenWhoRoC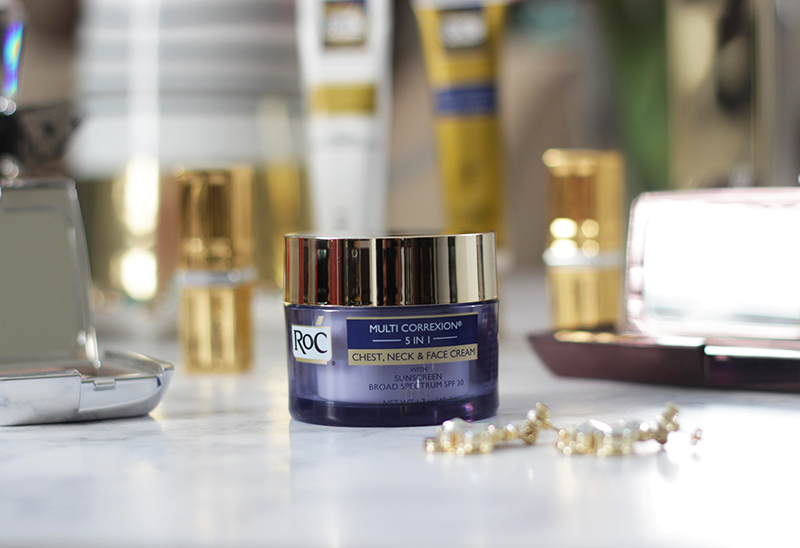 Now I don't know about you guys but Spring is in full effect in Southern California, festival music season has kicked off in full gear and of course the countdown to summer begins. Many people think since I am on the tanned skin side of the spectrum that I often don't need to worry about skin protection. Let me start of by saying- YES I DO!  Summer days in Southern California are often reaching the high, HIGH temperatures of 90 degrees + with a slight side of humidity, don't get me wrong- I do love California; but with the heat also comes the responsibility of ensuring that you have proper sun protection at all times in your daily routine. Today I am partnering up with RoC Skincare to share with a few of my favorite tips for keeping your skin healthy this summer…

SUMMER READY TIP #1: ALWAYS WEAR AN SPF
Now I know what you all are thinking, this is a no brainer, right? Did you know that you should even wear a SPF 30 or higher when you are outside, as recommended by the AAD.  You also should be rocking at least a SPF 15 or higher when you will be inside a building all day because the ceiling lights also give off UVA/UVB rays. Lately I have been reaching for my favorite moisturizer that contains an SPF 30. As you all know a while back I started using the RoC MULTI CORREXION 5 in 1 Chest, Neck and Face Cream with SPF 30 and the RoC Retinol Correxion Deep Wrinkle Daily Moisturizer with SPF 30, both moisturizers have been helping my skin stay young, hydrated and fresh looking all while multi-tasking to keep my skin protected against any sun damage. I am OBSESSED! I have particularly been loving the RoC MULTI CORREXION 5 in 1 Chest, Neck and Face Cream with SPF 30 as it can help protect the skin from any future sun damage when used with other sun protection measures such as a sunblock when you are sunbathing or longing at the beach.

SUMMER READY TIP #2: PROTECT YOUR EYES
Just because it is summer and you already threw on a bit of a SPF, that doesn't mean that you should skip on your eye cream. Sun exposure will gradually thin your skin and cause wrinkles, and if we are being honest- NO ONE wants wrinkles, right? I have been rocking my RoC Multi Correxion 5 in 1 Eye Cream, this stuff is AMAZINGNESS as it helps de-puff, hydrate the thin skin under your eyes, smooth out wrinkles and fine lines all while improving the radiance of the skin. Trust me ladies, you should NEVER skip on a eye cream.

SUMMER READY TIP #3: STAY HYDRATED
The key to keeping skin hydrated both internally and externally is to hydrate with TONS of water.  Always make sure to hydrate throughout the day, as in the hotter months, you need to hydrate even more. Imagine if your throat and body are feeling parched  and dehydrated then your skin more than likely is as well. A great rule of thumb is to make sure to drink at least eight 8oz glasses of water a day to ensure that your body is properly hydrated. If drinking water isn't your thing, try infusing water with some fresh fruit. I promise you a few times of drinking lemon-mint water, or strawberry-mint water and you will forget all the reasons you hated drinking water.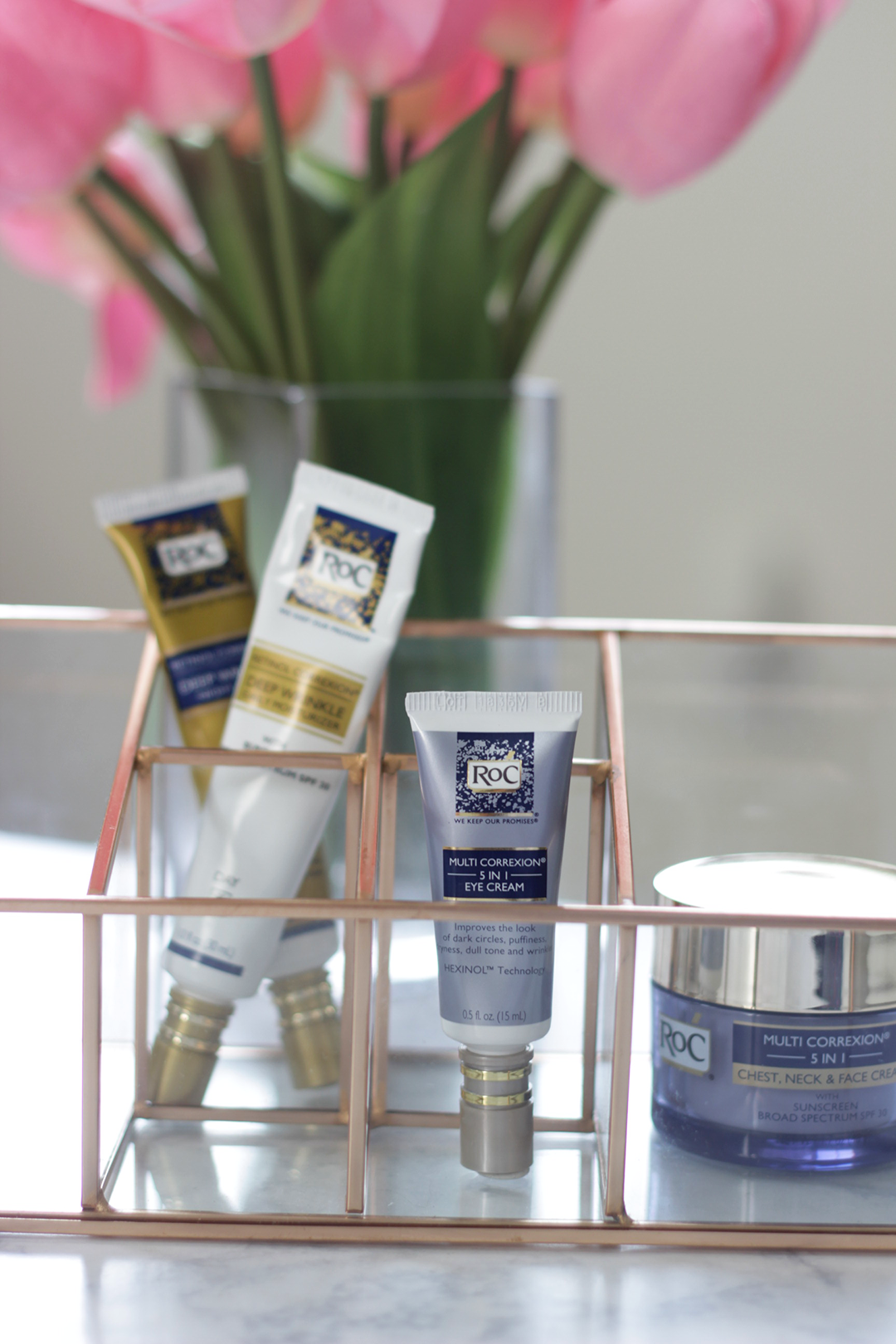 So there you have it, a few easy and simple tips to help keep your skin looking summer ready this year. Are you currently using an SPF in your current skincare regimen? What are some of your favorite summer skincare tips? Let me know in the comments below.
*PR SAMPLE

[ReviewDisclaimer]