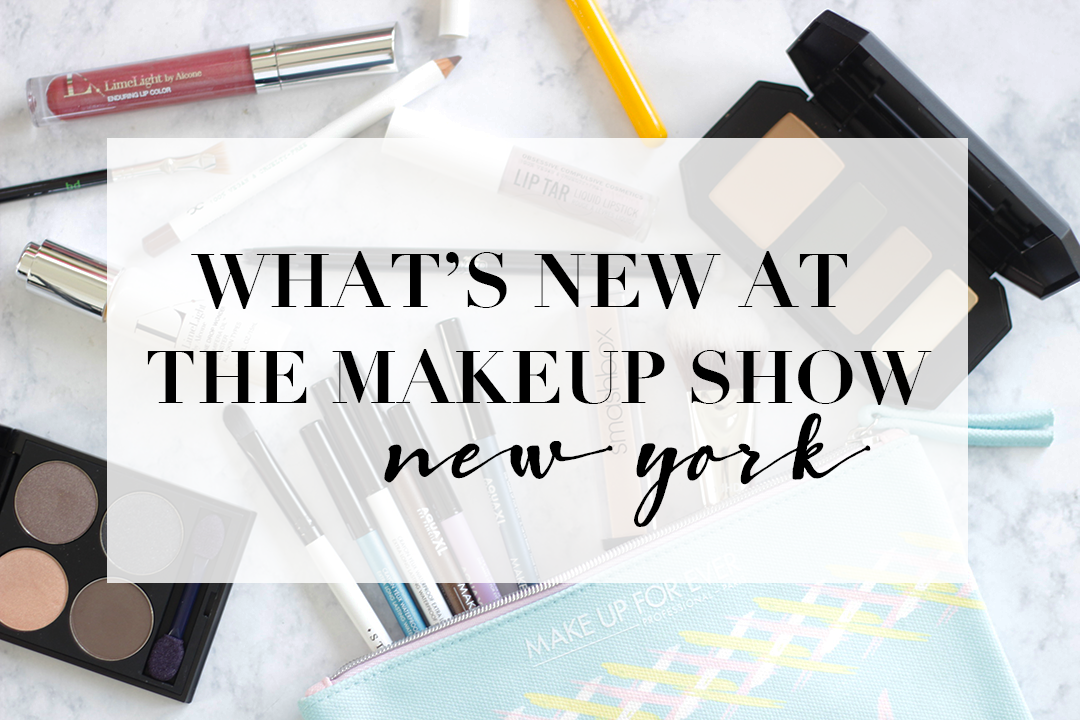 It's almost time for one of the most exciting times EVER!! The Makeup Show New York City is coming soon and with it are a slew of awesome new launches from brands we know and love. Raise your hands if you are extremely excited about The Makeup Show New York City *hand raised super high*. Let's dig right in and see what has me so giddy and excited inside…
First things first, let's chat about WHAT The Makeup Show actually is. The Makeup Show is one of the few PRO makeup events that focuses on education and the beauty of makeup.  It features an array of hands-on workshops and seminars, as well as AMAZING keynotes- hello Scott Barnes. If I had to sum The Makeup Show up in one quick word- AMAZING would be it. Seriously you should attend and let me know what you think! If you read my post here, you know that I already attended The Makeup Show Los Angeles, and had a blast learning and meeting fellow makeup enthusiasts as well as learning some insider tips and tricks on what makeup trends will be hot this season.  You know I love to be the first to know of a great trend. So when The Makeup Show offered to send me some new amazing products that either were launching AT The Makeup Show, debuting or playing a major part in the show this year, I jumped for joy. So let's jump right in and check out some goodies.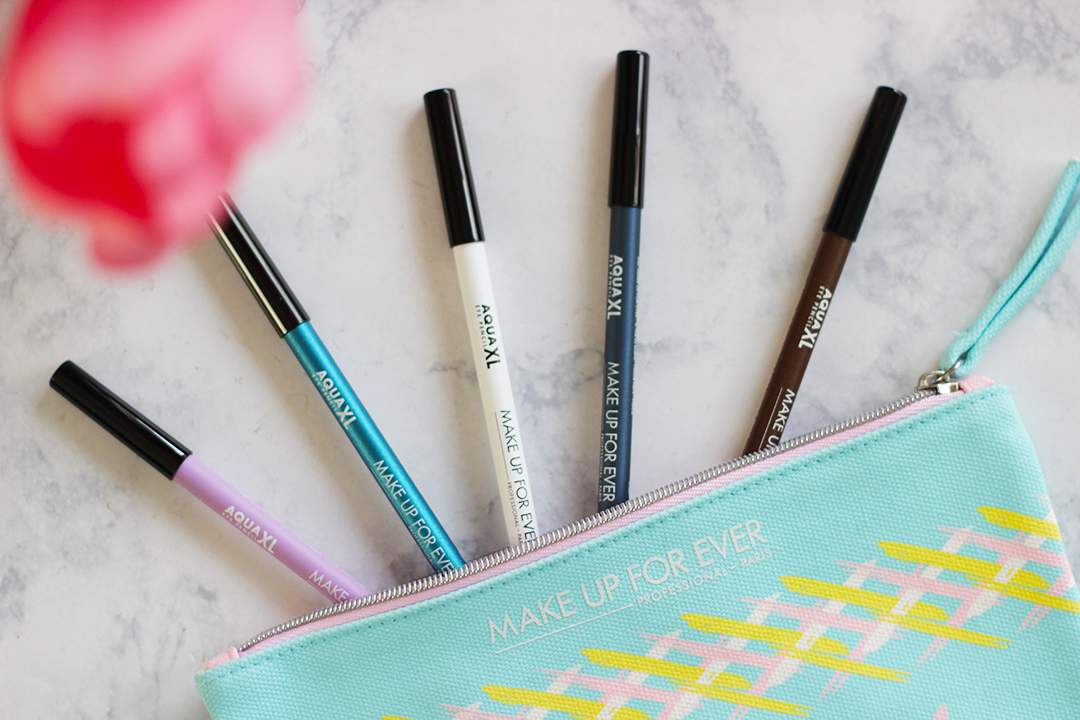 MAKE UP FOR EVER x CHARLIE XCX AQUA XL EYELINER COLLECTION- Now you might have seen a TON of Instagram posts on this phenomenal collaboration. Make Up For Ever has launched a collection with the pop star to bring you 20 bright hues of gorgeous in this enhanced version of the existing Aqua Eye Liner.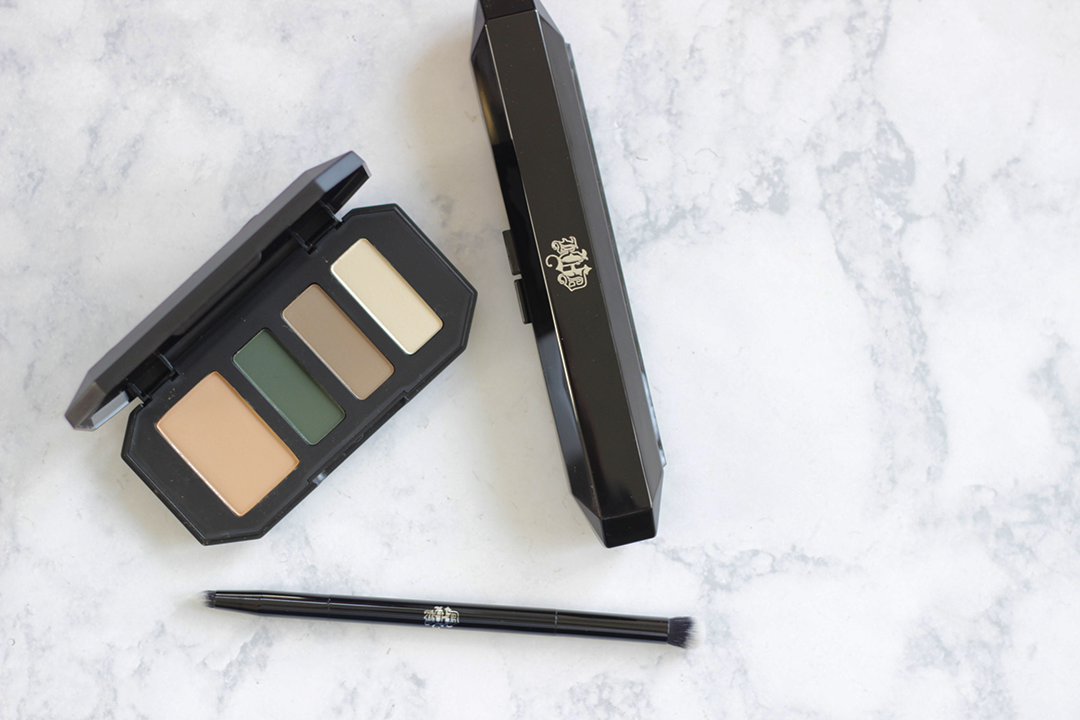 KAT VON D SHADE + LIGHT CONTOUR EYE KITS- These recently launched at Sephora and OMG they are awesome. Kat Von D is bringing the newest way to do monochromatic with the addition of the shade + light contour eye kits in color. Four different shade variations in the range, these will all help enhance your eye shape and color. Don't forget the matching KAT VON D SHADE + LIGHT DUAL ENDED BRUSH to help with easy application.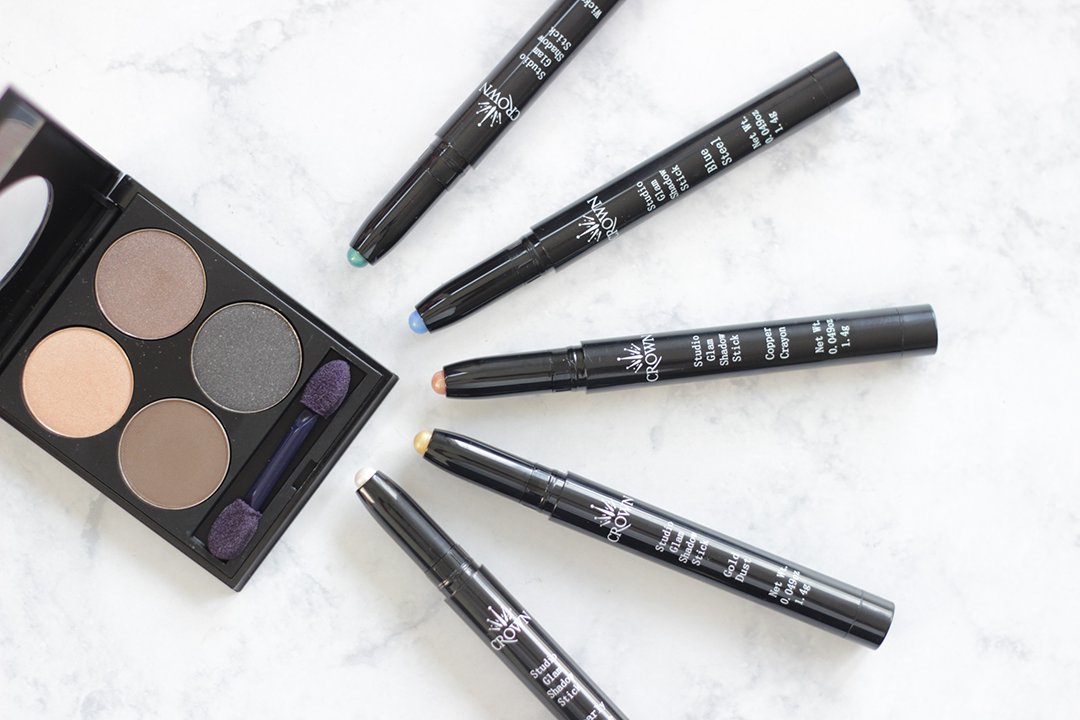 CROWN STUDIO GLAM SHADOW STICKS + MUSTAEV USA EYE SHADOW QUADS- Both of these PRO artistry brands will be at The Makeup Show NYC and they NEVER disappoint. The pigment on these glam shadow sticks is AMAZING and I seriously can't wait to play and create some awesome looks with them.  For all my neutral lovers the MustaeV USA Eyeshadow quads are MUST HAVES! They are so pigmented and pack a major punch. Time to turn up your eyeshadow game and grab one of these ASAP.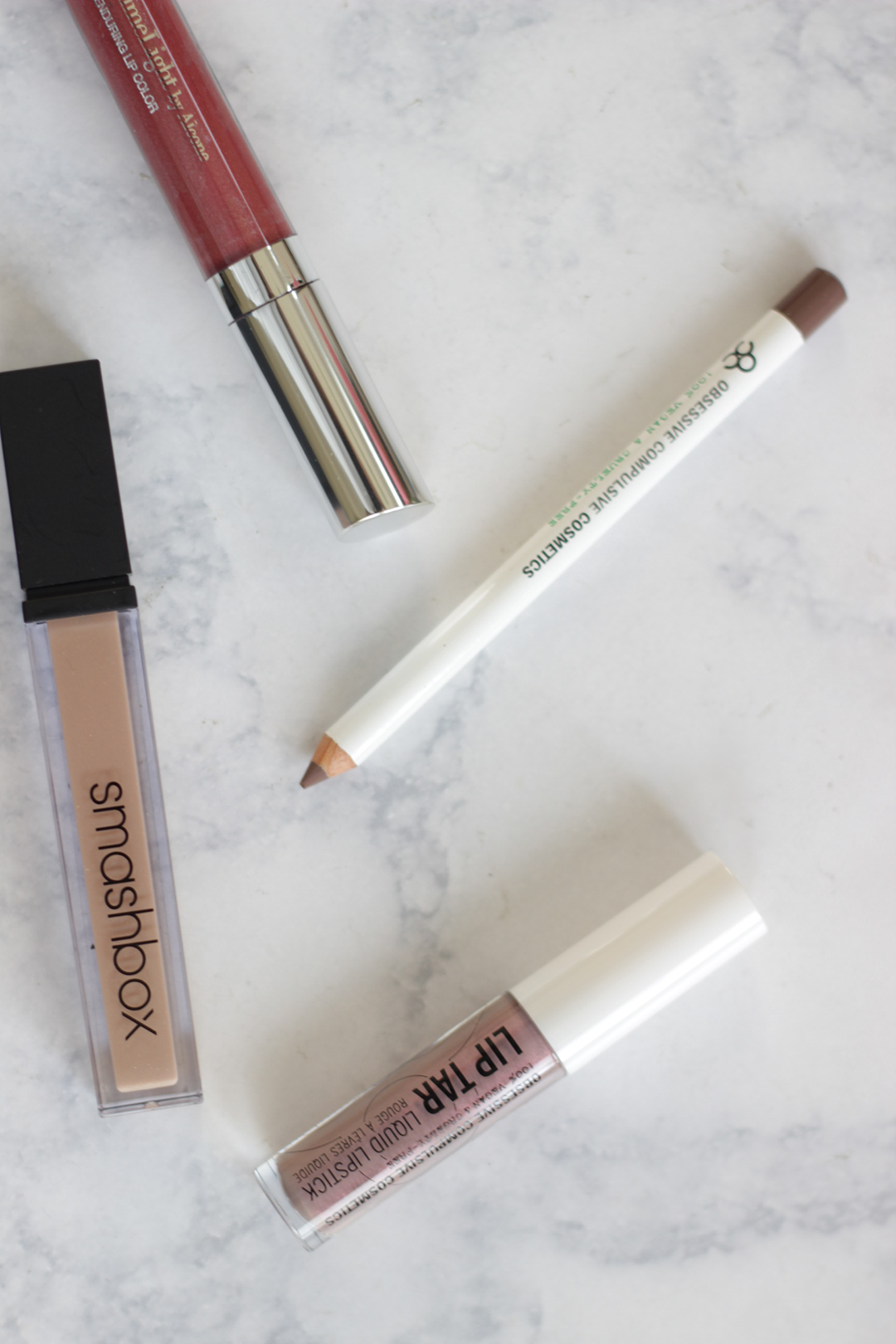 SMASHBOX JAME VINCENT LIPGLOSS , OCC LIP TAR LIQUID LIPSTICK + OCC LIP LINERS,  & LIMELIGHT BY ALCONE LIP COLOR
OBSESSED with lip products as it is, so imagine throwing in a few MAJOR MUST HAVES into the mix.  Smashbox Cosmetics lipgloss in the shade for celebrity makeup artist James Vincent is simply stunning. I am OBSESSED with this taupe shade and have been rocking it non-stop since I got it. I have been pairing it with the OCC Cosmetics Lip Liner in shade Sebastian as it gives a great grungy 90's like lip shade when blended. OCC Cosmetics is no newbie to the makeup game as they have been slaying it with their iconic lip tars for years, however they recently just re-packaged and offer them now in a easy to apply and travel friendly application like a gloss. I am OBSESSED.  A brand that is new to me but definitely making its way into my NEEDS is Limelight by Alcone. This PRO brand is rocking with its newest additions: One Drop Wonder Oil Booster and the Enduring Lip Color. Both products are simply amazing. I am highly impressed.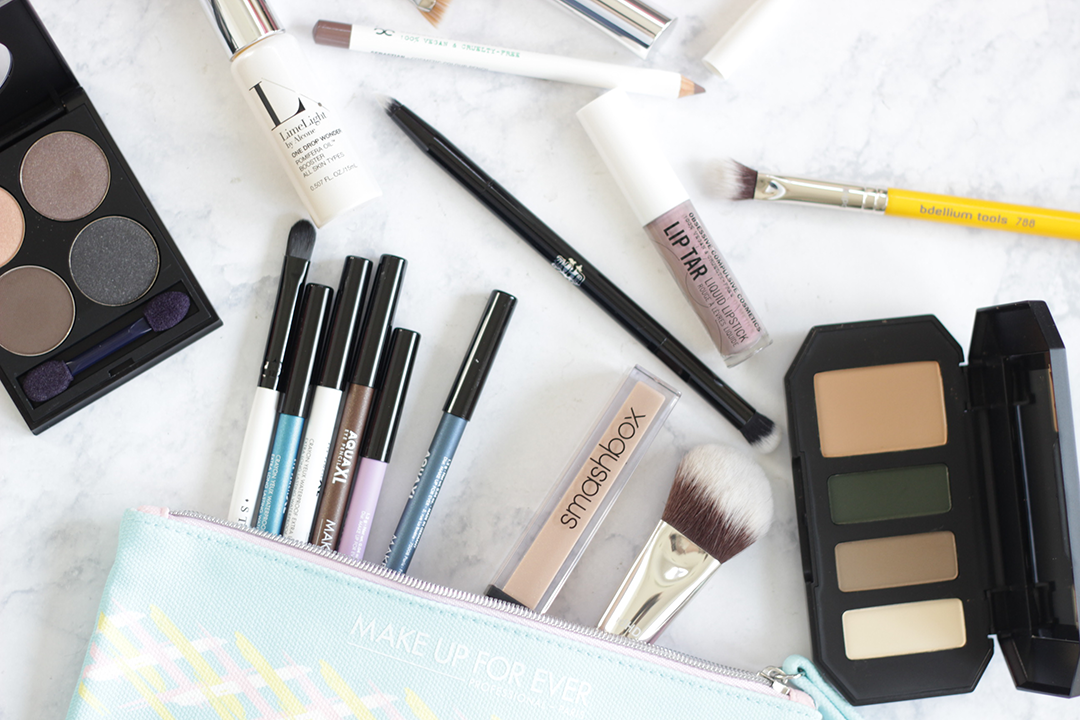 The Makeup Show NYC is the place to be if you are a fan of all things beauty, artistry and learning massive amounts of education. I seriously cannot wait to arrive in NYC and be ready to learn from some of the best in beauty worldwide. With brands like Make Up For Ever to Bdellium tools and this years introduction of Urban Decay – The Makeup Show NYC is definitely going to be memorable. Have you been to The Makeup Show before? If so, are you headed there this year?  Let me know in the comments below…
*PR SAMPLE
[ReviewDisclaimer]