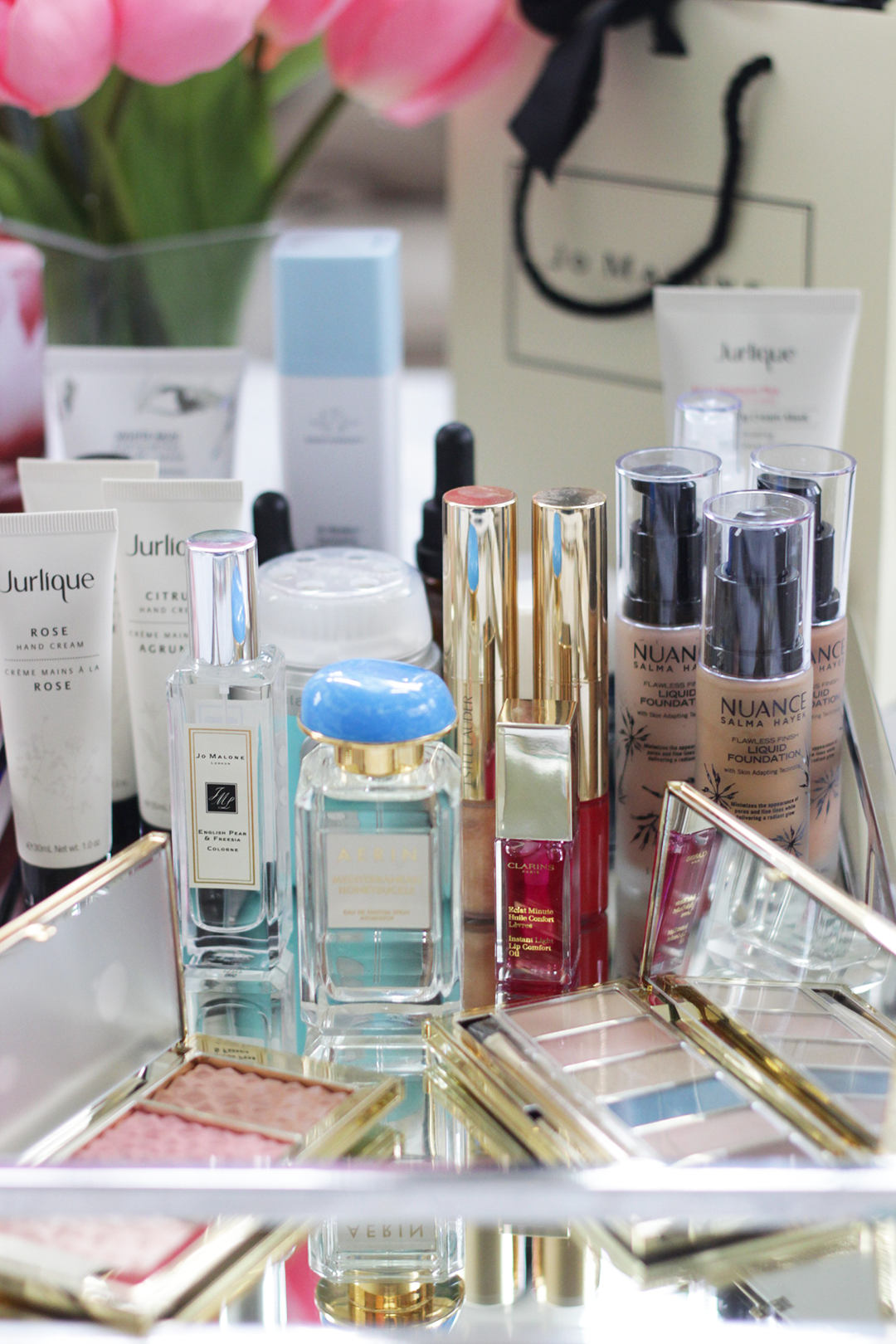 When it comes to beauty, nothing is more beautiful to me than my amazing Mom. Not only did she teach me everything I needed to know about skincare- hello Clinique 3 step, but she is seriously the most loyal, loving person that I know. She showed me what it is like to be confident, love others, be a daughter of Christ and to have belief in myself at all times, no matter how hard at times my goals seemed to be unachievable. 
From an early age, I can remember my mom taking me to the Clinique counter to pick out my first compact, or the first time I ever wore lipstick at the ripe age of five and smeared it all over my face, my hands and all over my baby sister so we could be twinsies. Jennifer I am so sorry about that! I also remember my mom strongly advising me to NOT rock glittery eyeshadow when I went out with friends as it would create massive flashback in pictures; did I listen- NOPE. But looking back I totally should have listened, I cringe at those pictures now. My Mom always said 'less is more', and to this date I credit her for my very minimal makeup approach as I have outgrown the days of bright glitter and crazy eyeliner. Thank you Mom.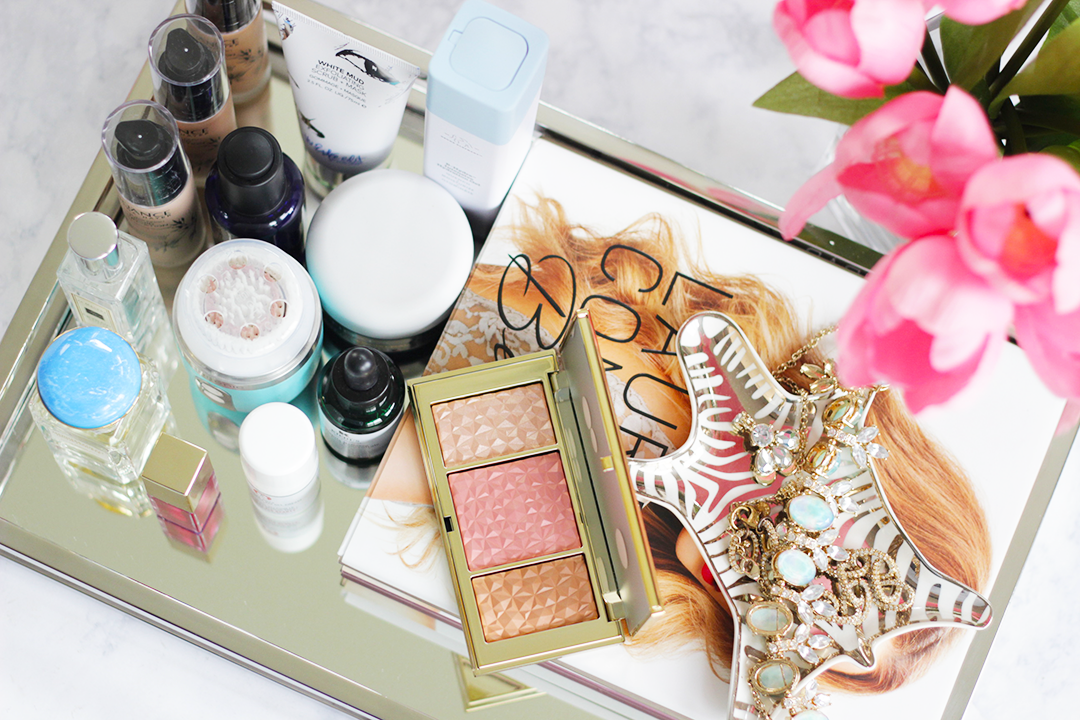 To this date, my Mom and I share the love of beauty. Anything related to skin care and makeup products we are like kids in a candy store. So today I have rounded up a few of my favorite picks for Mother's Day.  Ranging from budget beauty must haves to scents that your Mom will go gaga over- this Mother's Day make it special, whether your mom loves classic skincare and makeup products or she dares to venture out of the neutrals, I have something for you and your Mom on this list.
SKINCARE PICKS FOR MOM
I absolutely LOVE this product because not only does it help reduce the fine lines and wrinkles around the eyes, but it helps with dark circles and puffiness as well as the perfect primer for concealer. This product can be used before makeup application, and works so well when used regularly.

This little gadget is a pure wonder. If you have been following me over on Snapchat, Instagram or Facebook then you have noticed I have been rocking the #PRIMPTriesTria challenge for the past 6 weeks (review to come soon with before and after photos) but so far this little miracle worker is a MUST HAVE.  I have found that this little guy helps soften fine lines, wrinkles, and has made some crows feet wrinkles I was starting to get pretty much unnoticeable now. I am OBSESSED and your Mom will be too. Plus right now you can SAVE 15% off the Deluxe Eye Kit (regularly valued at $267) using my code: MAKEUPLIFELOVE at the checkout.

I actually got this in the mail for myself recently, but this product I was so obsessed with- Mom had to go and grab her own to see all the hype was about. This gel is worth every single penny- OMG my skin is OBSESSED and so is Mom's too. Its an anti aging vitamin B5 gel that literally replenishes, brightens and improves the appearance of the skin's texture and tone while give it maximum moisture and hydration. It is super lightweight and your skin will literally drink it up. The best part is it help with dryness, uneven texture all while helping diminish fine lines and wrinkles for a more youthful glow after every application.

I actually got this for Mom as a birthday gift this year, but this product is something both her and I use literally almost daily. I have the CLARISONIC PLUS, and the MIA 2 for travel, but this one is a travel dream come true- and worth every dollar.  A few things to keep in mind when using a Clarisonic, it does NOT exfoliate the skin, however it removes the loose skin cells and help buff out the skin. While it will not clear your skin up overnight or within the first few days/weeks- it will keep your skin clear and smooth with continuous use. It took me a week or two of use before I started to notice a significant difference, and now when I don't use it- I can tell almost instantly. I like to use mine with the Tata Harper Purifying Cleanser (It's amazing for all skin types especially those who suffer from minor breakouts.. I like to leave the cleanser on my face for a few minutes before I start using the Clarisonic) my Mom uses hers with the Clarins Gentle Foaming Cleanser.

If you haven't had the chance to try Jurlique skincare, then you NEED to grab this set right away. Composed of three signature Jurlique best sellers: Rosewater Balancing Mist, Skin Balancing Face Oil, Rose Moisture Plus Moisturising Cream Mask this set is amazingness.  My mom has been a HUGE fan of Jurlique for quite some time now- she credits the Rosewater Balancing Mist as the key to her skin staying soft, smooth and hydrated.  It is my Mom's favorite and is becoming one of my favorites as well. Seriously this set you NEED in your life.
MAKEUP PICKS FOR MOM
I am a bit partial to this product because literally I am OBSESSED with almost everything from Estee Lauder and this is NO exception. I was sent this recently and I have been OBSESSED with this beautiful palette ever since. This palette is the perfect illuminator, contour and pop of color with a burst of radiant shades for face, cheeks and eyes. I use a Angled Brush to apply this powerfully pigmented palette. I find that sometimes mixing all the shades adds the perfect punch of color to the cheeks all while giving you a beautiful sunkissed glow. To make sure you don't overdo it when it comes to applying this palette to the skin, tap your brush 2-3 times to tap off any excess powder before applying to the skin. I love that this palette gives a radiant glow without making you look oily or discoball-ish. A huge win, win!

NUANCE BY SALMA HAYEK FLAWLESS FINISH LIQUID FOUNDATION*
This foundation is a great foundation for both Mom and I. It has AMAZING skin adapting technology that helps minimize the looks of pores and fine lines all while delivering the most beautiful radiant glow. It has such amazing benefits for your skin with its skin adapting technology to help balance the skin tone, allowing your skin's natural pigments to show through. It also contains amazing ingredients like Hydracell complex with apple and lentil extracts to help provide hydration, as well as pearl extract to help give the gorgeous radiant finish.  Overtime, I feel like this foundation makes your skin look and feel so much better. Pairing it with Bare Minerals BareSkin Concealer making this combo the most wonderful combo ever. So radiant, natural and gorgeous.
OMG this stuff is AMAZING!  It makes your lashes longer, thicker and ultra voluminous. I recently gave a tube of this to Mom, and it is #MomApproved as we are both VERY impressed with the lush, longer lashes this mascara tends to give. Seriously it is AMAZING!

This is another PHENOMENAL product. My mom and I have both used and loved the Instant Lip Comfort Oil before and fell in love, but at the time it was limited edition so we were hoarding it like crazy.  But recently Clarins made them permanent – they must have heard my pleas.

FRAGRANCE FOR MOM
Perfume is always a GREAT option for Mom for Mother's Day and this Mother's Day I am loving Aerin Mediterranean Honeysuckle and Jo Malone London Mimosa & Cardamon Cologne.  Each of these scents have the most amazing scent notes for any occasion.

This scent is phenomenal as it is super magical with its beautiful notes of sparkling grapefruit and sweet honeysuckle. It also embraces beautiful notes of lush gardenias and lily of the valley with a hint of jasmine- this scent is DIVINE.

This scent rocks with is misted notes of golden mimosa and a hint of spiciness thanks to the sweet crushed cardamom. A soft hint of smooth sandalwood paired with a bit of Damask rose this scent is beautiful. Best part you can pair it with other scents in the Jo Malone collection to make your own beautiful signature scent.

Now this is not so much a fragrance as it is a bodycare addition, however the this hand cream trio is AMAZING and smells so phenomenal. A set of three luxurious hand creams in the scents: Rose, Lavender, and Citrus, this hand cream will be a permanent staple in Mom's hand bag and yours. It is seriously #MomApproved for the hydration, moisturization and soft hands. It is a must have this Mother's Day.  
So there you have a few of my favorite Mother's Day beauty gift guide ideas. From skincare to makeup finds to fragrance these items are sure to be huge hits this year for Mom. Thank your Mom in the best way this year possible and shower her with love. Thank you to all the wonderful Mom's out there, and Happy Mother's Day!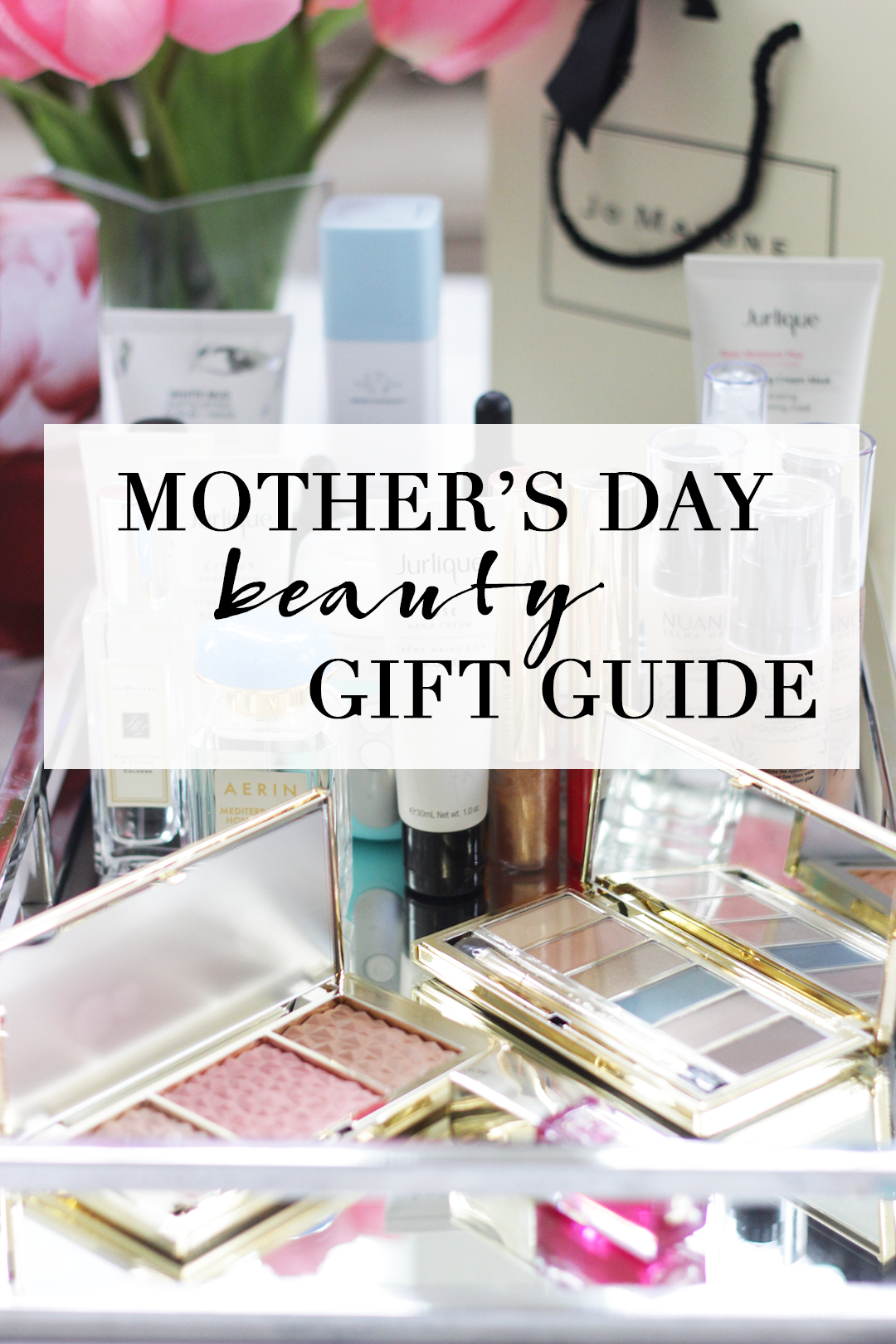 Have you tried any of these awesome items yet? What are you planning on getting Mom this year for Mother's Day? Let me know in the comments below…
[otw_shortcode_divider margin_top_bottom="30″ text="SHOP MOTHER'S DAY BEAUTY IDEAS" text_position="otw-text-center"][/otw_shortcode_divider]
*PRSAMPLE
[ReviewDisclaimer]
AERIN Drunk Elephant Skincare Estee Lauder First Aid Beauty Gift Ideas Jo Malone Mother's Day Gift Guide Mother's Day Gifts TRIA beauty