This post has been sponsored by RoC via SocialStars. All thoughts and opinions are of my own.  #WomenWhoRoC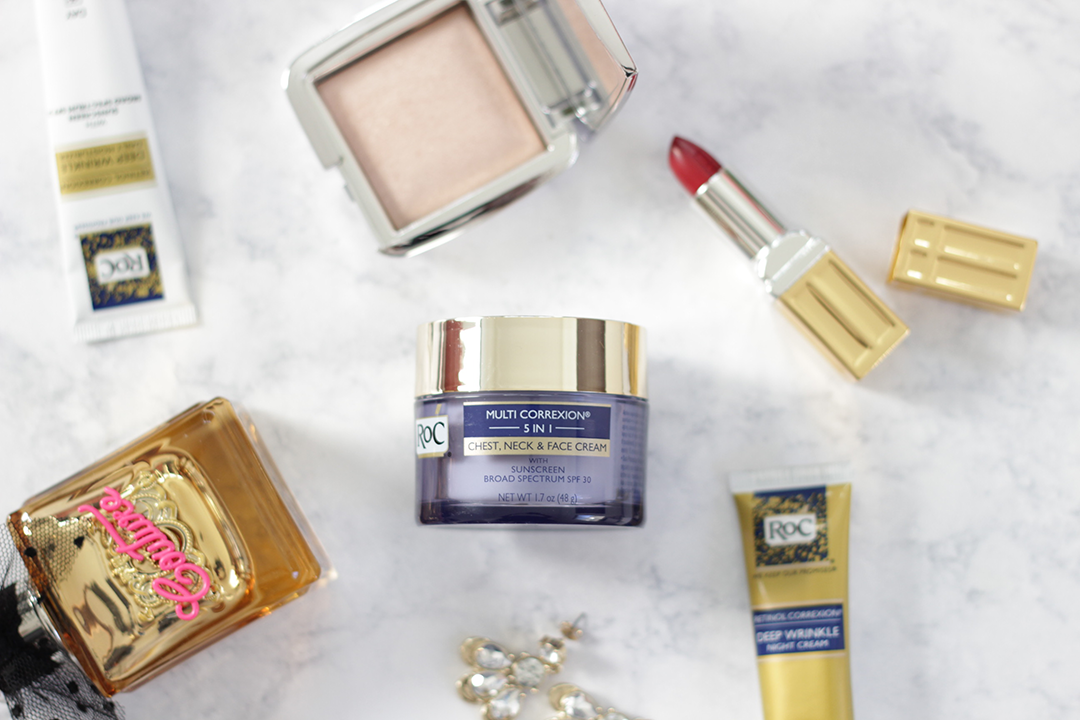 I mean seriously y'all, why is time flying so incredibly fast? I mean literally in my head a few weeks ago it was Christmas, and now here were are already about to jump into Valentine's Day, soon it will be St. Patrick's Day, eeeeekkkk! Can you believe it? Before I jump too far ahead of the year, I figured now is the time to focus a little bit on the now- and the now, is Valentine's Day! So with that being said, today I am partnering with RoC to share with you 3 Easy Tips to Looking Your Best This Valentine's Day…

TIP 1: START YOUR DAY WITH A DAILY DOSE OF HYDRATION
A while back I shared with you guys my holiday prep and countdown as well as my easy tips to help your skin survive the holidays, however when it comes to your daily beauty routine, we all know that during the week we are often in a rush to get ready before taking on the day ahead. As you all know I have been OBSESSING daily with the RoC ® RETINOL CORREXION® Deep Wrinkle Night Cream, and how this amazingness in a tube has helped keep my skin in great shape by reducing the fine lines and wrinkles that stress can cause- seriously OBSESSED. I also have been addicted to the  RoC ® RETINOL CORREXION® Deep Wrinkle Daily Moisturizer With Sunscreen Broad Spectrum SPF 30, and OMG this stuff is legit pure perfection. So when I was recently introduced to the RoC MULTI CORREXION® 5 in 1 Chest, Neck and Face Cream, I was soooooo excited to add this product to my beauty routine. And OMG you guys it ROCKS! Many of us tend to neglect our chest and neck so this cream comes to the rescue. Since your chest and neck often tend to show some of the first signs of aging, TRUST ME you will want to pamper and care for your neck and chest- no one wants to have a 60 year old looking decolletage with a 30 year old face, right?  Let me just say- this miracle cream hydrates thirsty, dry skin all while helping restore elasticity and firmness, PLUS it contains SPF 30 (win). Lately my skin has taken a bit of a turn towards the dry side, thanks to the weird weather we have been experiencing in Southern California, so this cream has worked wonders and I must say I am OBSESSED!

TIP 2: EMBRACE A COLORFUL LIPSTICK
Something about grabbing a bold or colorful lipstick just screams CONFIDENCE! I used to not be a big color gal, but lately I am OBSESSED with the look and feel of a bold lip. Something about a dark berry or a bright shade just exudes confidence, and this year I am ALL about rocking that confidence. You know the saying "Give a girl the right lipstick and she can take on the world".

TIP 3: BE HAPPY
I know what you all are thinking- seriously Jamie, be happy? Easier said than done, right? When it comes to being happy, not only is it a mood but it is also a feeling. Sometimes you need to look in the mirror and tell yourself YOU WILL BE HAPPY. I find that by looking in the mirror and smiling or laughing it often makes an negative emotions you are feeling disappear. Let's be honest when you're smiling or laughing it's almost impossible to not be happy.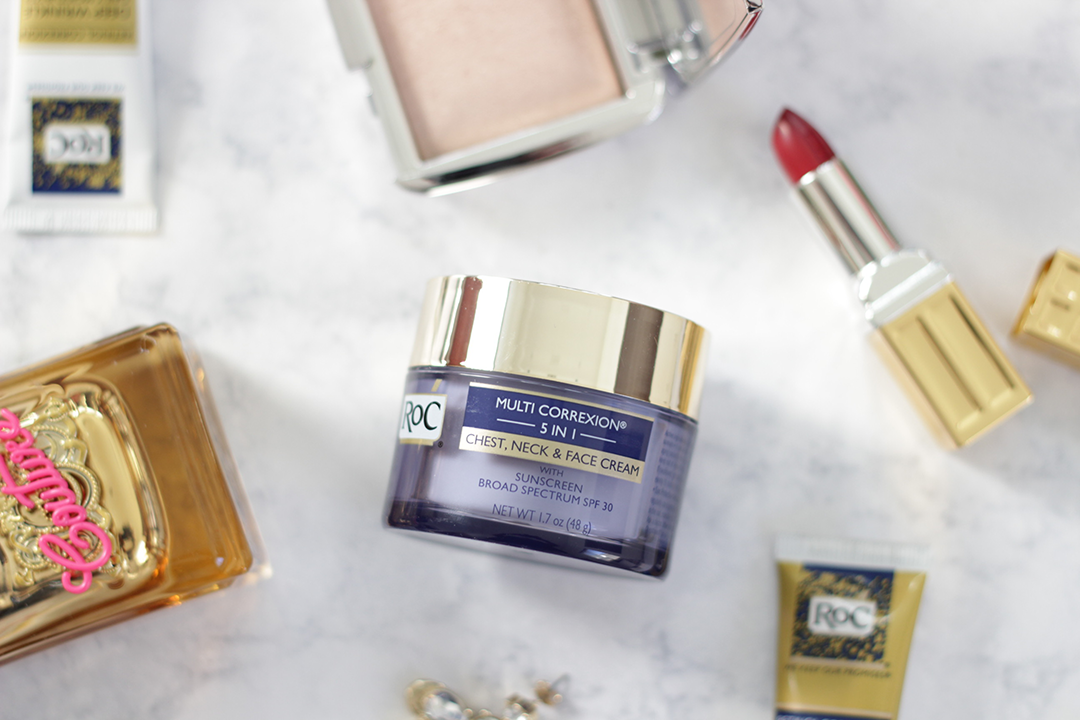 So there you have it, 3 easy tips to help you look and feel your best this year. Trust me the saying is true when you look your best, you TOTALLY feel your best. What better way to get ready for the special love holiday this year then making sure your skin looks its best.  Exude confidence and take on the world!
This post has been sponsored by RoC via SocialStars. All thoughts and opinions are of my own.  #WomenWhoRoC
* PR SAMPLE
[ReviewDisclaimer]
Neck and Face Cream RoC RoC MULTI CORREXION® 5 in 1 Chest RoC Retinol