We all love makeup right? But when it comes to brushes we are at times a bit clueless about what brush to use with what? We have you covered,  today we are chatting Essential Makeup Brushes and the hows and whys to use them.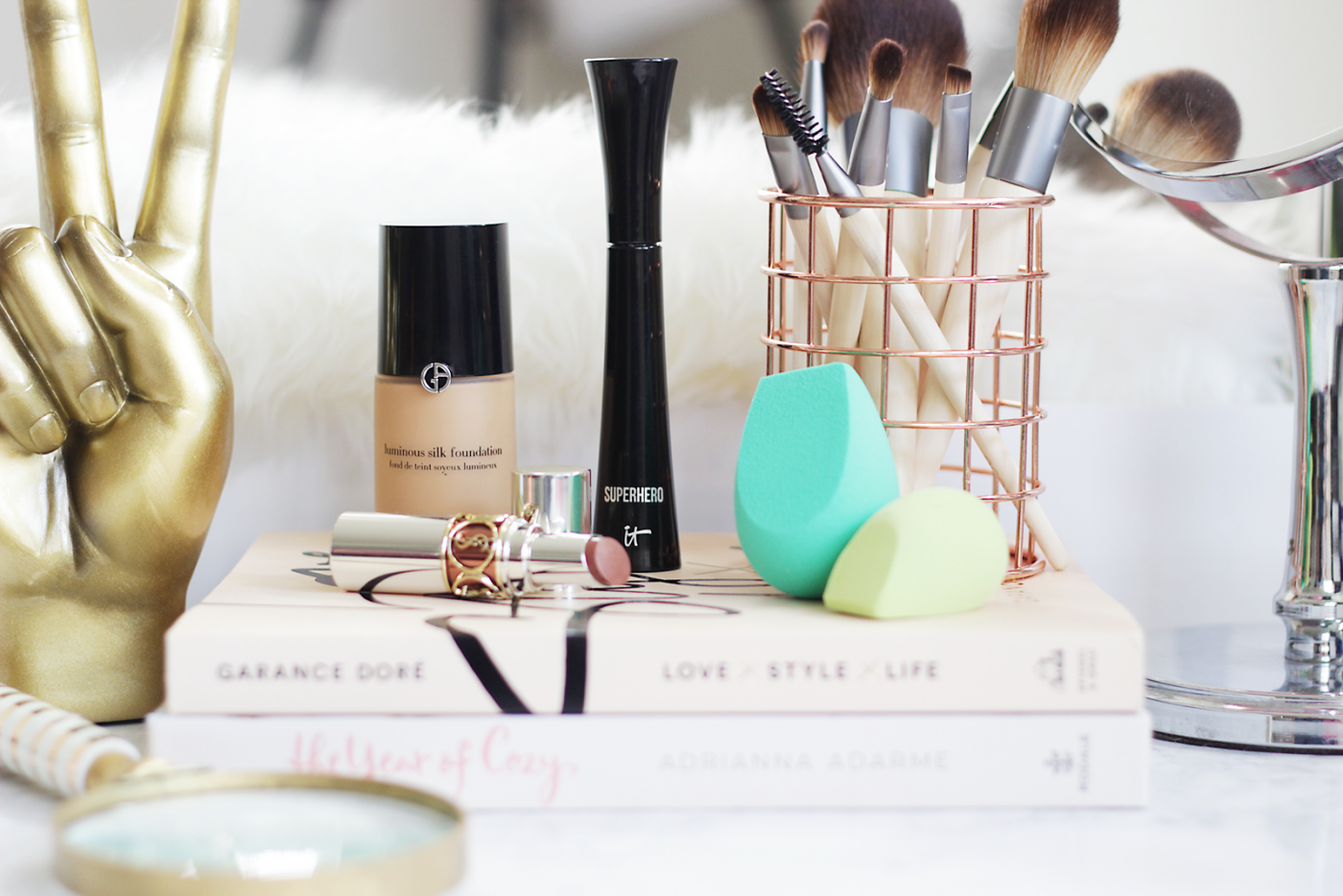 Todays post is sponsored by Walmart and Mirum Shopper. As always all thoughts and opinions are my own.
We can all agree around these parts, that we love makeup right? However, usually when it comes to applying makeup either we are slightly clueless on what brush to use, and WHY to even bother using it. Heck many of us like to just use our fingers. Enter today's post on Essential Makeup Brushes and how to actually use them. Let's face it every brush has a purpose and today we are going to uncover the whys, the hows and a few affordable essential makeup brushes I have been loving lately.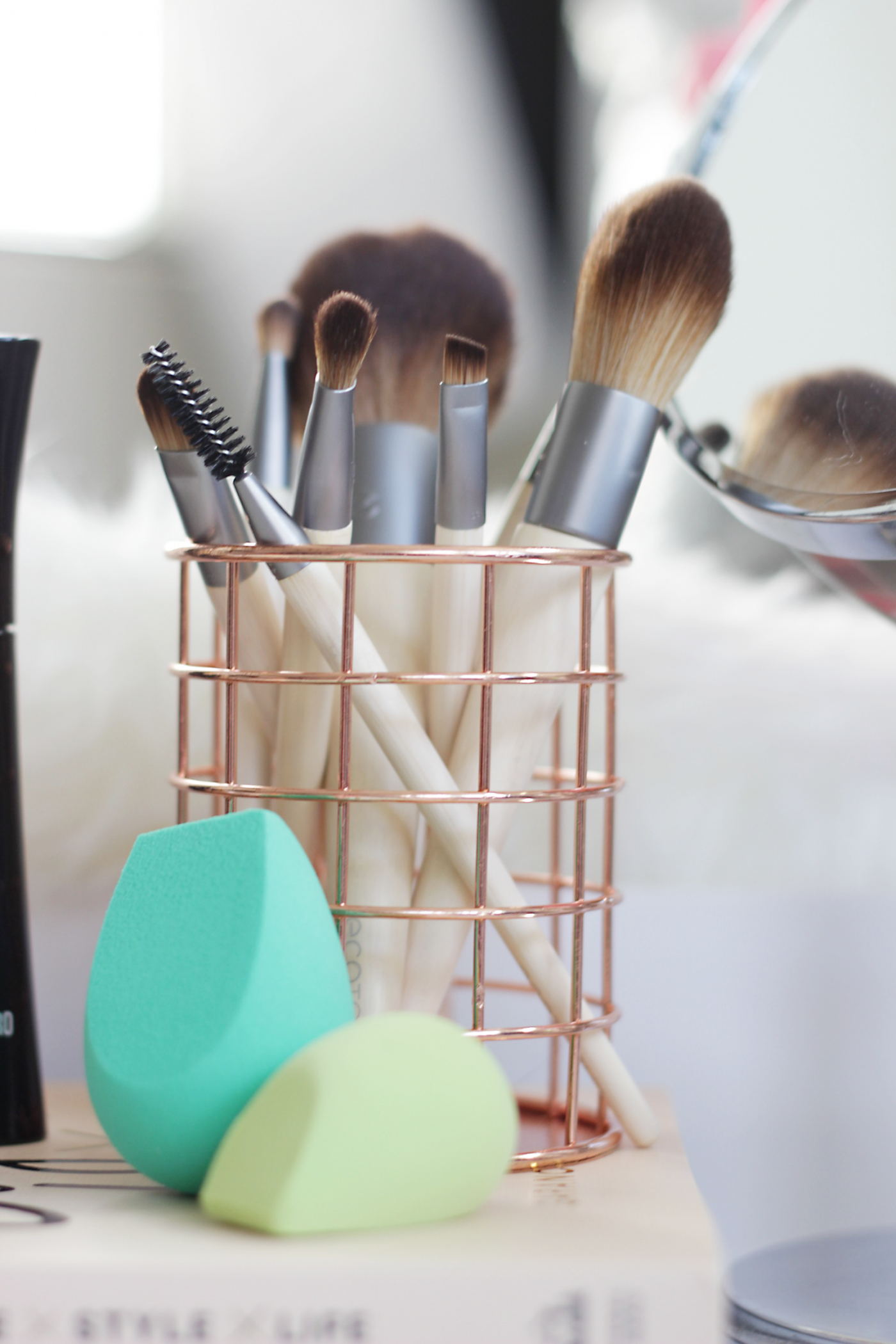 Makeup brushes are essentially the tools of the trade to help bring your beauty regimen to life. A blending brush has the power to do AMAZING things- trust me it will be your BFF when you mess up, while a powder brush can easily fix that overly caked face look that sometimes happens. Makeup brushes essentially rock and can make or break a beauty look in seconds.  I recently was cruising my local Walmart and found EcoTools. Now, I have been a fan of EcoTools for a while but I just saw that they had a bit of a makeover and got some super chic new packaging. Let me tell you not only is EcoTools chic and easy to find at your local Walmart store but they are SUPER affordable and can easily help you find your essential makeup brushes to add to your collection. So let's jump right in and see what essential makeup brushes you need, how to use them, PLUS I have an awesome coupon for you!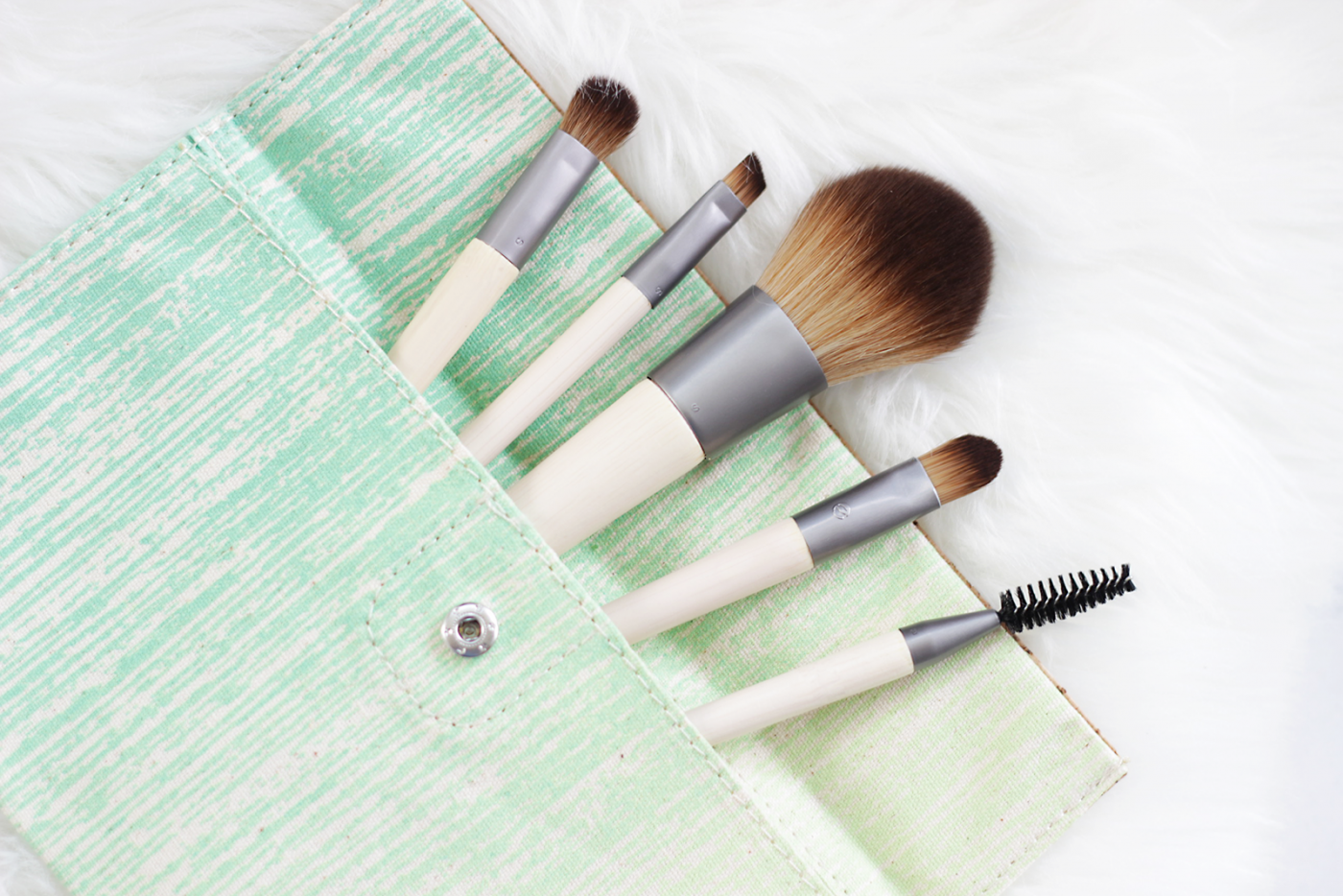 First things first let's start with the perfect base for a collection of essential makeup brushes. Whether you are just starting out with using makeup brushes or you are a professional makeup artist, you can always use the main essential makeup brushes to start your collection. EcoTools makes it super easy by offering the Six Piece Starter Set.  This set is a best-seller from EcoTools and I can totally see why. It allows you to literally create any look you want from start to finish, take you from daytime to nighttime with the flick of a few brushes, and it's the perfect little starter set that even comes with the perfect travel cosmetic bag. In this awesome little set you get the basic/ most used essential makeup brushes:
Powder / Blush Brush

– This brush is the perfect multi-tasker and I promise you it will become one of your absolute favorites in no time. It helps you apply face powder like a dream, add a pop of color to the apples of your cheeks, give you a bit of warmth with your bronzer, or a small glow with your highlighter. It is a must-have makeup brush for sure!

Concealer Brush

– The concealer brush is probably the most under-used brush by most people. However, this brush is the key to looking wide-awake, and hiding those dark circles and skin imperfections. The key to every glowing, clear complexion is a concealer brush- TRUST ME! PLUS this can also help apply a cut crease like a champion or line the lower lash line with a more smudged effect.

Full Shadow Brush-

The full shadow brush is the perfect brush for a one wash color kind of day, or as I call them "

days I just want to swipe and go"

. It is also perfect to apply full color on your entire lid AND can help blend colors out if needed.

Angled Liner Brush

– This brush is a multi-tasker as well. It's the perfect brush to draw on those brows and fill in the sparse hairs, it also can help you create a killer winged liner in a flash.

Spoolie

– The spoolie for me is one I use all the time. It's perfect to help tame the brows and brush them into place OR help you un-clump those lashes when you might have applied just a bit too much mascara. Something about brushing your lashes and separating them just makes them stand out more.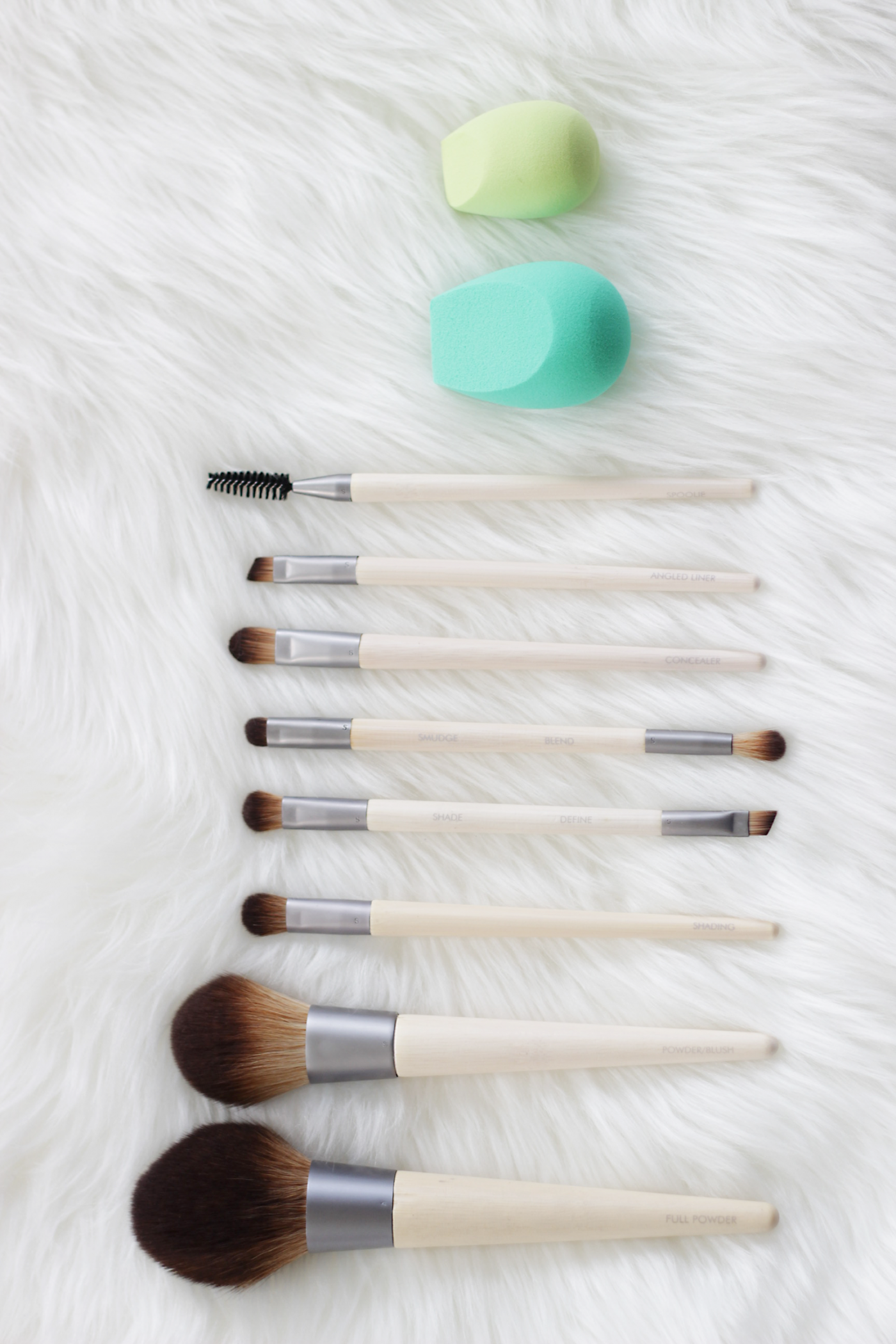 Once you are totally comfortable with the EcoTools Six Piece Starter Set, it is time to add a few more essential makeup brushes to your collection with the EcoTools Eye Enhancing Set. This set is becoming my go-to because it is literally 2 brushes with 4 different purposes as they are double sided brushes. Multi-tasking at its best for sure.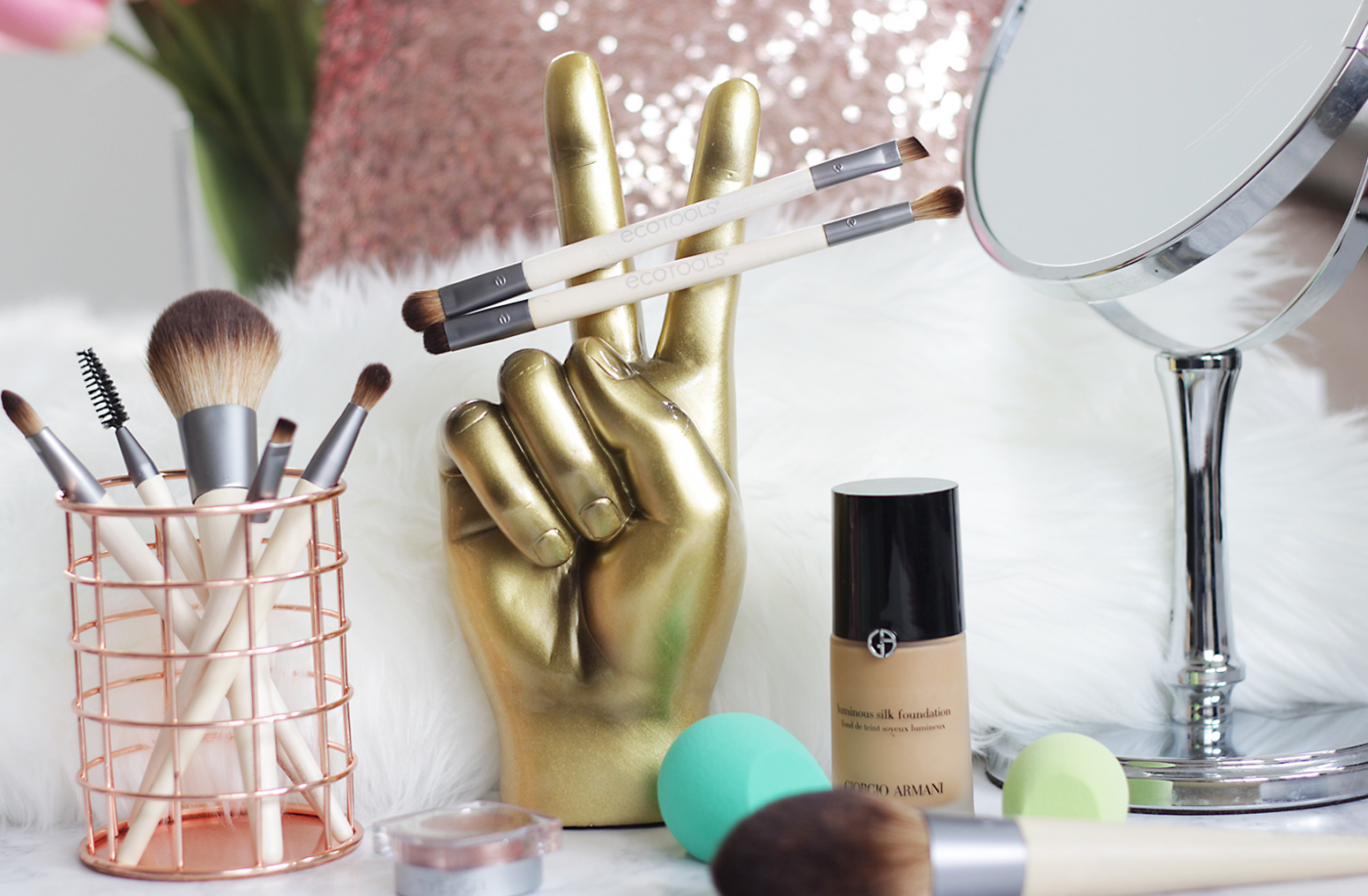 The EcoTools Eye Enhancing Set is the perfect set to add that is designed to shade, define, blend and smudge.  
SHADE // DEFINE: This brush is duo sides with the SHADE side to help apply shadow all over the eyelid with its awesome taped bristles, while the DEFINE side is a perfected angled liner brush to help line and enhance the eye shape with a flash.   
BLEND // SMUDGE:  This brush is also a duo sided brush that has the BLEND side to help blend out shadows and eliminate any streaks and harsh lines. This brush is my absolute favorite brush to use for everything from a one wash of color to an easy light crease. While the other side is SMUDGE to help give the eyes a bit of pop by assisting you with smudging eye shadow and line across the lash line. This side of the brush helps give you an instant rocker chic look or an easy smudged out nighttime look in just two easy steps.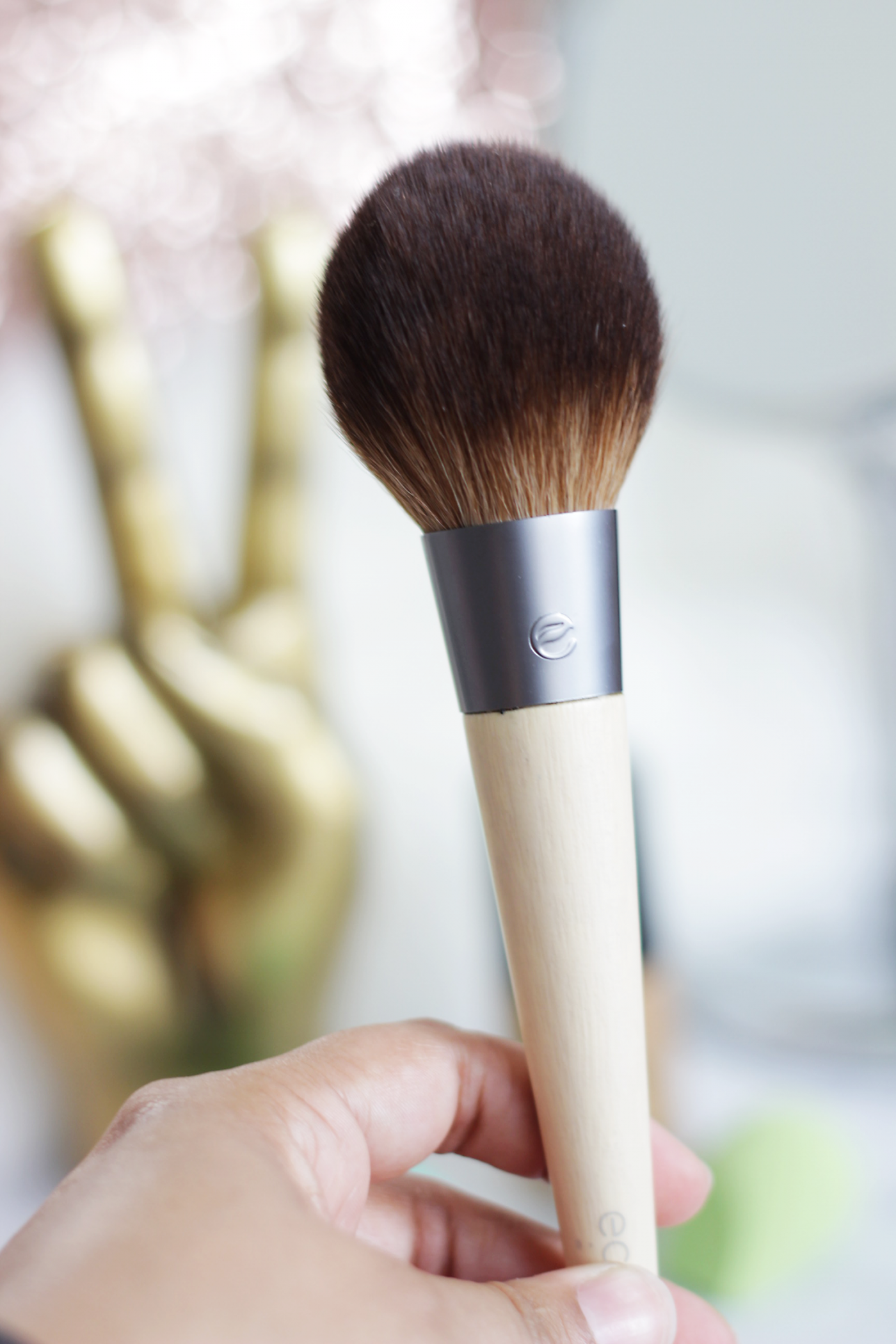 The EcoTools Full Powder Brush is becoming my solid go to brush as it is the perfect brush to help apply powder foundation, loose powder or setting powder in one quick swoop on the face. This brush seriously is the SOFTEST brush I have ever tried, and I am totally HOOKED!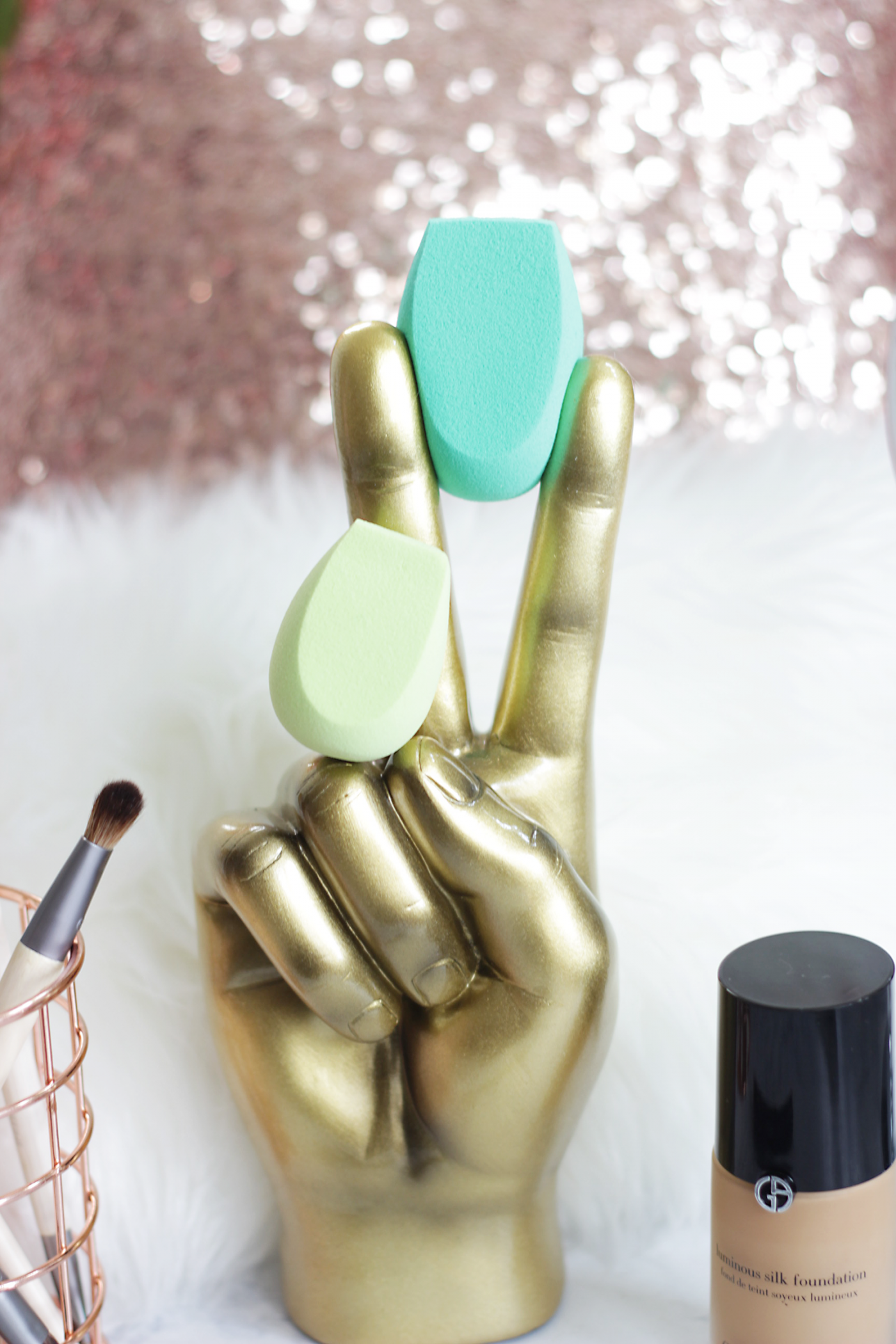 Last but not least, while this is not exactly considered brushes it is SUPER important in any essential makeup collection- the perfect sponge applicator. For me lately the best sponge applicator is the EcoTools Perfecting Blending Duo, and seriously this set of sponges is AMAZINGNESS. Designed with EcoFoam® Technology, these blending sponges are in two sizes to help create the perfect makeup look. The Large Base Blender is amazing as it easily blends foundation or cream makeup like a dream come true. It is super soft and flexible as it can help create light coverage or help build a more full coverage look. While the Mini Detail Blender is a bit more firm to help with precise and detailed coverage. These are both perfect to help you get the hard to reach places like around the nose and around the eyes. I have been loving to use this to blend in concealer effortlessly or help enhance cheekbones with a light contour. These sponges are awesome as you can use them dry or damp to help apply your makeup to pure perfection.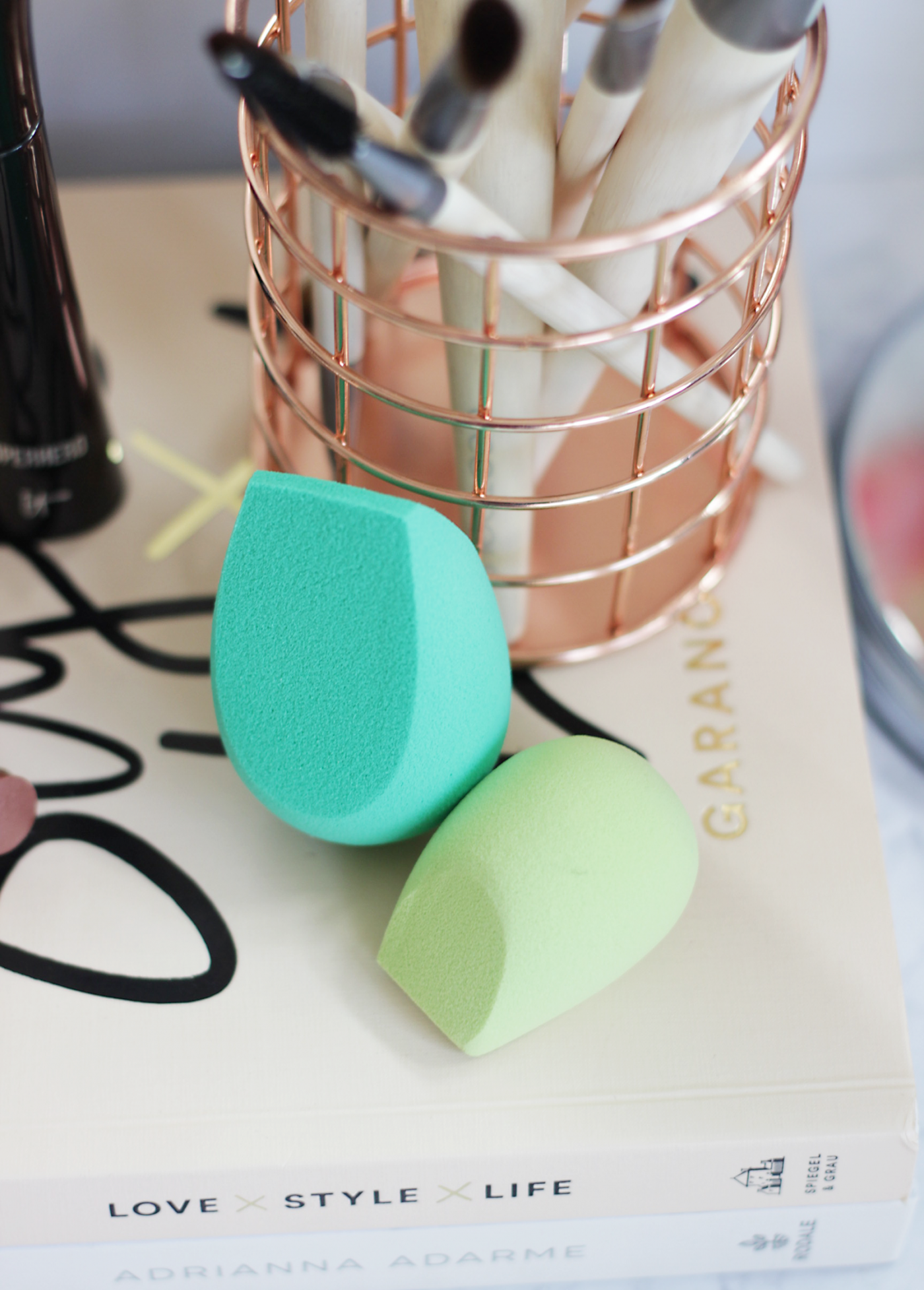 Lately, EcoTools is becoming an essential in my everyday makeup look. Beauty starts with a naturally glowing complexion and I promise you the Full Powder Brush will become one of your favorites overnight. EcoTools makes the perfect combination of essential makeup brushes to help you build your affordable makeup brush collection. So what are you waiting for? Get beauty in a breeze when you shop EcoTools at Walmart.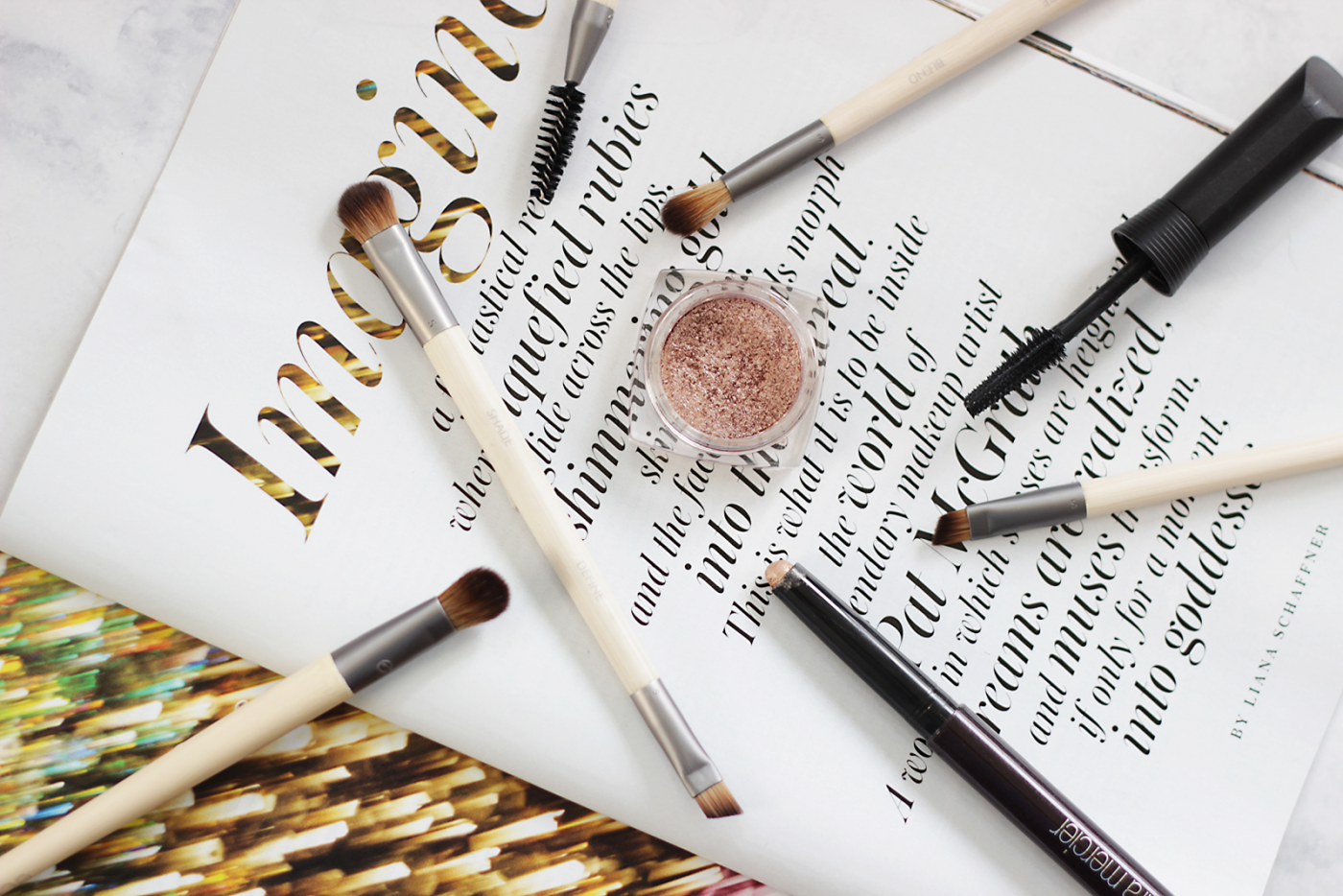 Right now, Walmart is making it easy to stock up on everything you need to get a beautiful and flawless look fast with a $2 OFF coupon from Coupons.com.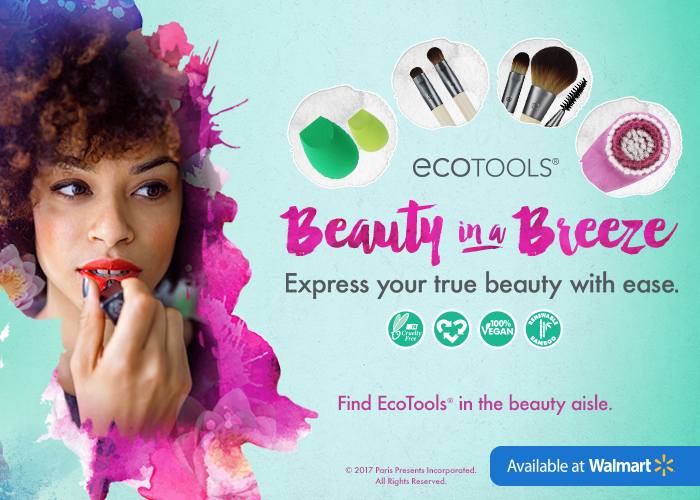 You can find your coupon HERE. I recently picked up with Six Piece Starter Set, which is regularly $24.95 value for just $10.96, plus a coupon! The quicker you get your new beauty tools, the quicker your essential makeup brush collection will be enhancing your look every day.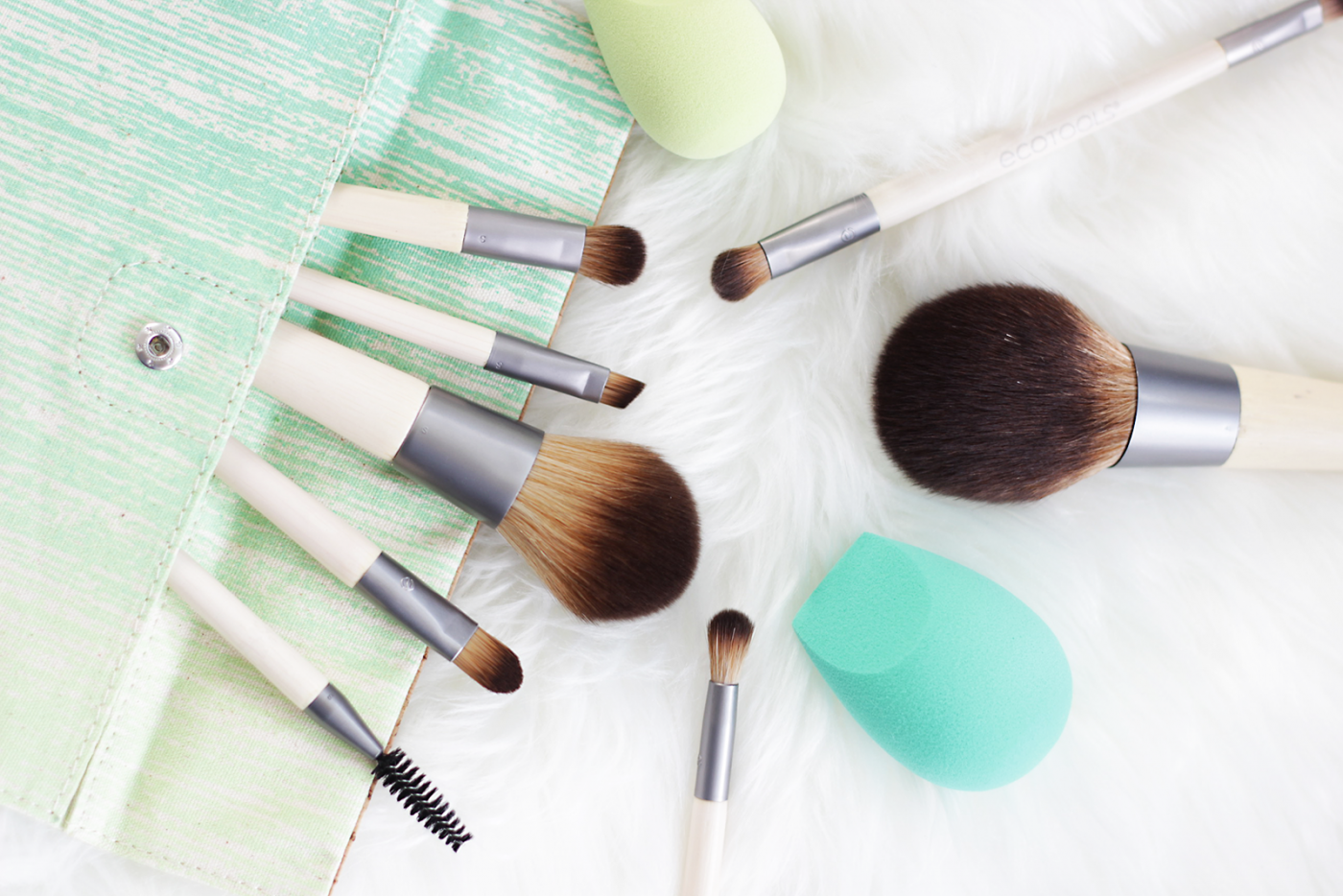 Walmart has the best selection of EcoTools. You'll find EcoTools makeup brushes and sponges in Walmart's cosmetic accessories aisle.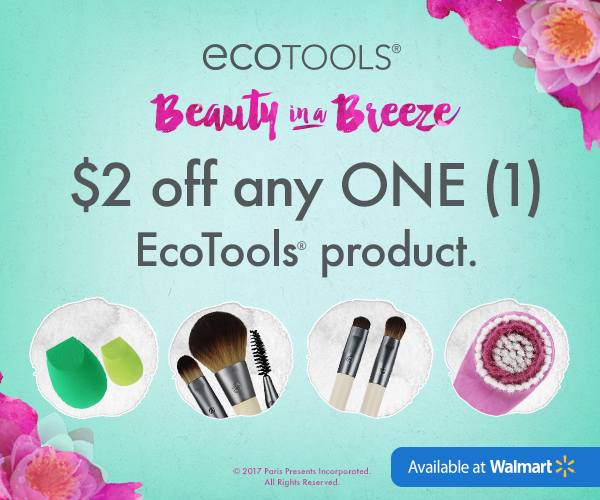 Pick up your favorites- or try something new- either way, let me know which makeup brush sets you end up getting in-store on Snapchat or Instagram Stories, or on any of your favorite social sites by using hashtag #BeautyBreeze.
PIN FOR LATER:
A big thank you to  Walmart and Mirum Shopper for sponsoring todays post. As always all thoughts and opinions are my own.
Affordable Makeup Brushes EcoTools EcoTools Makeup Brushes Essential Makeup Brushes