The only person you are destined to become is the person you decide to be… Today we are teaming up with Dove to share five easy tips to start embracing yourself TODAY + a giveaway to help you #RaiseTheBeautyBar!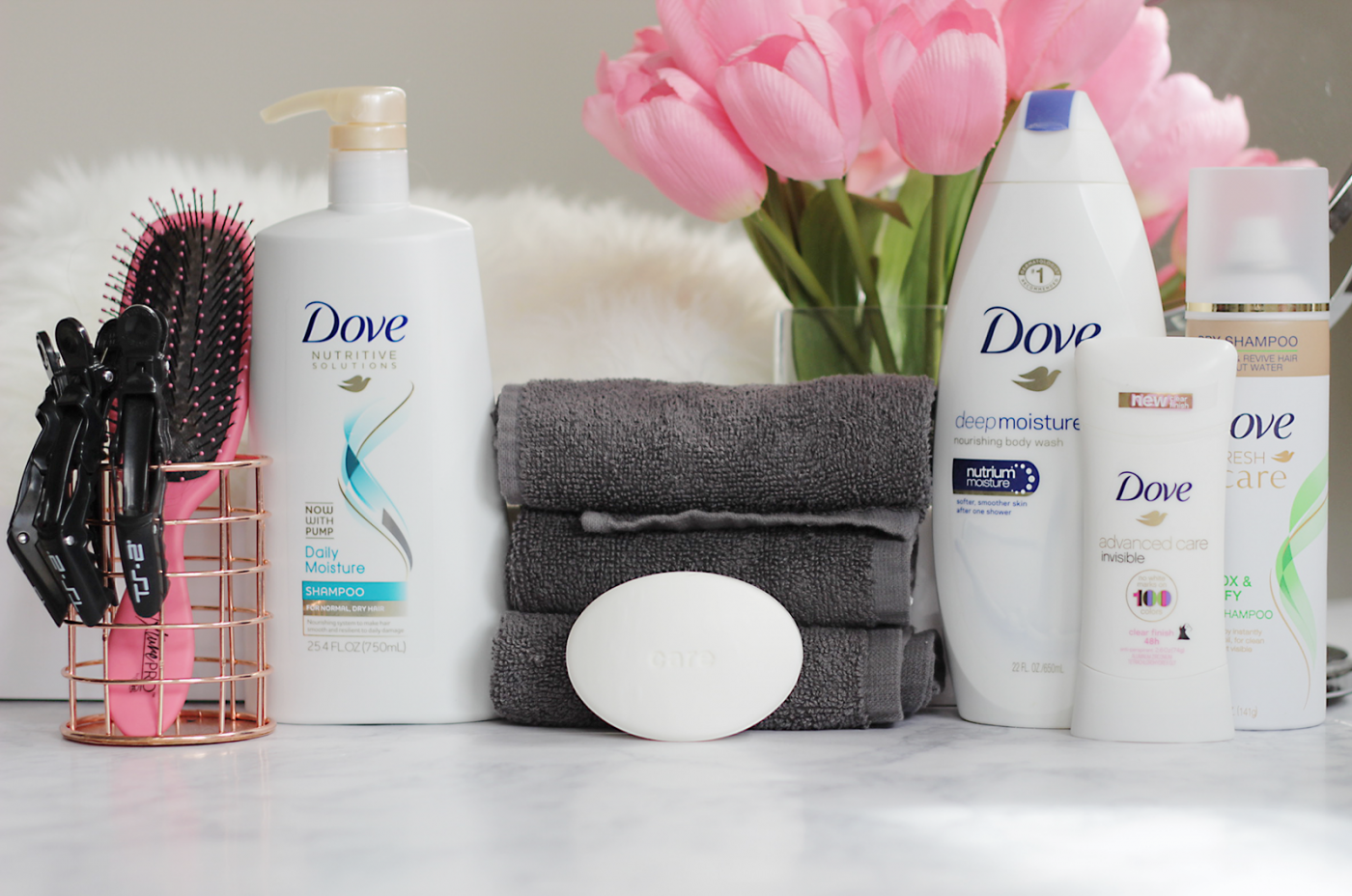 Today's post has been sponsored by Dove on behalf of Mirum Shopper. As always all thoughts and opinions are my own. Tell me how do you plan to #RaiseTheBeautyBar
Since the beginning of the year, I have been doing a lot of reflecting on things that I have learned so far in my life, things that I have heard in life along the way and of course things that have been automatically inherited and passed down from generation to generation. For instance, my mom always taught me to "Aim for the stars, because you can be anything and do anything you put your mind to." When it comes to beauty, for as long as I can remember Dove has been a staple in my beauty routine, my Mother's beauty routine, and my Grand Mother's beauty routine. Dove has almost become a much-needed sense of home and a source of confidence. Dove was the first beauty product that my mom taught me to use to wash my face with- I can honestly say Dove has always played a major role in my life and many others for the last 60 years- Happy Anniversary Dove! With that being said, today I am partnering up with Dove today to share with you Five Tips to Embracing Yourself…
ONE //  TRUST THE TIMING OF YOUR LIFE
So this one is a big thing for me. I must admit I am not one to always follow it, but I am getting better.  I have spent countless hours of worrying about things that are far out of my control and have driven myself crazy to try and fix or speed them up. But you know what? At the end of the day, I have to remember- things happen to people at different times in their lives when they are meant to happen. Didn't get that promotion you wanted? Haven't been on your dream vacation yet? Your long term relationship didn't work out? Still not married? All of it doesn't matter. Why is that? Because when things don't work out the way you wanted them to, it often means something better is coming your way, and it will be exactly what it is meant to be.  So one thing to try is to always make sure to TRUST the timing of your life.  I know it is easier said than done, and it often gets hard to NOT compare yourself to others that have the things you want, but you have to trust and believe that you are EXACTLY where you are supposed to be.  It's all about the right timing in your life, trust me!

TWO // TAKE CARE OF YOURSELF
When it comes to life, you have two things you can NEVER get back once you lose them- your mind and your confidence. When it comes to confidence sometimes the littlest tweaks in your daily routine can make a big difference. I will be the first person to admit that since I work from home, sometimes it is SUPER easy to sit in my pajamas all day long while I attempt to get things accomplished. However lately, I have been making a concise effort to get up and get moving. Whether it is a brisk walk with my pups, or hitting up OrangeTheory Fitness- fitness for me is becoming a thing that I need to help take care of myself, and let's be honest- when you sweat you don't want to feel self-conscious about sweating/stinking right?  Thankfully I am never doubting myself while breaking a hard sweat that I will be stinky because Dove Advanced Care Deodorant has my back.  This stuff is truly AMAZING! It not only glides on super easy with its delicate floral scent, but it also helps provide 48 hours of antiperspirant protection- so you are safe against underarm wetness and odor. One thing I also love about this deodorant is that it contains Dove NutriumMoisture that help provide superb underarm care and help the underarms recover from any irritation caused by shaving.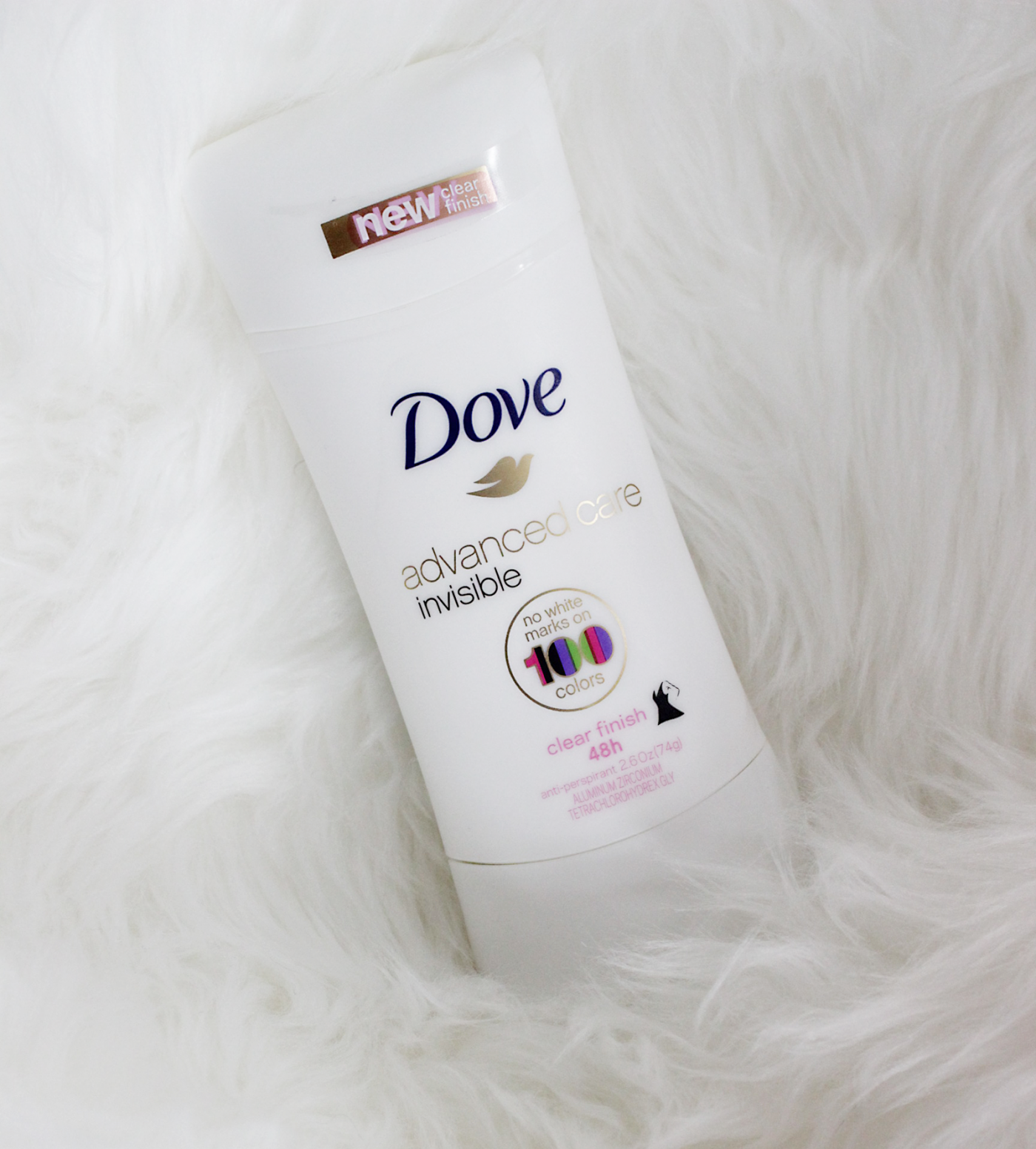 Another thing I have been doing is pampering myself in the shower more. Since the weather is wacky lately, my skin has been acting up and is WAY drier than usual. So I have been reaching for the Dove Deep Moisture Body Wash. Seriously this stuff paired with the Dove Beauty Bar have been both my day and night go-to's in the shower.  The Dove Deep Moisture Body Wash literally has been helping my skin get softer and smoother as it delivers NutriumMoisture technology to deliver natural nutrients to the skin. I mean seriously this stuff nourishes deep into the surface layers of the skin and helps maintain the skin's moisture barrier as you cleanse. Plus it smells AMAZING! I have been using this in my shower nightly to help hydrate my skin before bed. Where in the morning I reach for my daily trust bath bar- the Dove White Beauty Bar. It's no secret that it is the #1 Dermatologist recommended the iconic beauty bar as it is a classic moisturizing formula. Dove doesn't dry out the skin like other ordinary soaps do – as it is a unique combination of ¼ moisturizing cream and mild cleanser- I mean you can even use this on your face, body, and hands- as I have for years. It leaves the skin softer, smoother and more radiant. I am pretty obsessed with the scent as well. Trust me if you haven't been using Dove- you are missing out AND it comes it the perfect 6 pack size- right now with the limited edition word "CARE" engraved on the bar!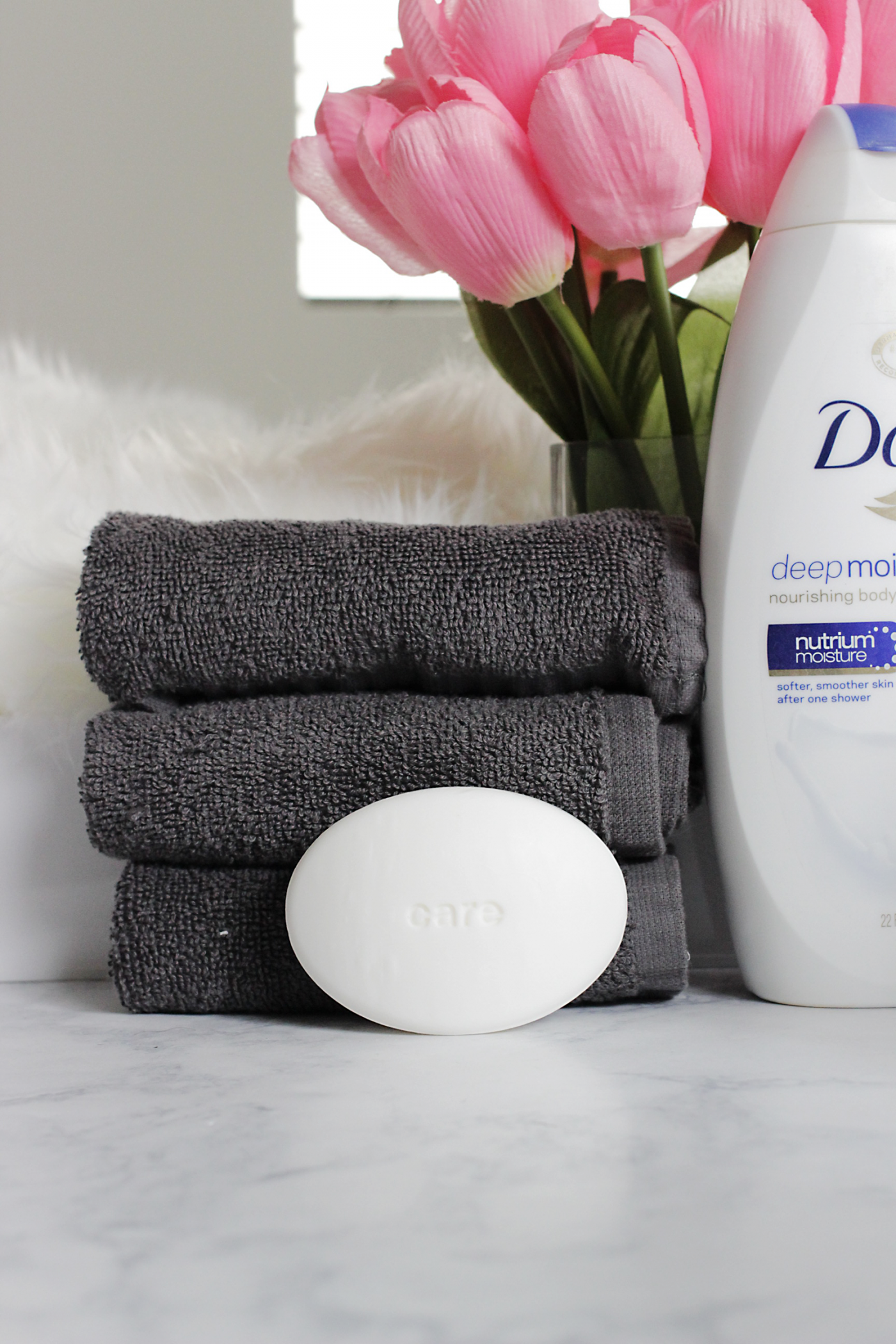 Hydrating your body isn't the only thing that needs hydration this winter- you hair needs love too! I tend to have naturally dry, damaged, brittle hair because I chemically treat it. Lately, I have switched up my haircare routine and started to grab the Dove Daily Moisture Shampoo. This stuff is AWESOME. Not only does help protect the hair from daily wear and tear, it also helps nourish your hair to leave it softer and 5 times more manageable than other non-conditioning shampoos. For me, I am ALL about manageable hair. Formulates with Pro-Moisture Complex this shampoo is helping nourish my hair and bring it back to healthy. I love that the bottle also has a pump which helps make it sooooo much easier to use in the shower.

THREE // LIVE YOUR LIFE FOR YOU + START EMBRACING YOURSELF
Honestly, today is the day to start living your life and start embracing yourself. If you have always wanted to travel the world but always come up with excuses as to why you can't or shouldn't. Now is the time to do what Nike Says "Just DO IT!" If you have wanted to start training for a marathon- DO IT! Today is the day to start, so STOP doubting yourself, or standing in your own way. Today is the day to start LIVING YOUR LIFE FOR YOU! Trust me your confidence and happiness will soar through the roof once you start living for you and NOT what everyone else wants.  There are seven days in a week, and let's be honest "Someday" is not one of them. So now if the time to start living the life you want to be living- ASAP!
FOUR // STOP COMPARING YOUR LIFE TO OTHERS
I know this is so much easier said than done- especially if you are on social media. However, you have got to STOP comparing your life to someone's highlight reel! If you keep constantly comparing yourself to others or wondering why the things you want haven't happened yet- you end up in a constant battle with yourself and could possibly miss out on the right timing (see I told you timing is a big one). But in all seriousness, people don't post on social media life as it is, they post life as they want it to appear. They post the great moments of the day, NOT the shitty moments that they are having. It's so easy to get wrapped up in social media looking and idolizing someone's highlight reel- but you have to remember it is just that- their highlight reel- NOT real life.

FIVE // BE YOUR OWN B.F.F
One thing I have totally learned lately it to be your own B.F.F. Now don't get me wrong, I am not saying don't have a B.F.F- heck I have 6 super close friends that will be lifelong friends. What I'm saying is that if you aren't your own B.F.F, then who is?  People get older, people grow apart, and sometimes you need to put yourself first. It has taken me FOREVER to literally learn to be my own B.F.F- as in celebrate my wins when something awesome happens, give yourself a pat on the back when something you wanted to accomplish you did- you can't always look to others to give you the compliments/ support you need- because more times than not you will be disappointed with their response. So when I say be your own B.F.F is it more of LOVE YOURSELF- and don't let other people's opinions define you- positive or negative. The easiest way to think about this is by this awesome quote- "A bird sitting on a branch is never afraid of it breaking because her faith is NOT in the branch, but in her own wings."  So it's time to celebrate you and your awesomeness ALWAYS!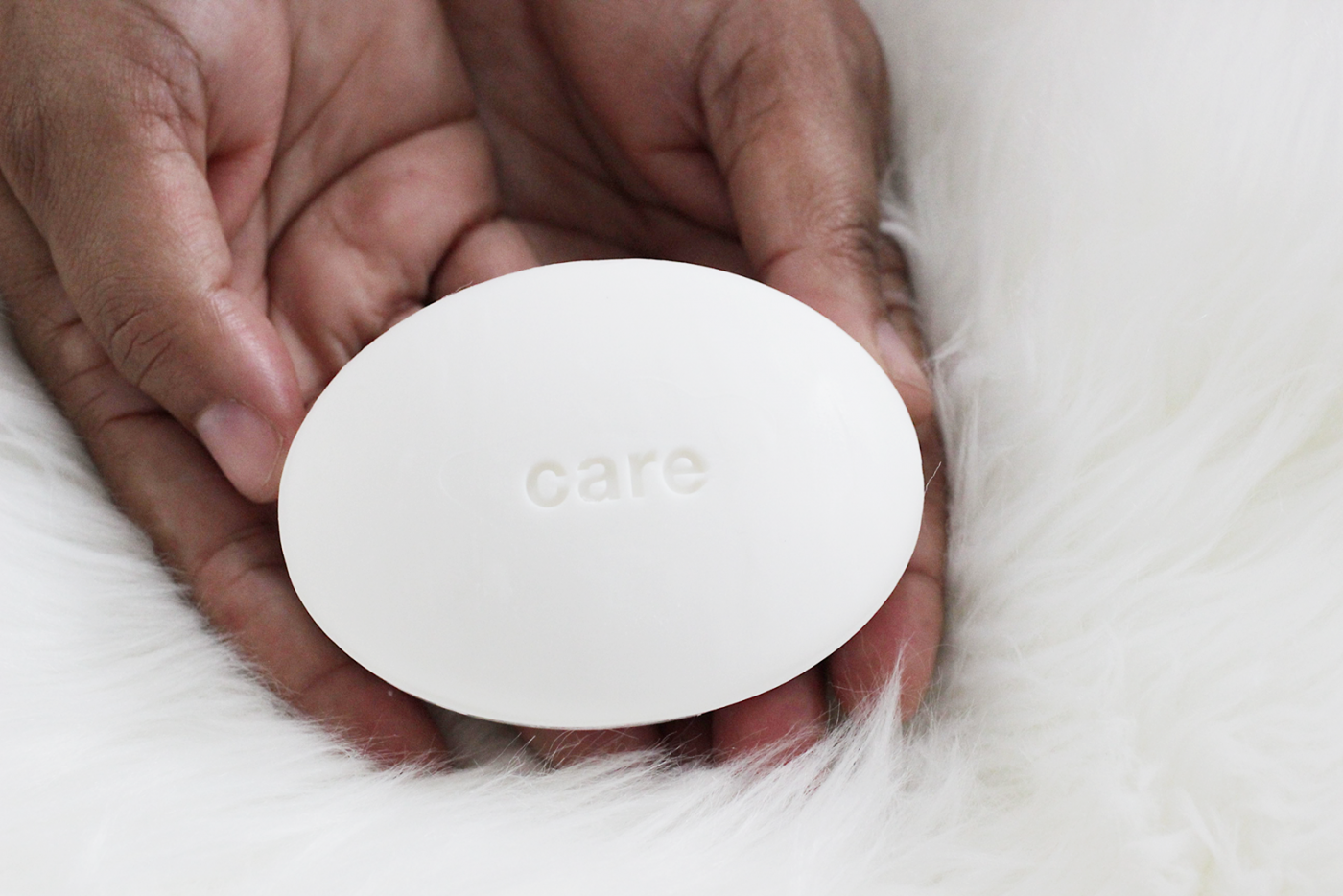 For generations, Dove has not just been a bar of great smelling soap or a bottle of shampoo, but as a source of confidence. Through both their products and their campaigns, they've helped so many women everywhere develop a positive relationship with the way they look. Dove wants you to start embracing yourself.  So let's take this opportunity to celebrate one another with a brand that LOVES to help empower us! To commemorate Dove's 60th anniversary, I am hosting an awesome gift card giveaway. To enter it is SUPER simple. All you have to do is take a photo of yourself explaining how you would #RaiseTheBeautyBar, tag me (@jmelee1221)  and post it to your Instagram feed. Winners will receive a $50 dollar CVS gift card, so you can purchase all of the awesome Dove products you want! You can also read more about the giveaway rules and regulations HERE. 
I can't wait to see all of your great posts and celebrate you, with you! So be sure to use the hashtags #RaiseTheBeautyBar, #CVS, and #Sweepstakes in your posts! Let's make a movement to #RaiseTheBeautyBar, start embracing yourself and let's celebrate each other today!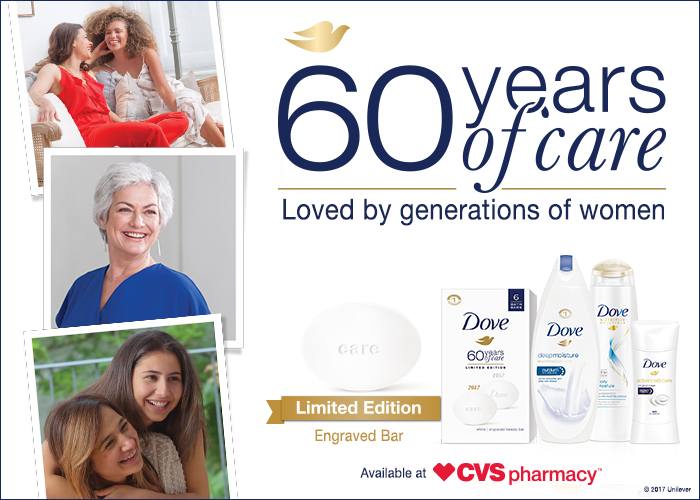 In the meantime, make sure to head to your local CVS to enjoy all of the AWESOME Buy One, Get One offers on all Dove Products!  Valid from 3/5/2017 until 3/11/2017- in store ONLY you can also receive $5 in ExtraCare rewards when you buy 3 Dove products. ExtraBucks® Rewards offer limit of 1 per household with card.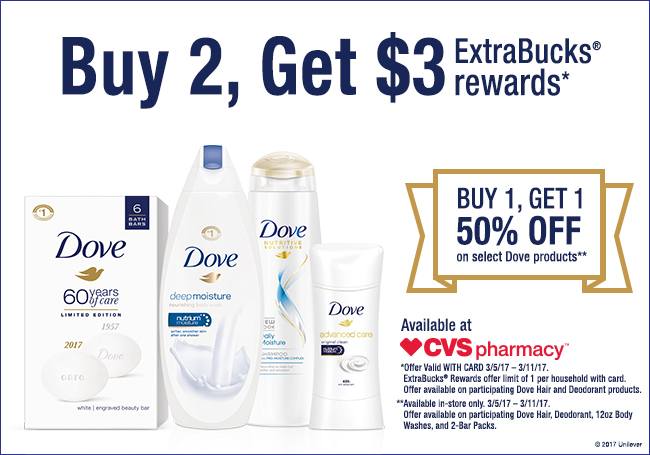 Want to start embracing yourself? Pin this for later, HERE: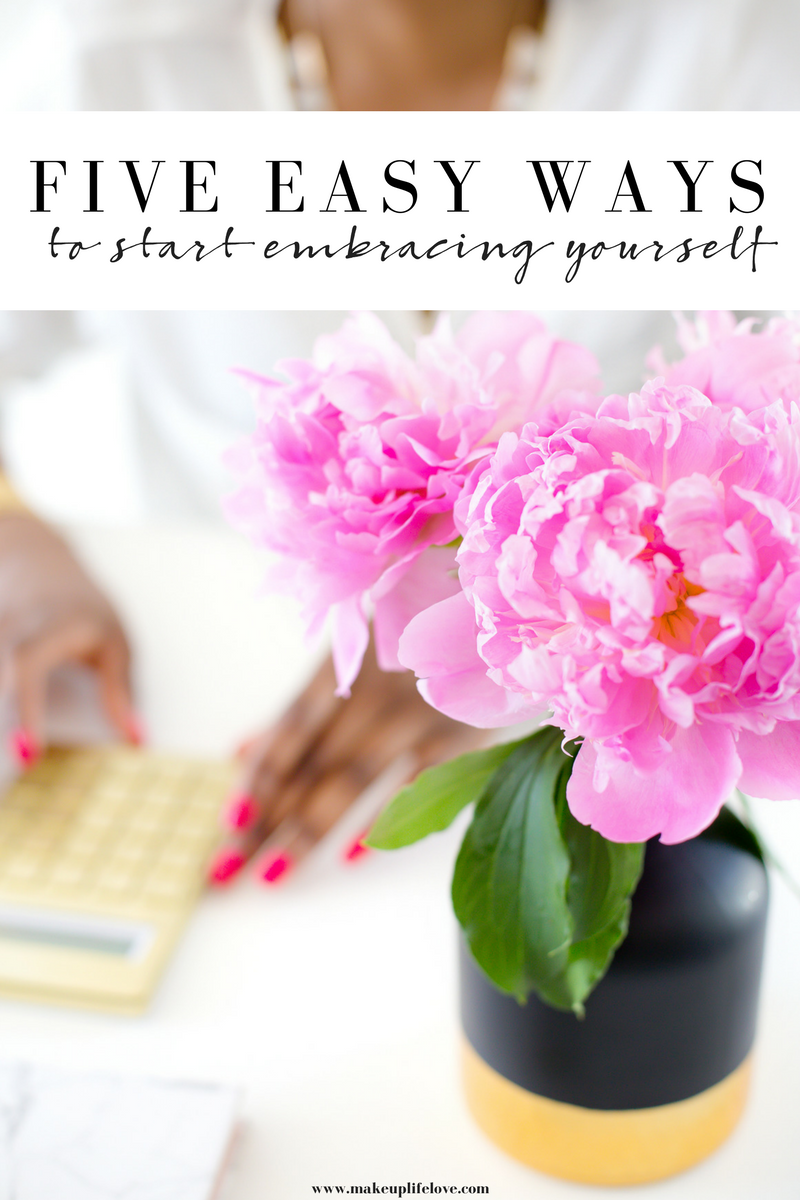 Today's post has been sponsored by Dove as part of  Mirum Shopper. As always all thoughts and opinions are my own. Tell me how do you plan to #RaiseTheBeautyBar
#RaiseTheBeautyBar Dove Dove Advanced Care Invisible Dove Beauty Bar Dove Daily Moisture Shampoo Dove Deep Moisture Body Wash