Never say never when it comes to a girl and her lippie collection. I am probably one the biggest advocates that was anti- lipgloss for the longest time. Now fast forward a few years, I am a HUGE lippie wearer on a regular basis. Always one to play it safe as you can tell by my favorites lip trend here, I finally found my favorite lippie after a long awaited search. After searching high and low, I finally found a solid dupe, and now I bring you all this weeks installment of High vs. Low Beauty: A CHANEL Insouciance Dupe…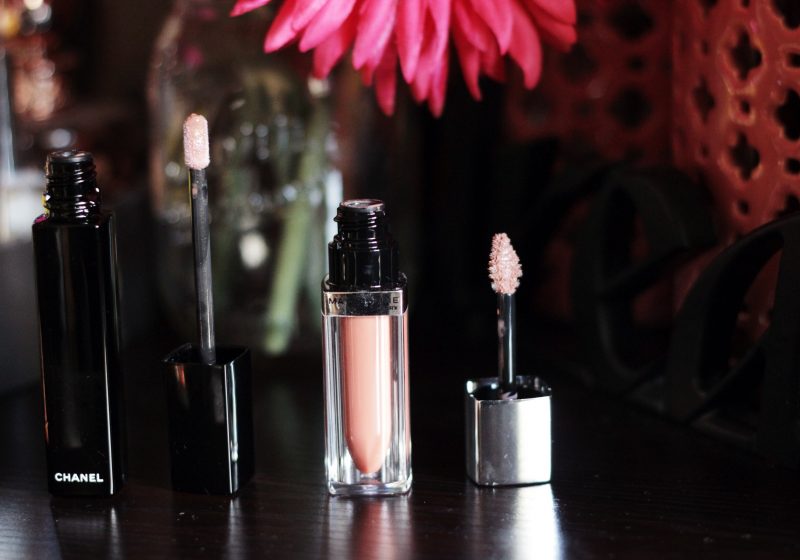 The sheer combination of a perfect pinkish yet brown yet mauve like nude lippie, the Chanel Rouge Allure Extraite de Gloss in Insouciance– $32 USD  seriously just simply ROCKS. After reading a few articles how it was Scott Barnes and Mario Dedivanovic favorite go-to lately for simple, quick, neutral lips, I instantly knew I needed it ASAP. Fast forward a few hours and I had my hands on this beauty, and moral of the story- Never letting it go. I can totally see why it is a makeup artist high end staple in their kits- and besides 'if it is good enough for Scott Barnes, it is good enough for me- because he said so!' Never sticky and pigmented like a pure lipstick, this gloss is phenomenal, so awaken my surprise when I found Maybelline Color Elixir by Color Sensation in Nude Illusion– $8.99 USD literally looked pretty darn similar but for less than a third of the price. I had to try it-and try it STAT.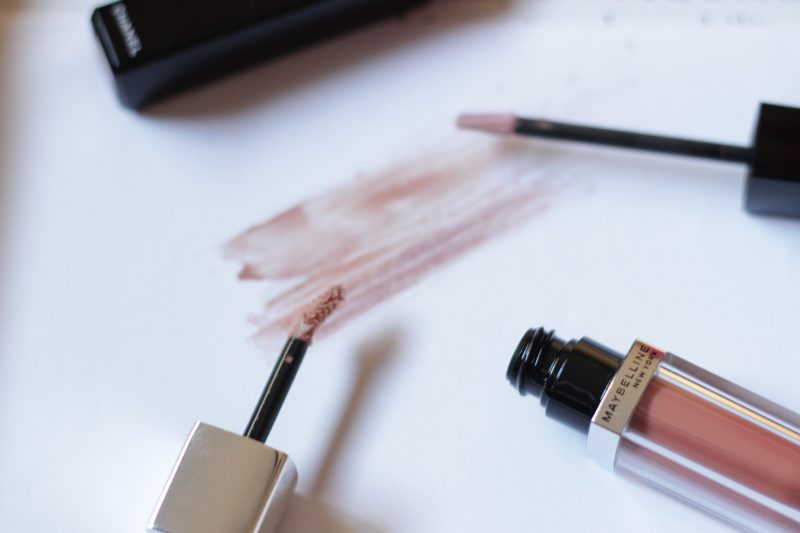 Maybelline Color Elixir by Color Sensuational in Nude Illusion is hands down the best drugstore, pigmented lippie I have ever tried. Ooooohhhh-MMMMMM-Geeeee this lippie or 'blossystick' as I call it, is freaking amazingness in a tube. The shade is like a solid nude with a hint of caramel and peachy-pink making it not too brown, not too ghostly nude, and not too pink- but like a lip enhancing shade of nude. Hydrating adding some moisture to the lips, I am obsessed with this gloss. The staying power to me isn't as long as the CHANEL but it does withstand about 3 hours of wear time with minimal drinking and eating- where the Chanel lasts about 4-5 hours with minimal drink+eating.  The application of the Nude Illusion is sooooooo comfy on the lips that I don't mind re-applying as often as needed; and for a third of the price I am all for it.
I am on a nude kick lately, and all I can say is either of these shades are amazing. Both are a nude but with a slight 'your lips but better' look to them. Not ghostly like other nudes may cause, these nudes are hands down AH-MAZING! Sheer nude that is easy to apply on the go, with no mirror required. A fraction of the price of the CHANEL, I think that is what you call a solid CHANEL dupe- SCORE!