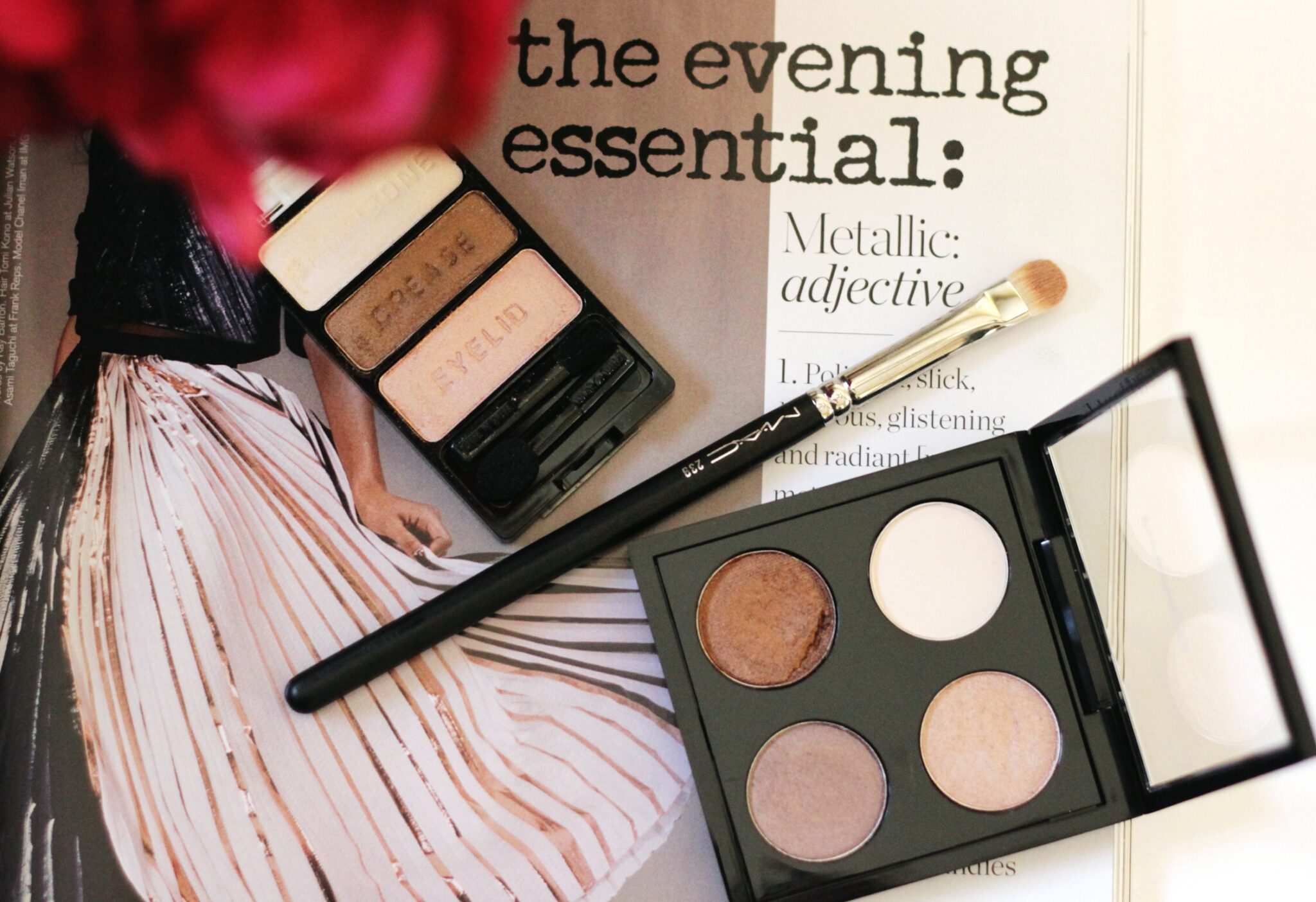 When it comes to budget beauty, one item I am a bit standoffish with is eye shadow-  I know, I know.. sounding snobbish-right? But least be honest, most drugstore eyeshadows are dont perform to the caliber to that of a high-end product. The usual extreme fallout, less color payoff, too much shimmery glitter, chalky formula, and the list can continue to go on… However I may have just changed my mind completely on drugstore eyeshadows with this weeks installment of High vs. Low Beauty: MAC Eye shadow Dupe…
I am not going to lie, my usual everyday routine often contains some sort of neutral eyeshadow- so imagine my surprise when I was walking around  CVS  recently and saw one of the perfect eyeshadow trios that would fit the bill. Raise your hand if you have bought something, only to realize you already hand it ** shamelessly raises hand** So lets cut to the chase, I am calling it now- hands down one of the BEST BUDGET BUYS EVER! Wet-n-Wild Icon Collection Eye Shadow Palette in Walking on Eggshells– $2.99 USD, is seriously the business. The texture is soft, the color is packed full of pigment, and the blending power is seamless. I am seriously loving this trio of shadows.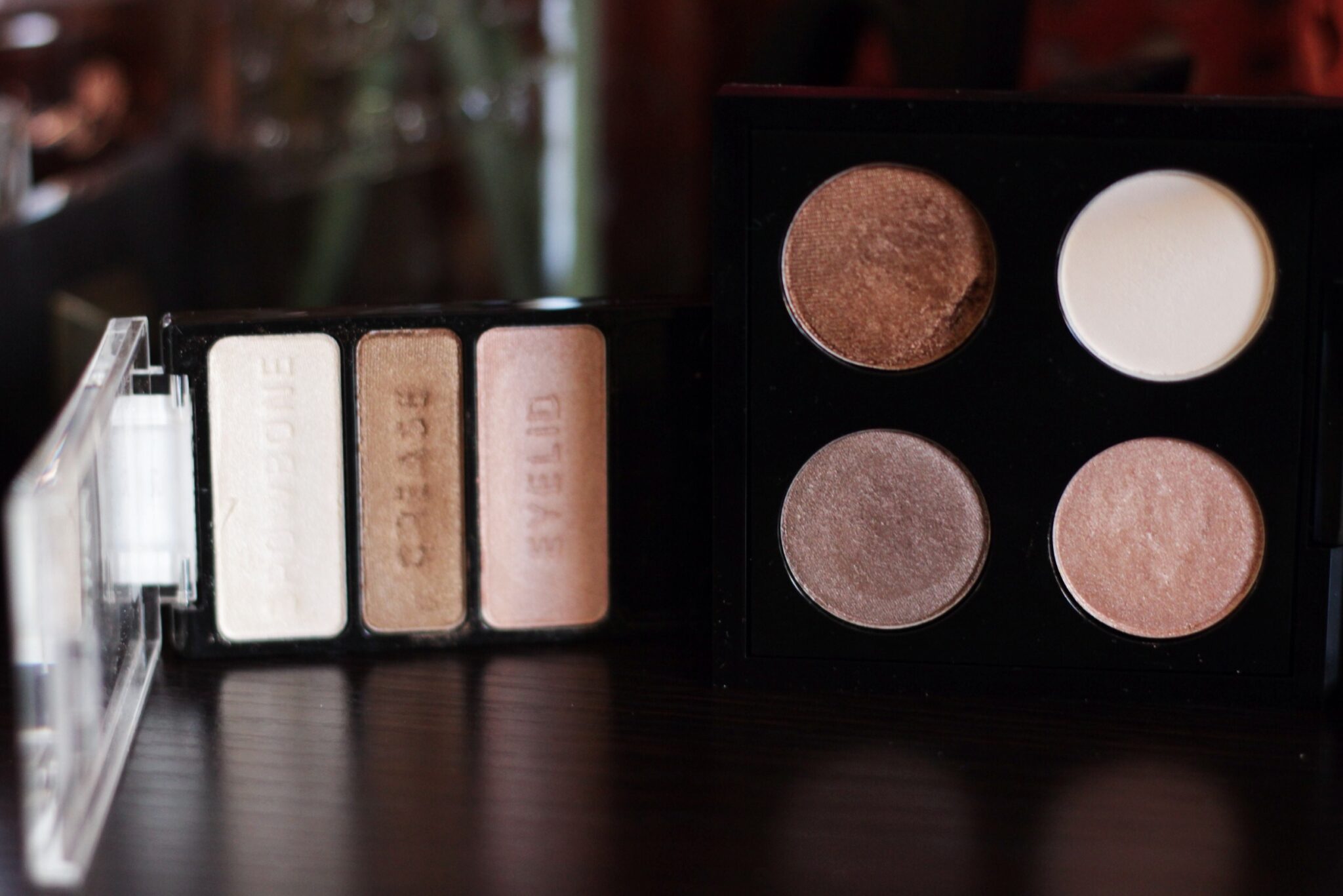 The Perfect MAC Eye Shadow Dupe
Fast forward a few days later, I busted out one of my personally curated MAC palettes, and low and behold the Wet-n-Wild Icon Collection Eye Shadow Palette in Walking on Eyeshells has 3 majorly amazing neutral MAC eyeshadow dupes. Lets break it down:
– Wet-n-Wild Brow bone shade -is a solid dupe for MAC Mylar– $11 USD
– Wet-n-Wild Eyelid shade -is a perfect match for MAC All that Glitters– $11 USD
– Wet-n-Wild Crease shade – is a golden bronze match for MAC Bronze– $11 USD, with a slight tinge of MAC Satin Taupe– $11 USD. Mixed together it literally mimics the shade effortlessly.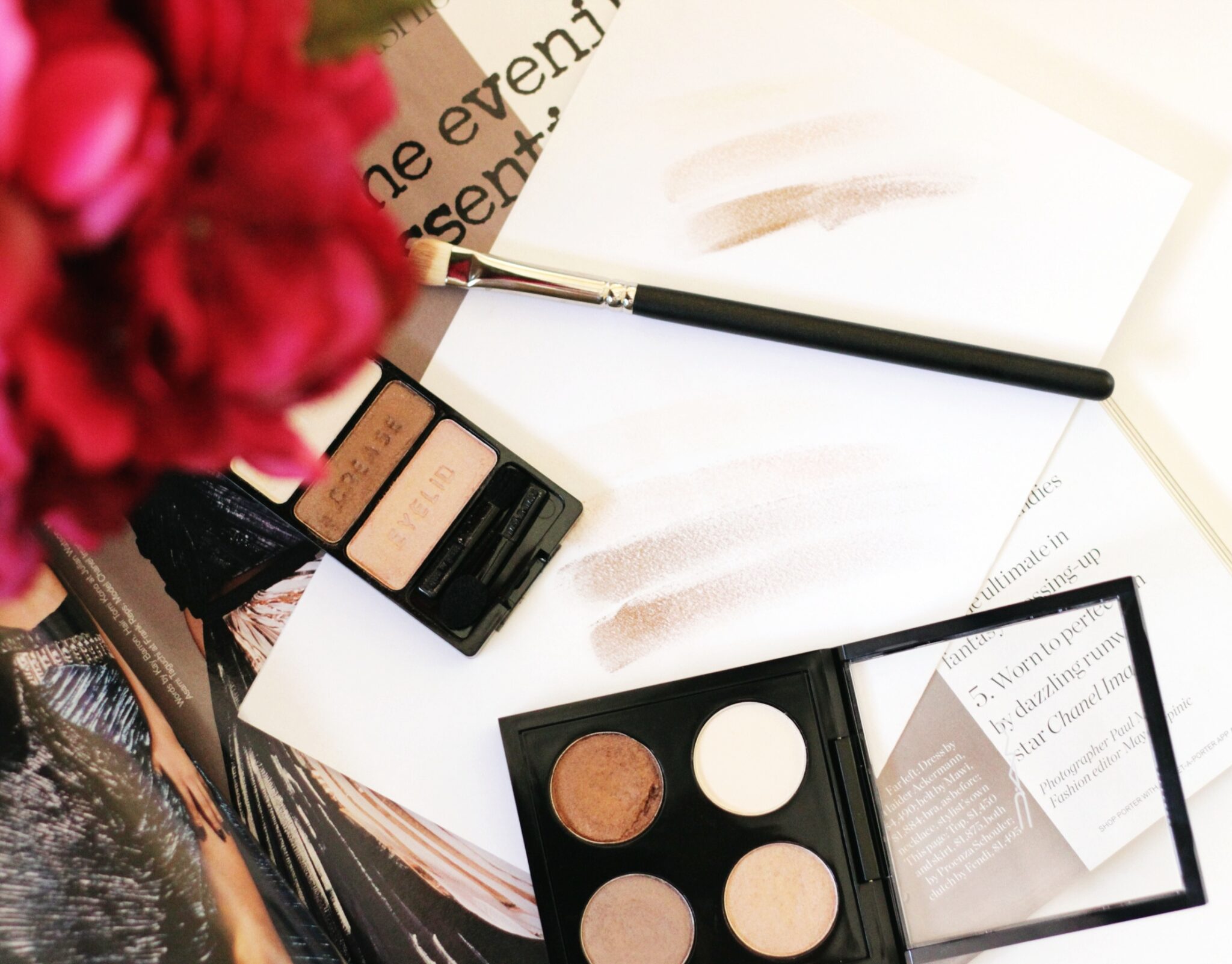 They all have a bit of slight iridescence to them, nothing that is overly glittery or chunky- but just a bit of pure perfection on the lids. I have been rocking the eyelid shade for an all over the eye subtle color, and the crease shade for a bit depth to the eyes. I am super OBSESSED with this eyeshadow trio, it is the perfect budget buy price point, and way to go Wet-n-Wild for stepping it up in the makeup game.
If you are in the market for yet another neutral eyeshadow palette, this is one I HIGHLY recommend. A travel friendly, budget conscience beauty buy- I think I am in love!!
Have you tried Wet-n-Wild Walking on Eggshells?  What are some of your budget eyeshadow buys? Have you found any MAC Eye Shadow Dupes recently? I would love to hear your thoughts…