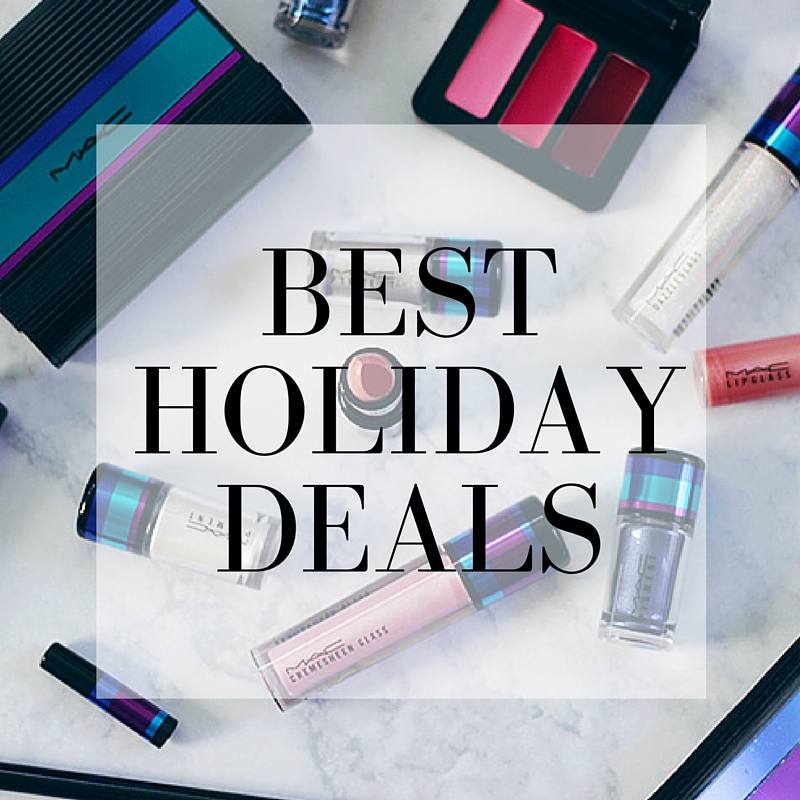 Happy Thanksgiving you guys! How has your holiday been so far? This Thanksgiving I have so much to be thankful for. I have an amazing group of core friends and an awesome family, but I am especially thankful for all of you! I honestly cant thank you all enough for all of your support that you have given me with Makeup Life and Love, seriously you guys are awesome- I truly appreciate all of your comments on my blog, your snaps, tweets, Facebook comments and more. This year has been such a phenomenal year so far and I can't wait to see what comes in the next year. Truly I am grateful for all of you, so with that being said- I hope you are all having a wonderful Thanksgiving! With that being said, let's jump right into the all the steals and deals that are happening RIGHT now…
Let's be honest, the one thing everyone looks forward to after all the food and family, is…. THE BLACK FRIDAY DEALS. Being the savvy shoppers that you all are, I can only imagine that many of you have your game plans ready and have been monitoring your inboxes to see what times sales actually start in stores and online. Currently a few of my favorite brands have got a jumpstart on their deals happening NOW- hello MAC and their holiday sets- 25% off NOW OR my favorite newest makeup brush find- Beauty Junkees ROCKS!  If you are stumped on what to get folks before you head out for the deals, check out my gift guides HERE…
THE BEST IN BEAUTY SALES AND DEALS HAPPENING ONLINE RIGHT NOW!
What stores and deals are you hoping to see? Any plans to do Black Friday shopping today? Or are you sticking to just online shopping? Is so make sure to USE  EBATES and get cash back on ALL online purchases!  Special bonus is right now you get DOUBLE CASH BACK at select stores such as ULTA and SEPHORA so sign up HERE!
So there you have it a few sales that are going on right now. Be sure to stay tuned to tomorrow as we have another round of gift guides coming soon… Also make sure to check out the MLL x Holiday Shop to find all the products included in ALL the MLL x HOLIDAY GIFT GUDIES. Be sure to check them all out for your daily dose of gift giving inspiration. Plus you might just see a awesome giveaway coming your way soon as well.
[ReviewDisclaimer]
Black Friday 2015 Black Friday Sales Holiday Holiday Gift Guides Holiday Shopping Ulta