A huge thanks to Clarins for sponsoring today's post. As always all thoughts and opinions are my own. #ClarinsBeauty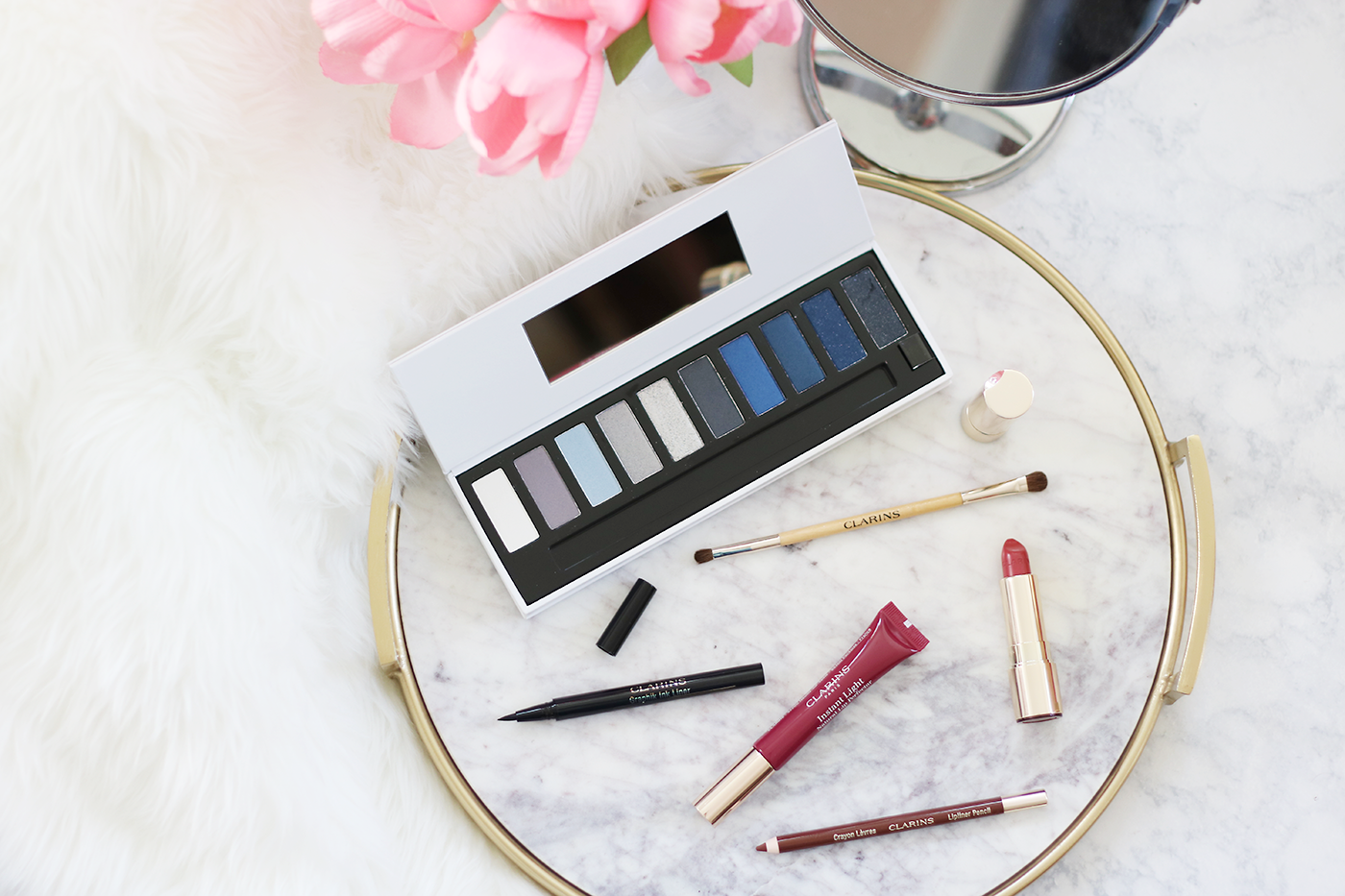 Am I the only one who thinks that the holidays came SUPER quick this year? Sometimes I still feel like it is supposed to be the summer, and here we are just a few days shy of Thanksgiving. Which of course means it is time to break out the holiday makeup and get a bit sparkly and glam! This year I am teaming up with Clarins to share with you a SUPER easy holiday makeup tutorial that will have you feeling holiday ready in UNDER just 15 minutes.
Clarins sent me over their gorgeous Essentials Eye Makeup Palette, and you guys I am OBSESSED! I have to admit at first glance I was a bit apprehensive since I tend to stay in the neutrals (you know me and my #basic makeup choices) but this eyeshadow palette is seriously so stunning and SUPER versatile. This palette is super perfect to create a wide array of looks from subtle to bold as well as smoky to sparkly thanks its HUGE range of pearly, matte, satin, and shimmer finishes- seriously it is the perfect holiday makeup palette that every girl needs in their arsenal. Not only that, but this makeup palette is also eco-friendly! From the materials of the eyeshadow pans, applicator and the palette itself, everything has been carefully selected to be eco-responsible. Awesome, right?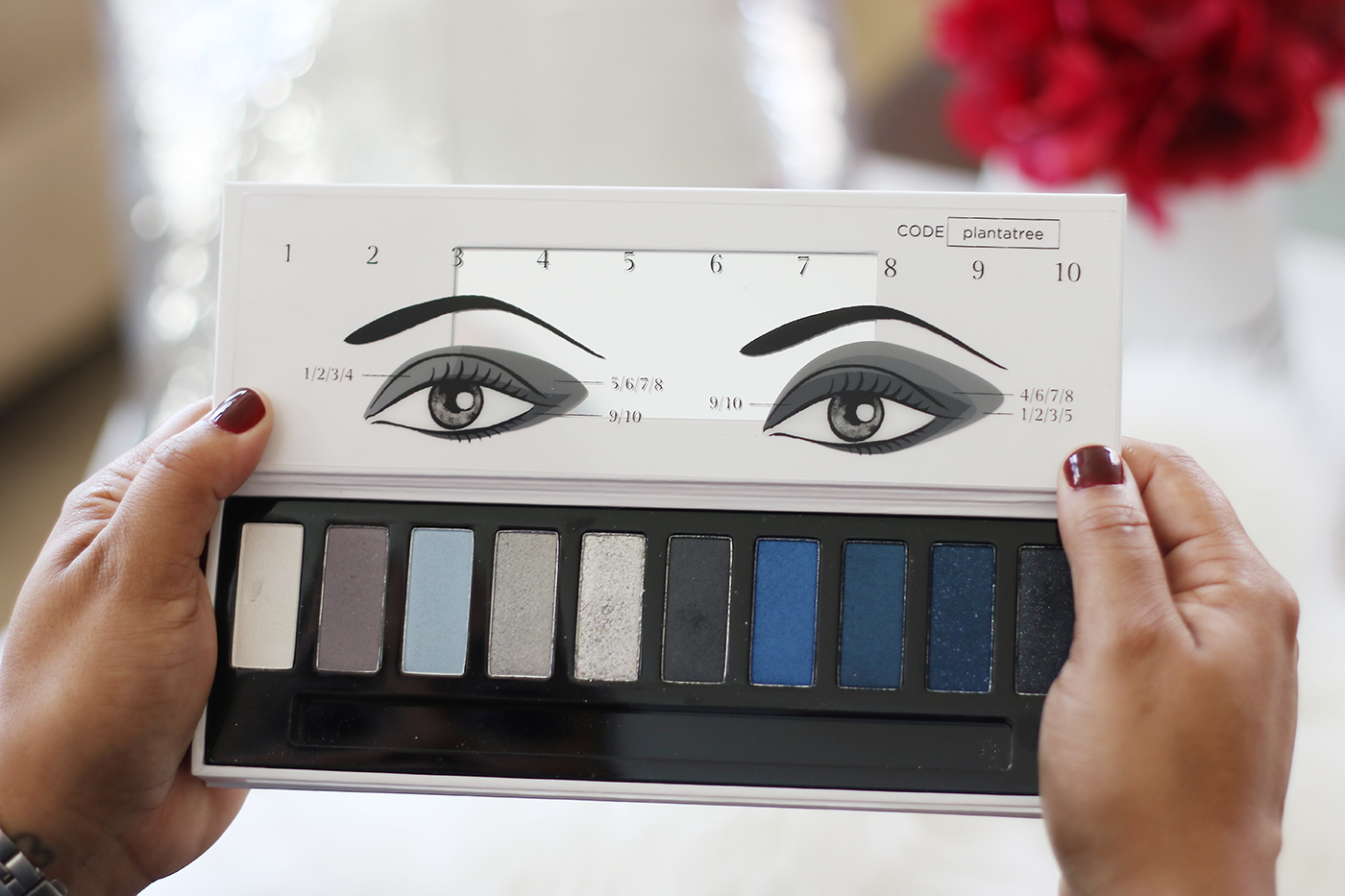 So if I am being super honest since I tend to roam in the neturals all the time, this amazing palette helped me get a bit creative and sparkly all while being subtly neutral still- is that even such a thing?  Using this palette I decided to create a simple smoky yet sparkly eye look. Its like the perfect pop of drama and glam all at once. Now you are probably thinking- 'Ummmm.. Jamie HOW does one create a smoky eye in UNDER 15 minutes without looking like they have a black eye?' Well the solution is simple especially with this palette.  So let's jump right on in…
EASY 15-MINUTE HOLIDAY MAKEUP TUTORIAL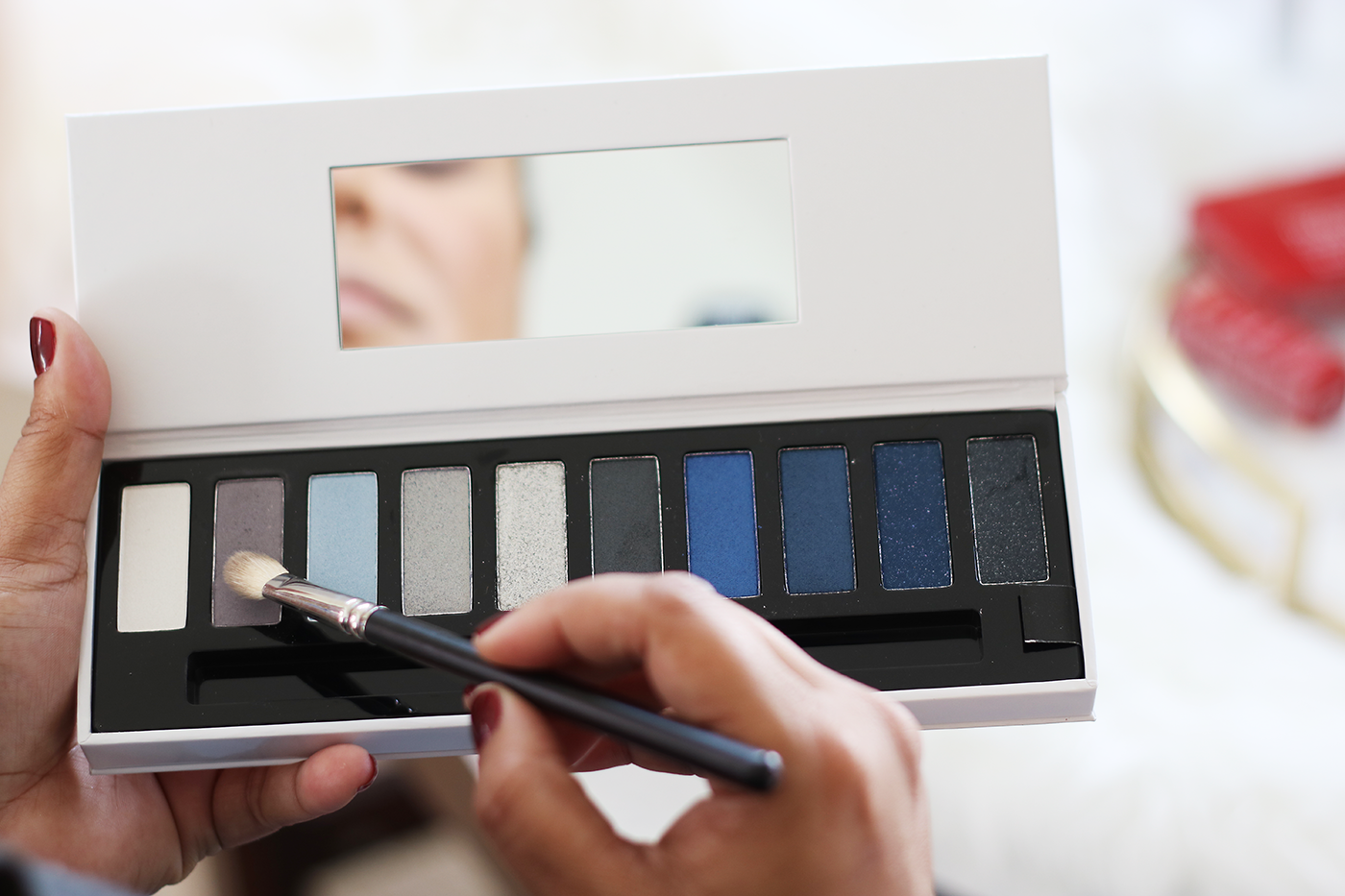 First things first, let's start with the eyes. For this look I started with Shade #2 in the palette. It's a beautiful neutral slate grey that is a perfect base shade to help give you a nice smoky eye without being too harsh. I LOVE this shade so much. I took the beautiful slate grey shade ad patted it on the entire eyelid. I took it from the lash line all the way to the crease. Using a fluffy brush I blended it into the crease a bit as well using a windshield washer movement.
I then went into the Shade #1 of the palette which is a stunning sparkling iridescent white. This shade is SOOOOOOOO beautiful and makes a beautiful brow highlighter. I took the white shade and added it my inner corner of my eye to give them a bit of a bright eyed look.
I then grabbed shade #5 from the palette which is the most stunning silvery glitter I have ever seen. This shade I patted gently on the eyelid to give it a bit of glam and oomph. (NOTE– since this is a glittery shade it does have fallout- so make sure to do you eye makeup first if you are going for the glittery look).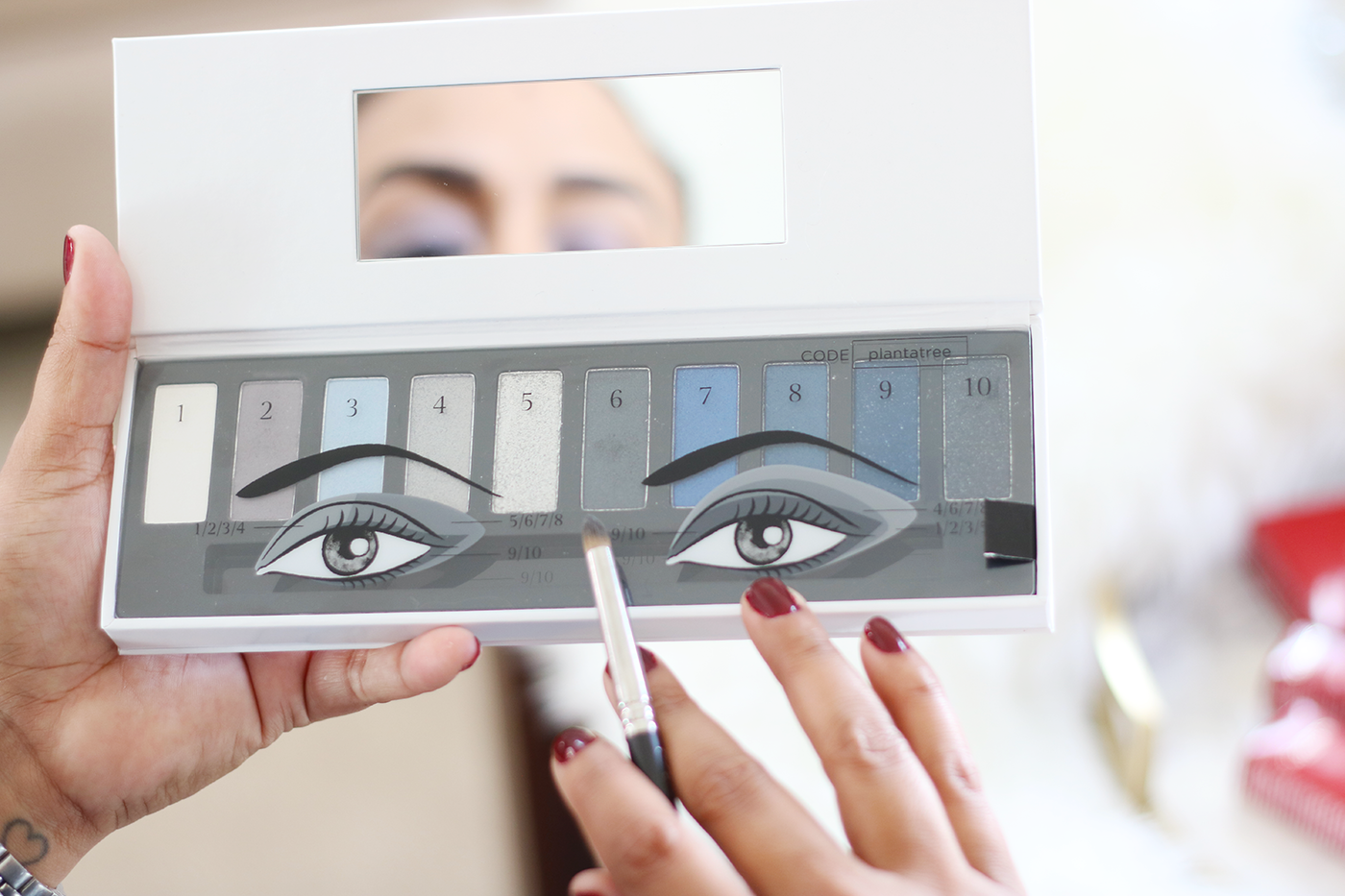 I then went in with Shade #6 from the palette using a pencil brush, I lined my eyes as close to the lash line as possible. Shade #6 is a gorgeous dove grey that almost reads like a dove grey-ish blue color. It is BEAUTIFUL!
I went back in with Shade #1 and dragged the iridescent white shade along both the top and bottom lashes to help soften Shade #6.  The two of these colors literally give you the most stunning smoky glam shade ever.
Lastly, I tend added two coats of my favorite mascara. The Clarins Supra Volume Mascara is hands down phenomenal. Two coats of this gives my lackluster lashes a bit of oomph and volume in a flash.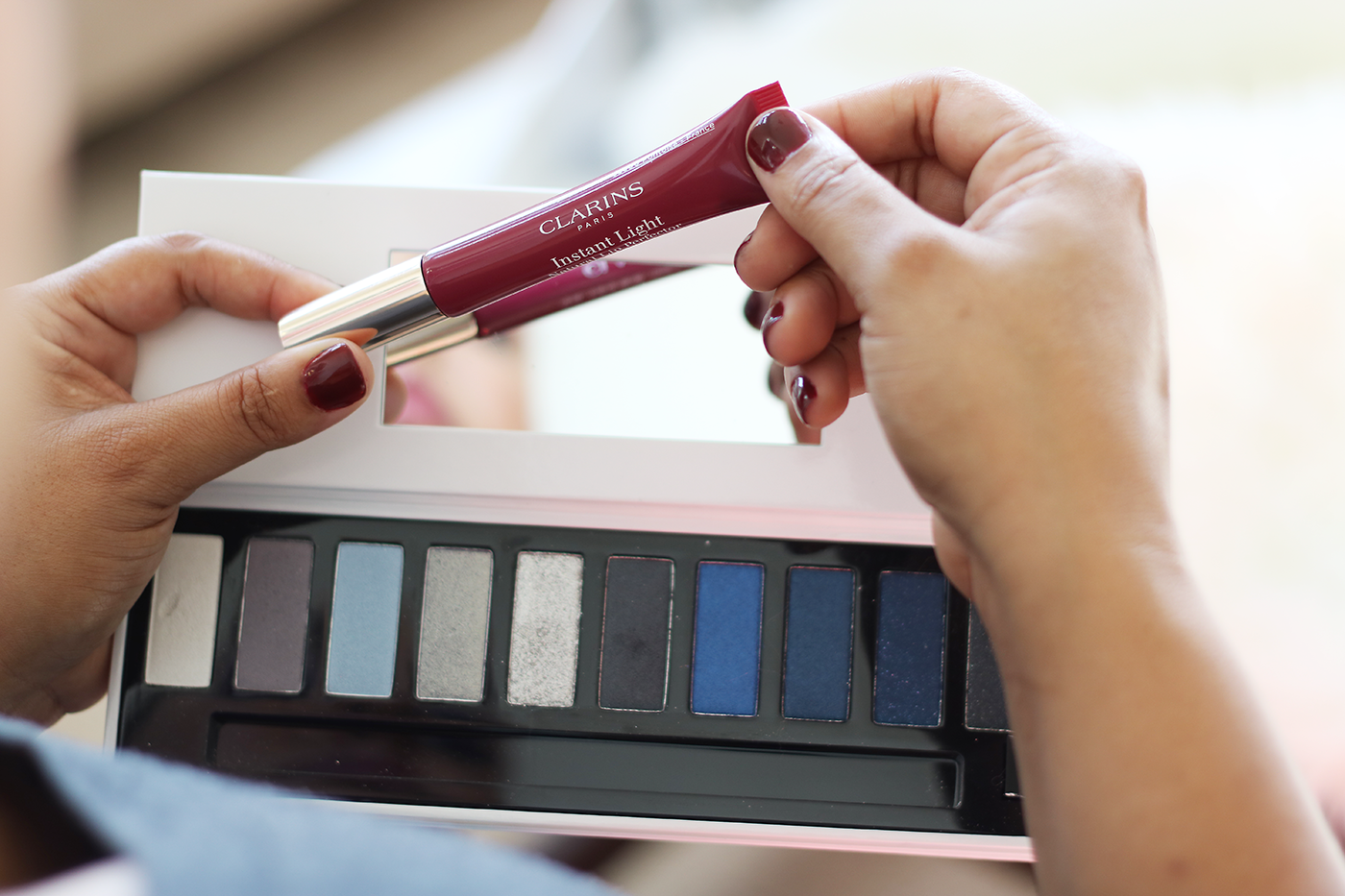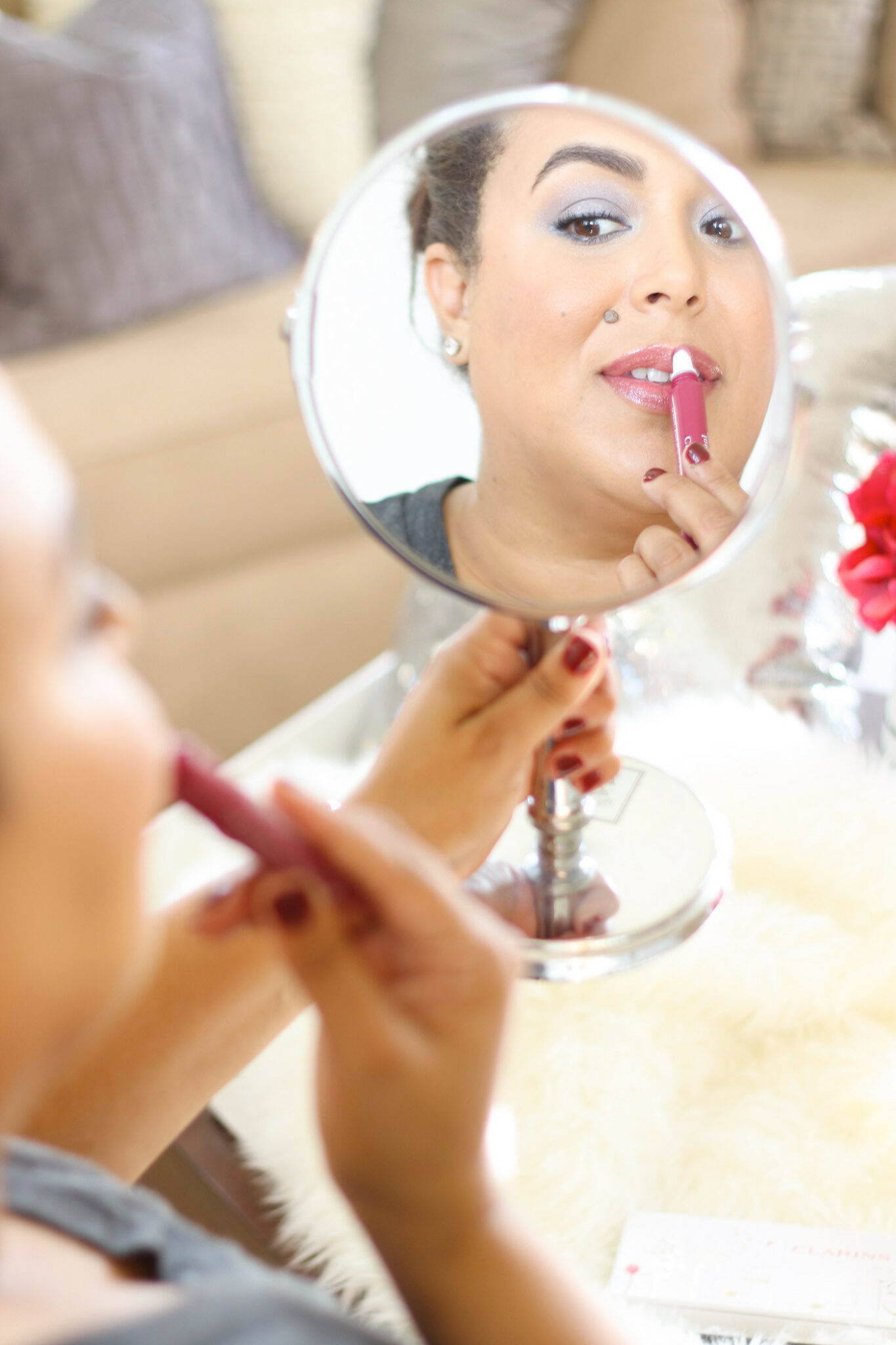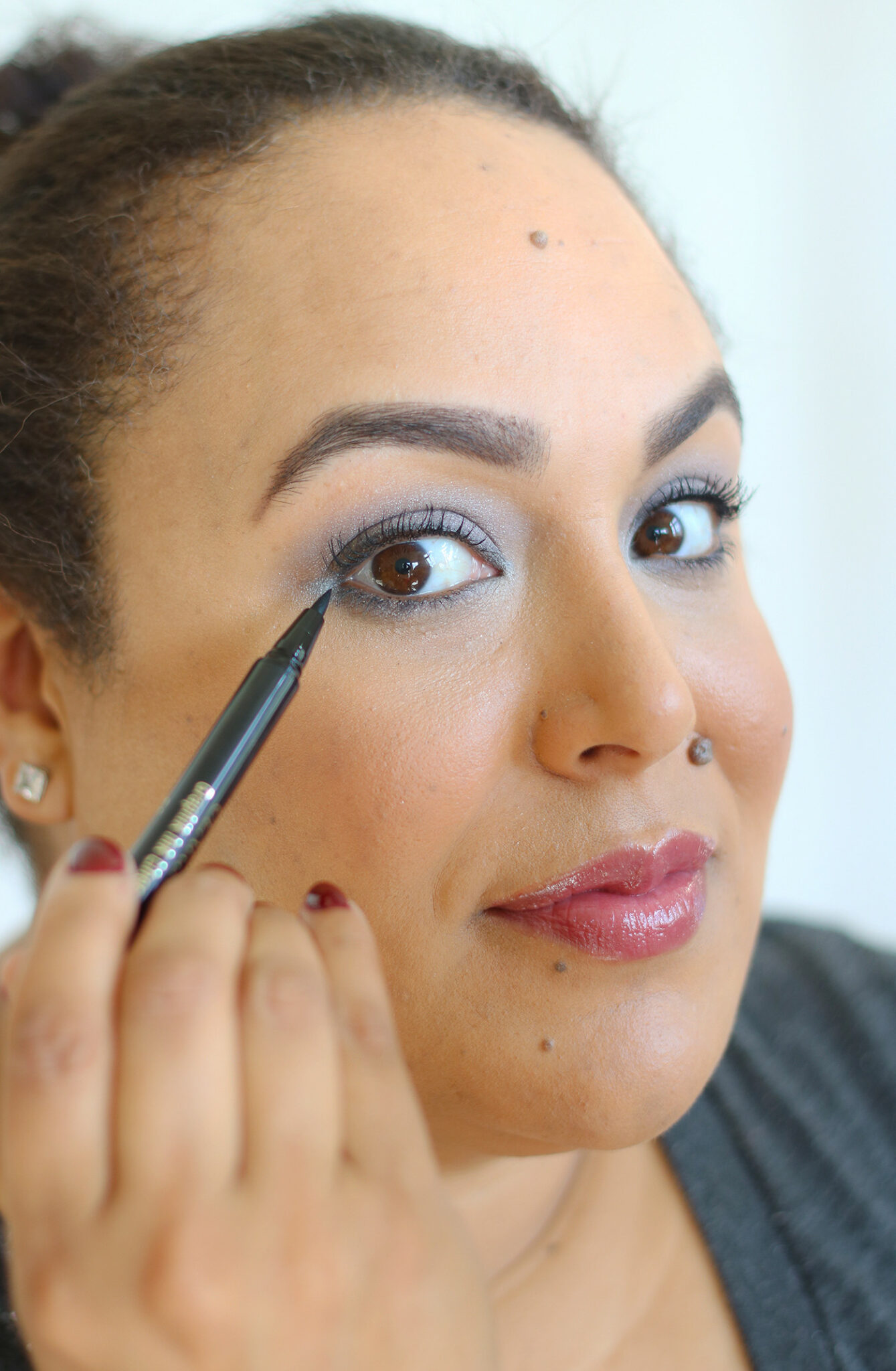 I wanted to oomph the drama a bit more so I lined my waterline and tight-lined my eyes with the Clarins Graphik Ink Liquid Liner, this liner helped bring the drama as it is an intense black.
For the lips, I kept it simple and lined my lips with the Clarins Lipliner Pencil in shade Nude Beige
Followed with my one of my favorite Clarins Instant Lip Perfectors in shade Plum Shimmer to give the lips a bit of soft yet pigmented color all while remaining hydrated.
Afterward just add your favorite hint of blush on the cheeks, a bit of bronzer dusted on the temples and cheekbones, and lastly a lightly dusting of highlighter on the top of the cheekbones.
Voila! You are ready to hit the town and sparkle all holiday season with this super EASY 15 minute holiday makeup look!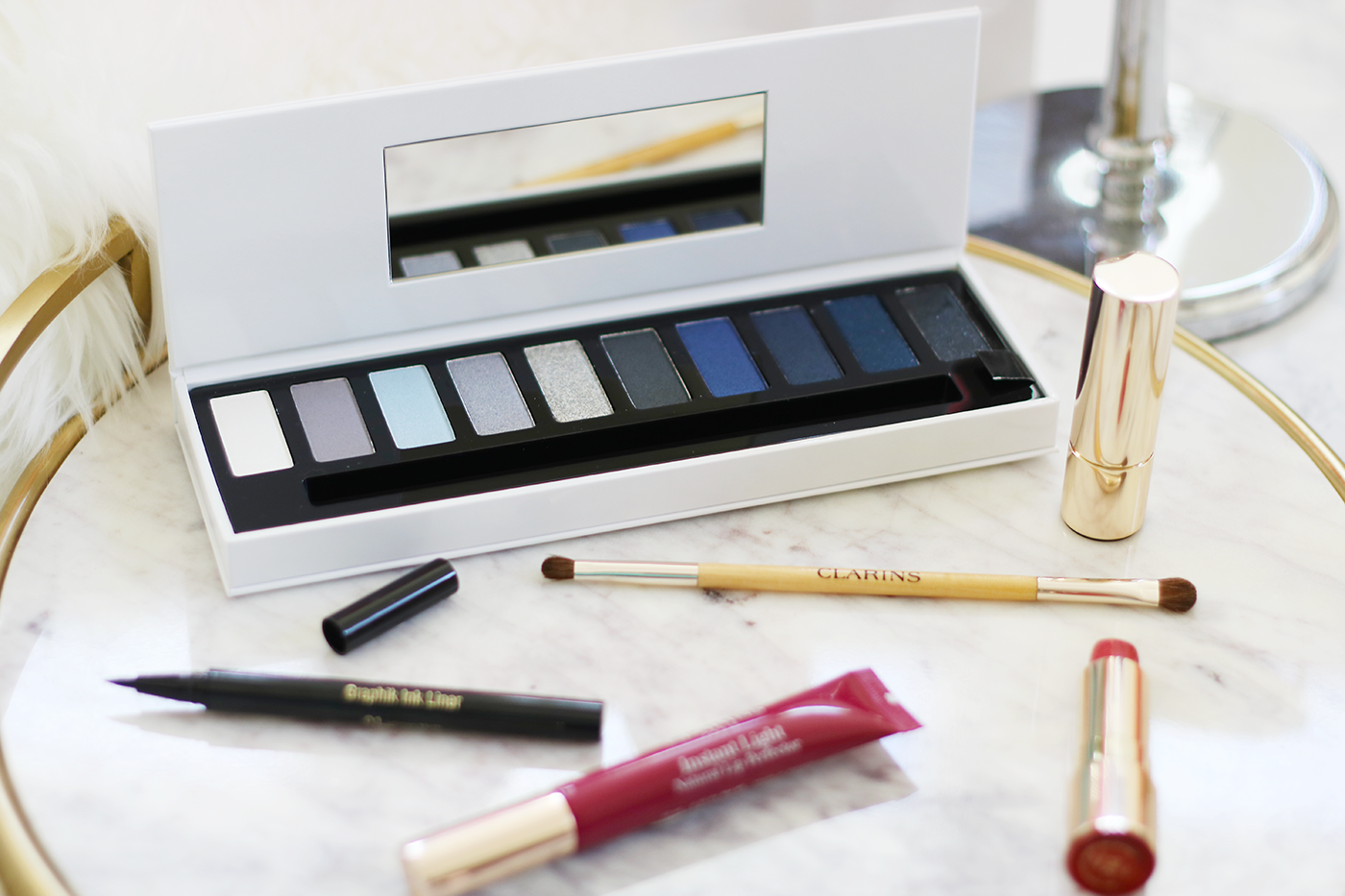 So there you have it, SIMPLE yet neutrally smokey holiday makeup in UNDER 15 minutes. I have to ask you guys- do you like smoky? Sparkly? OR glam and subtle for the holidays? What is your holiday makeup style? Let me know in the comments below…
A huge thanks to Clarins for sponsoring today's post. As always all thoughts and opinions are my own. #ClarinsBeauty
PIN THIS FOR LATER: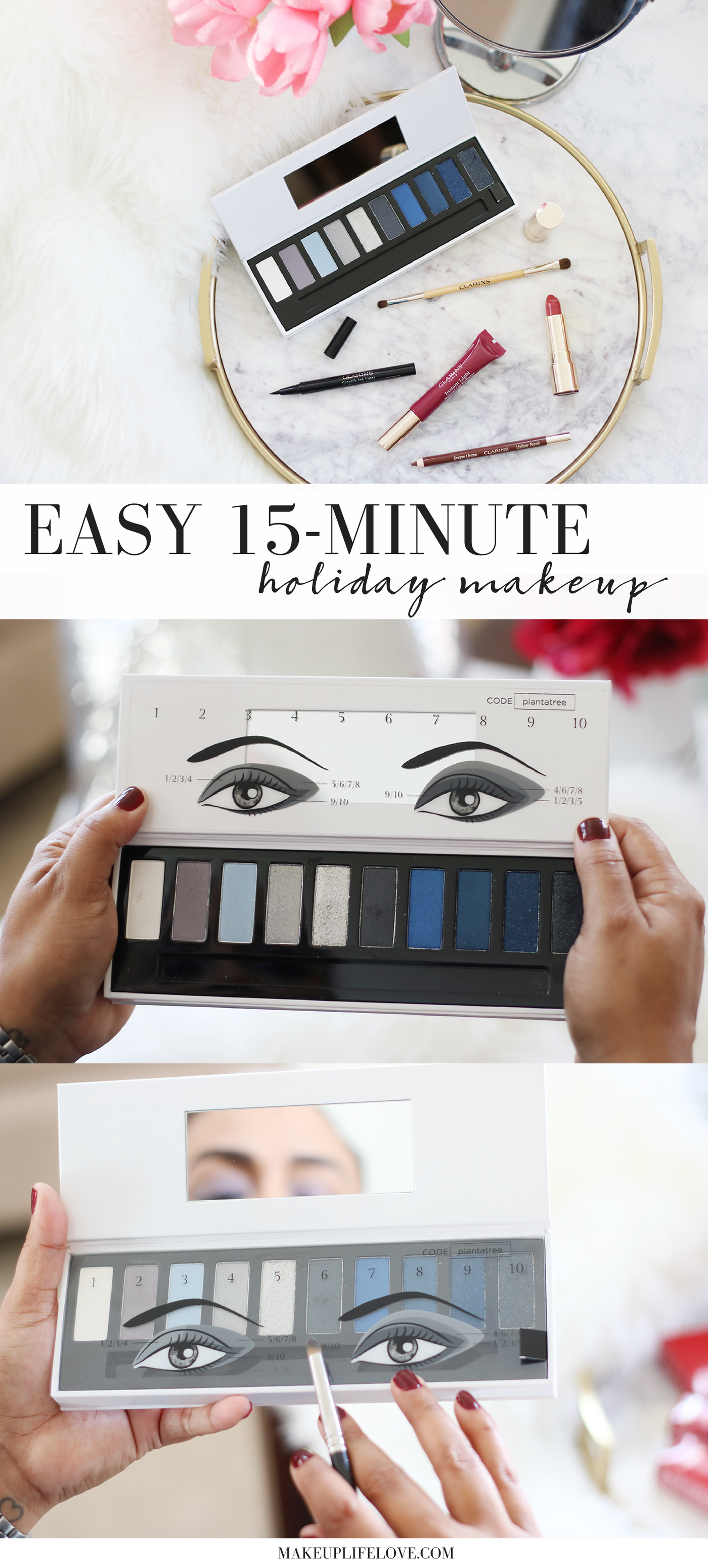 Photography by: Jynifer Lee Photography
[ReviewDisclaimer]
Clarins Clarins Beauty Clarins Essentials Eye Makeup Palette Clarins Makeup Essential Eyes Makeup Palette Holiday Makeup