Springs answer to nonstop rain and wacky weather comes in the form of practicing self-care. Curious how to practice self-care and welcome Spring with a smile? Keep reading to see how…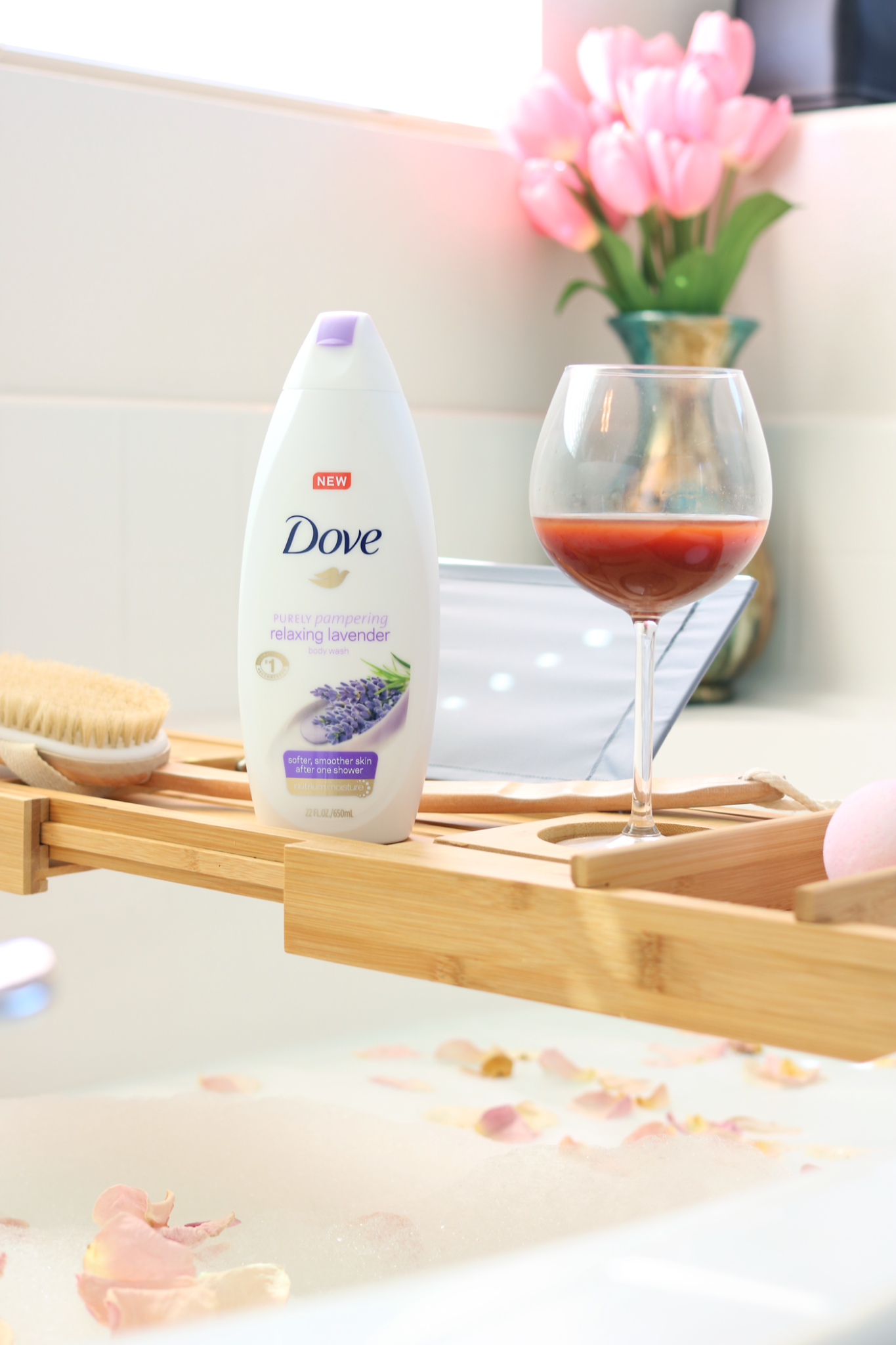 Today's post is sponsored by Mirum. All opinions expressed are my own. #CVSBeautifyBathtime
Lately I have been in a bit of a funk. I am not sure if it is because the weather in SoCal has been anything less than rainbows and sunshine, or if the time change this time around is seriously affecting more than ever. If I am being honest- I have been grouchy ALOT lately, and borderline lacking in self-care. Lately it has become so easy to get distracted and focus on everything but ME! Busy schedules and traveling a lot since the beginning of the year have made it harder for me to relax and focus on me.  Can anyone else relate?
This past weekend that changed…
This past weekend I did a small digital detox, spent time with friends and family AWAY from my cell phone and computer, and focused on ME! You guys I actually took time to practice self-care! And it was SO helpful! If you are anything like and have been struggling with balance lately (after all it is my word of the year) and are looking to prioritize YOURSELF for once, I thought it would be helpful to share my top EASY tips to practice self-care into any day.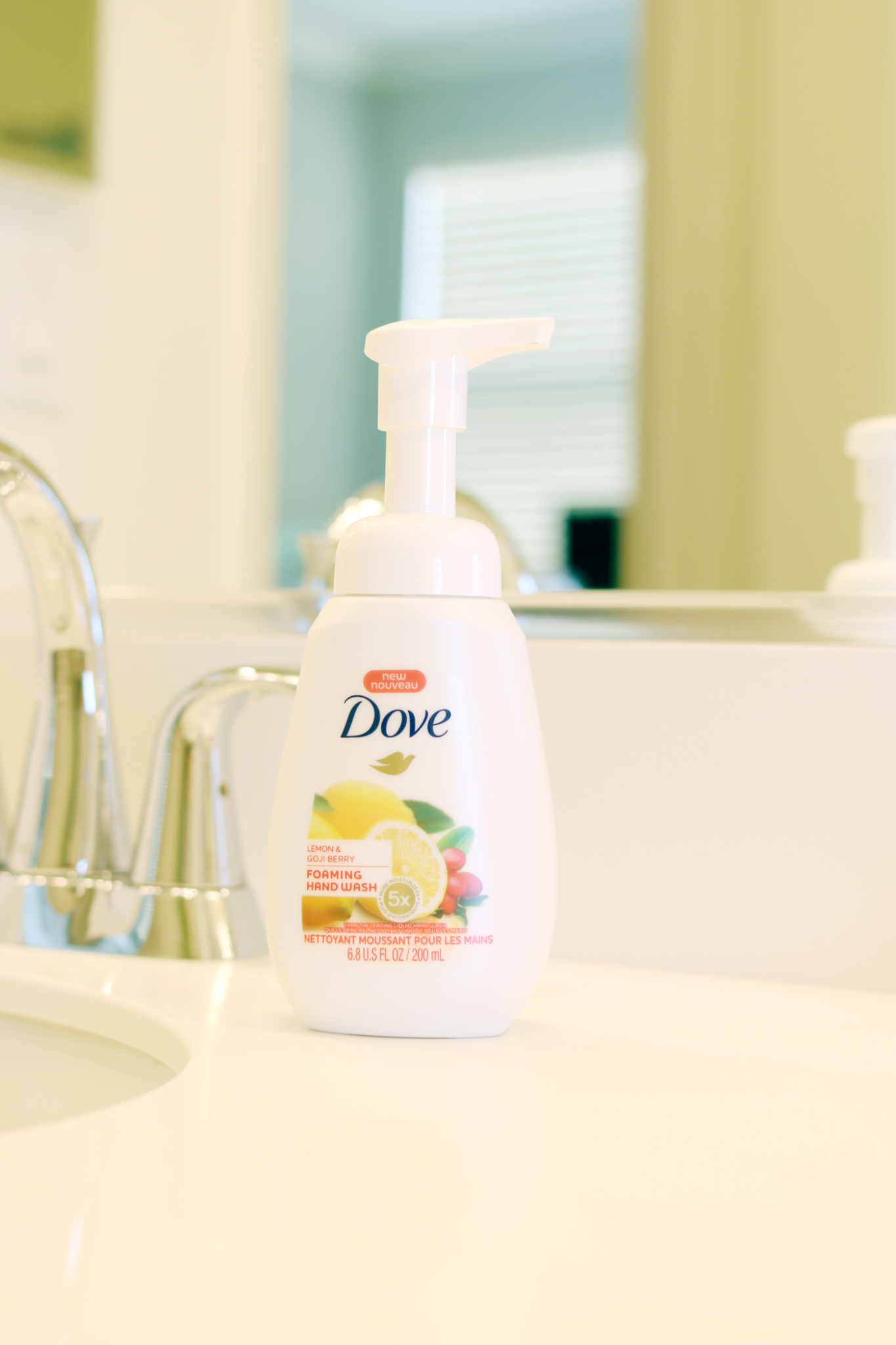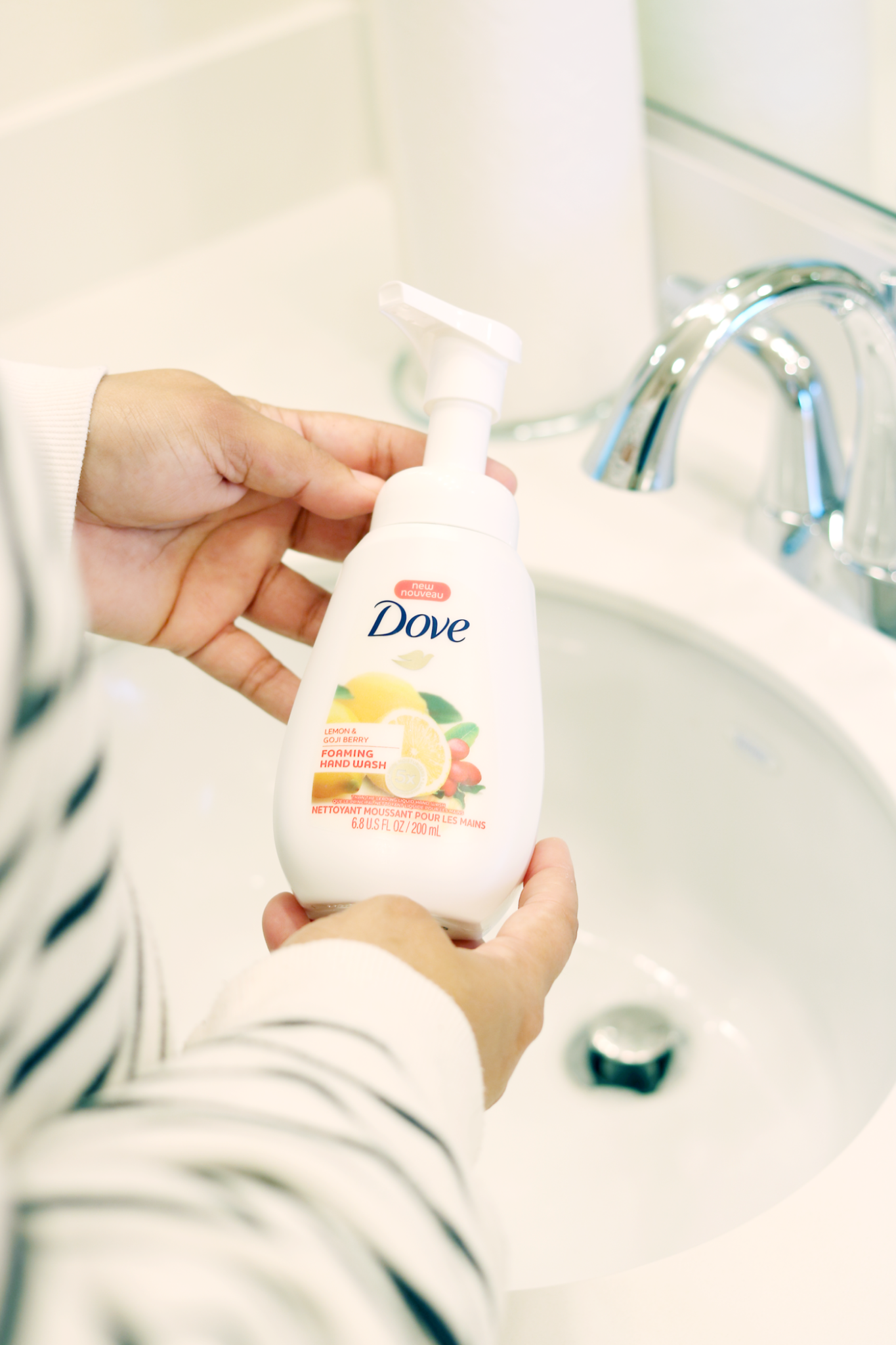 // GRAB A FRESH SCENTED HAND WASH //
You are probably thinking WHY do I need a new hand wash to incorporate self-care? Lately I have been learning A TON about aromatherapy and how scents can really change your mood. Lately to help myself feel revitalized and ready to tackle the day- I have been washing my hands with DOVE Lemon Goji Berry Foaming Hand Wash. This hand wash has been making a HUGE difference in how I start my day lately. The beautiful zesty scent of lemon and berry has been giving me a energizing boost I need to start the day refreshed and ready to tackle morning meetings, and client calls. One thing I love about this handwash is that it doesn't leave my hands dry since it is free from alcohol, sulfates and dyes + it contains 5 times more moisturizer than other leading hand wash soaps on the market. I am HOOKED and the DOVE Lemon GOji Berry Foaming Hand Wash is the perfect springtime scent.
// UNPLUG  + 24 HOUR DIGITAL DETOX //
When I say a 24 hour digital detox- trust me it is HARDER than it sounds; but the reward is amazing. We have all become so accustomed to responding to ever ding, notification or message we get. I know I am guilty of even bringing my phone to the dinner table (I am working on NOT doing it), and I find myself eating and checking emails rather than enjoying the company that I am with. Whatever happened to actually having conversations at the dinner table? This past weekend, I left my phone at home when I went out and HOLY COW was it a game changer. While I might not have the luxury to do it all the time in the future, I will make an effort to be sure to leave the phone on silent and away from the dinner table moving forward. I laughed harder, talked more and was actually present- listening and engaging with the company around me versus glued to my screen.
// APPLY A FACE MASK //
What in the world did we ever do before face masks? Have you ever noticed that when you a apply a face mask- your mood instantly changes? For me, applying /removing  a face mask is like channeling my inner Sasha Fierce and ready to tackle almost anything. Hey if Beyonce can do, so can you- right?
// READ A GREAT BOOK //
Reading for me was something I used to do often, but then life happened and I got more concerned with what was happening on Grey's Anatomy that when it came down to reading a book and watching tv- obviously I choose the latter.  I grabbed a few good books this weekend, and I am ready to TURN OFF THE TV and curl up and relax with one of the books I grabbed! First up: Michelle Obama's Becoming- have you read it?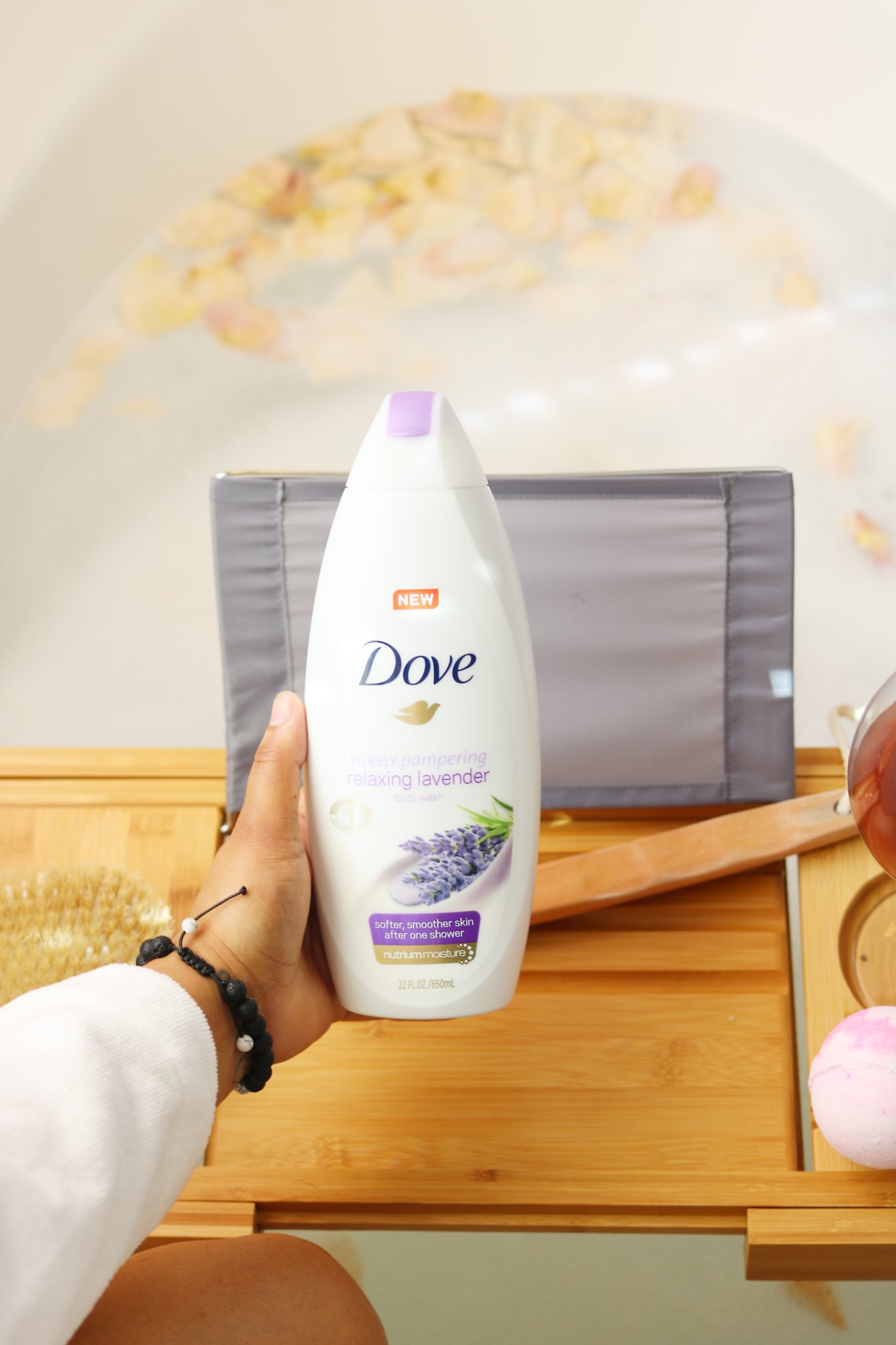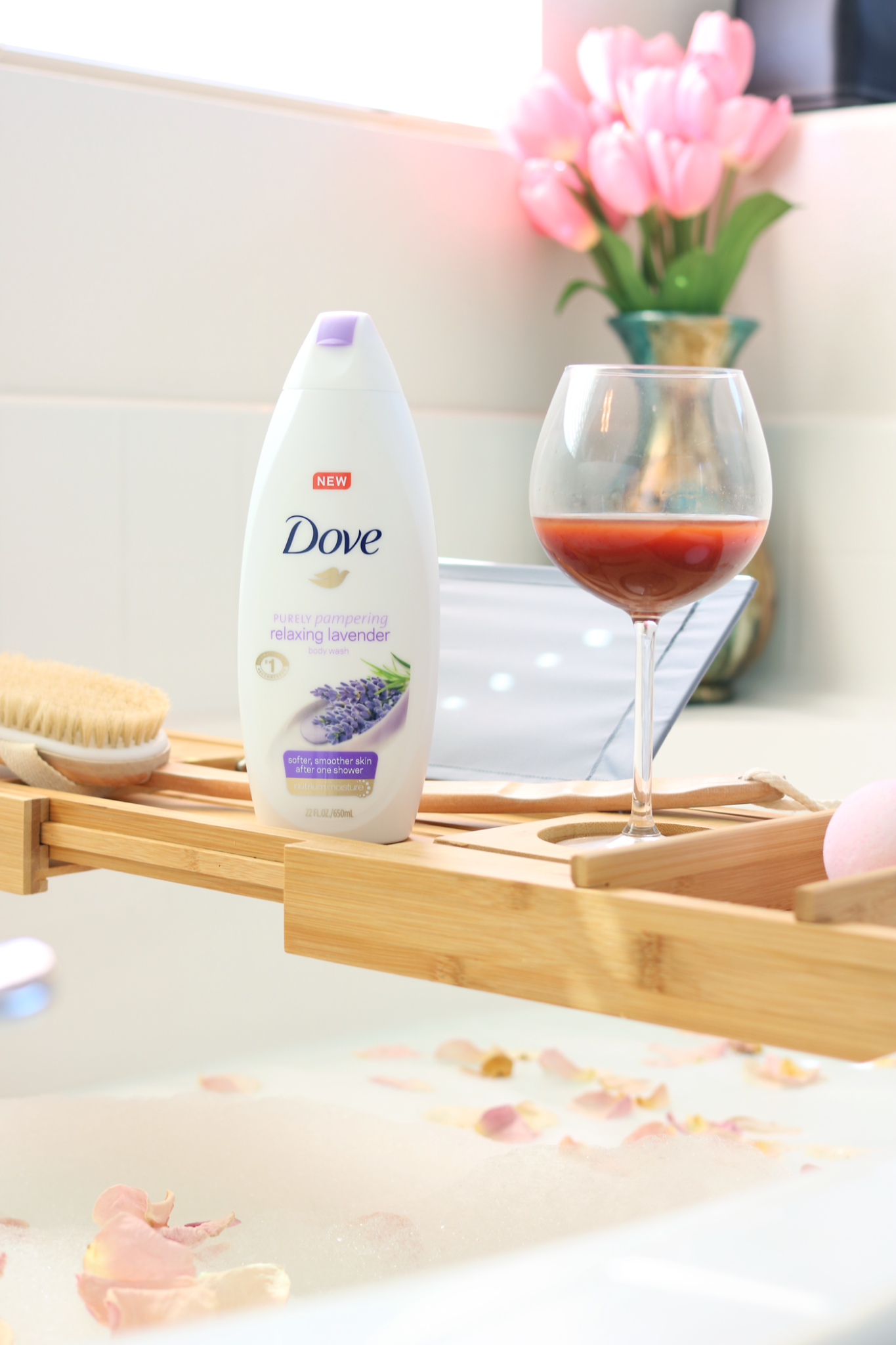 // TAKE A RELAXING BATH //
I saved the best for last! To me, there is nothing more relaxing and self-care focused than a nice, hot bath. If I am being honest- I haven't taken a bath in probably a year- I am a 10 minute in a hurry shower person, but this weekend- I took the most relaxing and glorious bath EVER! A nice relaxing bath not only helps you feel refreshed and revitalized but it also stimulates your blood circulation, and has been proven if taken before bed- to help encourage a restful nights sleep. So this weekend I decided to practice self-care and take a bath and I am SO glad I did. I set the mood by filling up my tub with super warm (not burning hot) water, popped in a bath bomb/bubble bath, grabbed my favorite new body wash (I am OBSESSED with DOVE Purely Pampering Relaxing Lavender Body Wash) , added some rose petals, turned on some of my favorite tunes, grabbed a glass of wine and just relaxed more than I have in a REALLY long time.  Seriously you guys it was pure heaven!
45 minutes of relaxing heaven and in all honesty- why have I NOT been doing this?!?
That is the real question. WHY?
Grabbing the DOVE Purely Pampering Relaxing Lavender Body Wash, I think made the biggest difference. Not only is the scent divine and true to its name (purely pampering) it seriously just makes relaxing so much more easy. You see lavender has been proven to be a relaxing fragrance (it does not disappoint) but this body wash is formulated with NutriumMoistureTM technology to deliver skin natural ingredients, all while leaving the skin softer and smoother after just ONE wash. I love how light and luxurious this formula feels on my skin; not to mention it is Sulfate-free.  So, if you are like me and have been stressed out lately and need to unwind- grab the DOVE Purely Pampering Relaxing Lavender Body Wash– I promise you it will change your mind as you are intoxicated my its dreamy scent of pure relaxation.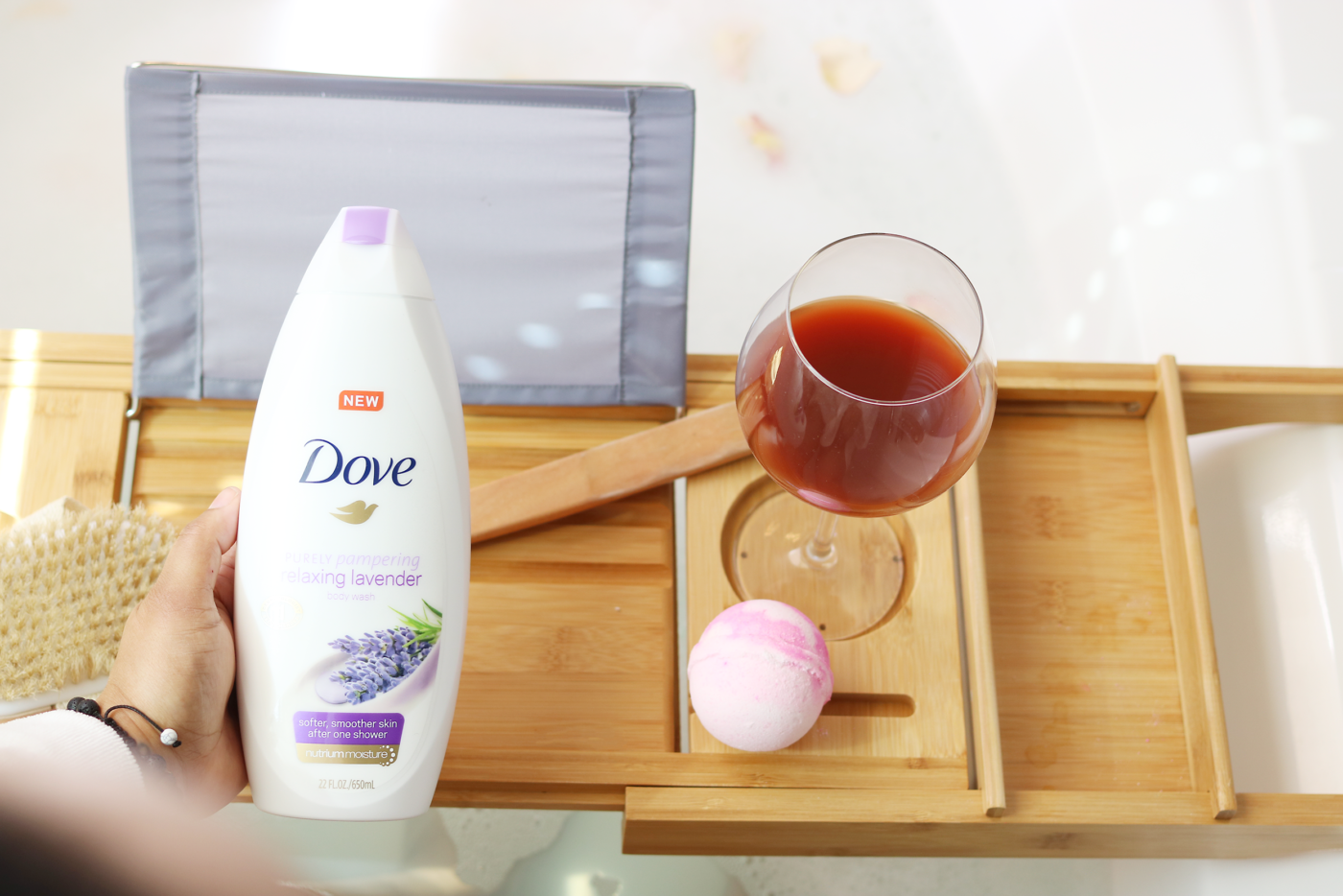 So there you have it, a few of my new favorite ways to practice self-care into my daily/weekly routine. If you are planning your own day/weekend of self-care and relaxation I highly recommend picking up a few of your favorite DOVE products.  My vote is for the Lemon Goji Berry Hand Wash and of course the Purely Pampering Lavender Body Wash– both of which right now you can grab at your local CVS with the perfect stackable offer: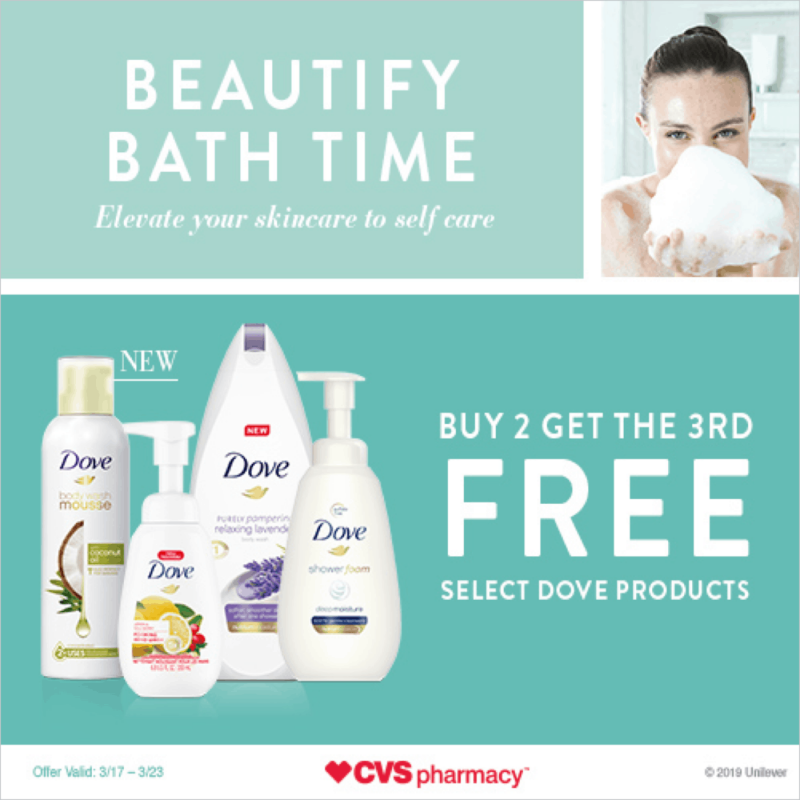 BUY 2, and get the 3rd Dove Personal Wash Product FREE. Valid NOW until  3/23.
I seriously can't get of how self-care REALLY can improve your week, your mood, and give you the revitalization you need to tackle anything. So what are you waiting for- head to CVS, stock up on your favorite DOVE products- while you are there grab the perfect CVS Reusable Bag on your visit.
So my friends, I have to ask: HOW DO YOU PRACTICE SELF-CARE?
READ NOW, PIN FOR LATER: