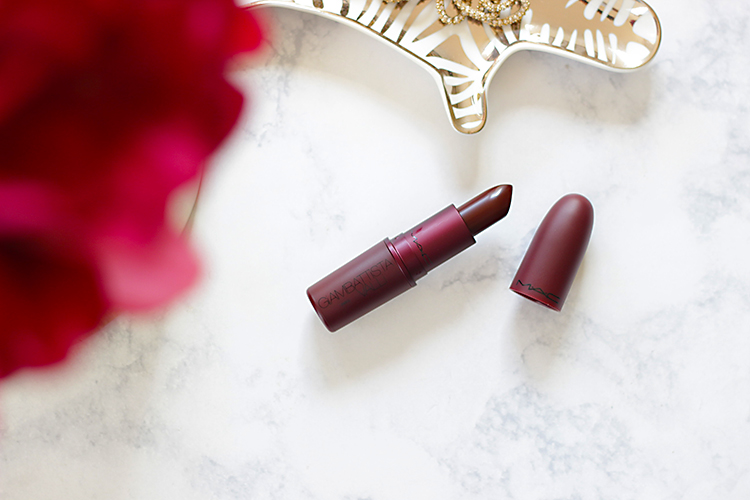 There is a whole lot of exciting things going on in the makeup world at the moment- it's summer and color is in, like REALLY IN! You all know I have been known to rock a bold lip although I tend to always stay in the neutral zone when it comes to a strong bold lip. However when I heard that MAC Cosmetics was launching a line with French Fashion designer Giambattista Valli, I legit jumped for joy. If you don't know Giambattista Valli you NEED to, he has designed for powerhouses: Fendi and Emanuel Ungaro and let me just say his designs are simply stunning. So can you imagine how GORGEOUS his lipstick collaboration with MAC Cosmetics would be? One word: AMAZING….
Now on a day-to-day basis I tend to be very into the grab and go lipsticks- you know the ones: nudes, tinted lipbalms, chapstick. However something about this bold and beautiful lipstick from the MAC Giambattista Valli collection- $17.50 USD is sheer perfection. Usually I am the one who is always so scared that rocking a bold lip daily would end up it a wonky outer-line thanks to eating, drinking, lipstick bleeding leaving me with dark tinted streaks of color all over my face and almost reminiscent of Bozo the clown or Mimi from The Drew Carey show and have it all over my entire teeth- ladies you know I am not the only one who thinks this. Something about the shade Eugenie from the gorgeous MAC Giambattista Valli Collection has me LOVING bold lip whether I am going all out or utilizing the smudge on technique. Regardless I am HOOKED!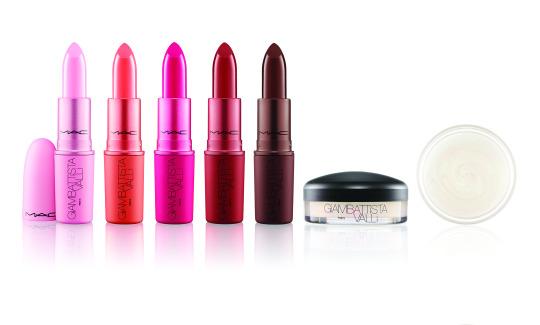 The Giambattista Valli collaboration with MAC Cosmetics is a curated set of six gorgeous shades ranging from a beautiful pale pink to a vampy, fresh blackened cherry. Each shade was inspired by fabric swatches that lie within the Giambattista Valli fashion vault- and boy are the shades phenomenal. Here is a quick rundown:
The packaging is sleek, chic and ultra stylish as the traditional MAC sleek black tubes with a silver lipstick tube are completely colored in packaging. Each tube is a colored shade of the lipstick color housed within them, with a colored metallic reflection of the bullet. The packaging is serious so chic, and destined to be a collector items. The texture is almost like a creamy matte that on the lips feels superb and non-drying. I am seriously obsessed! While the Crystal Glaze Gloss is housed in a sleek crystal clear lip pot, so you can see the shades of opalescence glimmer through the pot.
DAY TIME TIPS:
For day-to-day wear, I have been rocking the 'smudged on' version of vampy lip. Basically its simple, you just take the lipstick bullet to your finger and tap it across the lip while allow the shade to melt into your lips like a stain. No need to worry about lining, or evenness as the tapping into your lips takes on all the work and makes it even "lazy girl" easy. Give it a quick blot and you are good to go.
NIGHTTIME TIPS:
When it comes to the nighttime you want to amp the volume a bit more, and just go all in. One thing is for sure pair a bold lip with a bare-esque complexion. Think bare faced and bold lip. When it comes to a creamy matte formula its simple: slick it on, blot it off and lightly reapply for maximum staying power. Since my lips tend to get a bit dry in the corner I often tend to concentrate a little bit extra on those areas and pat in with my finger ensure that the shade wont fade or bleed. The best part about a bold matte shade is that you are left after eating and drinking with a gorgeous stain. Let me just say the shade Eugenie leaves the most beautiful shade of blackened cherry to the lips. I am obsessed!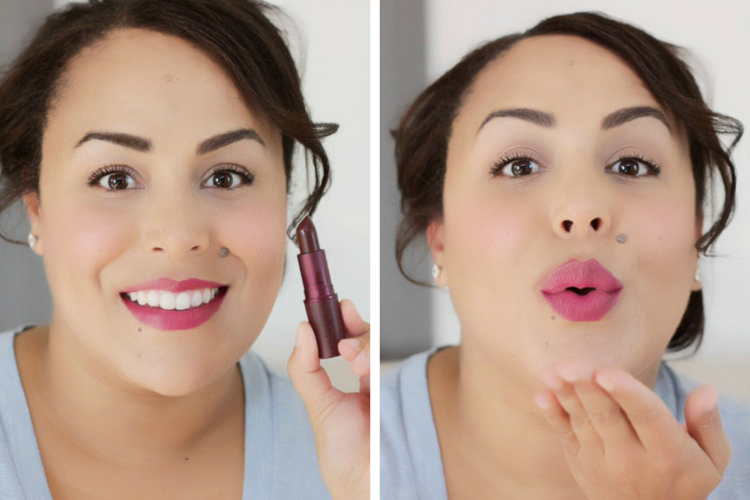 So what are you waiting for, run to your local MAC Cosmetics store, Nordstrom's, Macy's, MAC Cosmetics.com and grab one if not ALL the beautiful shades in this collection. Trust me they will go fast. The MAC Giambattista Valli collaboration with MAC Cosmetics goes on sale nationwide starting tomorrow, THURSDAY JULY 9, 2015.
This collection is destined to be makeup game changer. So grab a shade, blot on the color and head out into the world without a care girl.
* PR SAMPLE
[otw_shortcode_divider margin_top_bottom="30″ text="SHOP MAC x GIAMBATTISTA VALLI" text_position="otw-text-center"][/otw_shortcode_divider]

[ReviewDisclaimer]
Limited Edition MAC MAC Cosmetics MAC Giambattista Valli MAC lipstick