When the temperature is starting to rise and the weather is looking slightly sunny on a daily basis, I tend to want to raise the roof with a non- makeup look. However sometimes instead of going cold turkey on the hot temperature days, it is a bit easier to grasp the minimal effect and do more of sheer and shean-y look. No foundation, a dash of powder, overall minimal and easy.
 Uh- Oh I am totally going there.
 Time to bust out the sheen and call it a summer. Here we present the foundation free face…
One of my most favorite recent purchases hands down has got to be the
Origins GinZing Energy Boosting Moisturizer.
 This moisturizer is phenomenal. It is super light weight, smells absolutely divine with a refreshing boost of citrus. It helps brighten the skin effortlessly, and hydrates instantly. Starting the day off with a boost of citrus followed with a skin boosting, ray of sheen in the
Becca Shimmering Skin Perfector in Moonstone,
this opal based skin radiator is just beautiful on the skin. Two pumps of this beautiful radiance blended onto the skin, instantly giving skin a slight sheen, but yet not too sparkly. It covers imperfections beautifully all while allowing skin to breath. Followed with a bit of
Bobbi Brown Creamy Concealer,
 to help conceal any imperfections that may be peaking out. I absolutely love this concealer. It blends perfectly onto the skin, its not cakey, it glides on and evens the dark circles as well as any other skin imperfections I may be trying to hid.
Instant LOVE!!!
A quick sweep of the
Josie Maran Coconut Watercolor Cheek Gelee in Berry Bliss,
the perfect wine color to help add a bit of color to the cheeks without look too overdone. These cheek gelees are just brilliant; with their gel to powder like finish. They blend amazingly on the skin, adding just a bit of hydration all while staining the cheeks with the right amount of color.
 Amazing product and a much needed 'to buy' for all. 
Lastly to finish of the look is a beautifully flawless finishing powder by MAC.
MAC Cosmetics Invisible Set Powder
, this powder is lovely on the skin. Fine milled when applied onto skin it is a velvety, silk like feel. This powder is uber light and helps allow the skin to breath through. I use a big fluffy brush and lightly sweep this over the areas that I know I will usually tend to get a bit on the oily side. It absorbs oil and helps just overall set the face. I can honestly say I am quite impressed with a simple, foundation free face. 
BOOM…. sheer, foundation free and slightly sheeny. Ready to take on the day and to showcase the skin. Simple, easy and ready to go. I think I might start opting for this look more often… Instantly radiant and beautiful. Voila….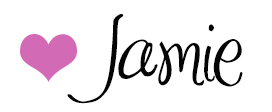 \