If we are being honest, most of us often wish for a perfect hair day, right? But what if I told you that you CAN have that perfect hair day with SUPER affordable products? Curious what it is?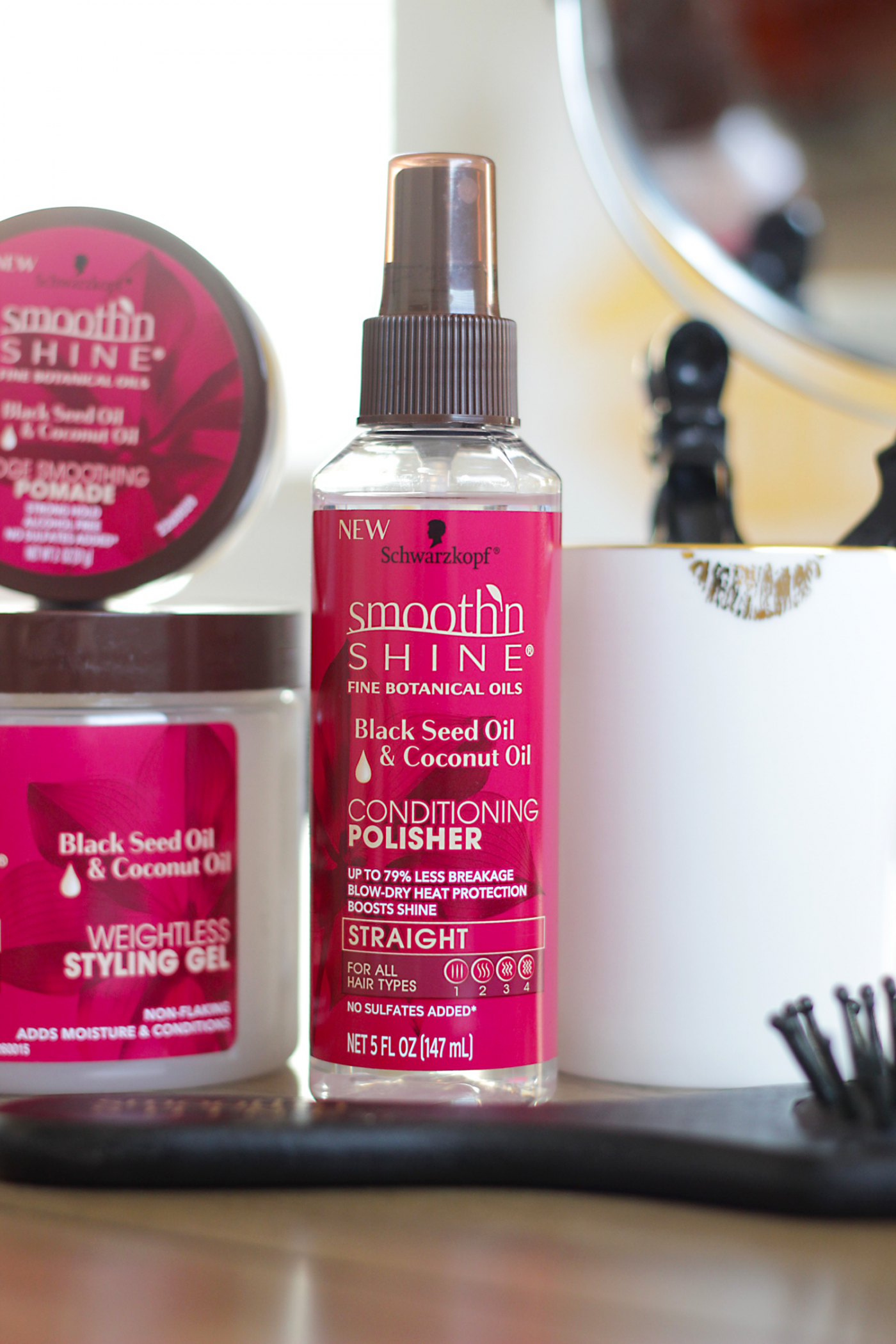 Today's post is sponsored by Smooth 'N Shine. As always all thoughts and opinions are my own. 
Taking care of our hair is something we all try to do, yet sometimes fall a bit short and neglect it right? I mean when it comes to styling our hair- most of us would just like to wash and go but be left with a perfect hair day. However, that almost NEVER happens and we have tons of special care to put into the selecting of products to style it, moisturize it, fight frizz, and overall just leave you with that perfect hair day vibe. Today I am partnering up with one of my favorite hair care brands (also SUPER affordable) Smooth 'N Shine, to share with you how I am getting my perfect hair day even after years of neglecting my hair.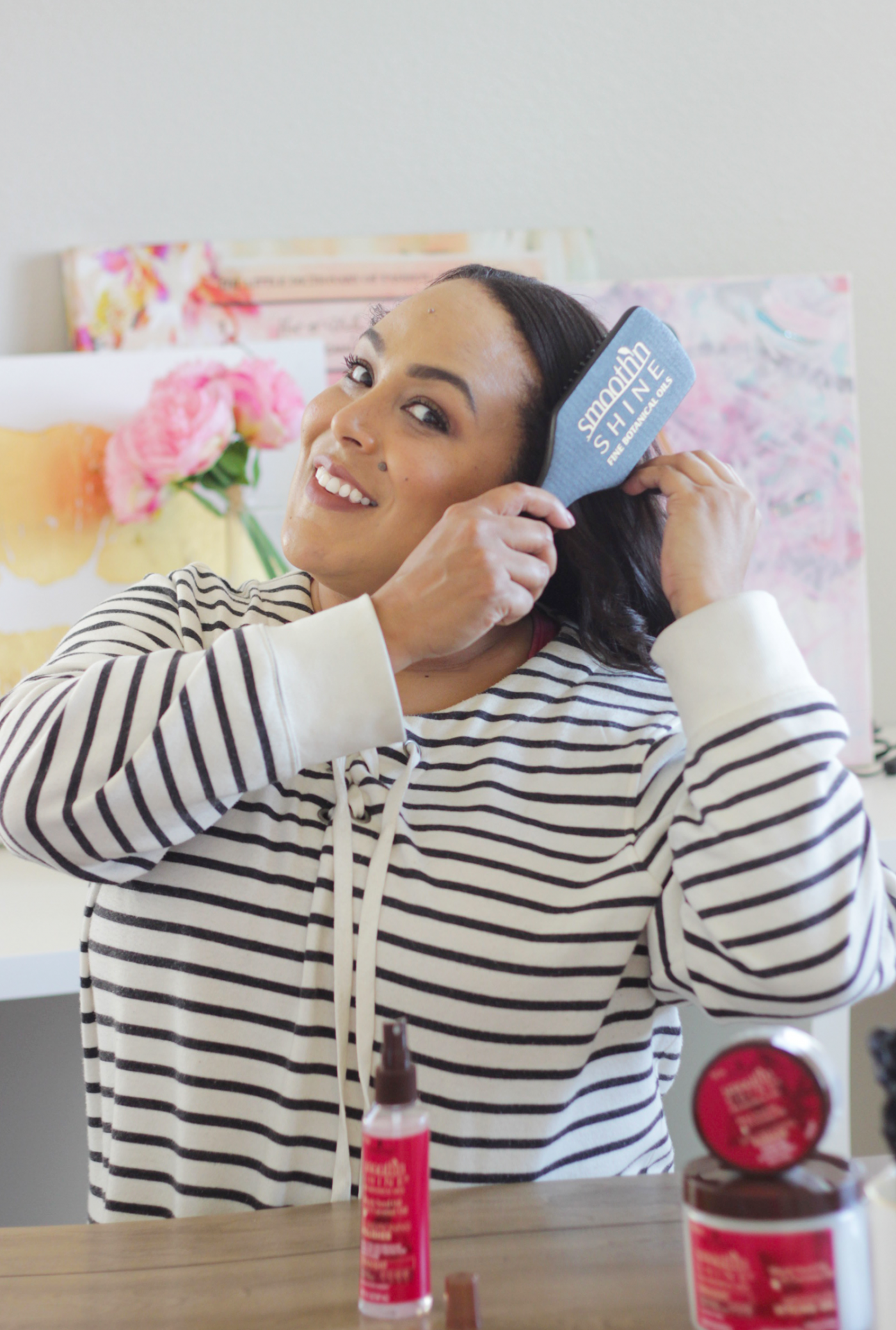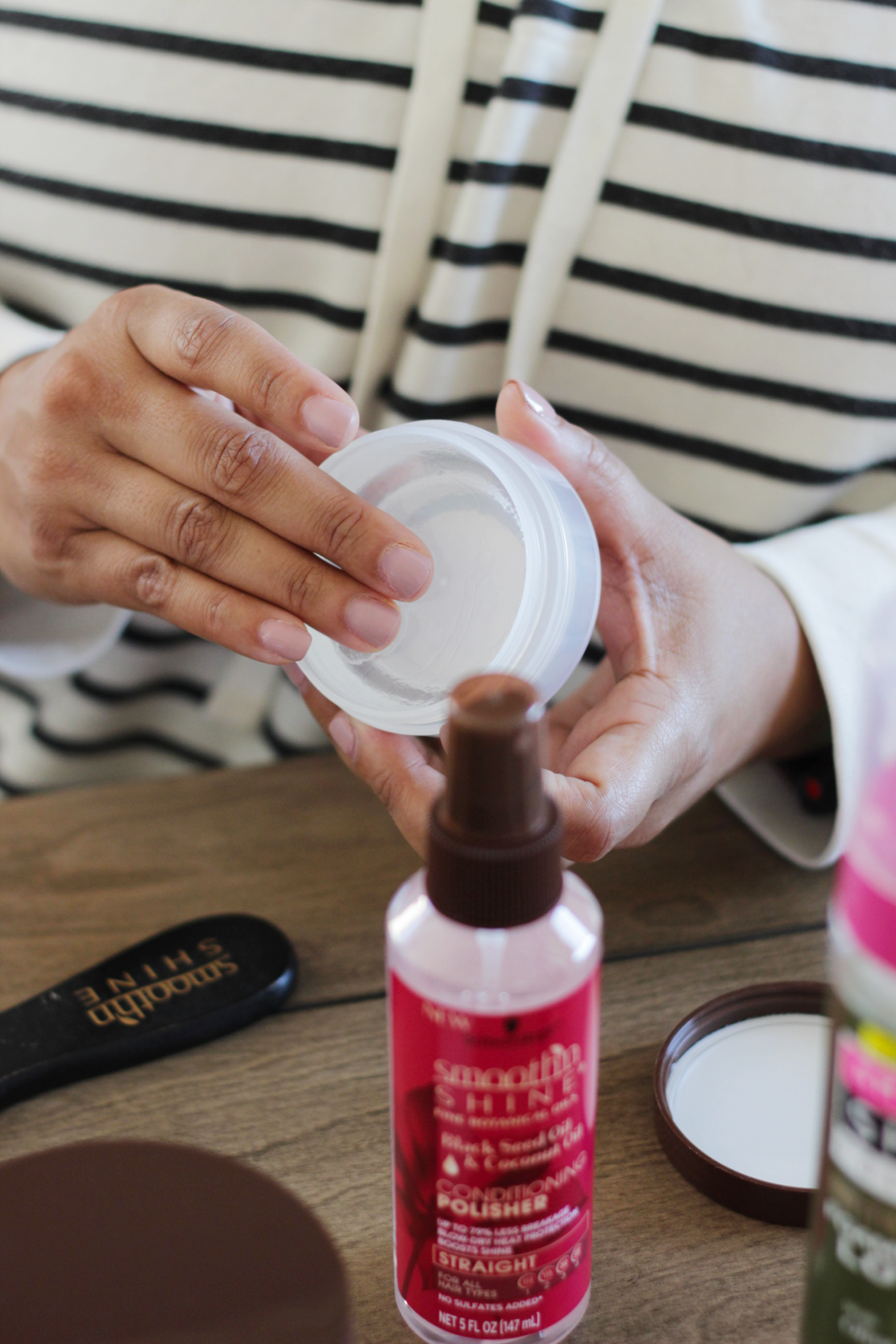 Smooth 'N Shine is one of those brands that just gets it. They have been around for years and have been responsible for me actually loving to straighten my hair because I know its not damaging my hair but more like helping it. Fast forward to 2018 and they are premiering not only a new image, but a new design and packaging (which I am OBSESSED with). The best part the products contain natural ingredients in their formula such as black seed and of course coconut oil. Sounds good, right? Well it is- like SUPER good. The best part? You can find the products right in some of your favorite stores like: Walmart, Target, Rite-Aid, Fred's Pharmacy, Albertsons, Safeway,  Harris Teeter, Dollar General, Kmart, Family Dollar and many other.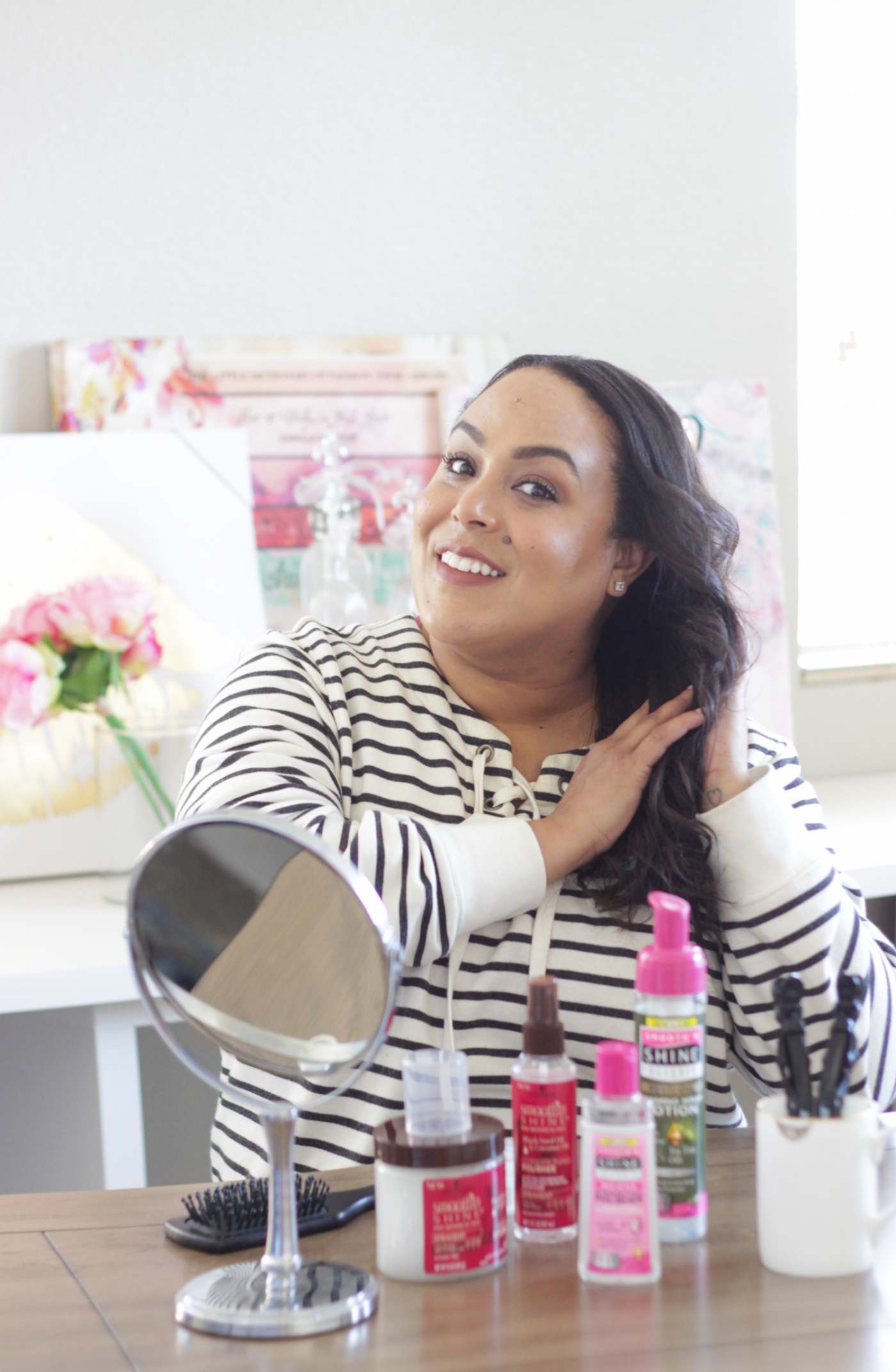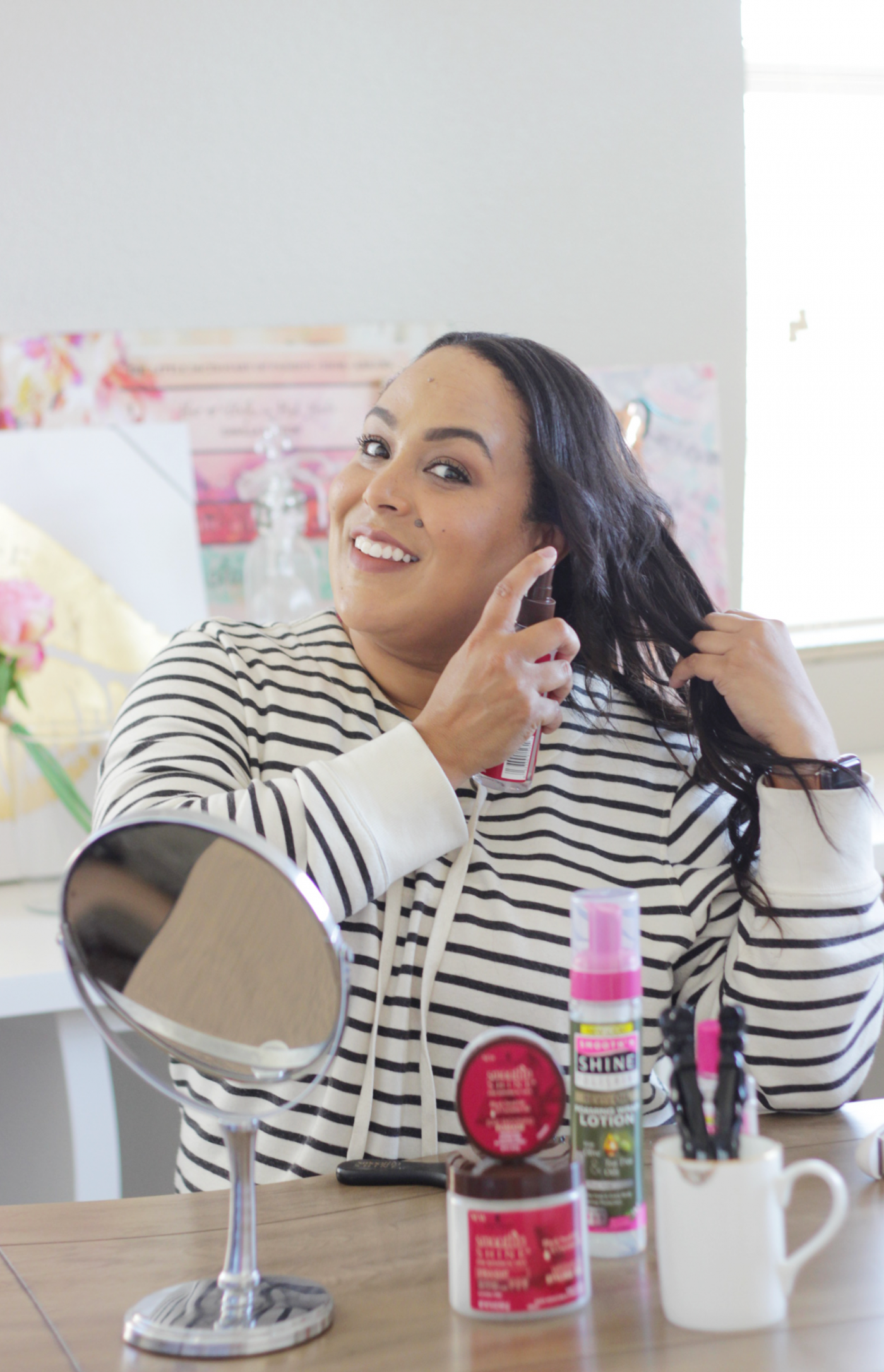 So if you guys are anything like me you are probably totally one of those people who straighten their hair or even curl their hair everyday. Most people often wonder WHY is there a need to use a straightening  product when you are straightening your hair. Well I for one am not one to love being on the frizz bus- so for me I use a straightening product for the smoothing effect. I mean let's be honest- no one has time for a frizzy mess or static electric hair, right?  The bad thing about using heat on your hair daily is that it can cause damage.  Thankfully the road to a perfect hair day doesn't have to be a frizzy, damaged mess thanks to the awesome Smooth N' Shine products.  Not only do they protect your hair against things like breakage (HUGE HELP), they also help protect against heat as well with their all natural ingredients (black seed oil, camellia oil, shea butter and coconut oil) and the best part- the products do NOT contain sulfates.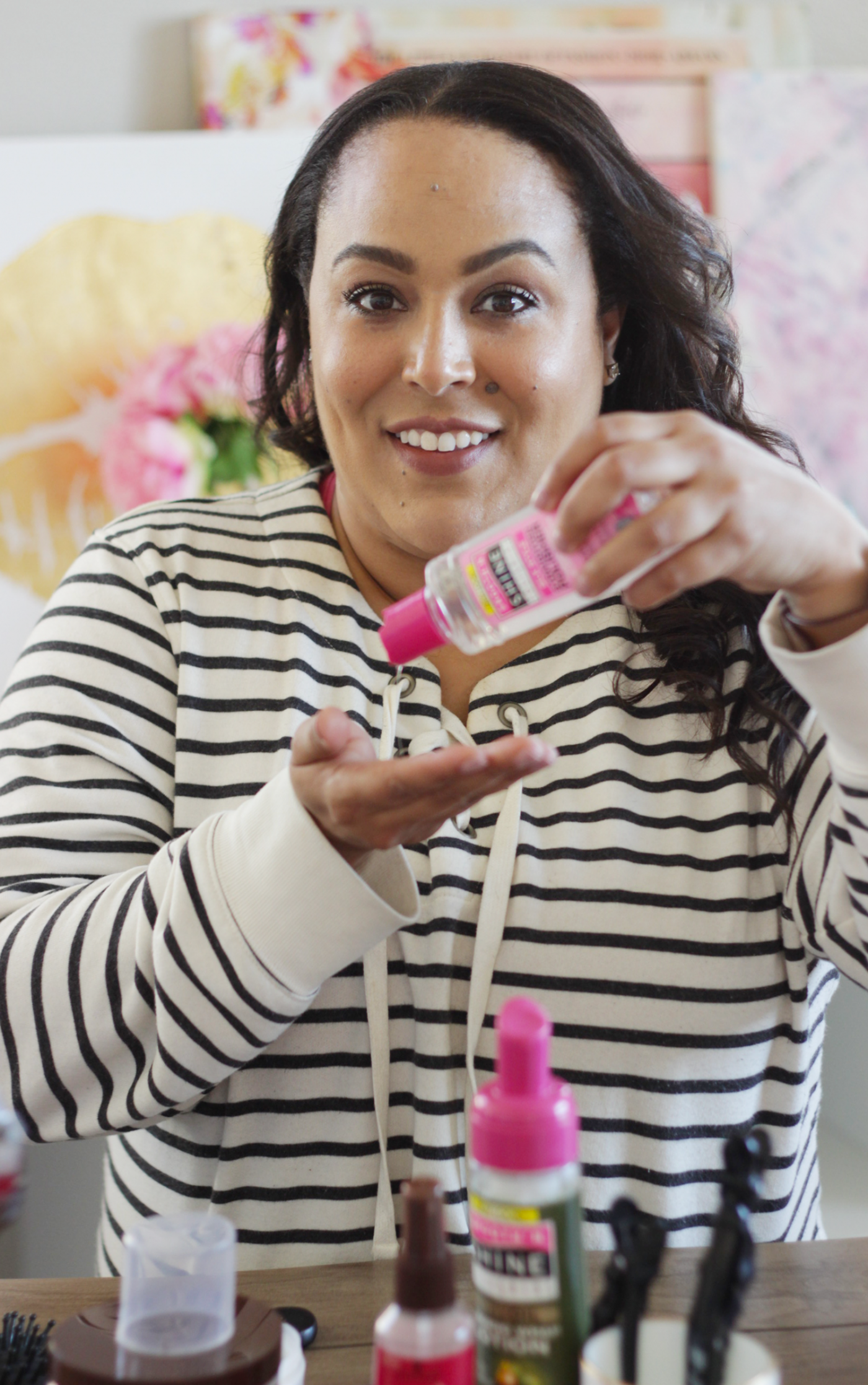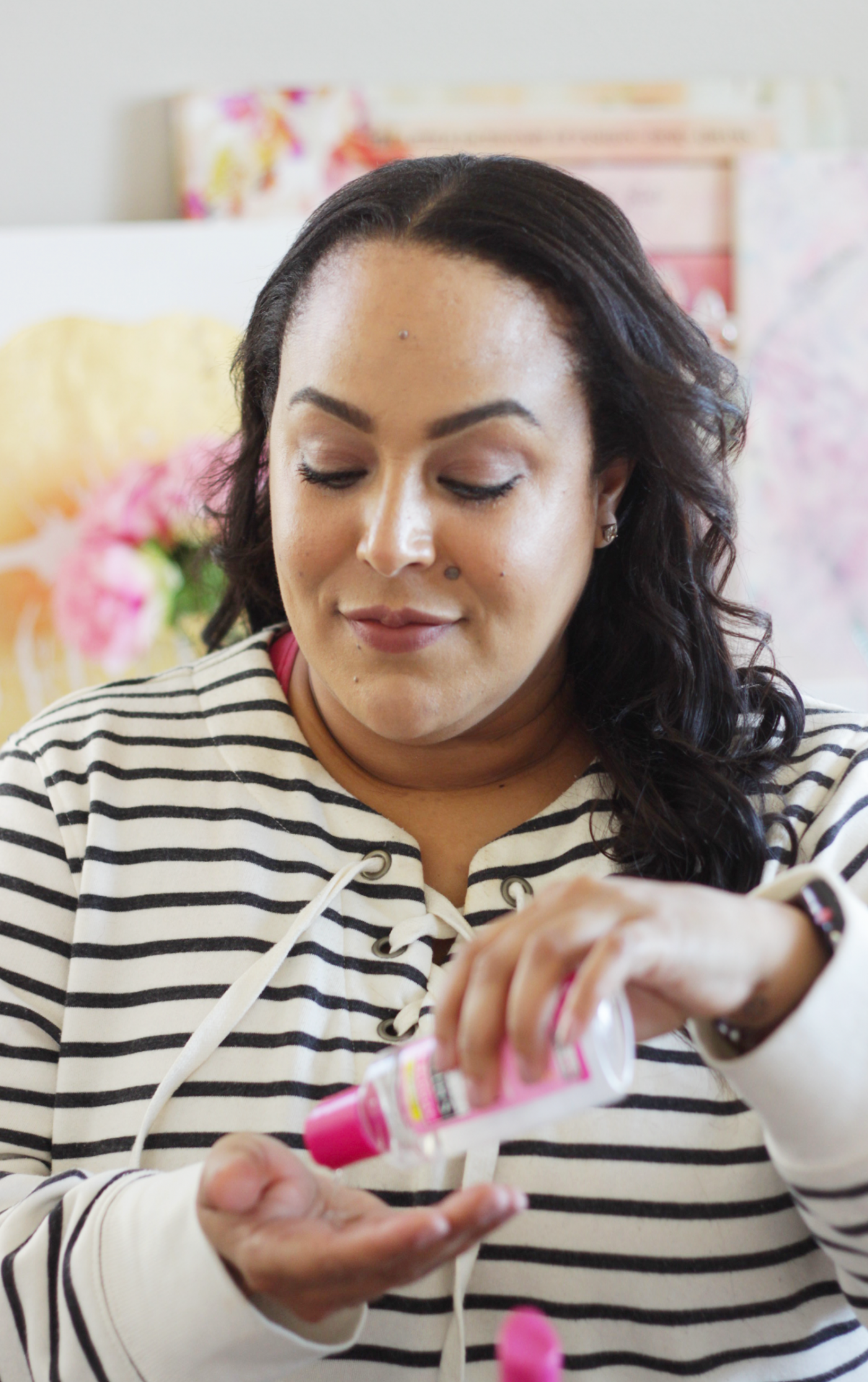 The products I have been trying are part of the new brand and improved product formula- Smooth 'N Shine New Straight line that have been helping me maintain my style, fight frizz and have the perfect hair day: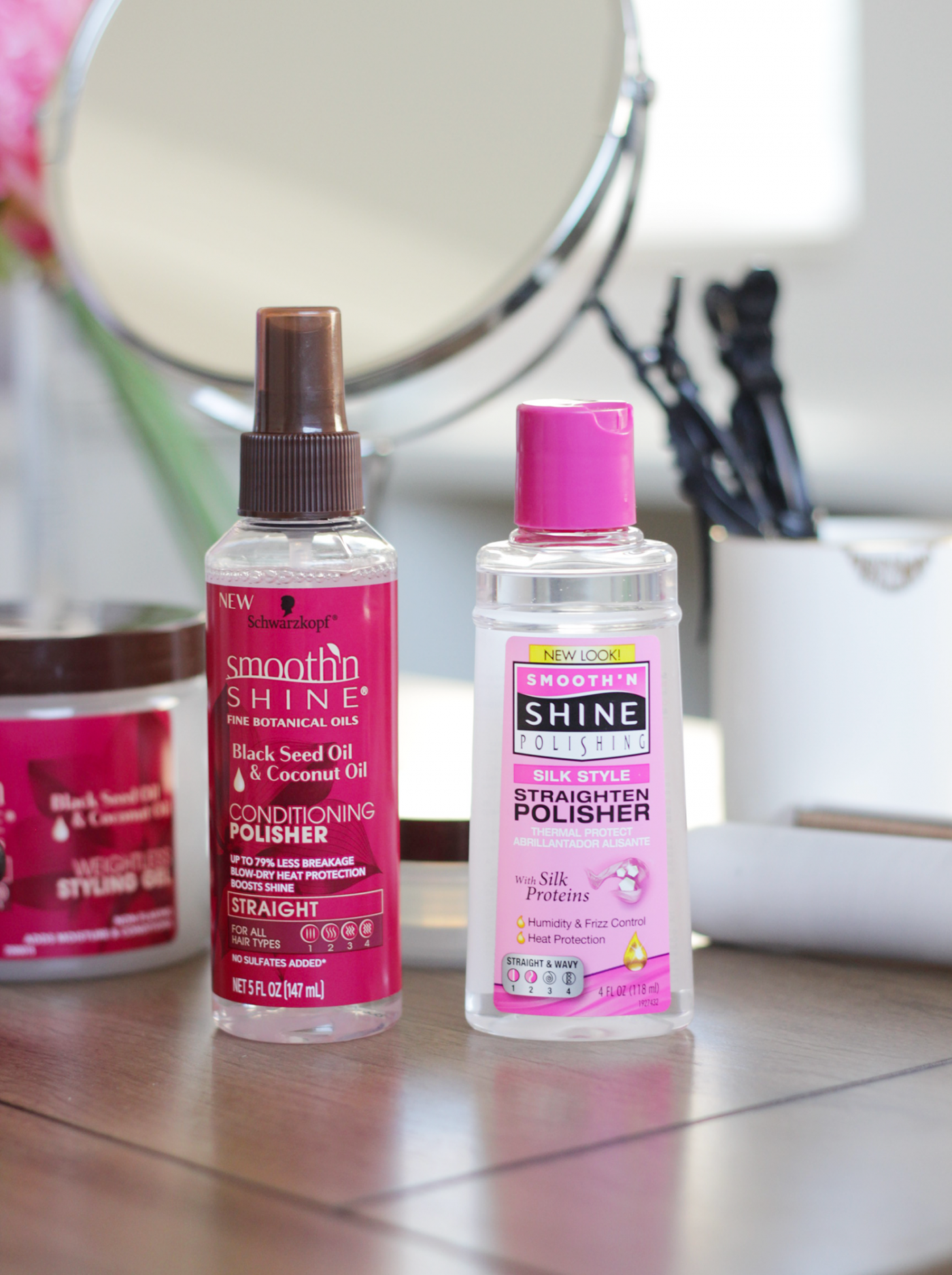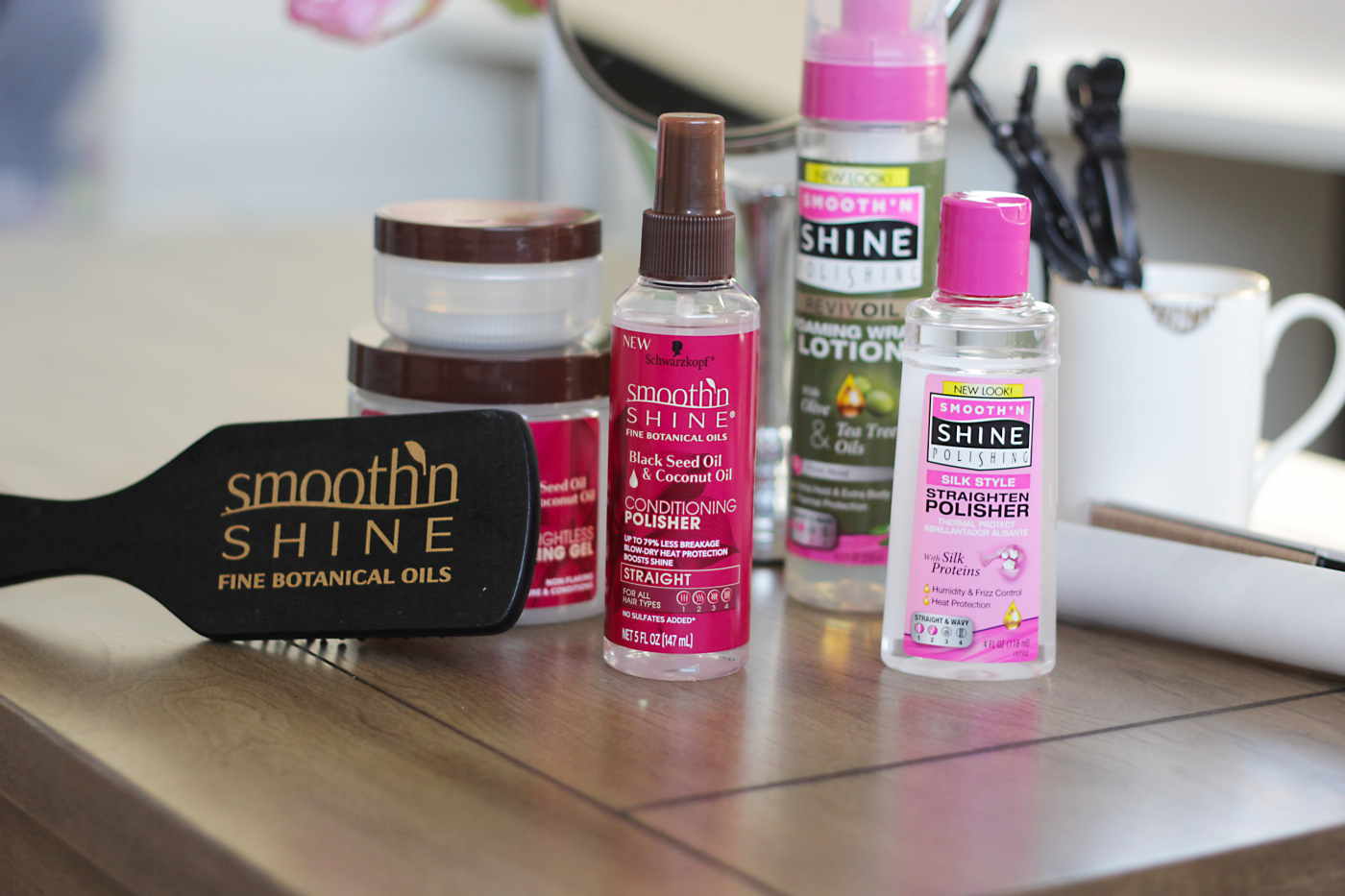 I have also been loving a few of their older products ( Smooth 'N Shine Straighten Polish and the Smooth 'N Shine Foaming Wrap Lotion)  you can see these items in the OLD packaging  (pictured above) so don't be alarmed if you don't see the new and improved line with its pretty new packaging – it's coming in 2018! The new formulas (all using natural ingredients of course) are designed to make your experience so much easier to identify because now they have a very cohesive and easy to find look. For instance straight line is a fuschia/dark pink with brown lids and the curly line formulated to help with wavy, curly, and coiled hair  is brown/tan with rich, dark brown lids.  
Smooth 'N Shine is teaching us all to love our hair every day in every way. I have to admit my hair is feeling so much healthier, frizz-free and polished. I am eve eyeballing a few products from the curly line so I can add some oomph, volume and bounce. To sum it all up- Smooth 'N Shine is changing lives and giving us the perfect hair day, every day.  So ladies, I have to ask- what are your hair woes?  How are you getting your perfect hair day today?
PIN FOR LATER: