Anyone else lately feeling like their skin is in a bit of an SOS case? Lately things (thanks to the full moon last week) have been going a bit haywire- as a result, the balance of looking refreshed, renewed and ready to tackle the world has become an ongoing battle, until now…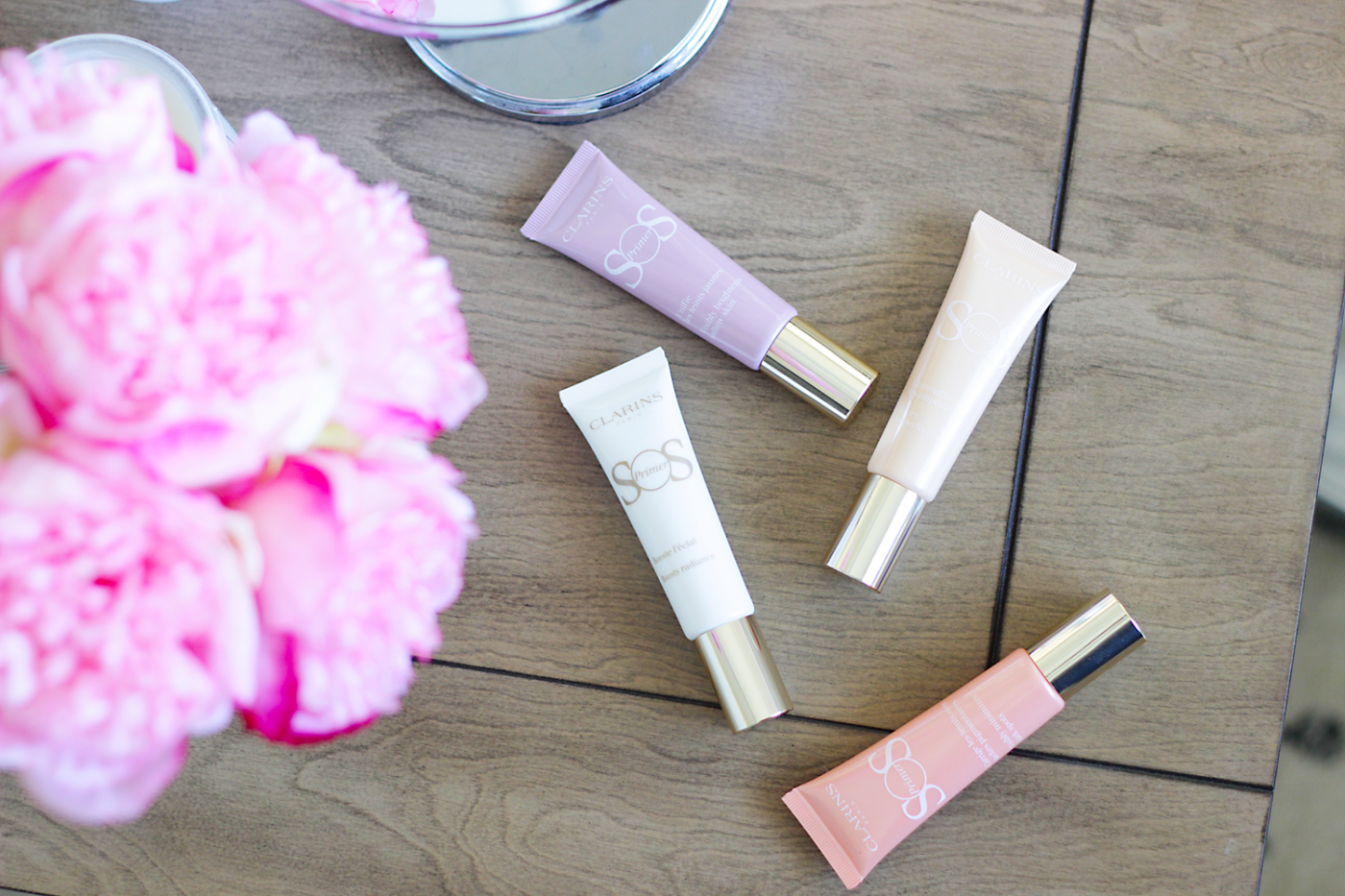 Today's post has been sponsored by Clarins. As always all thoughts and opinions are my own.
Most of you know when it comes to wearing makeup, for me less is more. I mean let's be honest- no one has time for a full face of makeup 24/7. Hot weather usually is code for – MAJOR need of a primer!  I know what you are probably thinking- a primer, really? Absolutely a primer! You see, primers are a GREAT way to actually help with your makeup. Recently one of my all time favorite skincare brands Clarins came out with a line of SOS Primers, and I have to admit I am hooked. Here is why….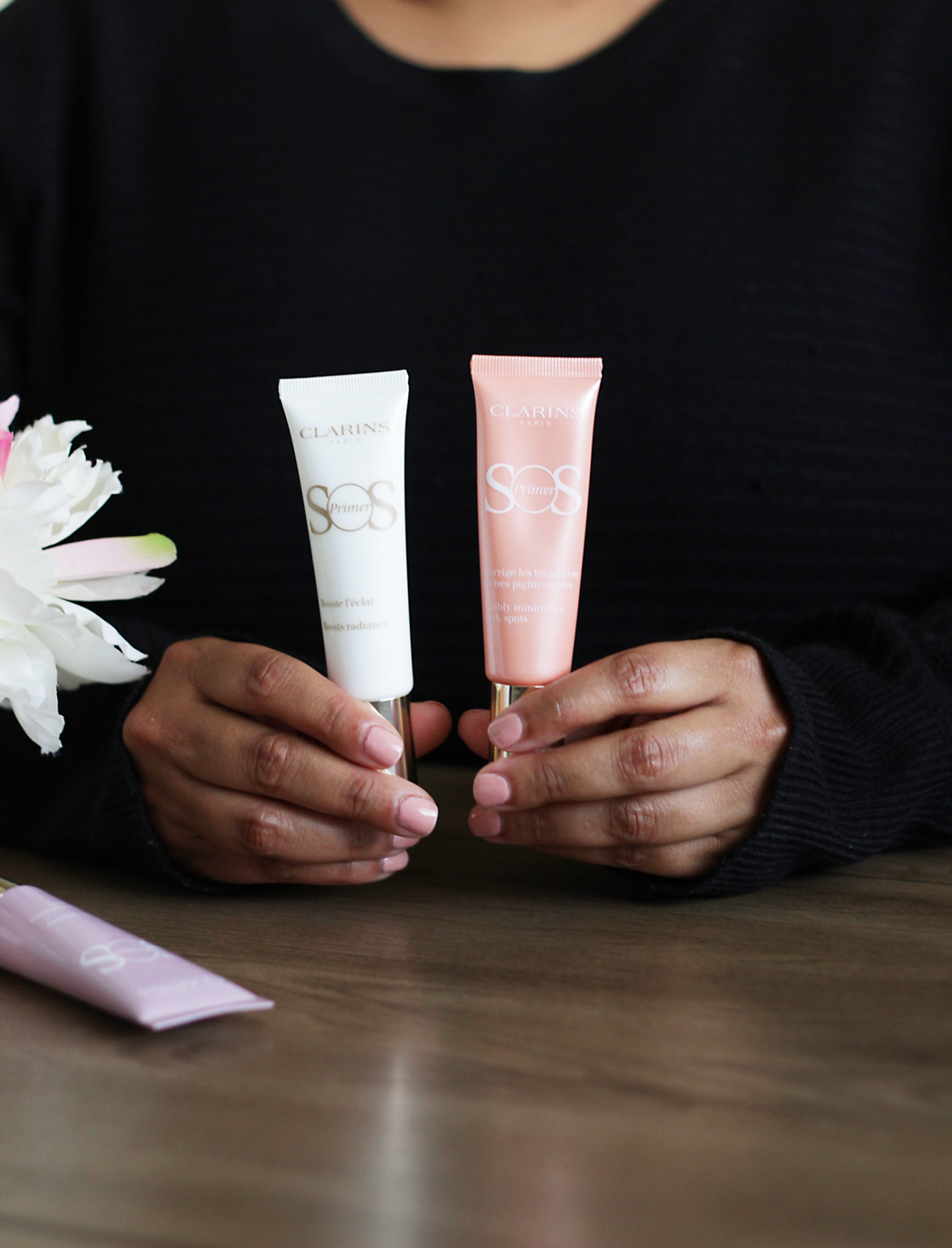 Makeup primers are nothing new in the space. I mean they have been around for quite some time now and they can help tackle all the things ranging from keeping your makeup in place to giving the skin a luminous glow. However, the Clarins SOS Primers are seriously AMAZINGNESS in a tube. Not only do they help tackle and target specific issues of the skin, they also give the skin some major oomph in hydration for up to 24 hours. Amazing, right?  I love that the Clarins SOS Primers not only hydrate the skin but they also help balance uneven skin tone and texture, as well as protect the skin from environmental aggressors thanks to the Clarins anti-pollution complex. The best part? They are also super light weight and oil-free so they won't add any extra weight to the skin. I mean honestly, Clarins created the perfect primers that can be used for every single skin care concern you might have.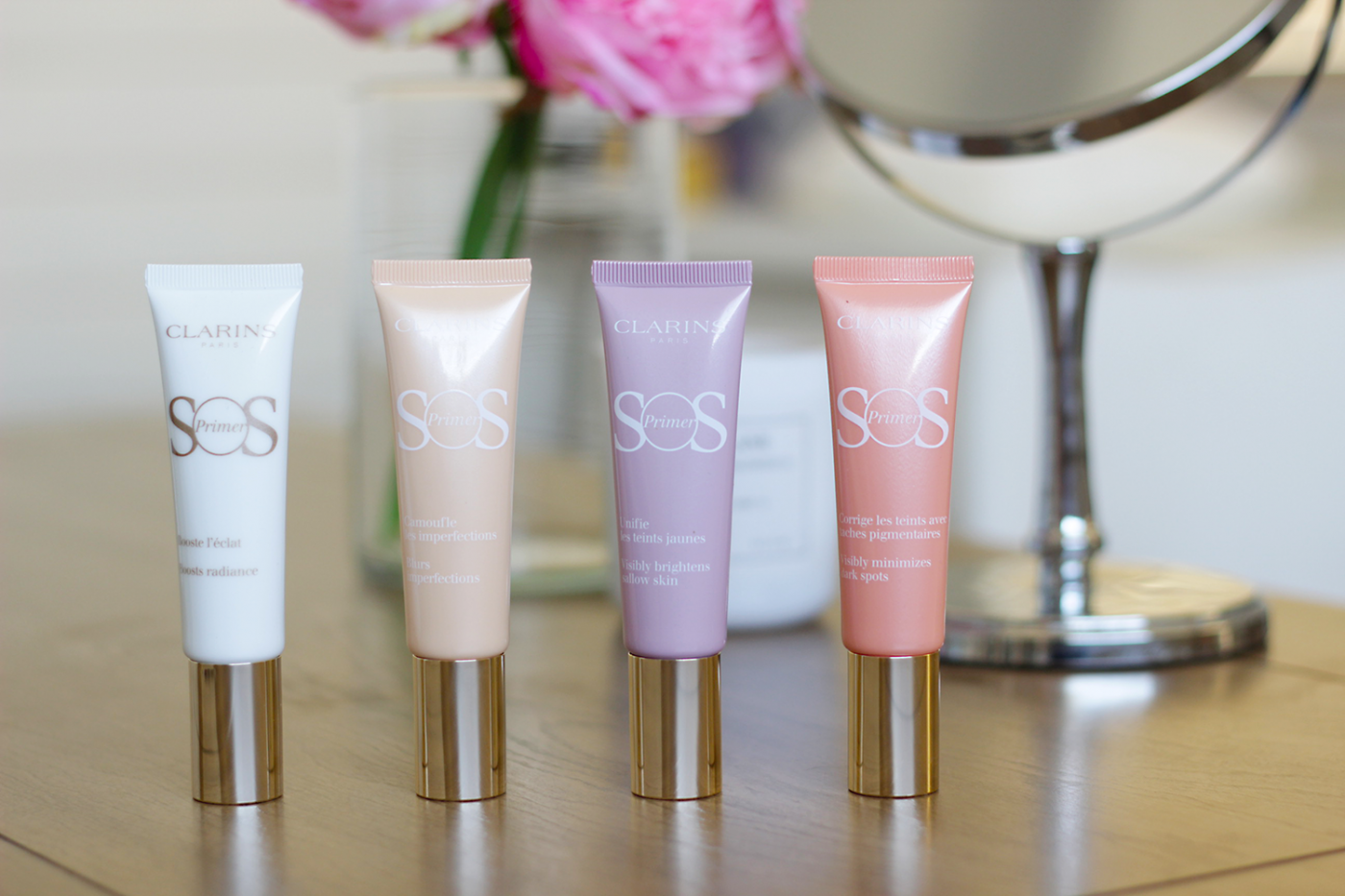 // WHAT ARE THE 6 NEW CLARINS SOS PRIMERS? //
The new Clarins SOS Primers come in 6 different primers to choose from, so you can use one on its own or mix and match all six to address multiple concerns.  They can be used alone as a makeup base over your primer used alone, or mixed with your foundation. They can also be used as a target corrector applied to the skin and topped with a bit of foundation for a easy, flawless look. Or you can use all the primers together to mix and match the concern areas.  For example, if you have dark spots on your cheeks, you can use 03 Coral there, and if you have a lot of redness on your nose, use 04 Green there, is your skin feeling overall dull add a bit of 05 Lavender- seriously your guys the possibilities are endless and SUPER easy to become obsessed with!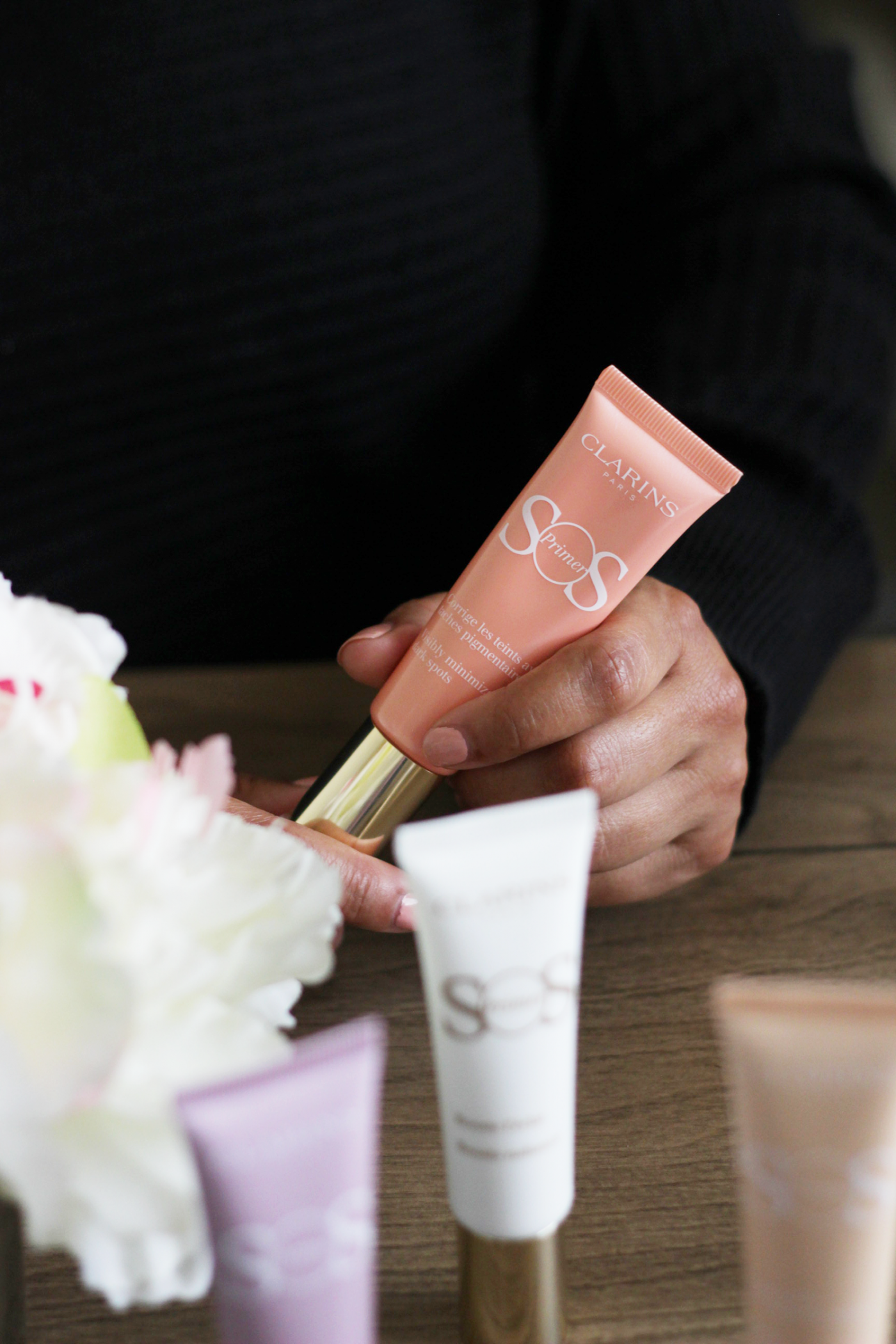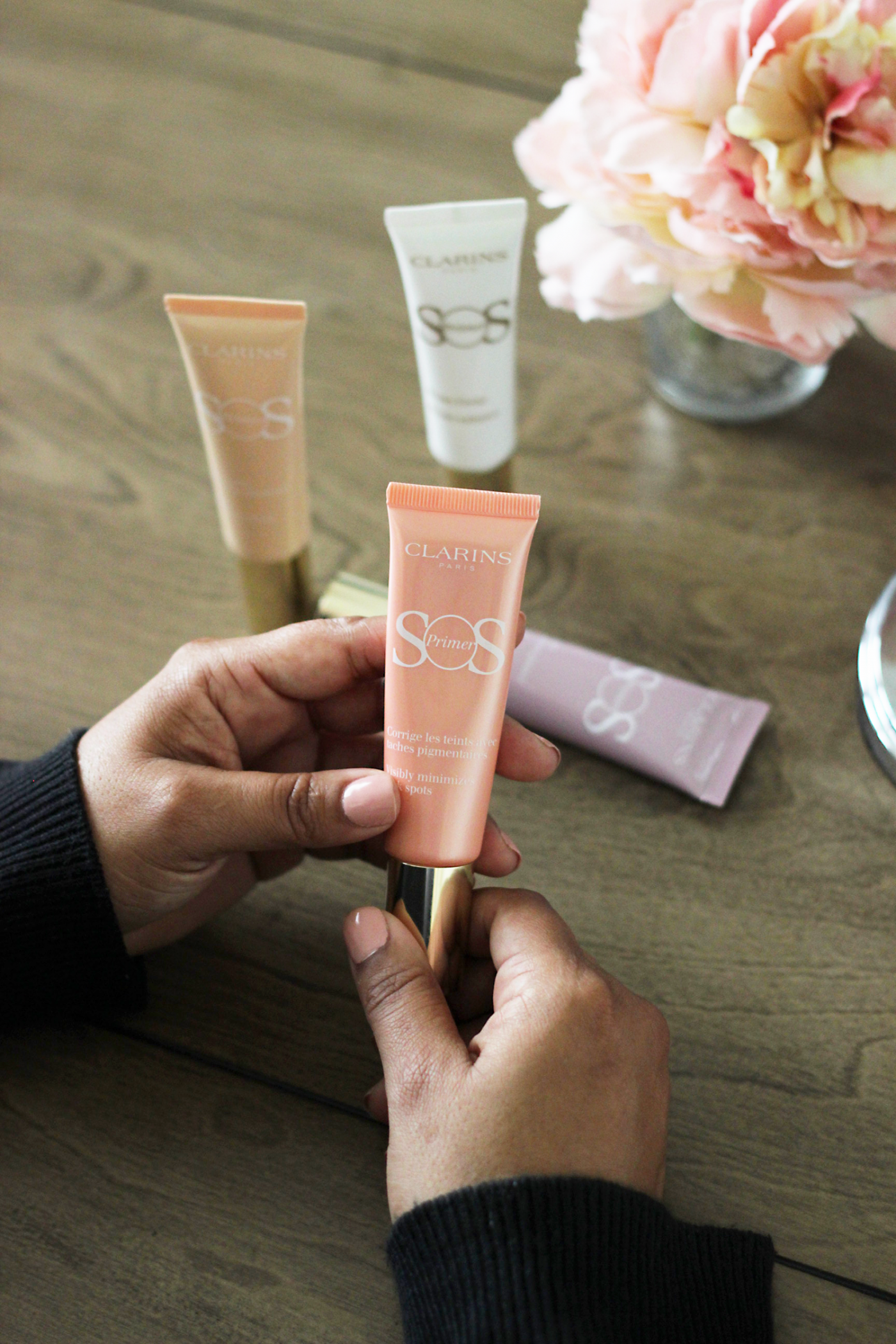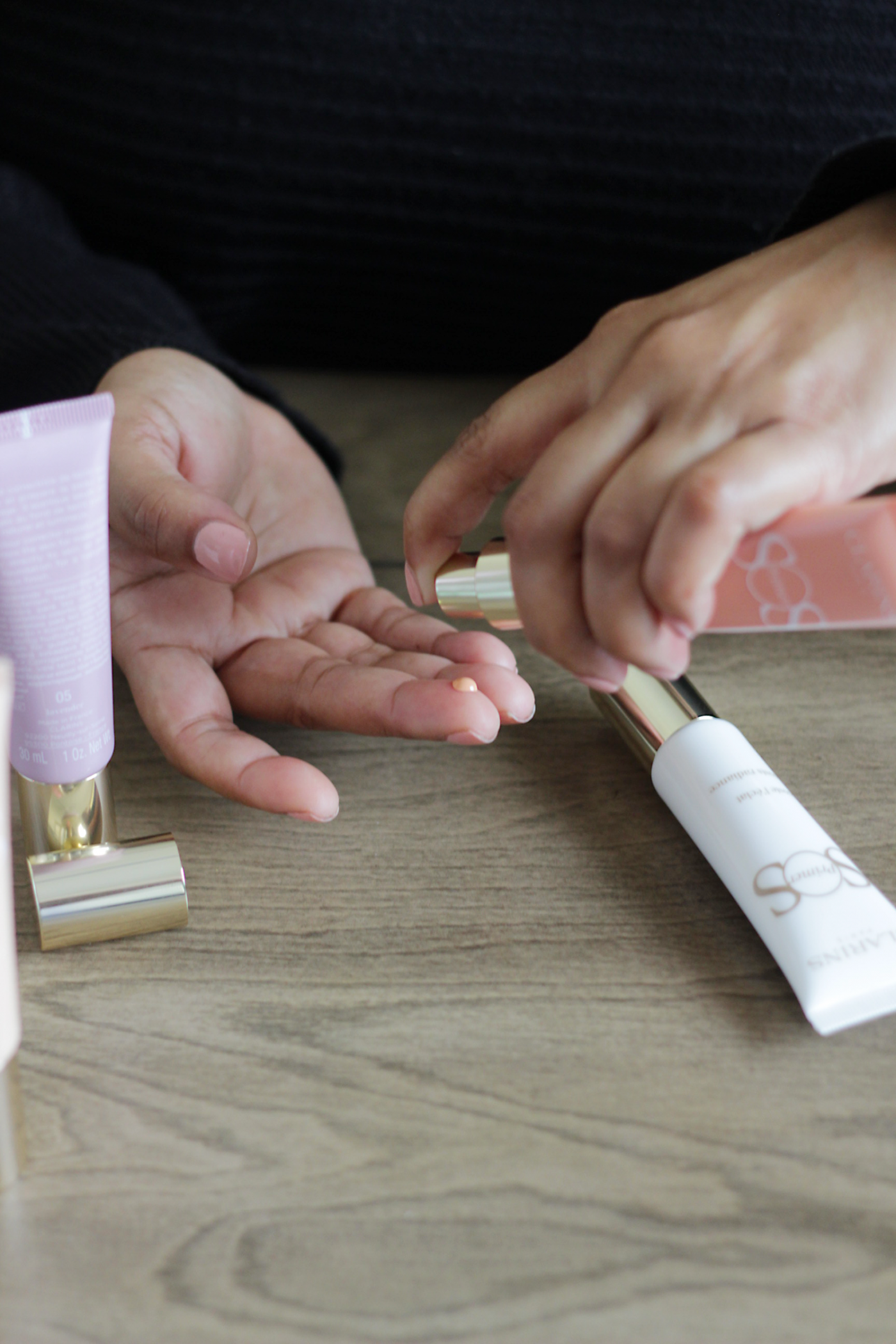 Curious what color you need? The Clarins SOS Primers shades are:
SOS Primer in 00 Universal Light–  perfect for adding a bit of radiance back into the skin. This glowy white formula gives you an instant lift and brightening effect leaving you with luminous, glowing skin.
SOS Primer in 01 Rose- perfect for helping restore a bit of freshness to the skin. This pink pigmented formula gives your skin a refreshed look. It's perfect for fatigued skin in need of a healthy glow.
SOS Primer in 02 Peach- perfect for those that are combating imperfections. This primer is a apricot shaded formula that helps counteract the violet tones all while helping combat scarring and pigmentation and smoothing out any irregular texture. This one is perfect for helping even out an uneven skin tone.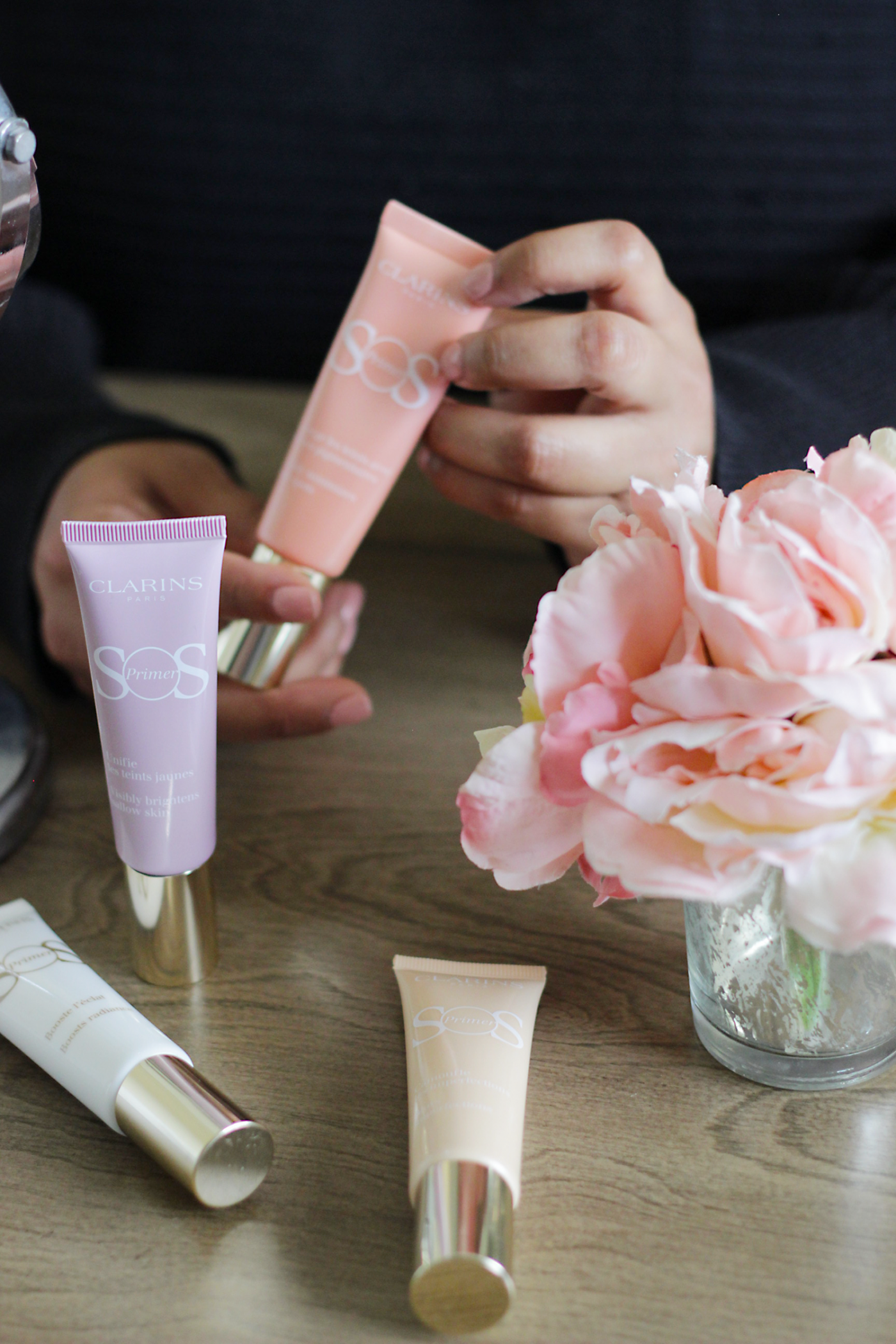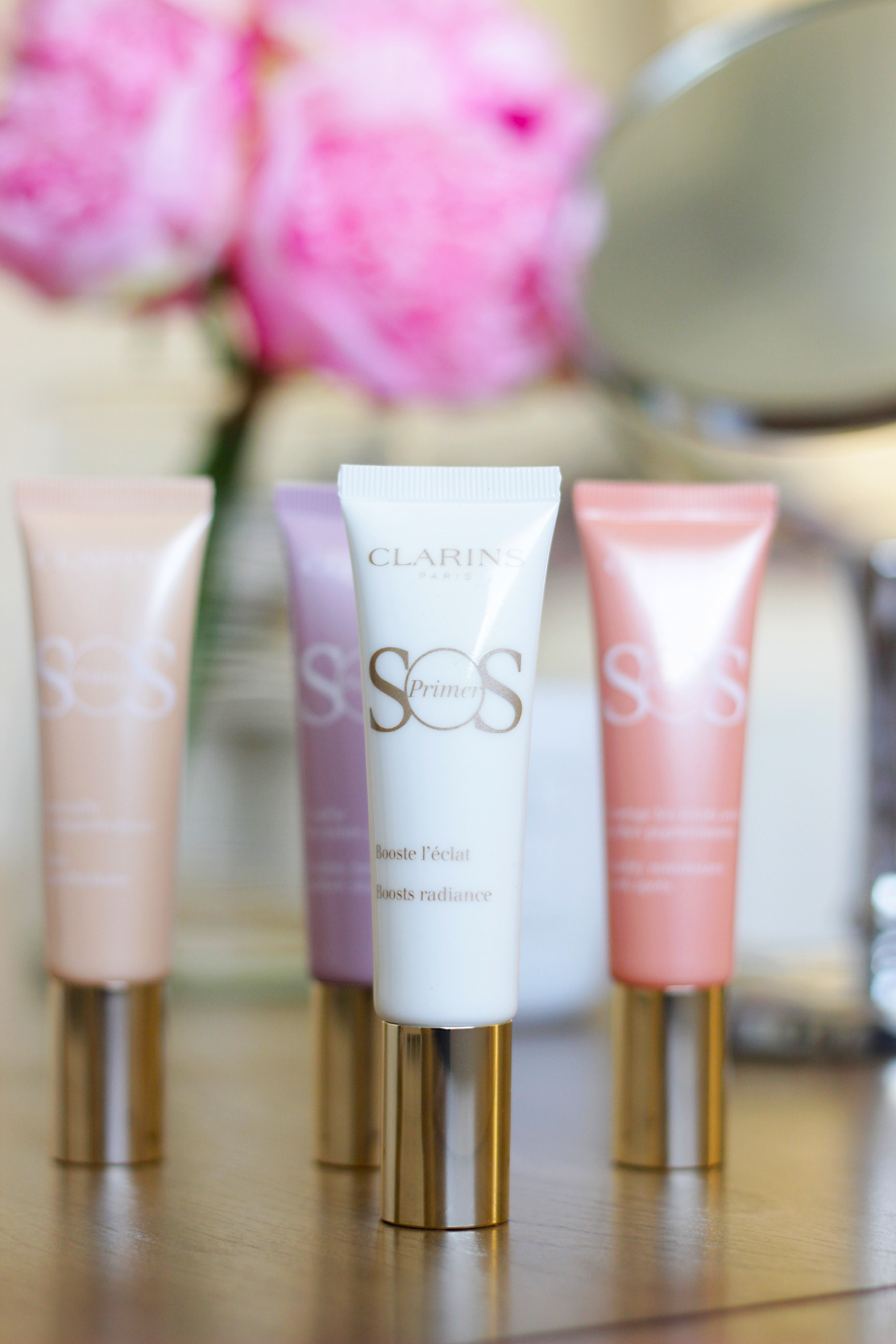 SOS Primer in 03 Coral- perfect for those who are dealing with dark spots. This one might be my absolute favorite as it helps balance both light and dark tones of the skin with its dark peach color.  Perfect for anyone looking to even out their skin tone and visibly reduce dark spots.
SOS Primer in 04 Green- perfect for those who are suffering from any redness in the skin. This green hued primer is perfect for anyone who suffers from rosacea, redness or any blemishes or broken capillaries in the skin. Perfect for those looking to balance out the redness and soothe any irritation in the skin.
SOS Primer in 05 Lavender- perfect for those who needs a bit off oomph added back to the skin. This lavender hued primer helps visibly brighten and lift away the dull skin. This primer helps neutralize sallowness in the skin and give the skin a bit of an refreshed look. I love this primer especially on days when my skin is looking dull and tired. This primer helps give a much needed oomph.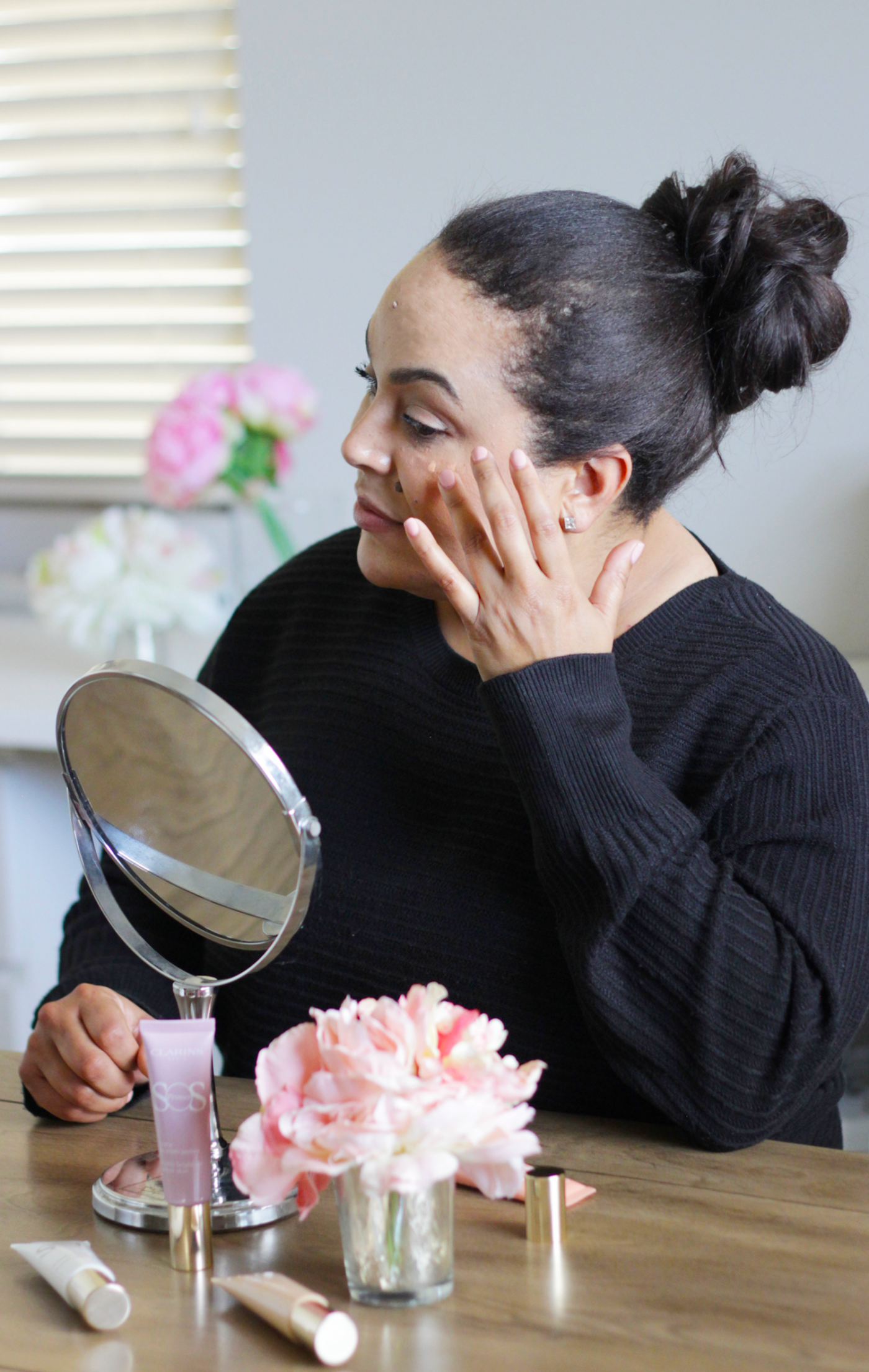 All and all I am OBSESSED with the new Clarins SOS Primers. Not only are they perfect for all skin tones and skin types they are helping me achieve gorgeous, glowing skin each and every day. Great skin is just a primer a way!
Have you tried any of the Clarins SOS Primers? Let me know your thoughts in the comments below…
READ NOW, SAVE FOR LATER: