Summertime calls for a pop of color and I am OFFICIALLY changing it up with the perfect summer lip. See why this sassy loving lip stain and sweet comforting lip oil are making their ways into my daily staples. However, the real question will remain- are you #TeamSweet or #TeamSassy?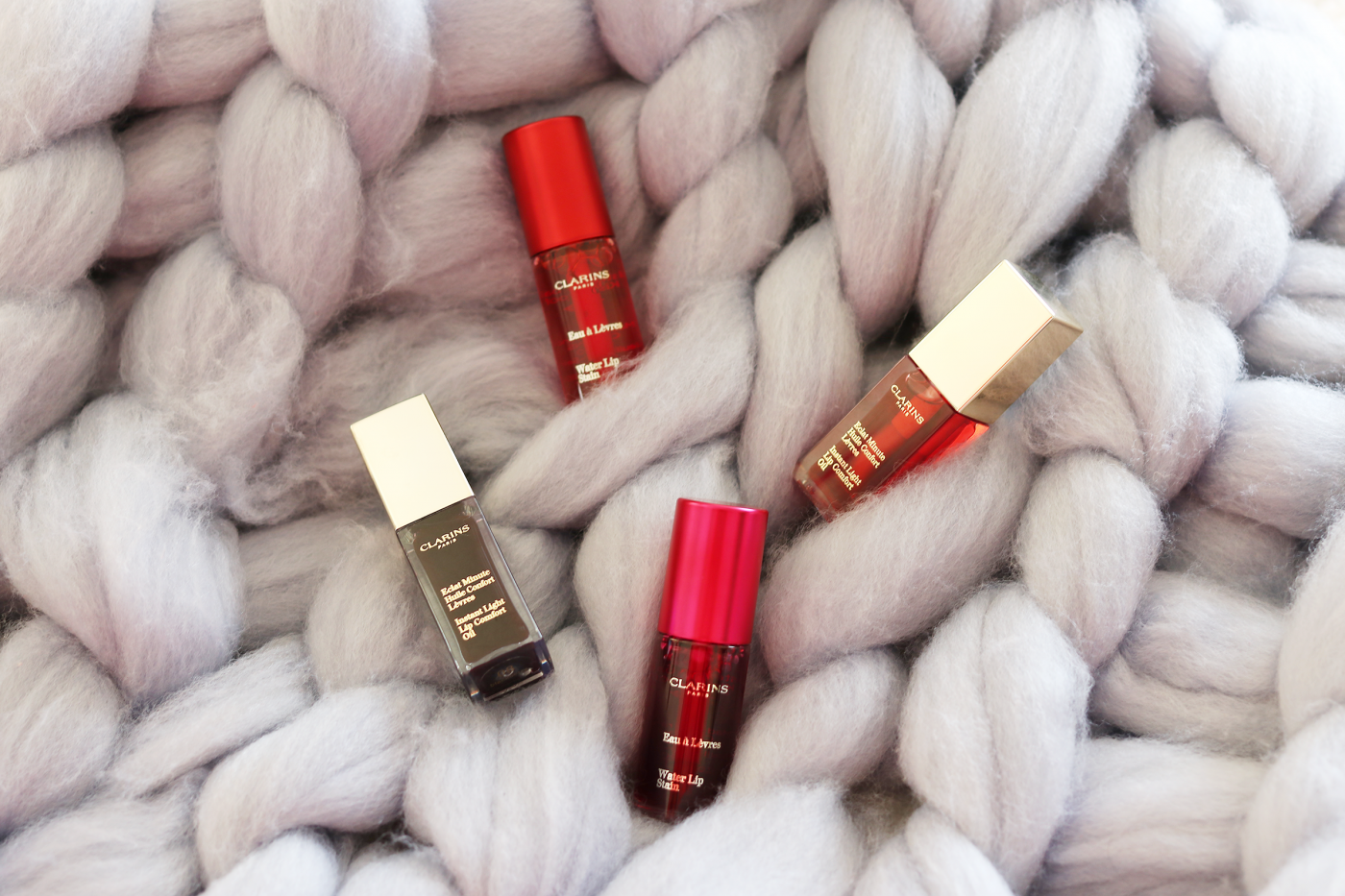 Today's post is sponsored by Clarins. As always all thoughts and opinions are my own. #TeamSweet #TeamSassy
When it comes to lips, let's keep it real LESS is ALWAYS more for me.  Over the last year I have only been wearing two things – a long lasting liquid lipstick  for that perfect long lasting matte look when I go out or a tinted lip balm for the no makeup days that I am just running errands or chilling at home. However, that has changed lately in a MAJOR way.  Today I am partnering up with Clarins to share with you a new kind of lip product that is making it easier to achieve the perfect summer lip all while making its way into my makeup bag permanently.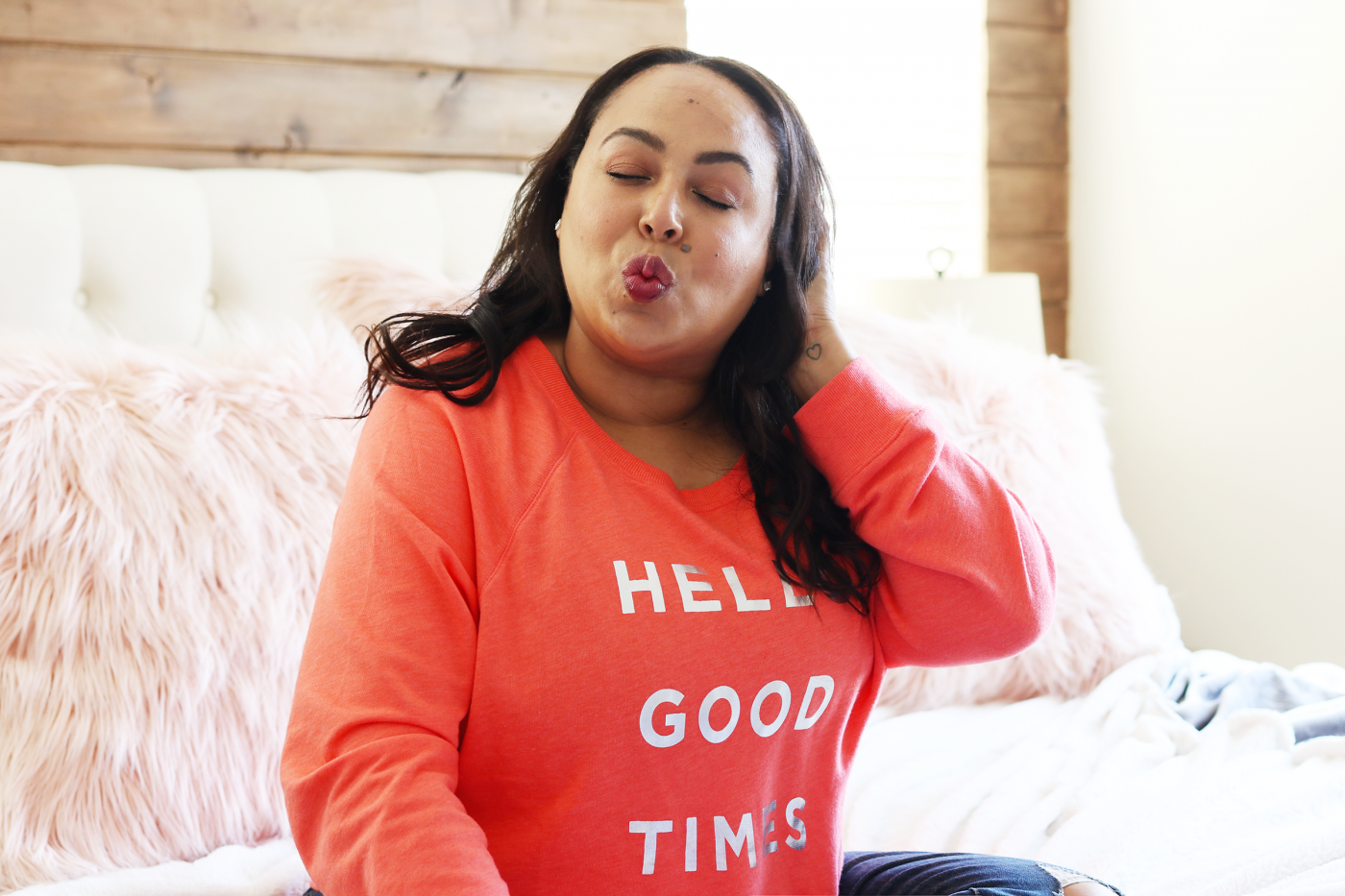 // ARE YOU #TEAMSWEET? //
Hydrating, nourishing, and soothing. Those are just a few of the ways to describe this dreamy Clarins Instant Light Lip Comfort Oil. Available in 8 beautiful shades, this dreamy lip oil is infused with 100% pure plant oils and enriched with Hazelnut and Organic Jojoba oils all to give your lips some massive hydration. These oils leave lips plump (yes I said plump) and give them the perfect subtle hint of color and perfect glossy finish. I have been using the lip comfort oil for well over a year now in various shades and I have to say I am OBSESSED with the Clarins Instant Light Lip Comfort Oil– seriously EVERY shade is amazing!  I recently got a chance to try the shades Red Berry and the shade Blackberry. Both shades give the lips the most subtle amount of color without looking overdone. I have especially been loving the blackberry shade- it is perfect to wear alone, on to of lipstick for a more intense oomph, or my newest favorite way – with the perfect sassy water lip stain. However you wear it, the Instant Light Lip Comfort Oil gives you a perfect summer lip filled with shine, hydration and a subtle pop of color.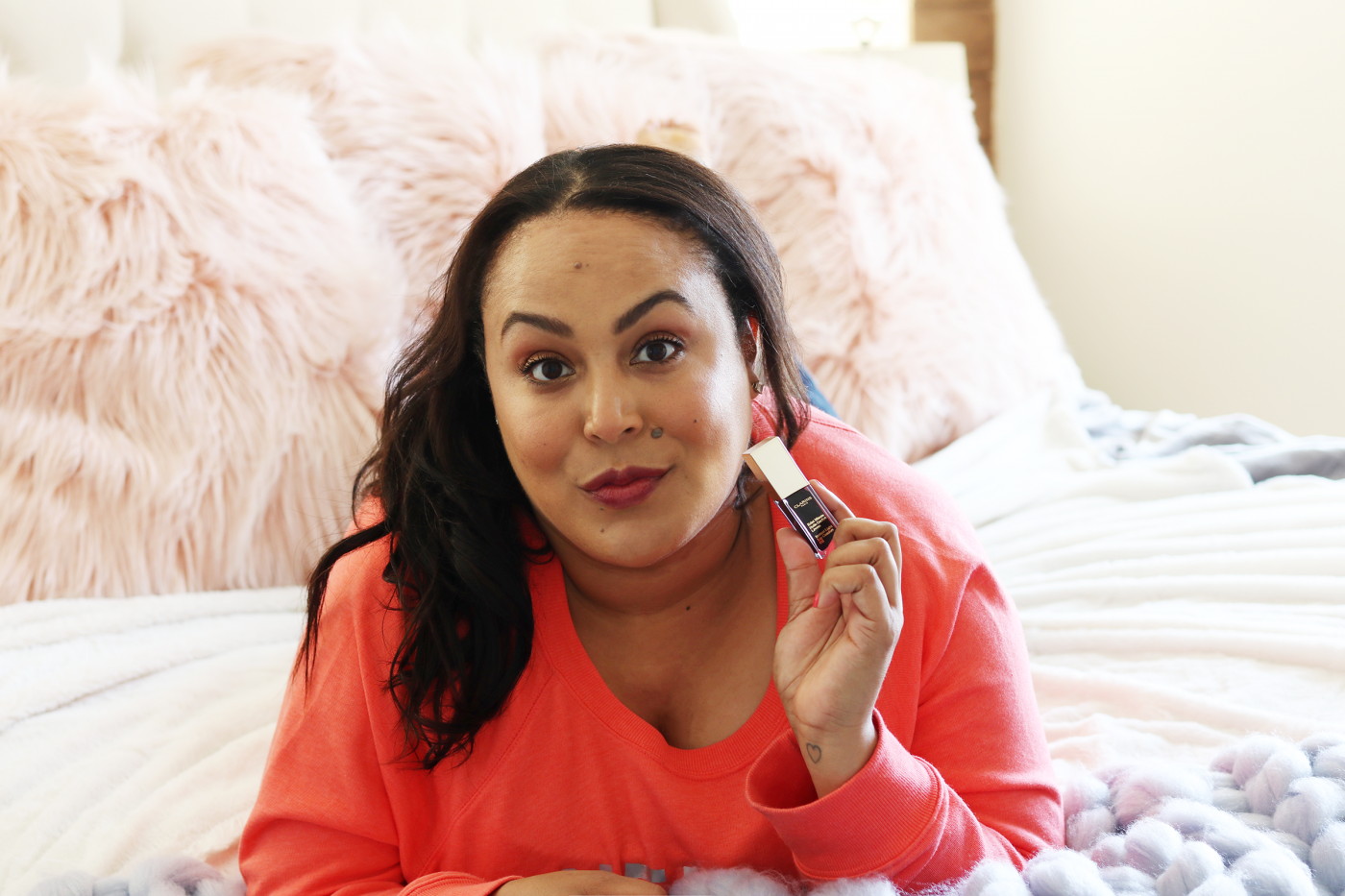 // OR ARE YOU #TEAMSASSY? //
Bold, daring, buildable and intense- you guessed it, those are just a few of the words I would use to describe the newest addition to the Clarins family- the Clarins Water Lip Stain. Now I have a slight confession- I have NEVER been a lip stain fan. Everytime I tried to be into lip stains, my lips have always felt a bit dried out, tight, and pretty much uncomfortable. Until now that is- enter the gorgeous Clarins Water Lip Stain.  With 4 gorgeous shades of buildable, barely-there lipcolor, the Clarins Water Lip Stain is a genius concoction of 77% water for a liquid-like texture that dries down to a gorgeous matte finish. It's also formulated with Aloe Vera, Organic Raspberry Water, and Clarins signature Anti-Pollution Complex. This Water Lip Stain moisturizes, softens and protects the lips from external aggressors. I have to admit I am pretty hooked with this little tube of wonderful. You can also wear it a few other ways:
Just the

Water Lip Stain

by itself, layering from minimum to maximum intensity to build color.

Underneath a lipstick like the Clarins Joli Rouge to give lipstick a more intense color pop

Or my favorite way UNDER the

Clarins Instant Light Comfort Lip Oil

– to give the lips a bit of extra color and some shine.
I have to admit as much as I didn't think I would be a Water Lip Stain fan, I am officially HOOKED! The pigment is amazing, and the lightweight feeling on your lips is phenomenal, therefore making it the perfect summer lip for those  that are looking for a bit more bold, intense, yet versatile lip color.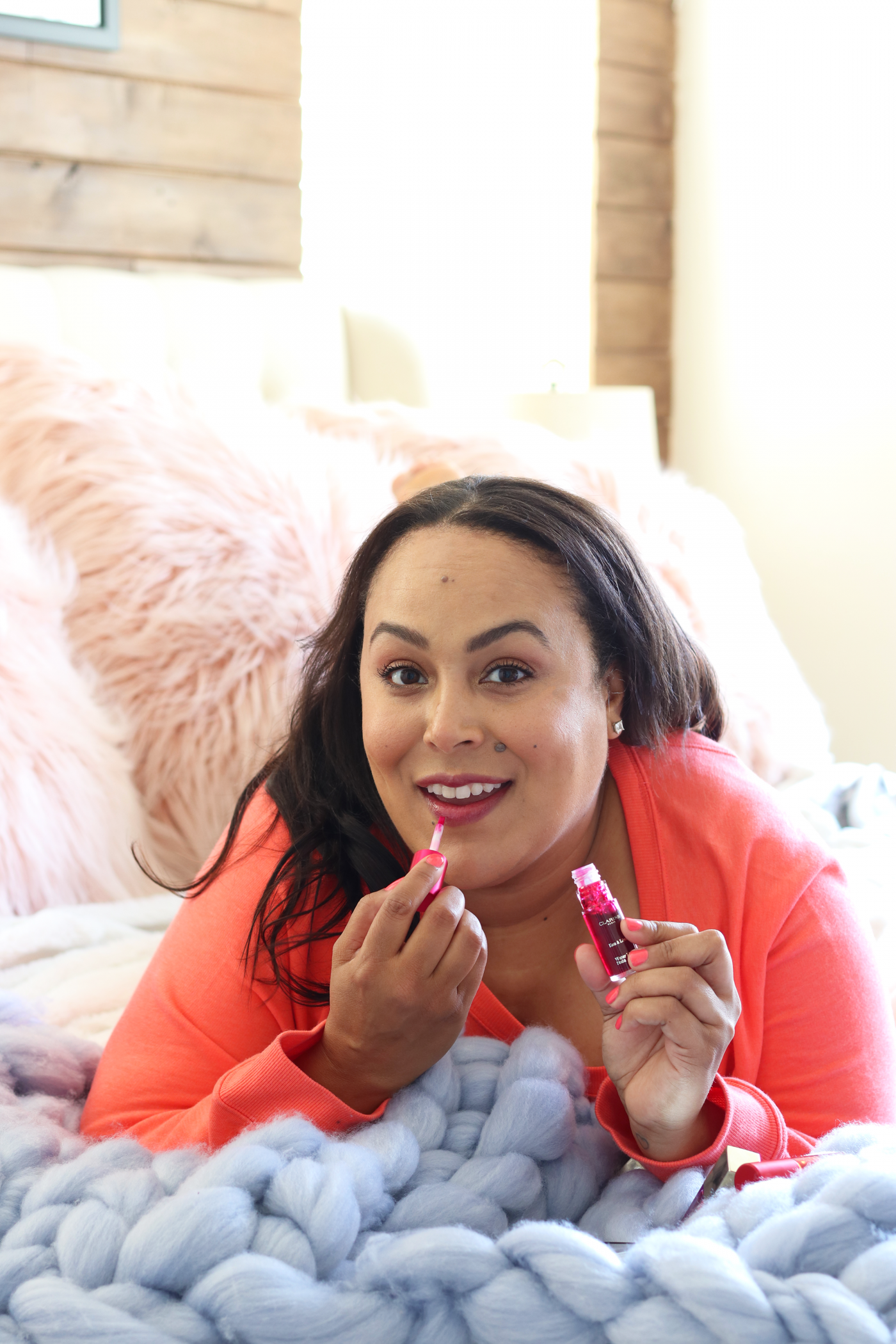 // DECISION TIME: AM I #TEAMSWEET OR #TEAMSASSY? //
Decisions, decisions… you guys this is SO much harder than I thought it would be. I am a ride or die lip oil fan, however- I have to go with #TeamSassy on this one for the win. I love that the Water Lip Stain is seriously such a versatile product. Lightweight on the lips yet packs an intense punch at the same time. I have both shades Red Water and Violet Water, I have been living in Violet Water since I got it- some days I wear it by itself and some days I pair it with the Blackberry Comfort Lip Oil, for a more glossy finish. I am telling you guys- this product is seriously a game changer and wins my vote for the perfect summer lip product. I seriously am so hooked!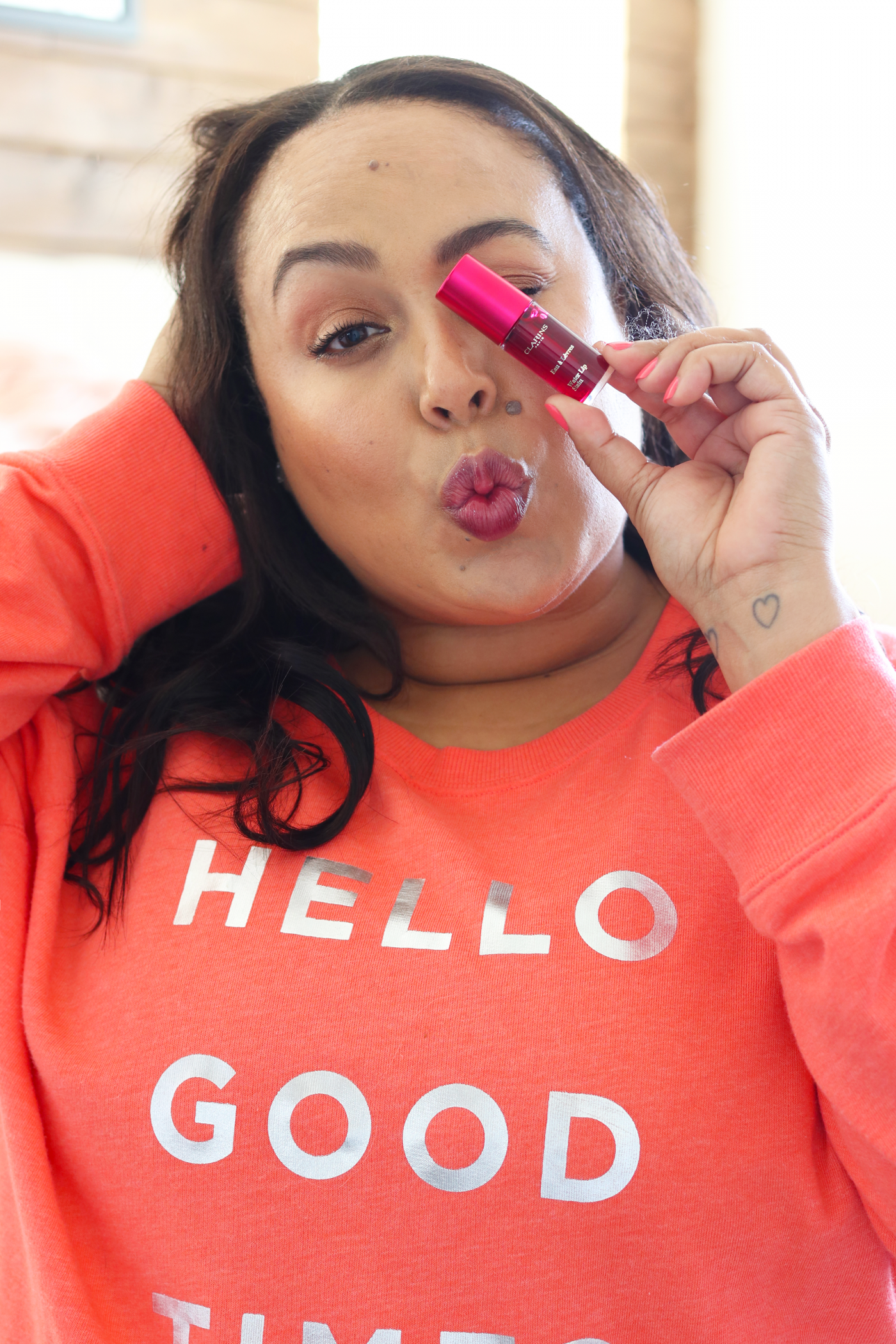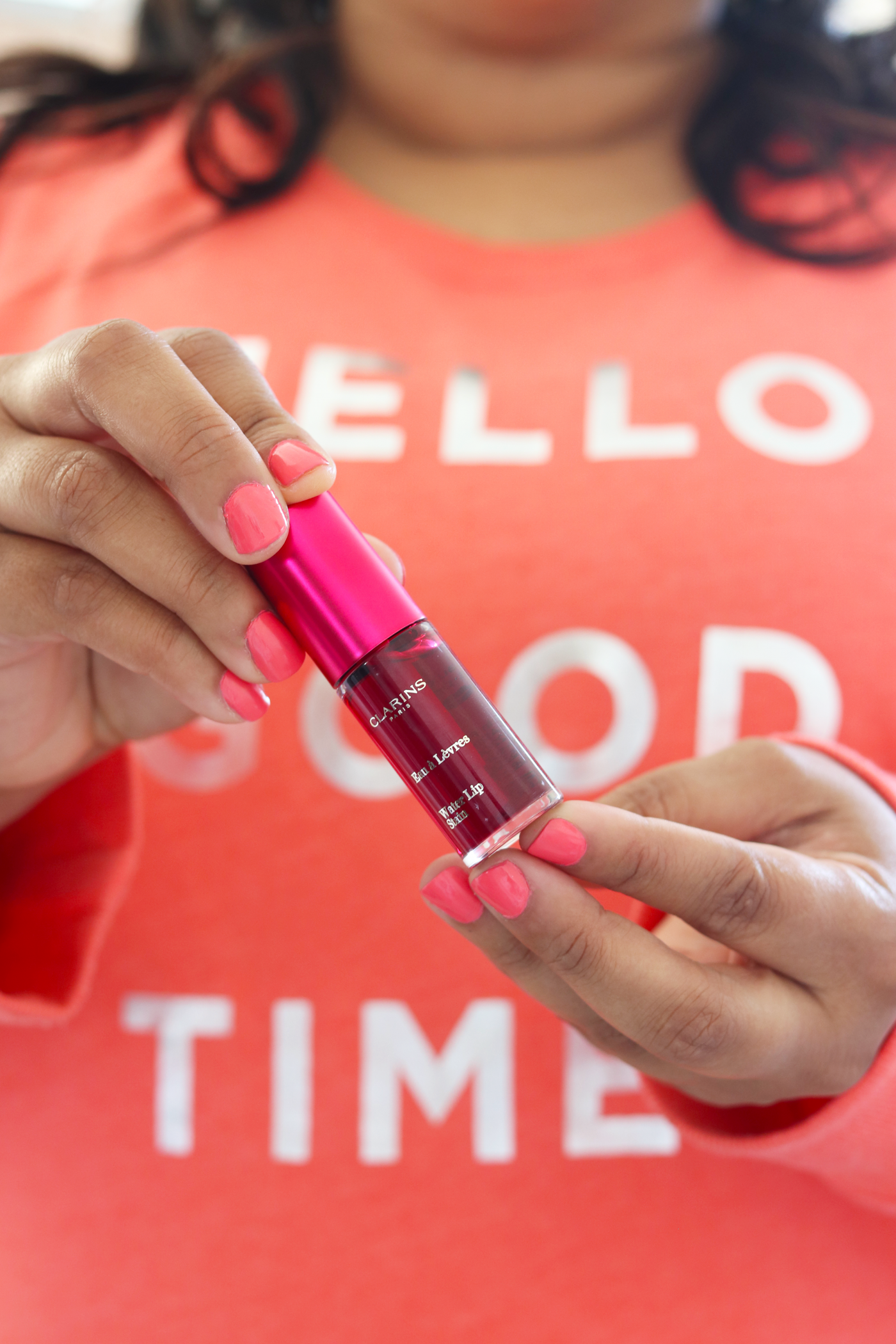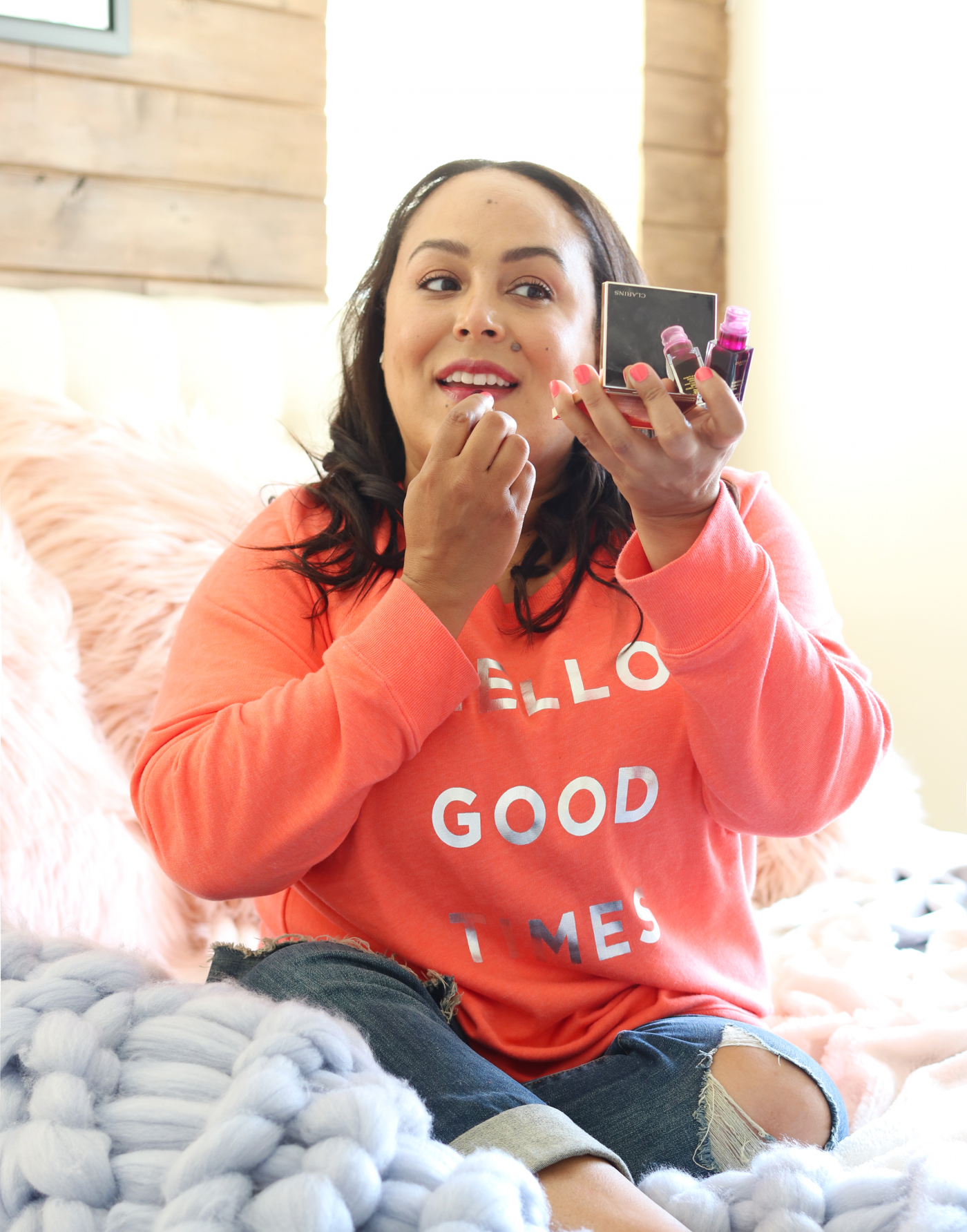 Whether you love a glossy balm like texture or a matte lightweight stain, Clarins has something to help you achieve the perfect summer lip this year! The harder part is figuring out if you are #TeamSweet or #TeamSassy. So let's break it down a bit to help you decide-  If you love a great lip balm, lip gloss, or a hydrating lipstick with a pop of shine- then  #TeamSweet is the team for you! If you are looking for a long-lasting, bold lip with a slightly matte like finish- then #TeamSassy is the team for you. Or you can do what I do and play on both teams! Sometimes a girl just has to be a bit of both- Sweet and Sassy!
So you guys- WHICH team are you? #TeamSweet or #TeamSassy? Let me know in the comments below…
READ NOW, SAVE FOR LATER: 

Clarins Clarins Instant Light Comfort Lip Oil Clarins Lip Water Stain