Today's post was sponsored by Silk'n.  All thoughts and opinions are my own.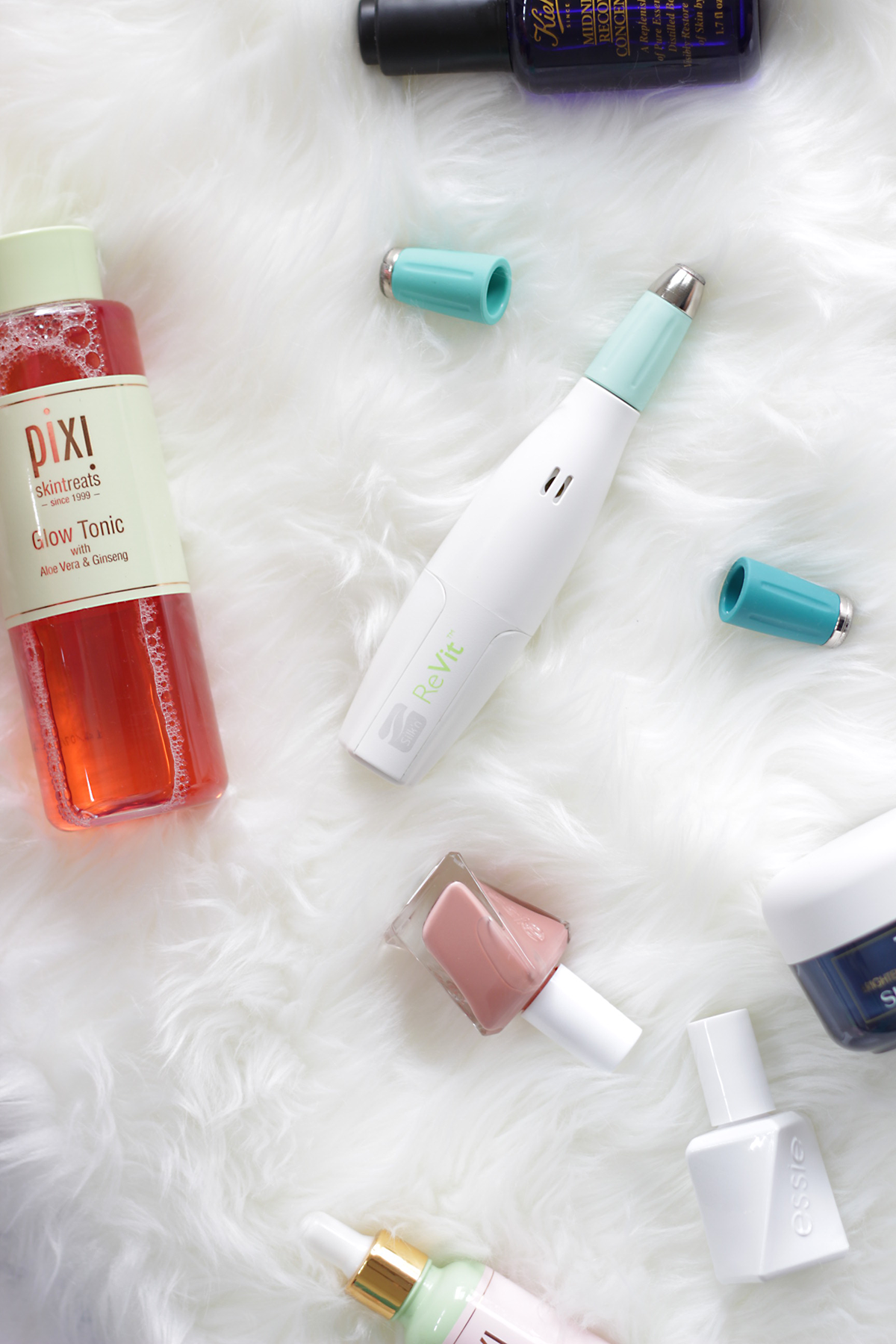 So as you all know I am always on that quest for finding the fountain of youth, I mean it does exist, right? Each year that I tend to get older, the more important having great looking skin seems to something I strive harder and harder for. You know those pesky fine lines, slight crows feet and of course the ultra dreaded scars/hyperpigmentation I have from picking-  I know it's so bad, and I promise you all I am consciously making an effort to stop.  I mean growing up I had flawless, gorgeous skin with maybe the random occasional breakout during finals week or the lovely time of the month. However it seems like once I ventured into my late 20's, early 30's- my skin decided to take on a mind of its own.  While I don't suffer per se from "acne" I do suffer from cystic breakouts that only I of course would attempt homestyle surgery to pop those suckers to be left with hyperpigmentation and scarring from them.  So imagine when I was given the chance to change my skincare regimen up a bit and add a side of microdermabrasion into the mix. Seriously, no joke- I was jumping with excitement. Fast forward two weeks ago, when the postman dropped off the Silk'n ReVit At Home Microdermabrasion System, my skin hasn't been the same, and here is why…
WHAT IS MICRODERMABRASION?
First things first, let's chat for a moment about WHAT exactly Microdermabrasion is. The easiest way to explain microdermabrasion is that it is a process that removes and exfoliates the outer layer of skin, helping your skin create new skin cells all while stimulating the skin to boost blood circulation and revitalize collagen production.  Basically you guys microdermabrasion is perfect for all skin types and concerns. If you are like me and suffer from hyperpigmentation, scarring, fine line and wrinkles, even stretch marks- then microdermabrasion will become your new BFF! The thing I love most about the Silk'n ReVit Microderm System is that is combines both microdermabrasion exfoliation and vacuum stimulation together to help you on your journey to healthier skin.  And the best part of it all, is that you can do it in the privacy of your own home.

WHAT IS THE SILK'N REVIT MICRODERM SYSTEM EXACTLY?
The Silk'n ReVit Microderm System  is a at-home microdermabrasion device that contains diamond micro-dermabrasion technology that combines gentle exfoliation with vacuum stimulation to help reveal younger, fresher looking skin. The ReVit Microderm System comes with three different tips (Precision, Fine, and Coarse) all topped with its unique diamond exfoliation. There are also two different speeds ( I am a fan of speed 2) so you can adjust the machine to your comfort level as you move the Silk'n ReVit across your skin, the tips help break down and remove the rough, dead skin cells. Afterwards you remove the tip and you can see the dead skin that was removed from your skin. I literally couldn't believe how many dead skin cells I had- eeeekkkk! This process will eventually help fade age spots, acne scars and other skin imperfections.  I was expecting for the Silk'n ReVit to hurt a little bit, so I was shocked it didn't hurt at all!
SO HOW DOES THE SILK'N REVIT WORK?
Start with a freshly cleansed face

Turn on the Silk'n ReVit

Select the treatment tip you want to use (Precision, Fine, or Coarse)

Turn on the device and select your speed (Level 1-Low or Level 2- High)

Holding the device like a pencil, and using one hand to hold skin slightly taut- slowly place the device on the area to be treated and move in slow strokes.

Treat each area for about 5 minutes or so

Afterwards wash your face with water and apply your favorite moisturizer to help sooth the skin.
MAJOR TIP: ALWAYS keep the device moving across the skin, DO NOT keep the device in one spot.  Since your skin will be a bit light sensitive make sure to ALWAYS wear an SPF of 30 or higher as well.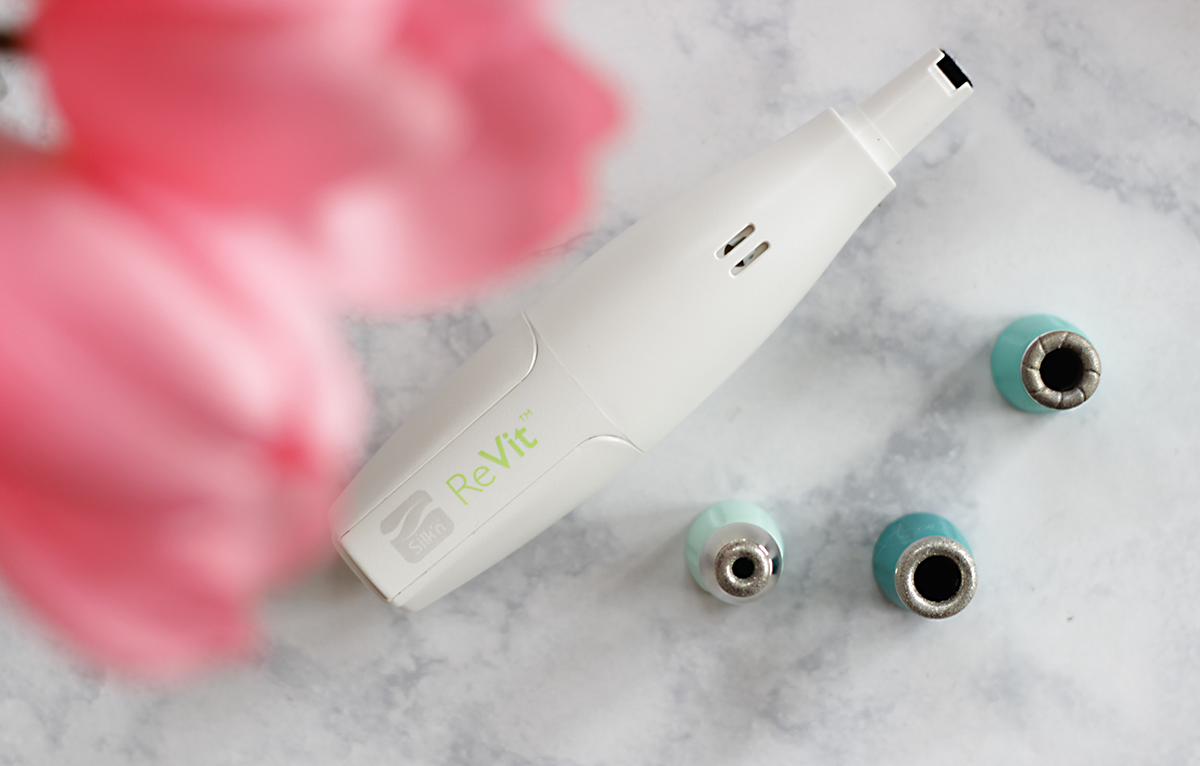 Sounds easy right? I have been using the device on my chin and cheeks mainly since that is where the scars are- I am going to start using it on my forehead to help combat those pesky fine lines and wrinkles soon. Depending on your skin type and concerns you can use the device every 3-4 days. I have been using this device at least 2 times a week, and I can literally already see the difference.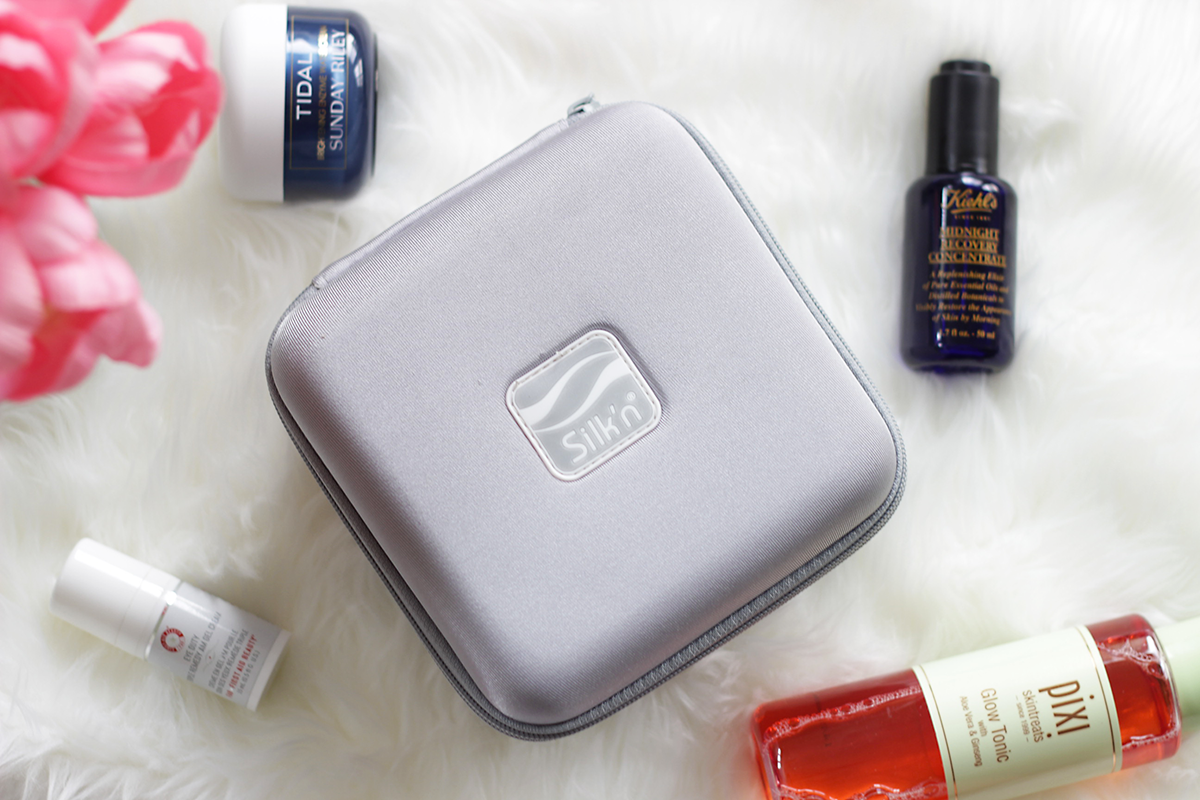 I must say I am extremely happy with the Silk'n ReVit Microderm System is truly amazing.  It is totally customizable to your skin and your skincare needs. With three different diamond tips ( Fine- for gentle exfoliation, Coarse- for heavier exfoliation, and Precision- to help with those smaller areas of the face) and two vacuum stimulation levels you literally will be saying #HelloRadiance to healthier, glowing skin in no time.  The best part of this is that the Silk'n ReVit Microderm device sells for $99 directly from Silk'n. So what are you waiting for? Say #HelloRadiance with the Silk'n ReVit Microderm System and uncover, healthier skin. Naturally!  Whoever said diamonds aren't a girl's best friend? Grab yourself a Silk'n Revit Microderm System and trust me diamonds ARE a girl's best friend and will help you uncover your skin's true beauty.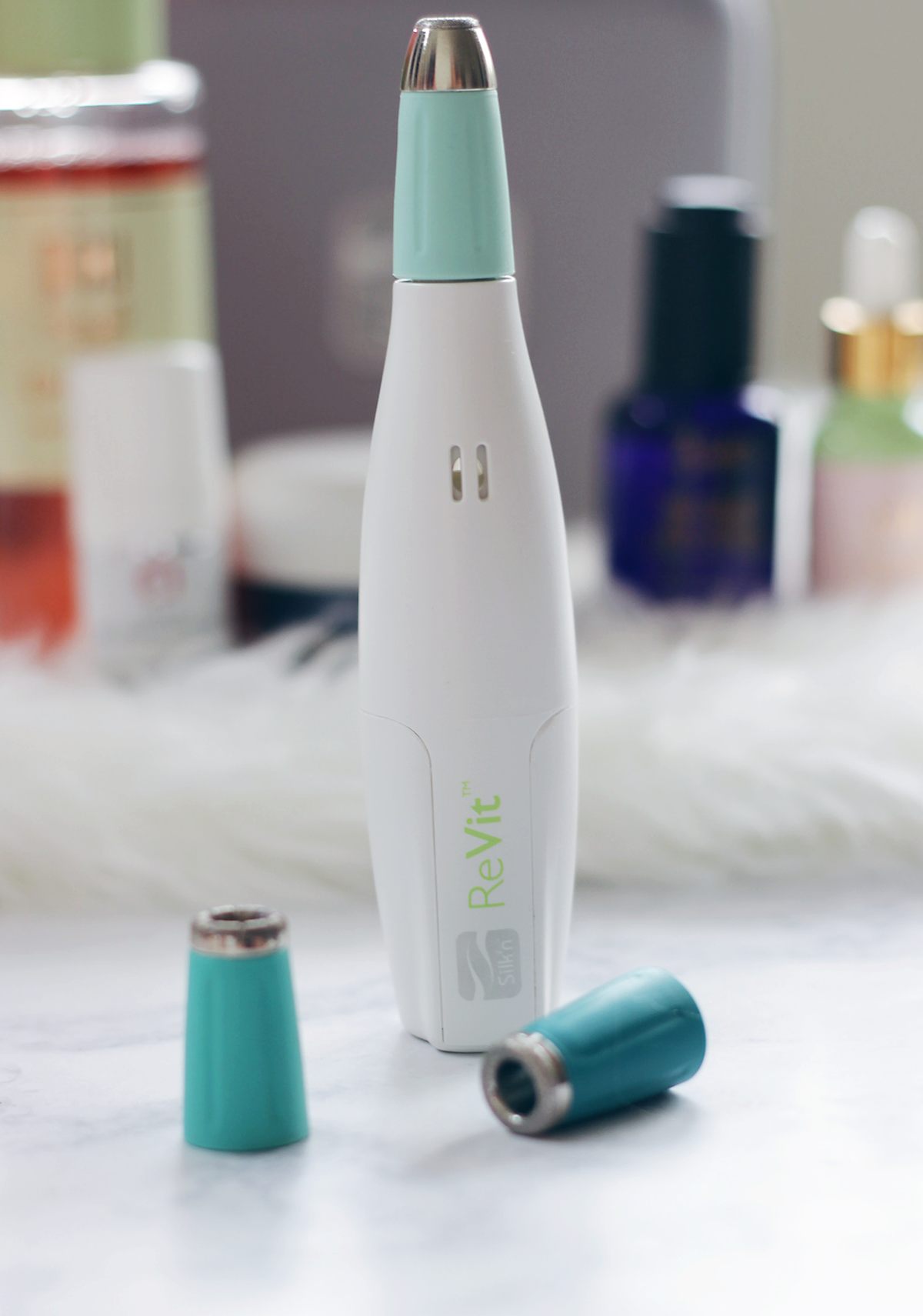 Have you ever tried at-home microdermabrasion? How do you care for your skin or scars? Let me know in the comments below…
Microdermabrasion Silk'n ReVit Silk'n ReVit Microderm System