Today's post is sponsored by BabbleBox.com on behlaf of Single Edition Media. All thoughts and opinions are of my own.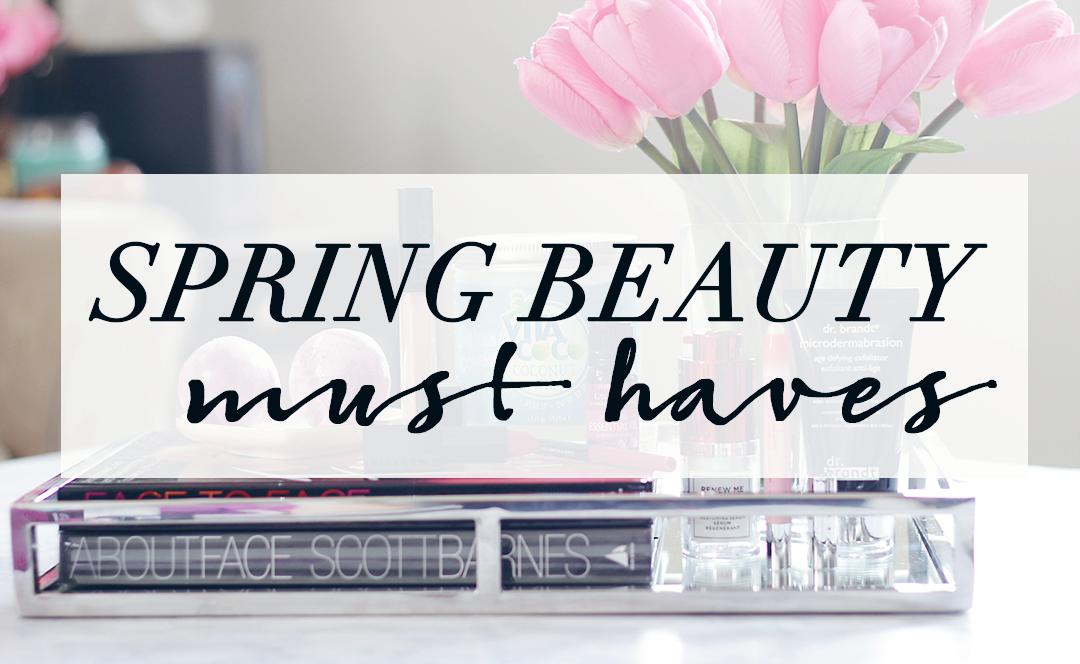 Spring is officially here which of course when with the change of the season, it also means it's time to switch up your beauty regimen as well.  I will be the first to admit I almost NEVER stay with the same my beauty routine longer than a month or two, since as a beauty blogger, I have the luxury of testing out so many things. I am always at all times seeking out new holy grail items however, when it comes to spring beauty- I like to keep things as simple as possible. This spring, I am partnering up with BabbleBoxx to bring you a few of my current new spring beauty trends and some new spring beauty product faves that are helping me do double-duty during the hotter months….

DIY SPRING BEAUTY
I always say that one thing to ensure you have in your life, is a great moisturizer. In the spring and summer months in Southern California the weather can get super hot, which means that my skin often tends to get super – and I mean SUPER dry! I love this jumbo tub of goodness in the form of Vita Coco Coconut Oil.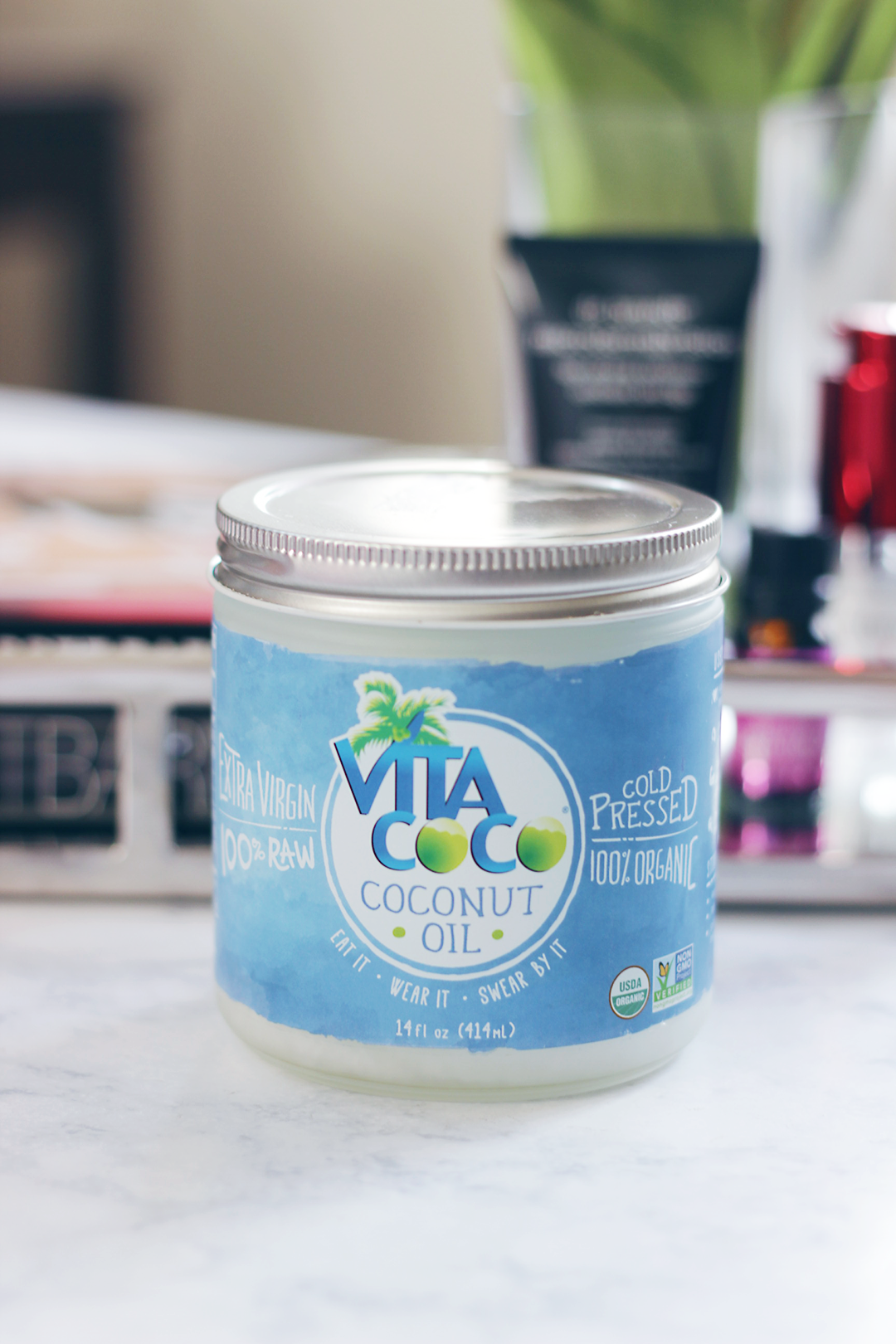 This 100% organic, unrefined, cold-pressed, virgin coconut oil is AMAZING! Derived from fresh coconuts, Vita Coco Coconut Oil is perfect for so many awesome DIY beauty things. A few of my favorites are: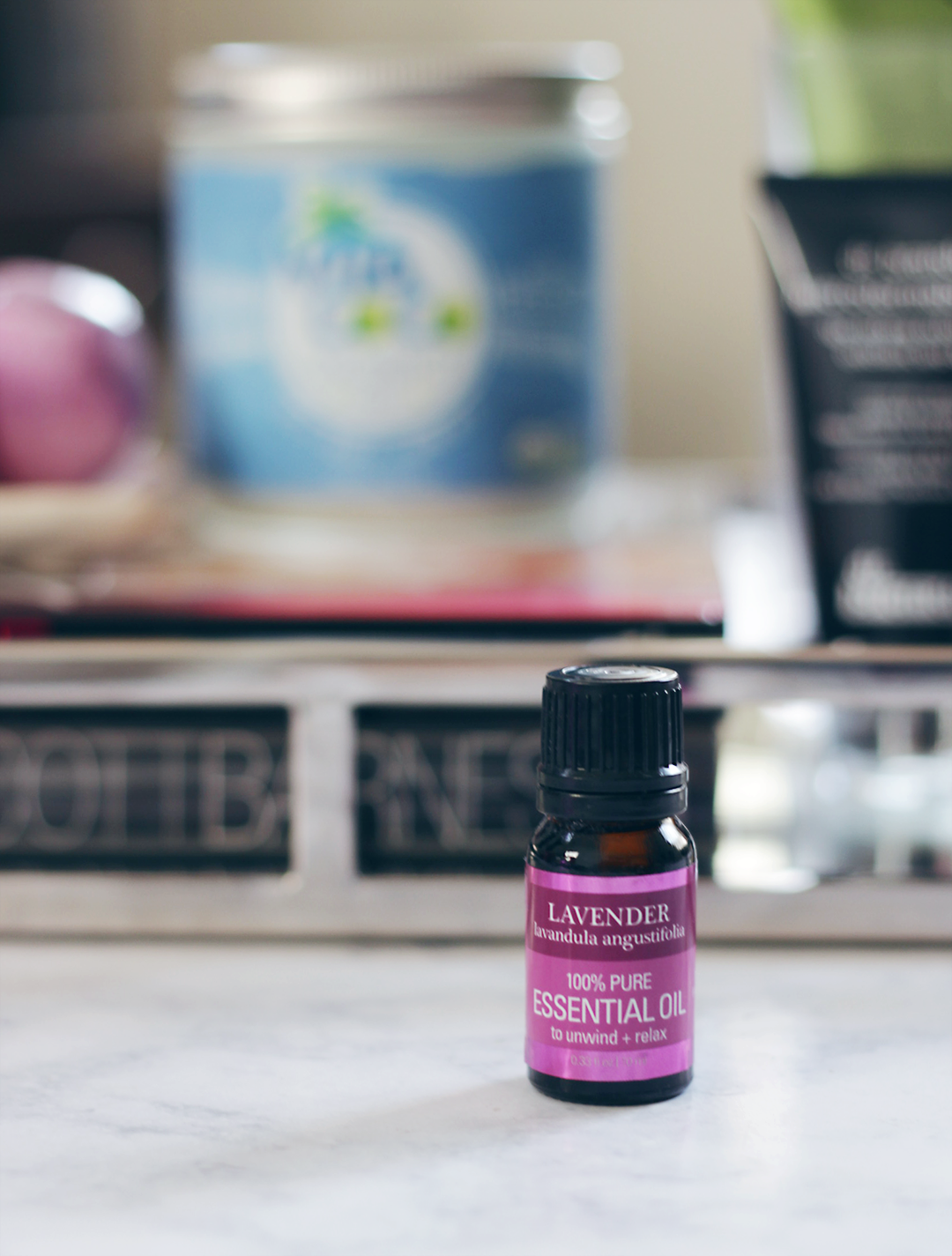 Another awesome spring beauty product I have been reaching for is the Village Natural Aromatherapy 100% pure Lavender Essential Oil, I don't know about you guys but I am a HUGE essential oil lover. Lavender is hands down one of the most versatile of all the essential oils as there are so many things you can do with it. Here are just a few ways I love to use the Village Natural Aromatherapy 100% pure Lavender Essential Oil:
To relieve stress: I love taking just 2-3 drops of lavender oil into the palms of my hands, rub palms together and cup hands over face to help breath in the aroma of this calming and soothing oil. If I am super stressed I like to also take a bit of lavender oil, mixed with a bit of coconut oil and apply to the bottom of my feet, as well as diffuse in a close area to help relieve and tension and stress I may have.

To help calm eczema: I am a long time sufferer of eczema, and I have found that using a bit of

Vita Coco Coconut Oil

and a few drops of the lavender essential oil mixed together on any areas prone to eczema has helped keep it under control. I am OBSESSED!
Lavender Essential Oil can be used in an array of ways to help uplift your mind, body and soul. It is the perfect essential oil to have on hand at all times.

RELAXING + INVIGORATING BATHS
One thing I have been loving lately after a long workout is the take a relaxing and invigoration bath, that my friends is where the next spring beauty product of amazingness comes in… drumroll please….. The Village Naturals Aromatherpy Calm Lavender + Chamomile Double Butter Bath Bombs are seriously something you NEED on hand at all times. O-M-G you guys these bath bombs are simply divine. They are super simple to use as 1,2,3- just draw yourself a warm bath, and drop one of these babies in the tub. Within moments your bathroom is filled with the most calming, addicting aroma EVER- and you seriously will feel like you are at a day spa. Trust me you'll totally thank me later!

REFRESH + RENEW YOUR SKIN THIS SPRING
Lately I have been trying to take better care of my skin, since I have been slacking a bit as the weather is changing- obviously my skin is changing too. One thing I have noticed is that lately my skin is in need of a bit of refresh in the form of exfoliation.  Dr. Brandt Microdermabrasion Age-Defying Exfoliator has been just what my skin has been needing to give it a bit of a oomph. This awesome exfoliator contains aluminum oxide crystals, lactic acid and smoothing botanicals-  all which are the same ingredients used in the actual dermatologist office for microdermabrasion.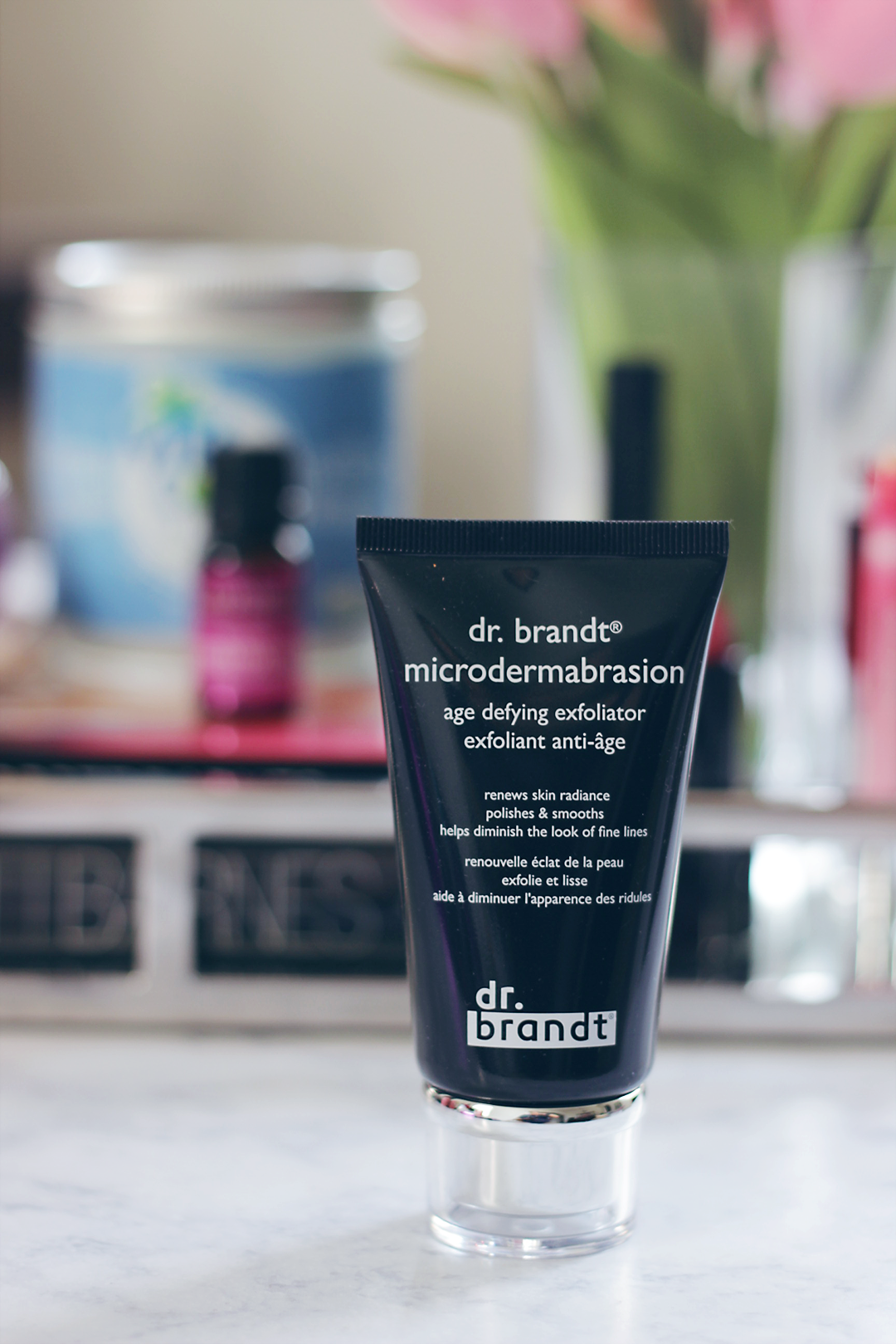 This microdermabrasion exfoliator is pure perfection to use in the comfort of your home, to help whisk away all dead skin cells all while helping reduce fine lines and wrinkles.  I have began to notice a major difference in my skin as this stuff is giving me soft, smooth, glowing skin after each use. The best part is it only takes 2 minutes- score! P.S:  Right now you can save 15% off this awesome product by heading to HERE and enter code: BABBLE16 at checkout.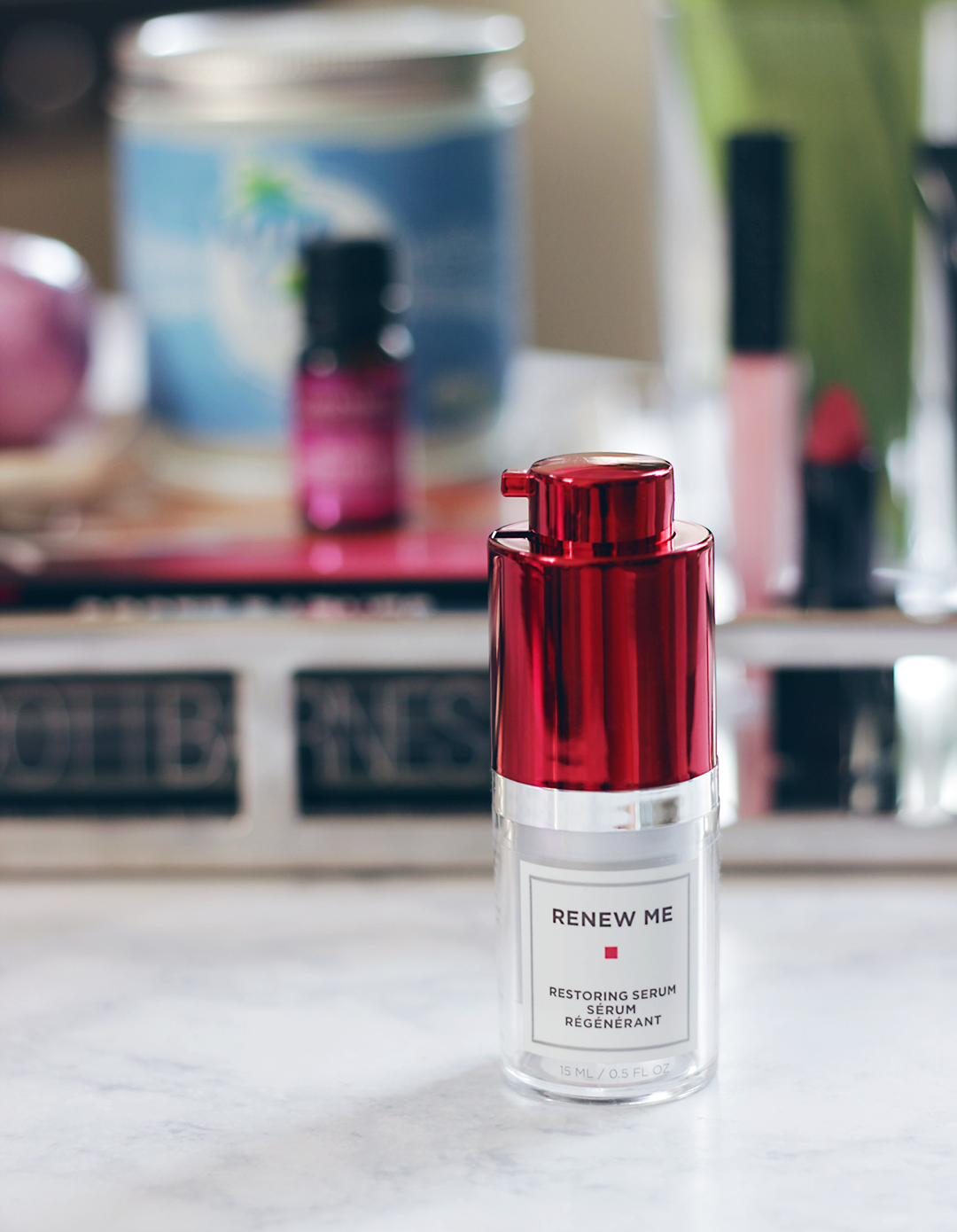 Who would love to look young forever?  Hand raised high as can be, I have been grabbing the European Wax Center Renew Me Restoring Serum. This awesome little bottle of goodness is seriously unlike no other. The European Wax Center Renew Me Restoring Serum, is a fast acting serum that restores stressed skin by replenishing it with all the necessary nutrients thanks to its patented emulsion technology and signature Comfort Blend™. The best part is it also helps calm irritation and redness- I am IN LOVE and have grabbing this almost daily to use!

PERFECTING THE PERFECT POUT
I am always on the quest for the most amazing lip combination and this spring I think I might have just found it. You see if you follow me over on Snapchat you know that I am a bit of a creature of habit and I tend to stay in the "basic" zone when it comes to lip products. You know the usual hint of nude but mostly a solid daily use of lip balm- yep boring right? Well if you have been paying attention you will have seen I have been reaching for the most amazing trio lately that I am ADDICTED to this perfect spring beauty "Your Lips But Better" combo that I must share it with you all officially.
STEP 2:

Top lined lips with the

Butter

™

LONDON Plush Rush Lipstick

in shade

FAB

. This lipstick is seriously phenomenal. It is so rich and creamy and highly pigmented.

P.S:

Its the perfect shade that you can also dab a  bit on the apples of your cheeks and blend for a instant glowing flush.
The combo of all three has me HOOKED, and already ordering backups. Right now you can save 20% off your first spring beauty Butter™ LONDON order by using code: BabbleBoxx2016 at checkout HERE.

ADDING A BIT OF GLOW
Recently I talked about how to strobe your glow  this spring and one product that has been going above and beyond is the European Wax Center Oh My Brow! This spring beauty product ROCKS my world so hard. It's a gorgeous champagne gold colors cream stick, that you can use to highlight the tops of your brow bones to give the brows a illuminated effect.  However you can also use this awesome cream stick in the universal shade of Pearl to help highlight other parts of your skin. I have been using it a few different ways:
Cheekbone Highlight: Add a bit to the top of the cheekbones to give a perfect

'highlight on fleek'

Fuller Lips: Add a bit to the top of the cupids bow to give the illusion of fuller lips

Poutier lips: Add a bit to your finger and dab in the dead center of lips to help give the illusion of a poutier pout.

Brighter + Awaken Eyes: Add to the inner corners of the eyes to help give eyes a brighter and awaken look.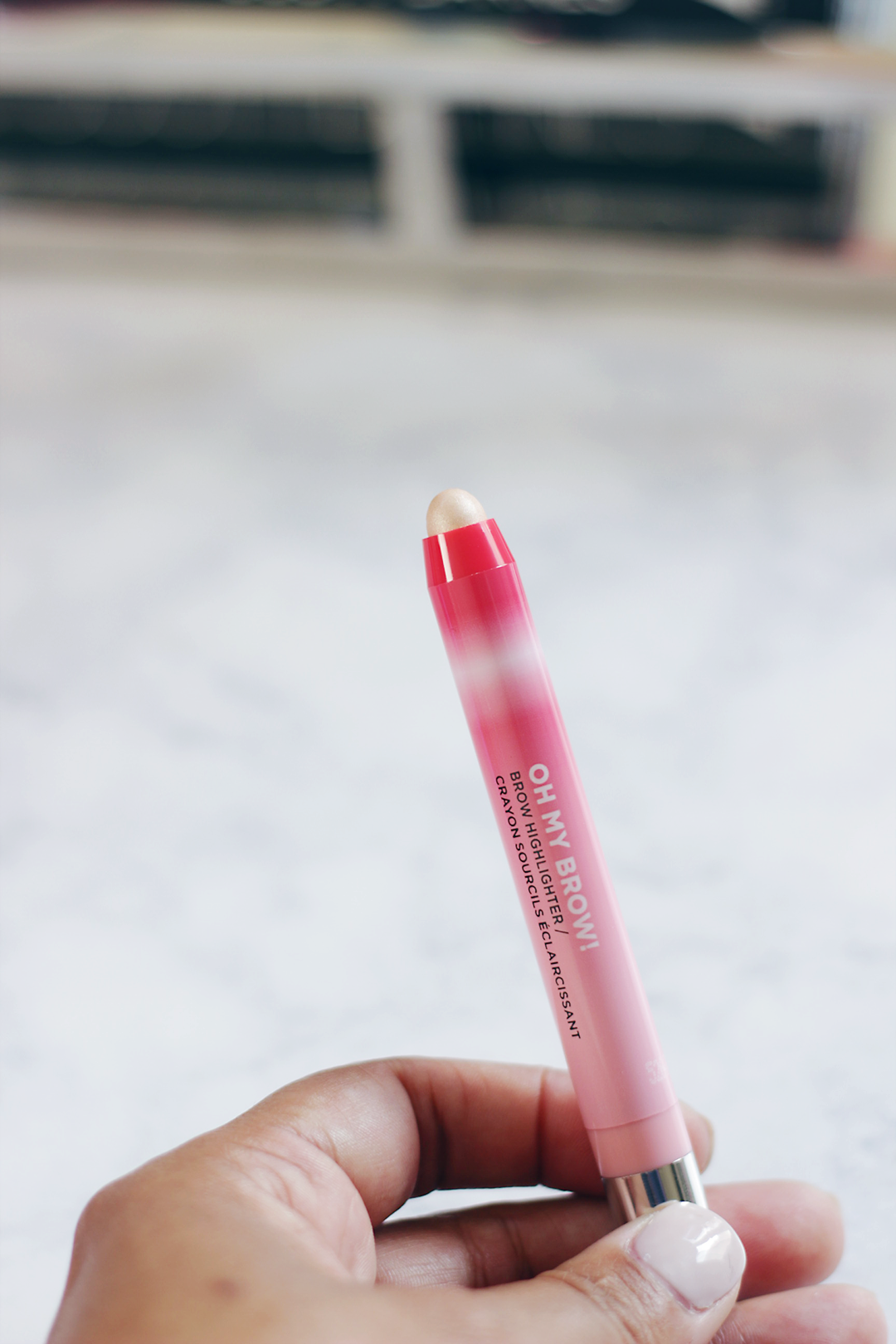 So there you have it my new favorite additions to my spring beauty routine. All are super multitasking products that will help take your beauty routine into spring and summer. I have been obsessed with so many of these products, in fact I think I need  to draw a bath-  the lavender bath bomb is calling my name…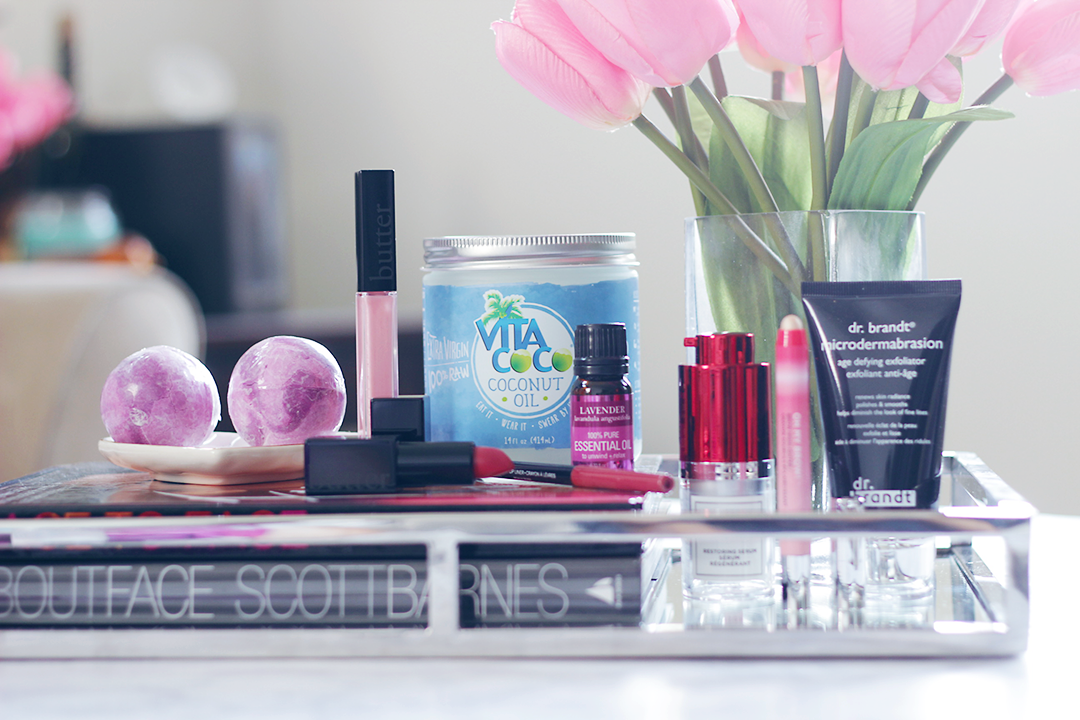 Let me know your favorite spring and summer beauty products in the comments below. Which of these have you tried? How are you refreshing your spring beauty routine? While you're at it grab some of your spring beauty favorites above and don't forget to use the coupon codes to SAVE while you can!
Today's post is sponsored by BabbleBox.com on behlaf of Single Edition Media. All thoughts and opinions are of my own.
*PR SAMPLE
[ReviewDisclaimer]
BABBLEBOXX Butter LONDON Essential Oils European Brow Wax Center Spring Beauty Must Haves Village Natural Aromatherapy Vita Coco Coconut Oil