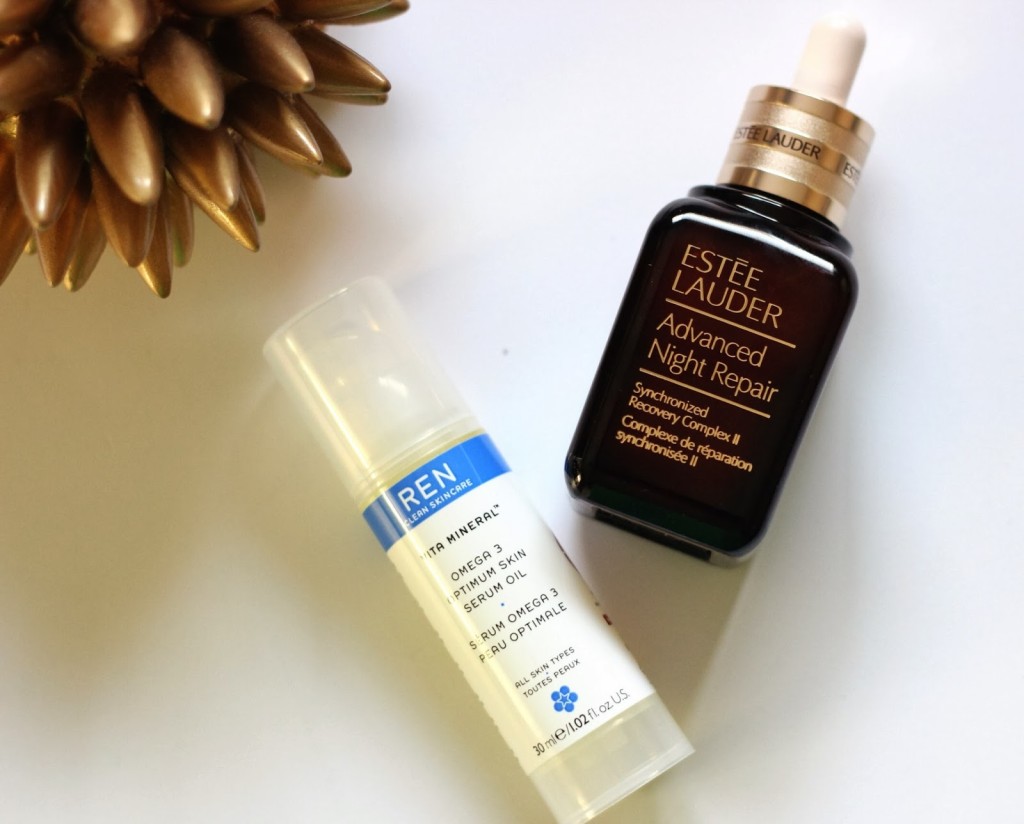 2013 was the year for me and skincare. Random additions and a heavier addiction to throw me over the edge of becoming probably the world's largest product junkie. Oh yes, hand up over here and waving it proudly- ladies and gents, I am admitting I a product junkie.  hello my name is Jamie and I am addicted to all things beauty. But with all that aside, 2013 was also the year that I started stepping up my skincare game and adding Serums.
Previously a step that I didn't quite think was too necessary in my skincare routine-
but I was oh so wrong
. 2013, it all 
Serums are one of the few products that I kind of always knew eventually I would have to incorporate into my skincare routine. But something about the word serum, makes me think of my mom and her anti aging skincare routine. Obviously something I didn't think I needed. But, let me tell ya- once these wonders are incorporated into your skincare routine you will see an immediate change and the long term difference is -AMAZING!!! The texture of the skin, the overall tone and appearance- wow- serums make a hell of a difference and dare I say it, almost instantly… 
So here's the scoop on my two part serum startup: 
Estee Lauder Advanced Night Repair
– $62 USD. I talked about this
here
, but something about this beauty wonder just screams FIX MY SKIN. Tired, dull or problematic skin beware this here is a beauty.  Eight hours of sleep in a bottle, this brown bottled wonder is phenom. Hydrates skin, fixes the overall appearance literally overnight to wake up with beautiful, glowing, healthy skin. You have been warned- this bottle is addicting. I am not sure how I ever lived without this bottle of greatness.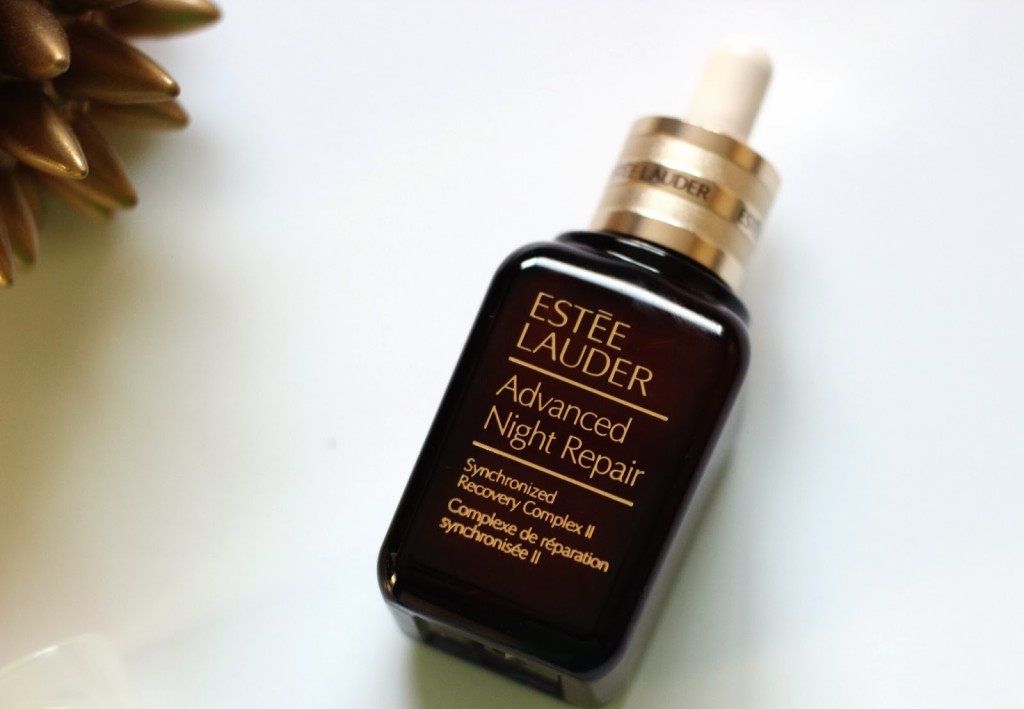 REN Vita Mineral Omega 3 Optimum Skin Serum Oil
– $45 USD. I professed my love last week for the brand REN
here
, and let me just re-profess my love for this product.  Super light on the skin and literally boost the skin's health instantly.  Add a drop or two to daily moisturizer and skin is instantly hydrated and never greasy. My skin lately has been hydrated due to this wacky weather we keep having, but this light serum oil helps boost the life back into it, reduces the fine lines, and seriously helps the pores minimize and look less visible. I am in lourve  with this product.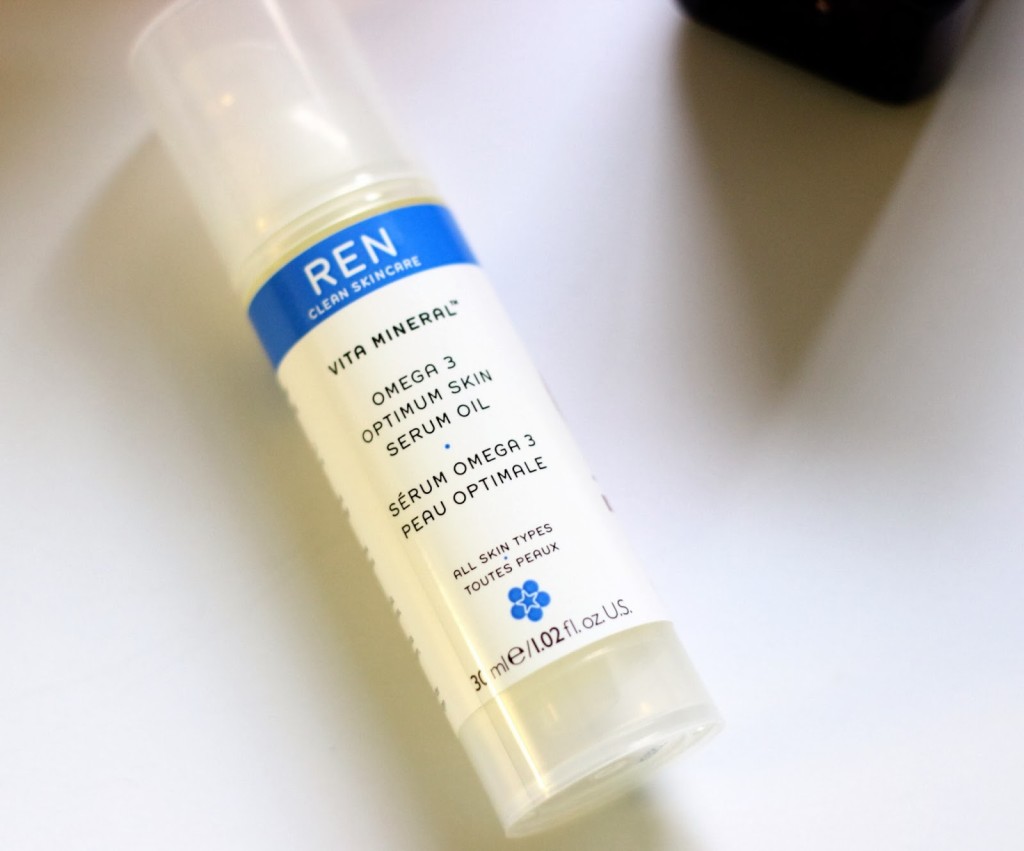 Two serums, two different purposes. They don't interfere with anything else- both have super light textures and bring life back to the skin.  I opt for Advanced Night Repair in my bed time routine, and have been throwing the REN Serum Oil into the day time routine, and on super dry days I add a dash of the REN Serum oil to the Advanced Night Repair for a bit of a perfect, souped up blended mix.  Wrinkles, fine lines and dull skin-  be gone…