Compensation was provided by Target via Mode Media.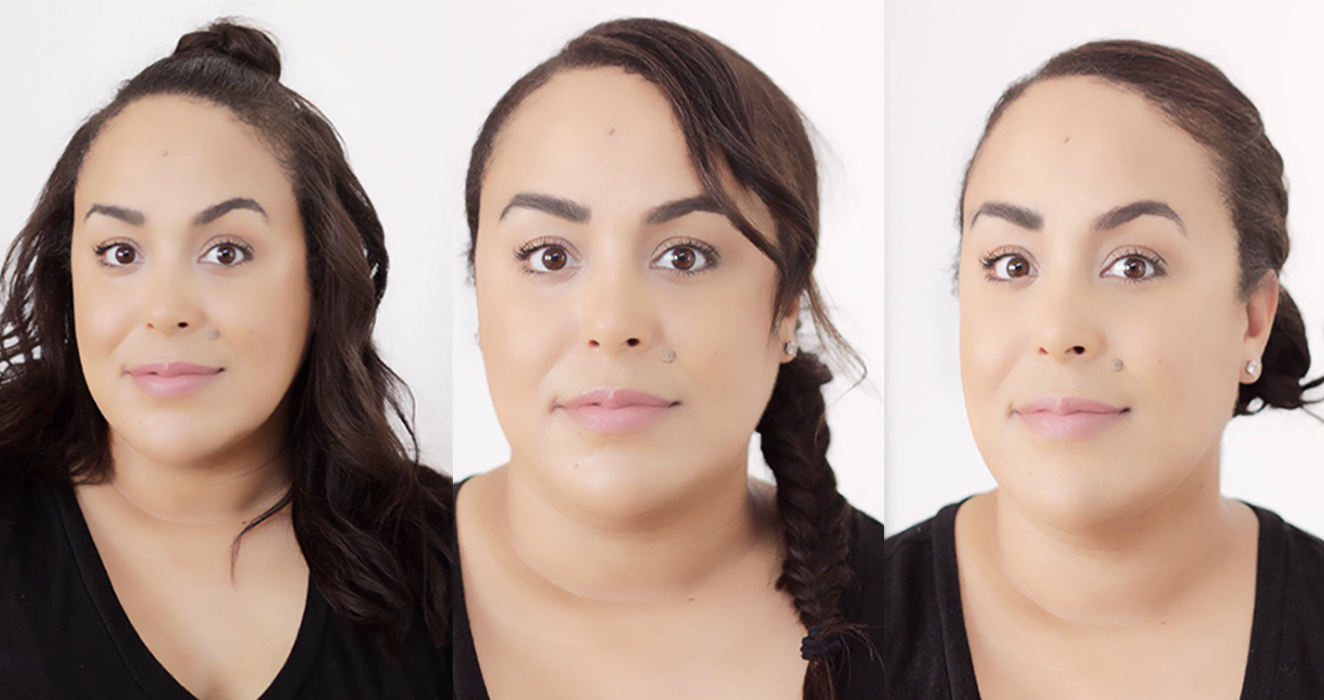 June is here and summer is kicking off in full force, which of course means… summer vacation travel! Of course, with traveling there is always the usual stressing about everything from what beauty products to pack, to what clothes to bring, to what hair-care styles will withstand any weather condition, day or night. I am continuing my partnership with Target and bringing you today a few easy hairstyles that will keep you in style and on trend this summer, regardless of whether you are hanging at the beach, checking out the sights, or enjoying a night out on the town whatever your vacation climate might be.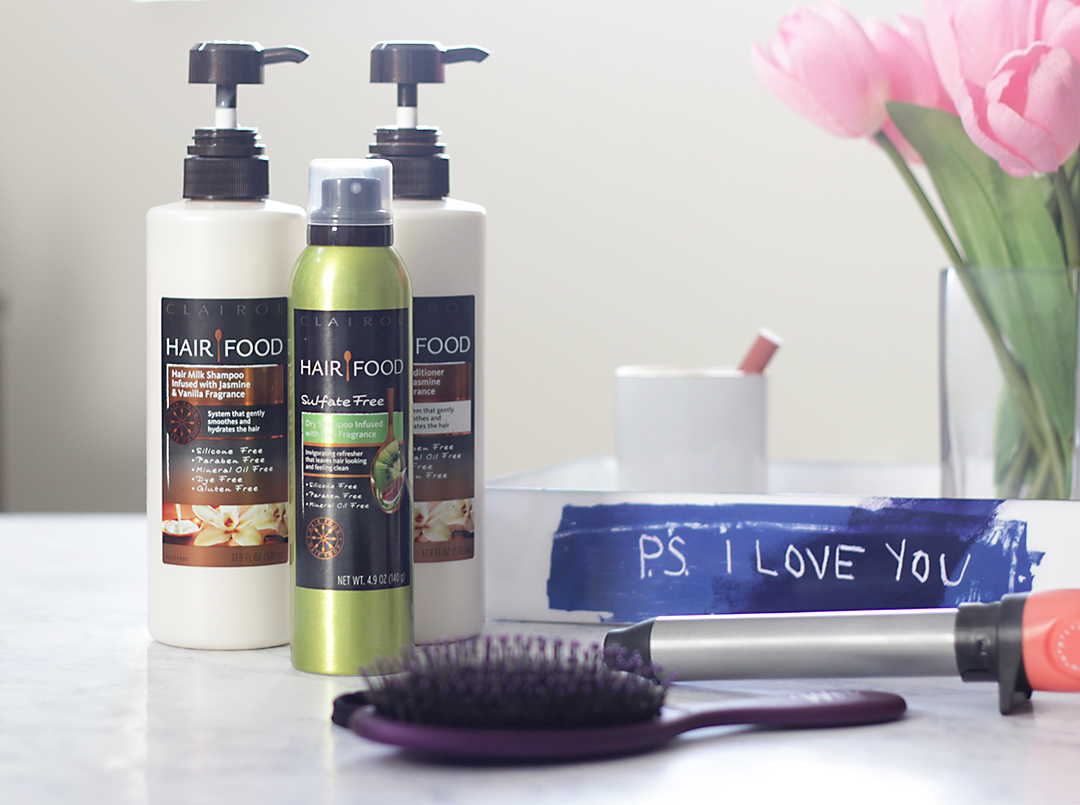 When it comes to summer vacation travel, the last thing you want to do is have a freak-out session over your hair. Trust me, there is nothing worse than arriving at your dream vacation to have your hair become a complete, utter hot mess due to the climate conditions. Thankfully, on a recent outing to Target, I came across the brand Hair Food. O-M-G you guys. Where has this brand been all my life? Not only is the line free of silicones, parabens, gluten, mineral oils, and dyes, but it also literally is packed full of nourishing ingredients inspired by the nutrition found in power foods. And the smell—holy cow! It smells AH-MAZING, and I am seriously addicted!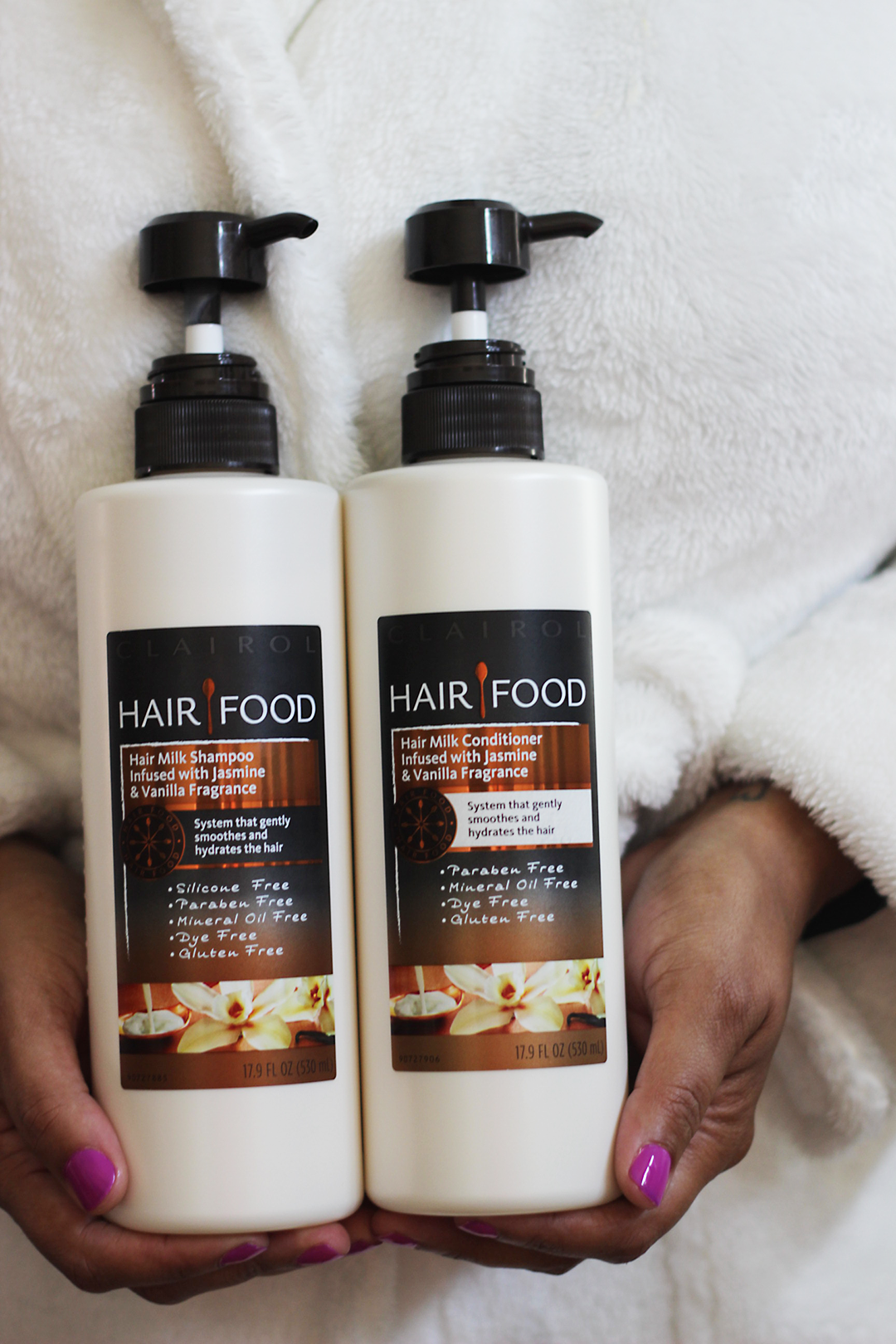 I picked up the Hair Milk Shampoo, Hair Milk Conditioner, and the Hair Food Sulfate-Free Kiwi Dry Shampoo, and I am so happy I did. My hair is thanking me! Both the Hair Food Hair Milk Shampoo and Hair Food Hair Milk Conditioner are infused with jasmine and vanilla to help soothe and hydrate hair. I tend to wash my hair the day before I leave for vacation to help, and then pack enough shampoo and conditioner to at least wash my hair 2-3 times while on vacation, depending on the location (more for days I am swimming in saltwater). To make life easy when it comes to packing hair-care products for vacation, Hair Food Shampoos and Conditioners come housed in pump-top bottles, making it ultra-easy to pump product into travel-sized containers. The dry shampoo also comes in a perfect travel size, making it the perfect hair-care travel companion!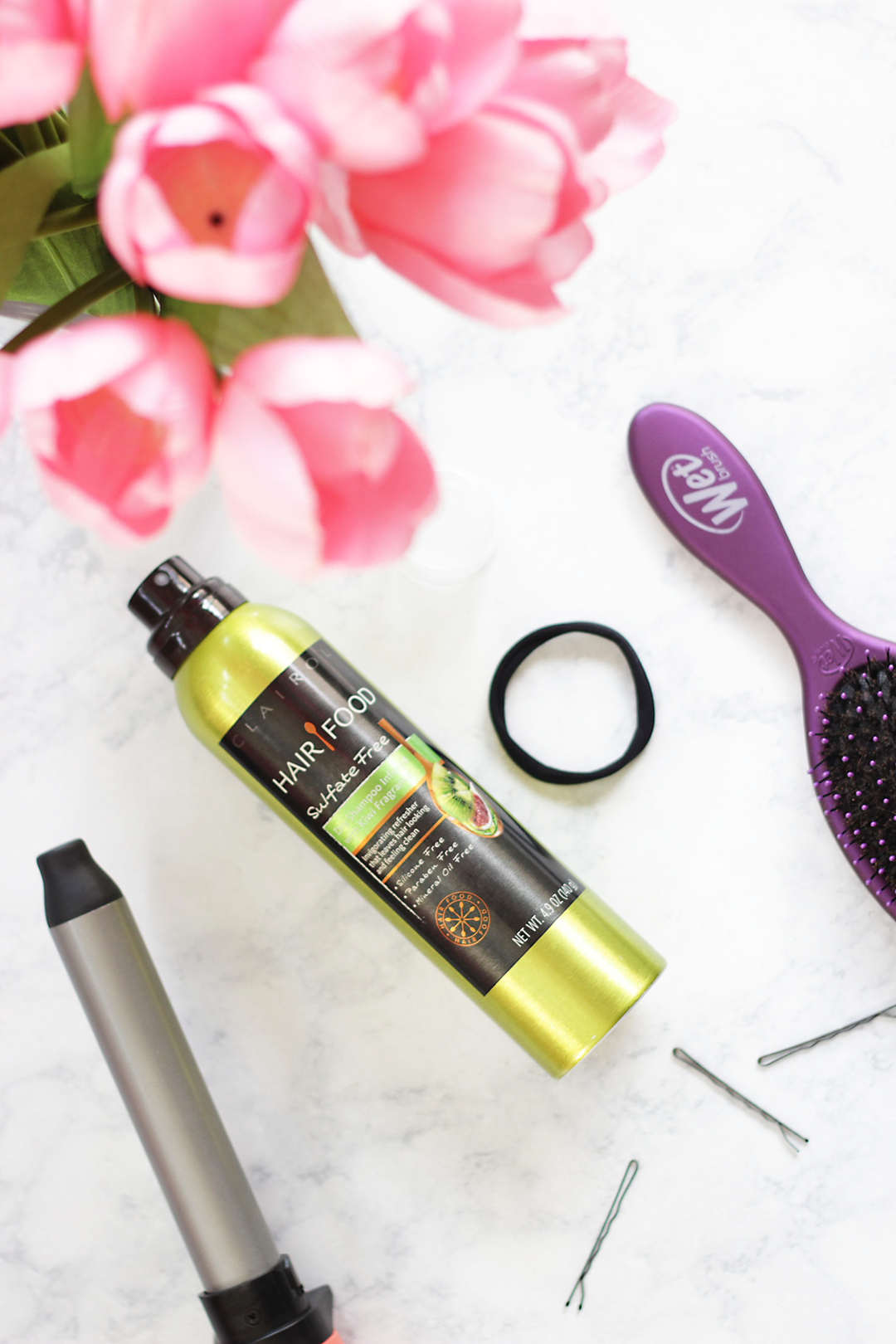 This summer for vacation, I have been loving the trends, especially since many of them are perfect for my shoulder-length hair. However, these three hairstyles will go perfect with all hair lengths. The best part of these three vacation-worthy hairstyles is minimal products. For these looks, you'll need the following: Hair Food Sulfate-Free Kiwi Dry Shampoo, a curling wand or 1-inch curling iron, your favorite hair brush (my favorite is this one), a few bobby pins, and hair ties. Let's get started!

FOR SIGHTSEEING: EASY HALF BUN
When it comes to vacation hair, I have found that hair works best when it is second-day hair (aka, a bit dirty). Second-day hair allows hair oils to help hold a style and give the hair a bit more texture. However, sometimes when you just can't do second-day hair, I suggest grabbing your favorite dry shampoo—my fave is the Hair Food Sulfate-Free Kiwi Dry Shampoo—to help give the hair a bit of texture and oomph. After spritzing the roots of my hair with dry shampoo, I follow with a curling wand all over to help give the hair a slight beachy wave. Next, gather the center top section at the top of your head into a ponytail. Secure the ponytail with a hair tie and tighten hair. Grab the top of the ponytail and wrap it around the base of the hair tie, securing in place with 2-3 bobby pins until the mini topknot is all secure, and ta-da! Perfect travel-worthy hair that is perfect for sightseeing regardless of the weather.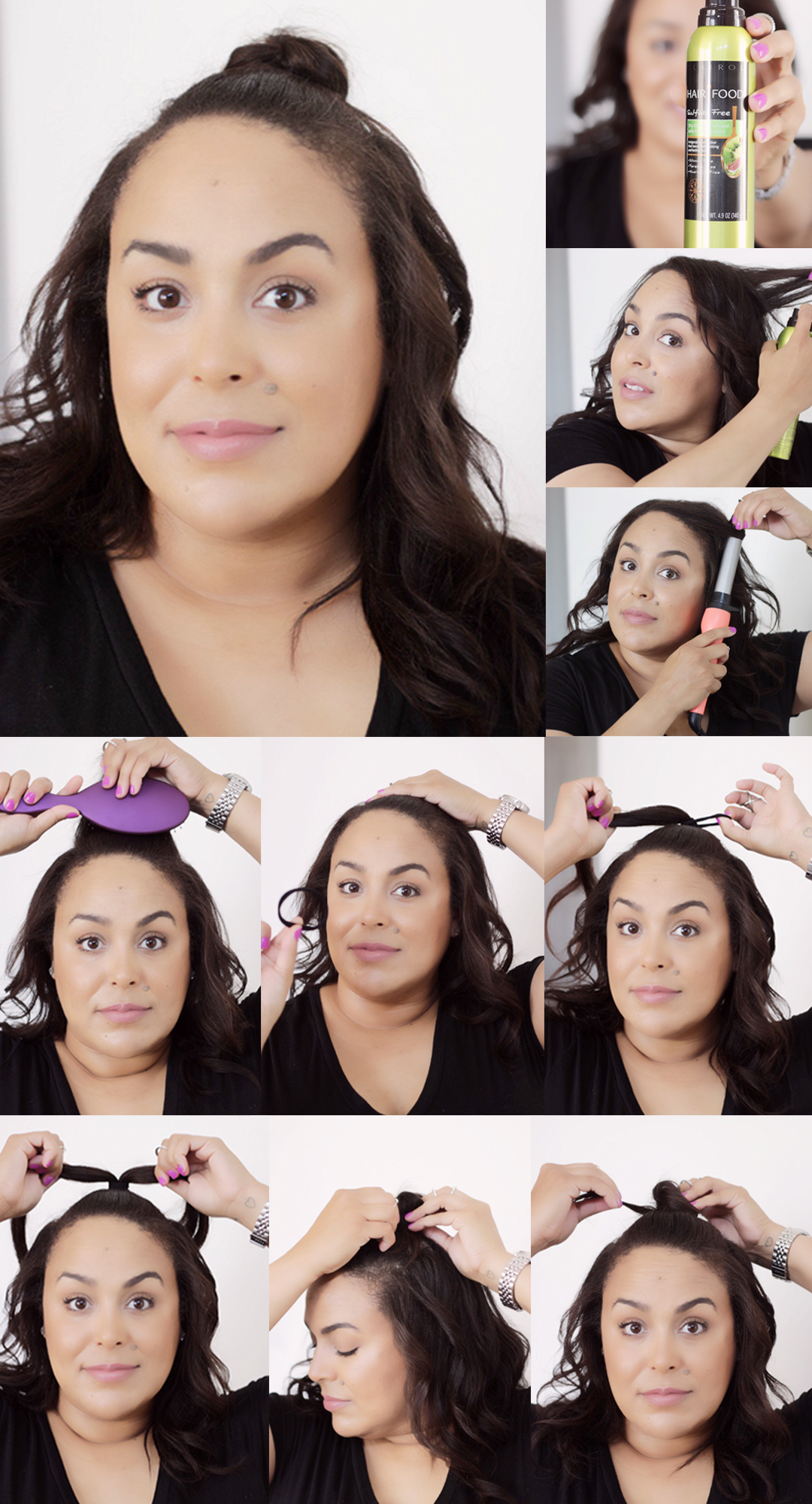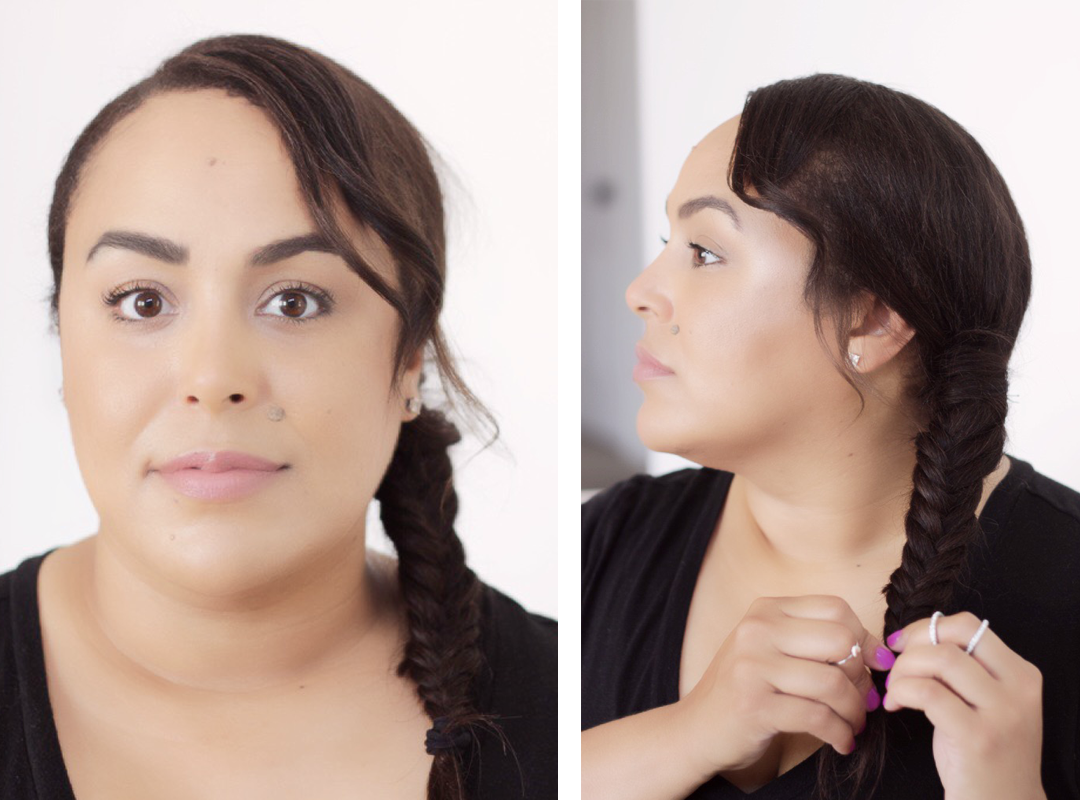 FOR LOUNGING BY THE POOL: EASY SUMMER FISHTAIL BRAID
I must say I am OBSESSED with a good fishtail braid. I have found that it is the perfect accessory to any outfit for a day at the pool, and looks uber-chic at all times. Here are easy steps to a summer fishtail braid. Start with second-day hair (it helps even the finest hair hold a braid). If you aren't a fan of second-day hair, then grab your favorite dry shampoo to help add some much-needed texture. My favorite is the Hair Food Sulfate-Free Kiwi Dry Shampoo. Not only does it smell phenomenal, but it also works like no other. Pull all your hair into a one-side ponytail and secure it with a hair tie, then take about an inch or two of hair and wrap it around the top of the hair tie used to secure the ponytail with bobby pins. Split the ponytail in half, and take a small section from one side of the ponytail and cross into the other half. Repeat on the other side, making a crisscross-like X with the two pieces. Continue doing this down the entire length of the hair until you reach about a ½-inch to 1-inch section of the bottom. Tie the bottom up with another hair tie. I like to go back through the fishtail braid and lightly pull the braid at opposite directions to help make the braid a bit wider. The final step is optional, especially if you have bangs or wispy hairs or layers that don't like to stay in the fishtail. So I grab my handy curling wand and make easy soft waves/ringlets. Voila! All set to hang out at the pool all day and soak in the sun.


FOR A NIGHT OUT: EASY BRAIDED CHIGNON
The final vacation hairstyle is one of my favorites to use not only on vacation this summer but also to give a traditional up-do a bit of oomph anytime during the year. It's an easy spin on the classic chignon with a side pizzazz, and it's perfect for a night out on the town while enjoying your vacation. Here are some easy tips to achieving a braid chignon. Again you will want to start with second-day hair, or apply a dry shampoo at the roots to help give the hair some brush-able texture. Starting close to the hairline, gather three sections of hair, braiding each piece of hair underneath the other, kind of like a French braid. Braid the hair all the way down the side, securing the bottom with a hair tie. Gather the remaining hair into a hair tie, securing your hair into a ponytail. Wrap the hair tie a few times to help ensure that the hair is secure. Wrap the braid around the top of the ponytail, covering the hair tie. Pin down with a few bobby pins until it is secure. Curl the remaining hair with a curling wand or curling iron to help give the hair a bit of curl and oomph. Next, take the ends of the ponytail and wrap each one around your finger, almost like a pin curl, securing them with a bobby pin or two. Don't worry if your layers are starting to stick out. You can either tweak it at the end or allow it to be a messier chic style. Repeat each section, pinning the pin curl down until all the hair has been pulled up. Use bobby pins to put any hair up that you want. I tend to like mine a bit on the "undone" side, so I love letting pieces stick out so it doesn't look too overly done—remember it's vacation. Perfectly undone hair is totally on trend, and then voila! You are all done and set to take on the town.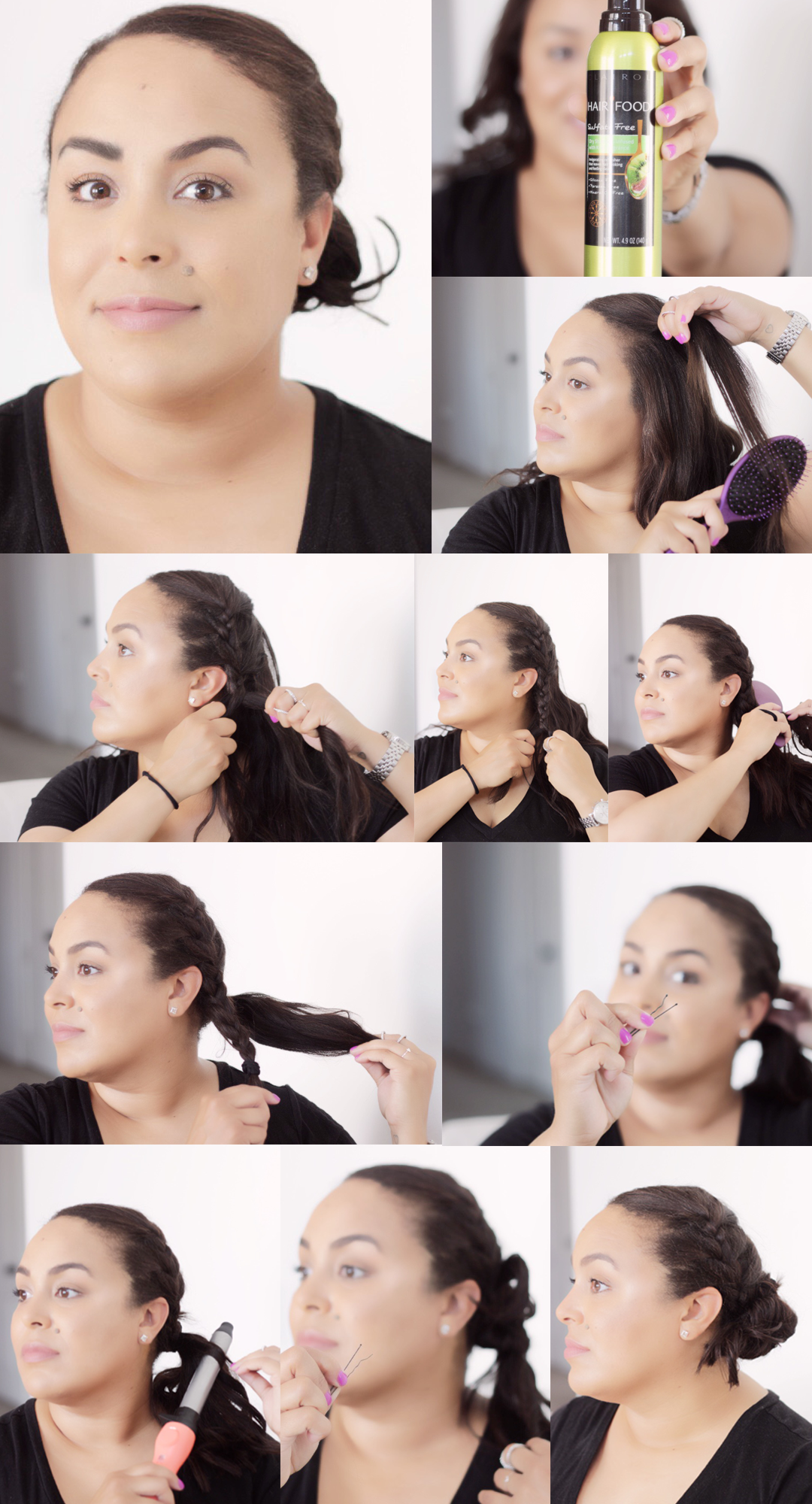 So there you have it: 3 different vacation hairstyles to help you stay chic and on trend this year while on summer vacation. Grab your favorite lipstick and get ready to look stylish all summer long. I am always sharing beauty and hair tips over on Snapchat (jmelee1221), so don't forget to follow me there. What is your favorite summer vacation hairstyle? Let me know in the comments below…
Find your style @TargetStyle

[otw_shortcode_divider margin_top_bottom="30″ text="SHOP VACATION HAIR" text_position="otw-text-center"][/otw_shortcode_divider] 

Compensation was provided by Target via Mode Media.
Hair Food Hair Tutorial Target Target Style TargetStyle Travel Vacation Hair