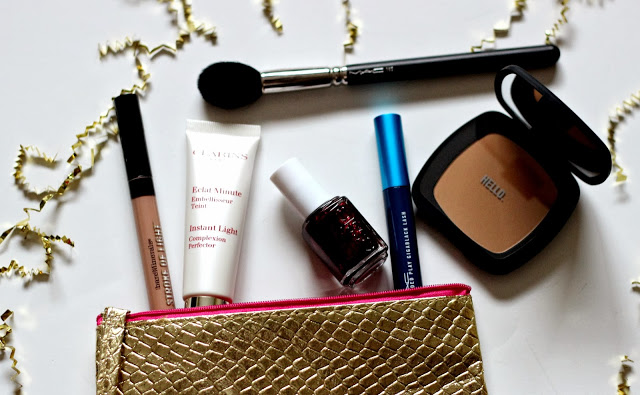 Oh hello December-
the most wonderful time of the year and my birthday month
. Awwwww…. December is finally here- a time of joy, giving, tons of parties and friendship. This is the month I look forward to the most. Season makeup choices and bold colors galore oh
my. Red tips, dramatic lashes, and perfectly luminous skin- there is nothing more than a handful of occasions to get my makeup jam on- Christmas parties, my birthday festivities, Christmas Eve, New Years Eve and New Years Day, and of course the big day itself. This month requires a slight change of the products- here is what I will be reaching for often over the next 31 days of the year {
although as I publish this post- it will be more like 21 days due to my slacking
}. So what better way to e
njoy the month than starting it off with some holiday cheer; it's time for  
The Beauty Bag: December…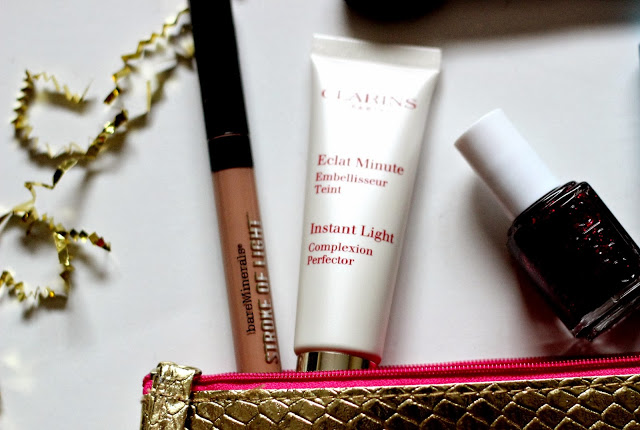 Let's talk about face. The month of December means massive festivities and with that means lots and I mean LOTS of photos. So in a effort to keep skin looking flawless its time to bring out the beauty of skin perfectors.
Clarins Instant Light Complexion Perfector–
$35 USD
is a great base to start. This complexion perfector helps radiant skin while blurring the imperfections. It helps skin look smooth and flawless in any lighting-
perfect for massive photos
. Skin looks awake, revitalized and smooth. Speaking of perfectors tis the season to tons of festivities and some sleepless nights. For a night of long partying, its time to reach for
Bare Minerals Stoke of Light Eye Brightener–
$22 USD
, this product is a MUST HAVE.
This illuminating tint diminishes any dark circles and instantly brightens the under eye area giving you the 'I slept 8 hours look'.
It's perfect for those late nights and can instantly brighten the face with a swipe of radiance.
Topped with a lovely powder that has a full coverage kick to it, while leaving skin luminous is the
Bare Minerals Ready SPF 20 Powder Foundation
– $29 USD
,
this powder foundation gives skin instant medium to full coverage. Although containing SPF this powder doesn't give those cray cray ghost face halos that other SPF infused products do in photo flash back. This powder brushed on
leaves skin flawless, well covered and just gorgeous.
I can't tell you how many compliments I have gotten while wearing this powder.
Long lasting with 12 hour technology this powder will keep the skin in check long into the wee hours of the night.
 Time to party on..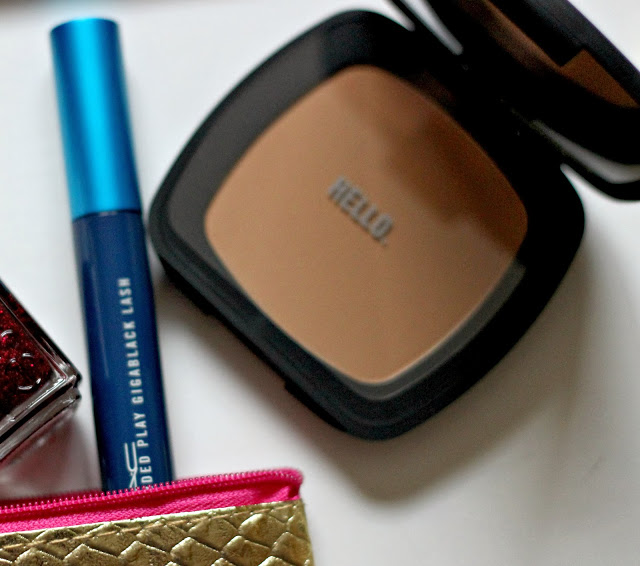 Moving to the eyes, its time to turn up the drama. Not a pro at falsies- then reach for this mascara.
MAC Cosmetics Extended Play Gigablack Lash Mascara –
$16 USD
is ah-mazing. Long lasting for up to 16 hours this curling formula not only curls the lashes perfectly but enhances them for maximum drama topped with a side of length and lift. A serious show stopper on the eyes that you can even skip the eye makeup if wanted or throw on some sparkle for a festive eye look.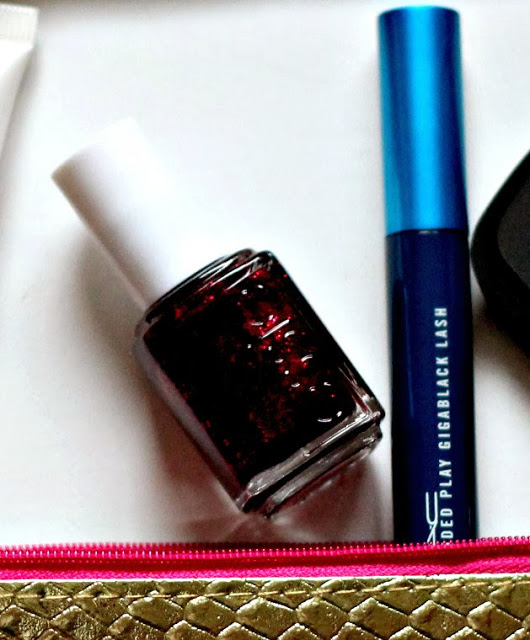 Christmas nails are pretty much predictable. You have gotta own and love a red nail. One that I will be donning this Christmas season is
Essie Toggle to the Top
– $8 USD
. Part of the winter 13 collection, this sparkling garnet red is perfect for the holiday season. A bit of Christmas cheer mixed with a side of sparkle. Perfect to take you from Christmas Eve into New Year. Bold, sparkly and brilliant.
Beauty bits packed, time to throw on a bold lip and I am ready to take on December full force.  Bring on the festivities- I am armed and beauty ready!!!