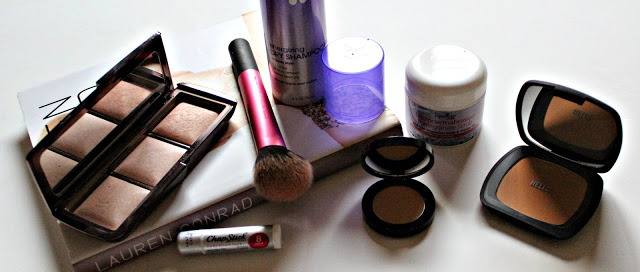 Another month, another set of favorites. November has officially come to an end, and we now bring forth
the most wonderful time of the year
– as I think of the jiggle playing in my head. Some raves this go around won't really be a surprise, but unlike most months I have quite a short list of variety. A hair-rific wonder that gets you energized as your spritz, a lighting palette that is must have for all occasions, some maximum hydration for the lips, a black head ending scrub for the face and some random face bits that have really found a spot in my daily arsenal.
So let's move forth and I bring you
The Monthly Favorites: November Edition…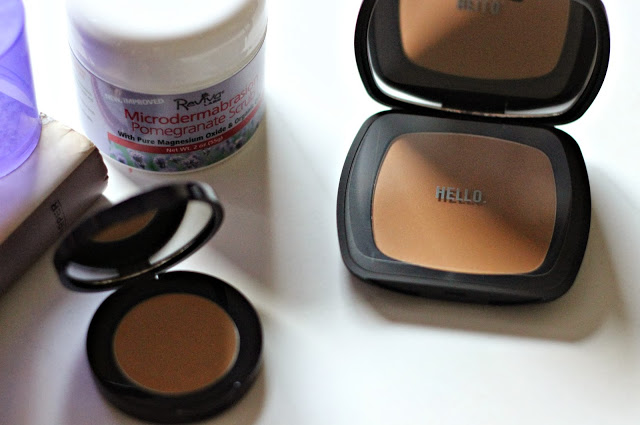 As I sit and right this post, I am a bit lagging in the timely department as of late. I have been working really hard on some super exciting things over here at MLL headquarters and I cant wait to share them with you soon.
Eeeekkkkk-
but enough of my un-timeliness and on the favorites. November had me really practicing the whole less is more aspect when it was coming to products.
For the face I have been reaching madly for the
Bare Minerals READY SPF 20 Powder Foundation
–
$29 USD,
I am going to be completely honest, I have been seriously loving this foundation as it is just easy. Not sure if it is the whole being lazy thing I have been digging lately. But this foundation swiped on the face gives some serious coverage all while letting the skin breathe.
I powder this beauty on top of a new favorite to my arsenal
Estee Lauder Double Wear Concealer
– $23 USD
. This concealer gives the skin some maximum coverage and it stays put all day long. No creasing, no flakiness- just long lasting, serious coverage. Topped with the Bare Minerals powder and it is becoming my daily out the door look.
A few swipes of my trusty
Hourglass Ambient Lighting Palette
– $58 USD
talked about
here
is currently sold out-
thank you Sephora Friends & family sale-
but if you got your hands on one, it is just gorgeous. Dusting a bit of the dim light to set the under eye area and give a bit of luminosity; a swipe or two of the Incandescent Light to the brow bone and inner eye area for a eye opening effect; followed with a nice heaping of Radiant Light on the cheeks to give the skin some much needed warmth and glow. I am obsessed with this palette.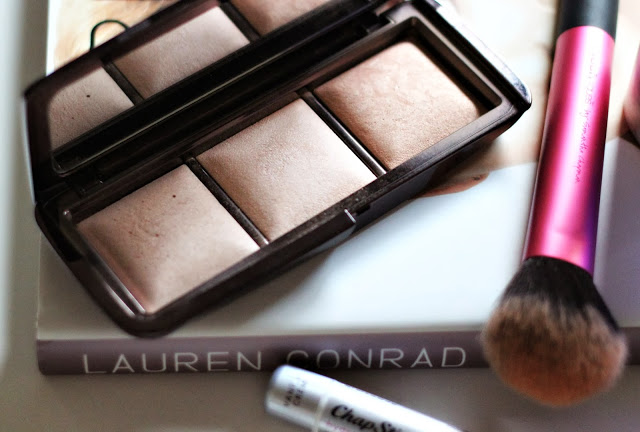 On the skincare front this month I have been turning to
Reviva Labs Microdermabrasion Pomegranate Scrub**-
$19 USD
, this scrub has been keeping my skin in check and eliminating the blackheads.
Gentle and effective this scrub is a must have for the winter months. Unclogs pores like a champ, and leaves skin glowing.
As winter is kicking into freeze mode as of late, my lips have been saved by the brilliant
Chapstick Hydration Lock Lip Balm**
– $2.99 USD.
This long lasting, moisture locking formula is phenomenal.
I have been using
it steadily for past few months and can honestly say my lips feel more plump and moisturized than ever before-
love!!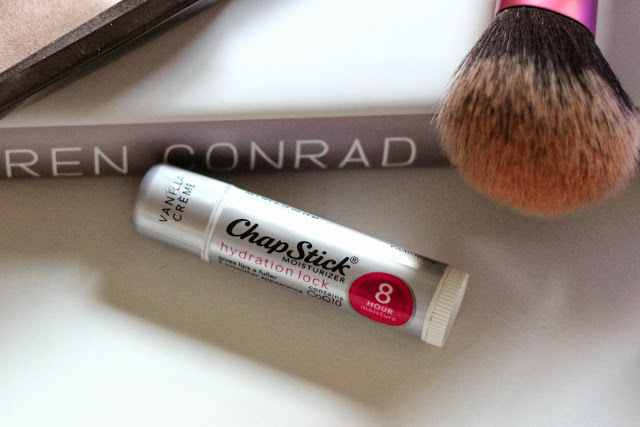 Rounding out the favorites is a hair product that I am not sure how I have ever lived without it.
L'Oreal Ever Style Texture Series Energizing Dry Shampoo
– $6.99USD
, is giving some big guns a run for their money –
I am talking to you Oribe
. This dry shampoo leaves NO film on the hair, smells AH-MAZING, and literally is hands down a saving grace. Instantly cleans hair and absorbs oil upon first spritz. It is the perfect drugstore buy, and much needed at times to help revamp a hair style quickly-
instantly in love
.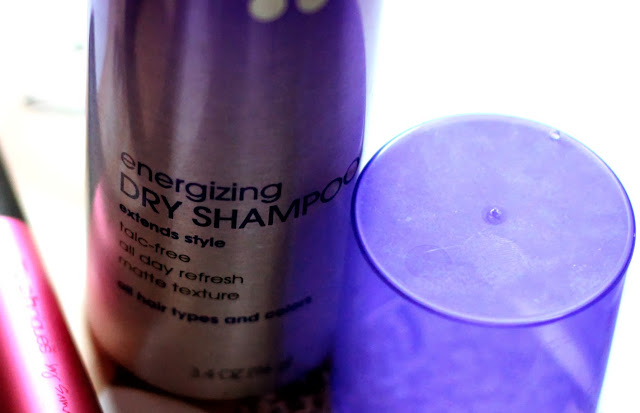 So there you have it, a few favorites from the month of November that will probably be making their appearance in the Year End favorite's edition as well. Whether it's a dry shampoo to extend you style or a blackhead removing miracle, this month's favorites have been tried and tested and are topping the pack. I wonder what favorites December will bring…
hmmmmm…..
**PR Sample: Provided to me .  This was NOT a sponsored post nor was any compensation provided. All opinions expressed are my own. I maintain the utmost integrity and will always remain with honest with my reviews, thoughts and opinions**