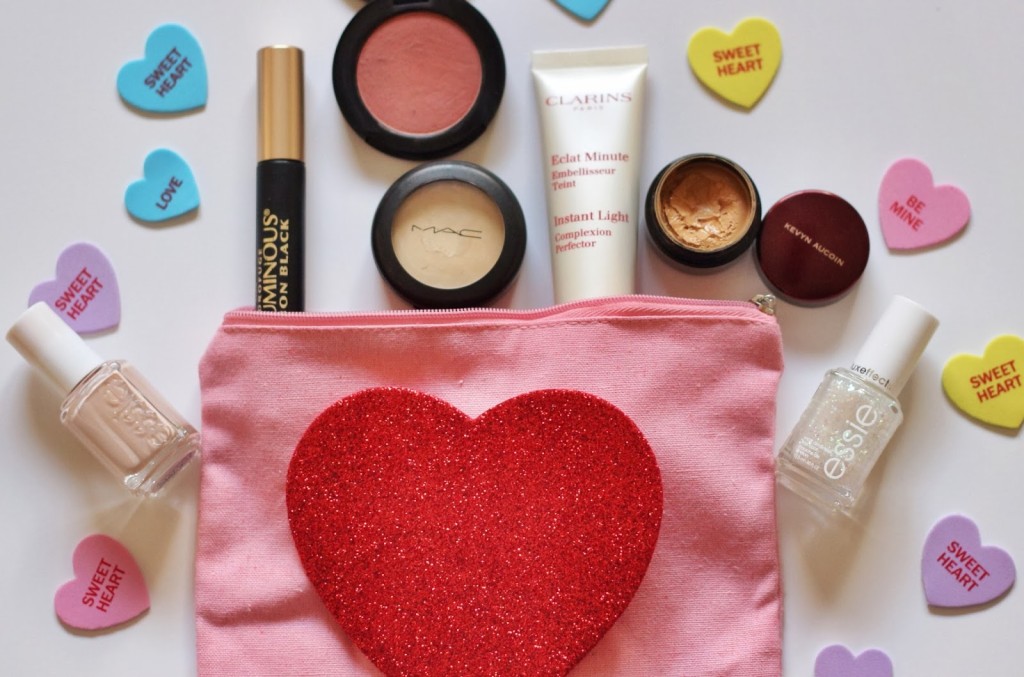 This month is the month of loooooovvve!  The month where things are filled with candles, candy and just about anything stating 'be my Valentine'. I was a bit of a very bad blogger last month and didn't start the year off with a Beauty Bag, so this one should be quite a good one. Beauty bits that serve very multi-functional tasks; and yet conquer the the whole idea of love-  I am all over that.  With 2014 off to a great start, this month is bound to fly by faster than you can say 'Be Mine'; either way its time to get a bit cheeky and fall in love- I welcome you to the February makeup addictions…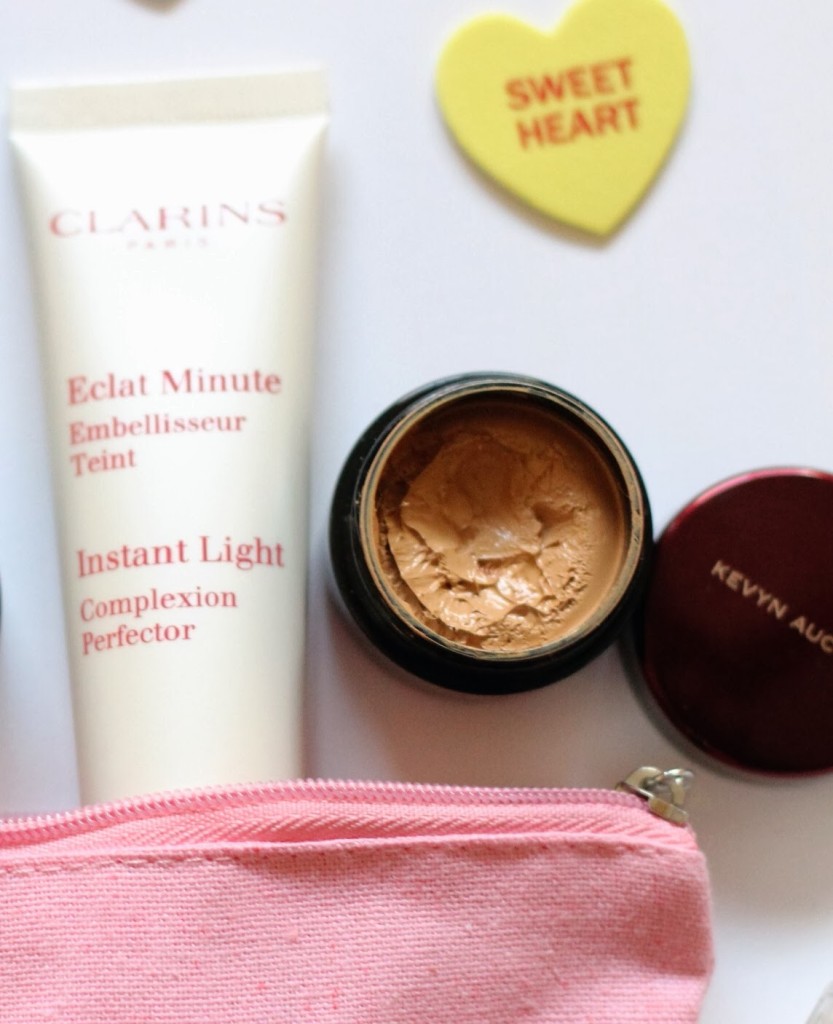 I have always been one on the hunt for a great foundation. One that can be a bit of a multi-tasker is always an excellent choice for me. Foundation, concealer, tinted moisturizer, corrector and contour- hmmmmm…… You had me at foundation and concealer. This month after a much needed skin renewal, a foundation that I seem to want to turn to is the
Kevyn Aucoin Sensual Skin Enhancer-
$48 USD. This foundation literally is the 'do all things and cover all things' wonder in a tub. Paired with the
Clarins Instant Light Complexion Perfector
-$36 USD, this miracle takes the smallest pin size amount and covers the face impeccably. Skin is left flawless, dark circles are given a run for their money and the coverage is long lasting. Perfect for that special night out.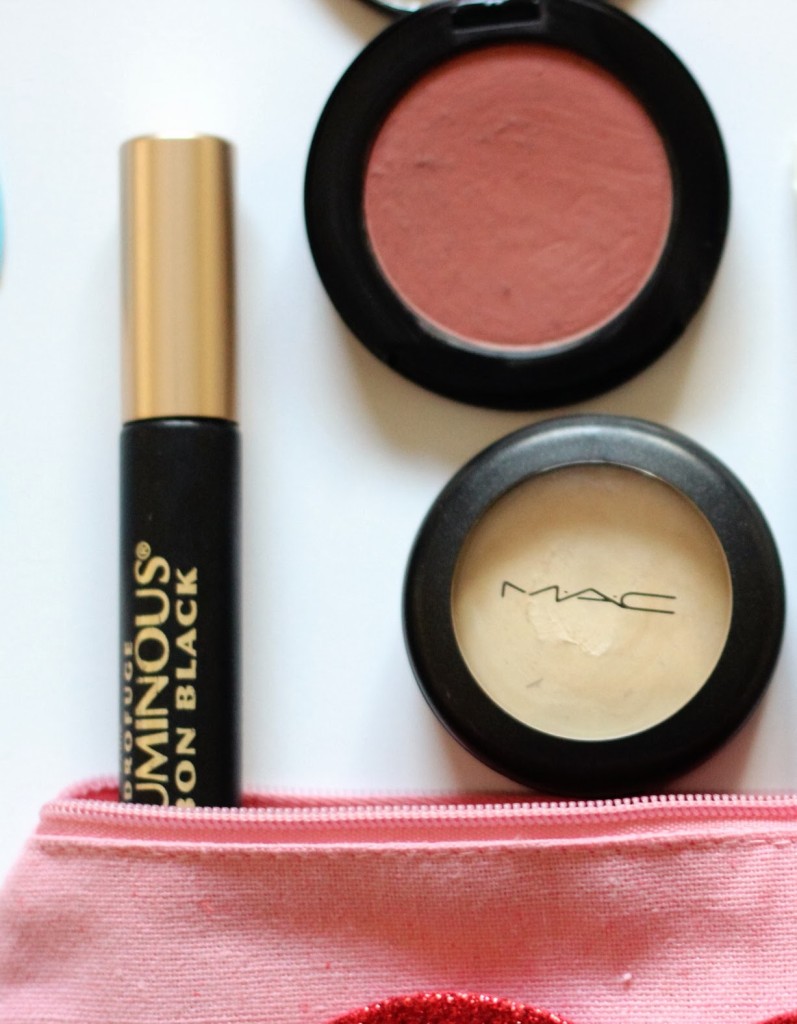 A light sweep of
MAC Cream Colour Base in Pearl
-$20 USD, across the tops of the cheekbones, down the bridge of the nose, and on the brow bone- skin is given a gust of instant oomph with a bit of subtle radiance. Topped with a dab of
Bobbi Brown Pot Rouge in Powder Pink
– $26 USD to the cheekbones for some instant blushy glow. Tap a bit to the lips for a instant pout pick me up. No smudging, long lasting, and perfect for a serious makeup session-hint, hint.  Throw on a few coats of a
L'Oreal Voluminous Mascara
– $7.99 USD in the blackest black and add volume to the lashes like no other. Squiggle all the way down to the bottom of the root for an instant eye opener and a liner like effect-Voila, valentines ready.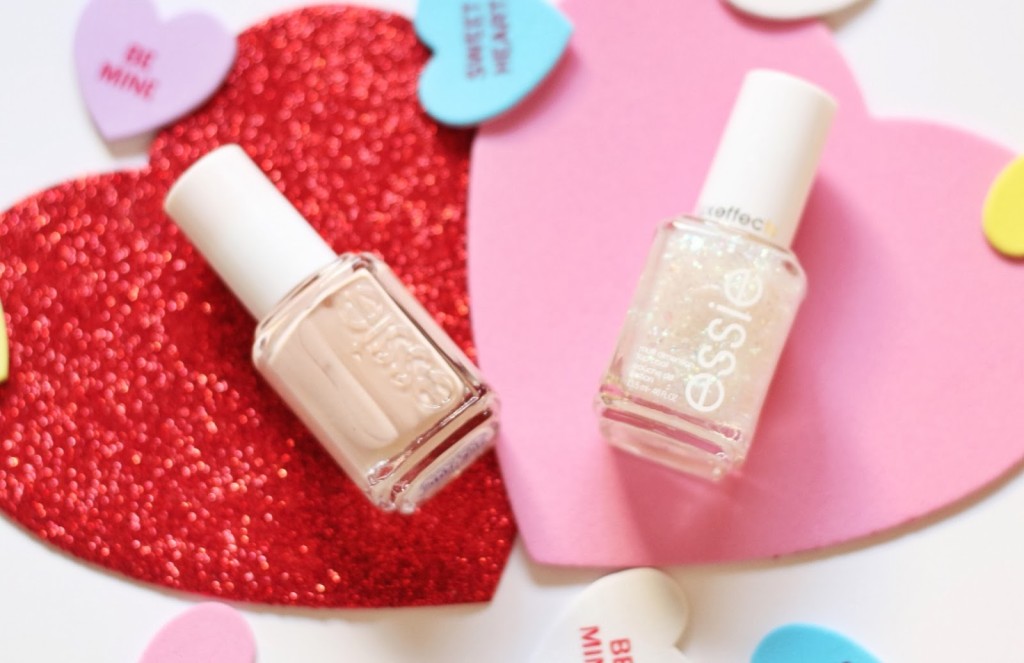 Last but not least, the last pick of the bunch is topping the nails with a bit of a Valentines blush and bling with a solid coat of
Essie Nails Topless & Barefoot
– $8.99 USD,  and a coat of  
Essie Nails Luxe Effect in Sparkle on Top
– $8.99 USD  make for the perfect blushing color duo. Subtle, natural with a side of iridescent bling. I'd say that is the making of a great evening. So there you have it. A beauty bag filled with love, multi-tasking and long lasting beauty to help keep you looking perfect during this month of love. Keep a close eye out as I may just a thing or two up my sleeve faster than you can say- Pucker Up….