Have you had your eye on that
Bobbi Brown Shimmer Brick
for a while? But just can't seem to swallow the $42 USD price tag? Well Ladies I have found something on the market that is simple too good to pass up. Stay tuned cause you will be dashing to the drugstore ASAP after reading this…
As much as back in the day I have been a huge fan of shimmer-  maybe at times too much of a fan! The Bobbi Brown Shimmer Brick has always been something that excited me, yet I couldn't grasp my hands on the proper way to use it. The shimmer always seemed a bit too-well shimmery and a tad uncontrollable unless you had a super light hand. Instead of ending on the right places, I found it always ended up a bit of everywhere a la disco ball feel for me.  On first look the new
Revlon Highlighting Blush Palette-
$10.99 USD resembles the likes of the Bobbi Brown Shimmer Bricks; but oh they are so, so different.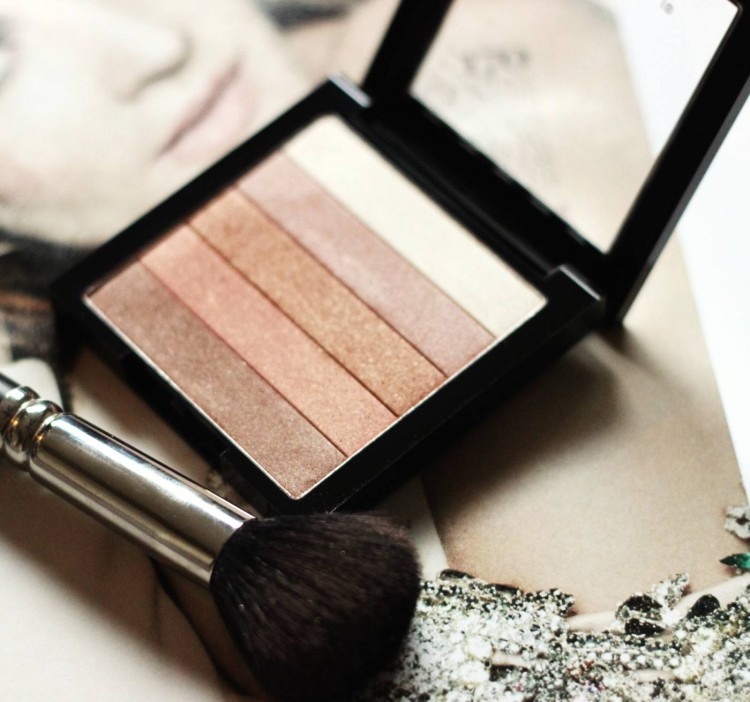 First things first, the shimmer is not really a shimmer. Its more of a sheen and let me tell you, they are GORGEOUS! With 3 beautiful shades to choose from: Peach Glow, Bronze Glow and Rose Glow, I obviously reached for the most neutral- Bronze Glow.  This little dream of a palette is seriously amazing. A soft swipe across the cheeks leaves them looking luminous and sunkissed without looking fake. A heftier swipe across the cheeks and you have some majorily bronzed, blushing cheeks that will last you all day. These are super easy to to twirl your brush in and gain a variety of color making the most gorgeous bronzy shade, or you can literally choose a few and top them off with the a bit of highlight at the top. This palette is making its way into my daily routine as of late, and I am loving the sun-kissed look amongst all this cold, California weather we have been having as of late.
These beauties have already launched stateside and are starting to make their way across the nation this Spring. For the price tag you can't help but want to snag them all. It's time to start getting cheeky with it- I am official a blush convert!