It's no secret that I am a neutral makeup lover. I mean who can resist anything that is nude toned or bronze-y on the lids, a bit of peachy pink flush on the cheeks and a 'your lips but better' color on the lips.  My heart just pitter patters at the thought.So when I was sent BA STAR Cosmetics Glue Base and Bronze Star Dust*, I was jumping with joy. A multi-function-able product, long lasting, and of course neutral– what more can a girl ask for… I now introduce you to a tried and tested beauty must have in the making, here is the need to know- BA STAR Star Dust…
BA STAR is a makeup brand that until recently has been super huge in the cheerleading and dance world. Being an ex- cheerleader I fully understand the longevity needs of makeup-
lasting through practice and performance time is a major must have
! BA STAR is known for their performance lasting glitters and pigments as they
shine bright like a diamond
while in use on stage.
In their latest launch they dropped the bombshell of all bombshells by introducing
Star Dust.
A collection of gorgeous eye shadow pigments in 8 great shades and their power locking
super hold
liquid glue base
, for the price of $8.75 USD. Now on to the good stuff…
I was sent the color Bronze; it reminds me a bit of MAC Cosmetics Pigment in Copper & Tan, mixed together, but a bit more bronzy. The level of pigmented color is absolutely to die for. The color payoff and texture of this pigment are amazing. The pigment came with a glue base to help set the pigment. I was a bit hesitant about the glue base at first as I thought it would be overly sticky like glue. It is the texture of a liquid versus a primer that you rub into the eyes and shockingly NOT overly sticky at all. You just swipe a bit on the eyes with the trusty application wand, wait for it to dry for about 30 seconds and then apply the color on top. Believe me when I say 'A little of this goes a long way'; the base literally helps the pigment stay locked in for at least a solid 6-8 hours of wear time depending on the weather- even this humid Southern California weather we have lately. I was pleasantly surprised how little product of both you needed in order to achieve a beautiful, long lasting look. The star dust literally adds that perfect pop of long lasting color to the lids minus the lingering fall out that other pigments give. Can you say AH-MAZING!!!!
So there you have it. A nice pop of shimmery bliss on the lids, and a must have sticky base for all. I feel as though I should be jumping right in and heading straight for a pigmented fest of color more often. I might just have to say BA Star cosmetics is  on its way to becoming one of my go to's as I have my eyes on Apricot Star Dust and Deep Plum Star Dust  already….  
**Extra Bonus for all Makeuplifelove readers, BA STAR Cosmetics is offering a great 50% off reader deal from now until September 30, 2013 using code: BBDUST at checkout. This is opportunity you cannot pass up. So hurry up and head on over to BA STAR Cosmetics and get some goodies! **
What do you currently have your eyes on?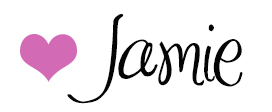 **PR Sample: Provided to me via BrandBacker
 This was NOT a sponsored post nor was any compensation provided. All opinions expressed are my own. I maintain the utmost integrity and will always remain with honest with my reviews, thoughts and opinions**