If you follow me on Snapchat (@jmelee1221 if you don't) you all know that I LOVE my TV shows especially
Chicago Fire
. However being busy a lot of the time, it often causes me to miss some of my current favorites. Seriously you guys right now there are SO MANY great T.V. shows, it is so hard to keep up. One thing I am looking forward to this upcoming week-
besides to much needed time off and a whole lot of Thanksgiving food
, is the fact that I can actually sit back, relax in bed and catch up on my television shows. Recently I found out about
NBC TVEverywhere,
which seriously you guys is LIFE CHANGING! With
NBC TVEverywhere
you no longer have to wait until you get home to binge watch full episodes of your shows, because you can stream and binge watch from the luxury of your laptop-
Life changing right?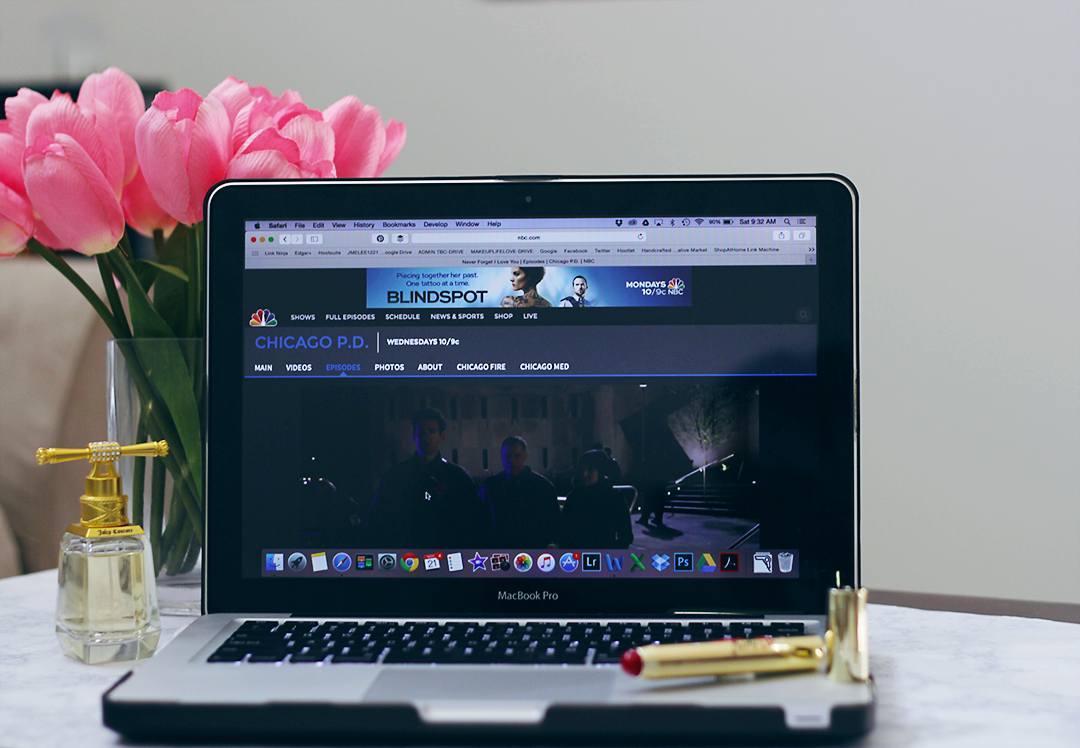 NBC has made it so easy to catch up and enjoy all your favorite NBC shows with NBC TVEverywhere at anytime of the day. All you need is a laptop. I have been catching up lately on all my shows including The Voice– I am totally #TeamGwen, The Blacklist, and my current addiction Chicago Fire. Chicago Fire is currently in its 4th season, and OMG things are heating up this season BIGTIME! Recently I have also started to get into both Chicago PD and the newly launched show Chicago Med. They tend to intertwine story lines with Chicago Fire often, so it seems natural that of course I would LOVE both of these two. What can I say I love my Chicago TV family! I mean seriously where else can you get eye candy and your dose of drama all at once? Are you Team Casey or Team Severide? Either way I will be curled up this week with my laptop, binge watching all favorite NBC shows. What about you? What are a few of your favorite shows to watch this holiday season?
Be sure to click through any of the images above to learn more about NBC TVEverywhere and get ready to enjoy binge watching from anywhere! So what are you waiting for? CLICK HERE to start watching and get up to date on all your favorite shows, NO login required. Just CLICK HERE and WATCH NOW!
Disclosure: Many thanks to NBC for sponsoring today's story and encouraging me to catch up on both Chicago PD and Chicago Med!