Looking for the perfect midweek pick me up to help address your skin concerns? See why you need to try the new Clarins SOS Masks, and how it can change your skin in just 10 minutes.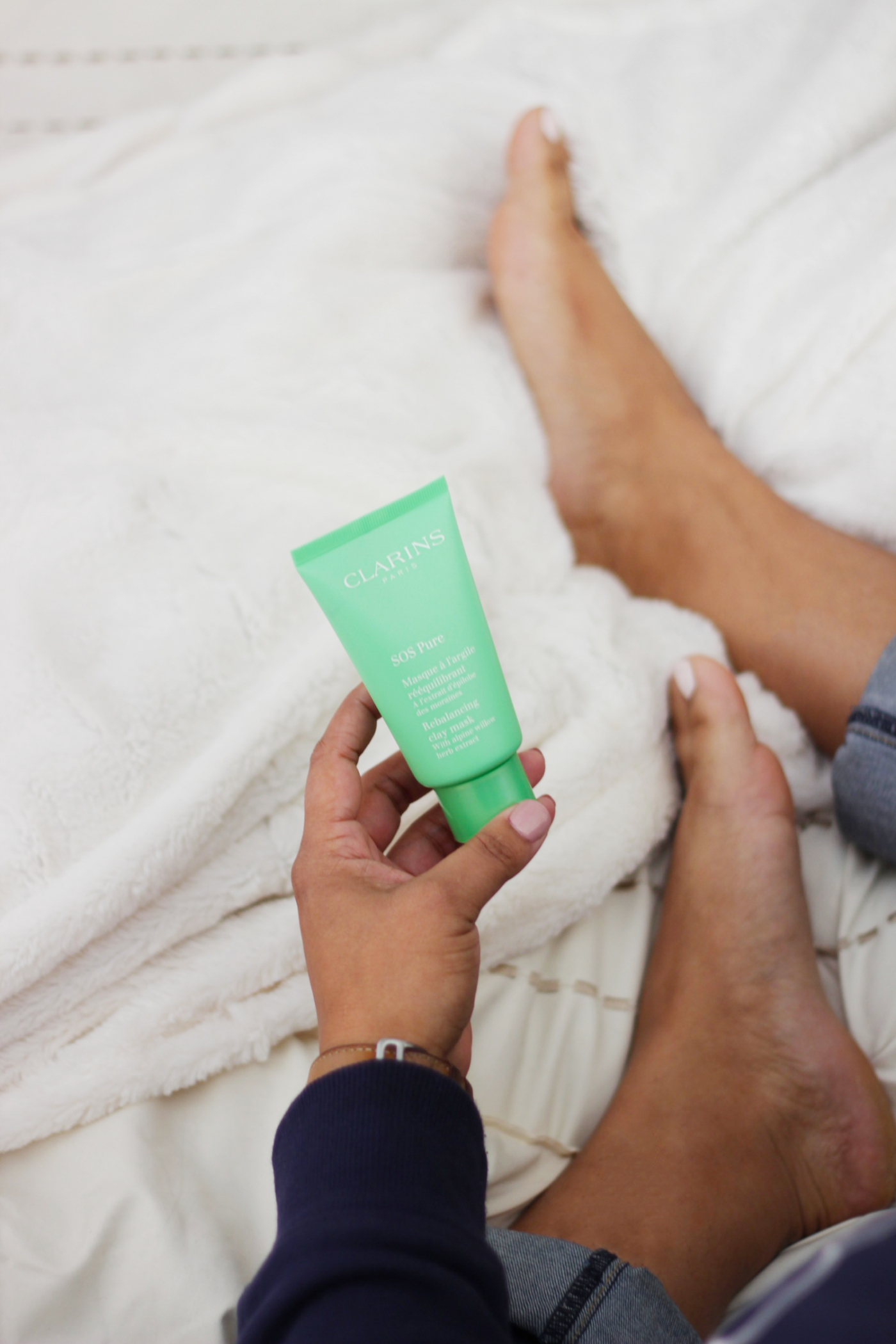 Today's post was sponsored by Clarins. As always all thoughts and opinions are my own. #Clarins
When it comes to Clarins you all know I am a MAJOR fan of pretty much everything they come out with. Something about the brand just REALLY gets me. My skin loves their formulas, my lips are obsessed with their instant comfort lip oil, basically EVERYTHING they bring to the market it a win-win for me.  A while back when I saw that they were coming out with some awesome new SOS Masks, I was instantly intrigued- like BIG TIME! Since I am a mask lover, I figured it was time to try them out- so when one arrived on my doorstep I instantly jumped with joy. Here is why…
Face masks are always one of those things for me that are the perfect midweek pick me up. You know the drill- pop on a mask one or two times a week depending on how my skin feels. For some reason putting on a facemask for sometimes often feels like the perfect little spa treatment that is quick, easy, and effective. The new Clarins SOS Masks are prime examples of the perfect way to add some oomph to your skin with a short 10 minute time frame. Sounds too good to be true right? That's what I thought until I used one and instantly was OBSESSED!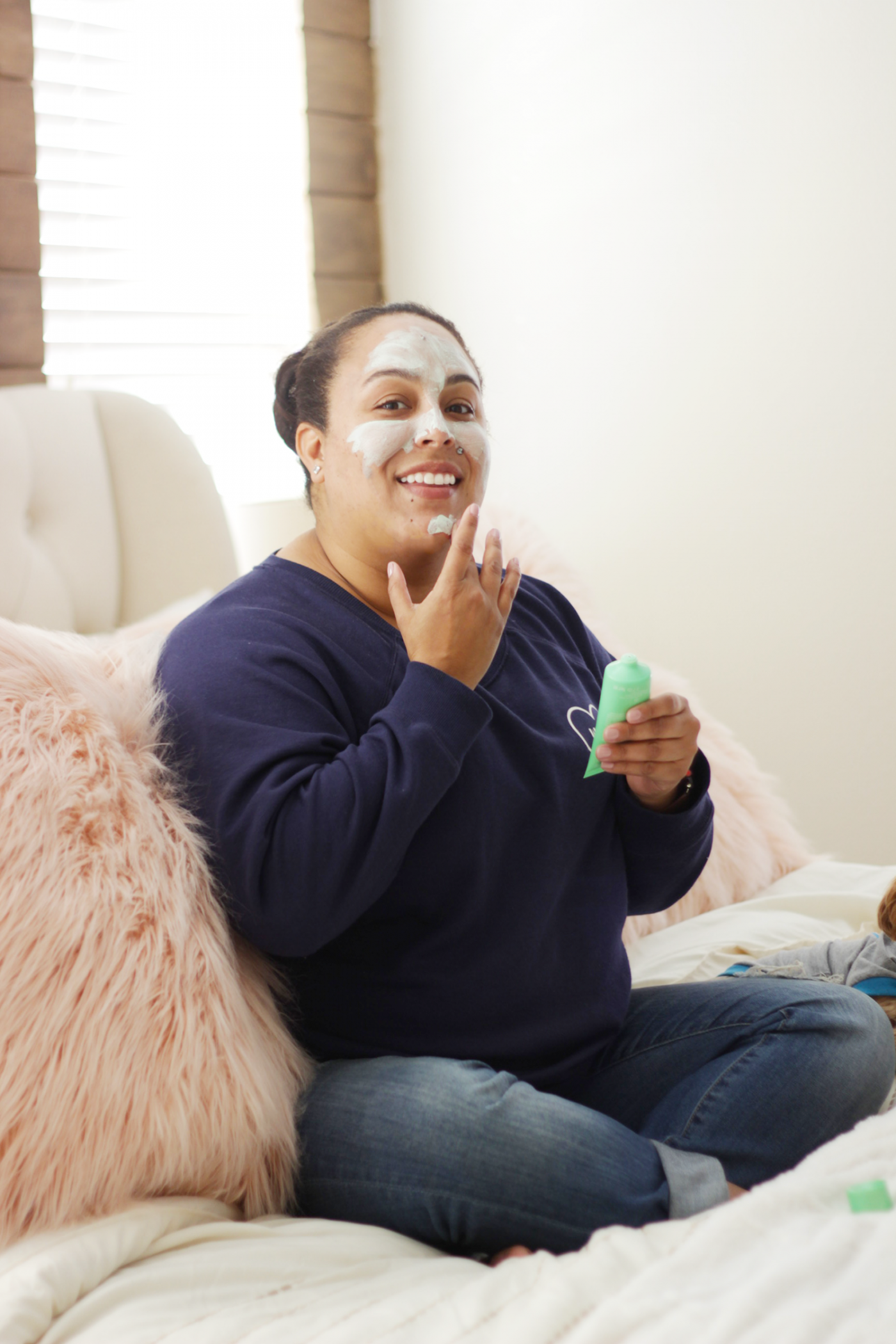 Looking to quench dehydrated skin? The SOS Hydra is the perfect solution. It's not only refreshing but it also helps with rashes, redness and dry skin. Have dry, flaky skin from the harsh winter weather? The SOS Comfort is pure perfection for you. Rich, buttery and super nourishing the SOS Comfort is a balm like mask that instantly resets the skin.  Have oily skin and need to get it under control? This is where the SOS Pure comes in handy and it is SOOOOOOOO good.  I was sent the SOS Pure mask which is perfect for my skin type. The SOS Pure mask is perfect to help get my combination-oily skin under control. This gorgeous green clay mask is a rebalancing clay mask that is formulated with alpine willow herb extract that is seriously out of this world and leaves your skin ultra velvety smooth. Not only it is SUPER gentle but it is perfect for congested skin. I love that it is non-invasive and almost gently cleansing the skin- but even better- it hasn't caused me to break out like other clay masks.  Since I have combination-oily skin that is at times pretty acne-prone; I have been using this mask twice weekly when my skin feels like it really needs help clearing up, and I have to admit it is PERFECT at doing the job without aggravating everything.  My skin is seriously so in love with this mask!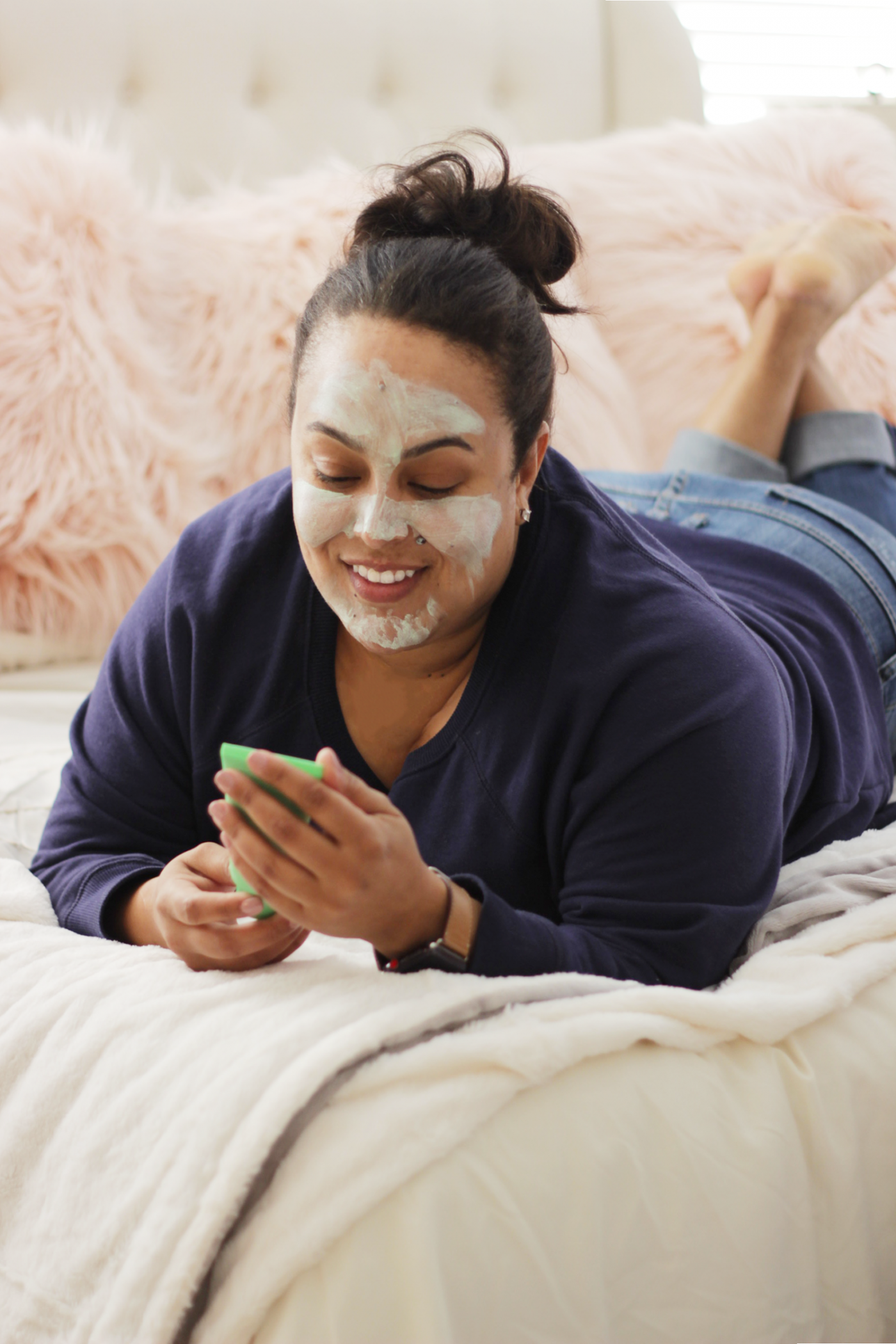 My final thoughts- I am absolutely obsessed with SOS Pure so much, that I can't wait to get my hands on the SOS Comfort and the SOS Hydra. I think all 3 of these masks will be the perfect companion to my stash and the best part of these masks is that there is something for everyone and EVERY skin type. Just 10 simple minutes until your skin is refreshed, hydrated, under control and glowing. New Year, new time to have gorgeous and glowing skin, right?
PIN NOW, READ LATER: 

Clarins Clarins Beauty Clarins SOS Mask Clarins SOS Pure Mask