Have you ever tried castor oil? If you are looking for something that can hydrate, nourish and enhance the hair, body, and skin- you need to keep reading to see why you need to try it ASAP!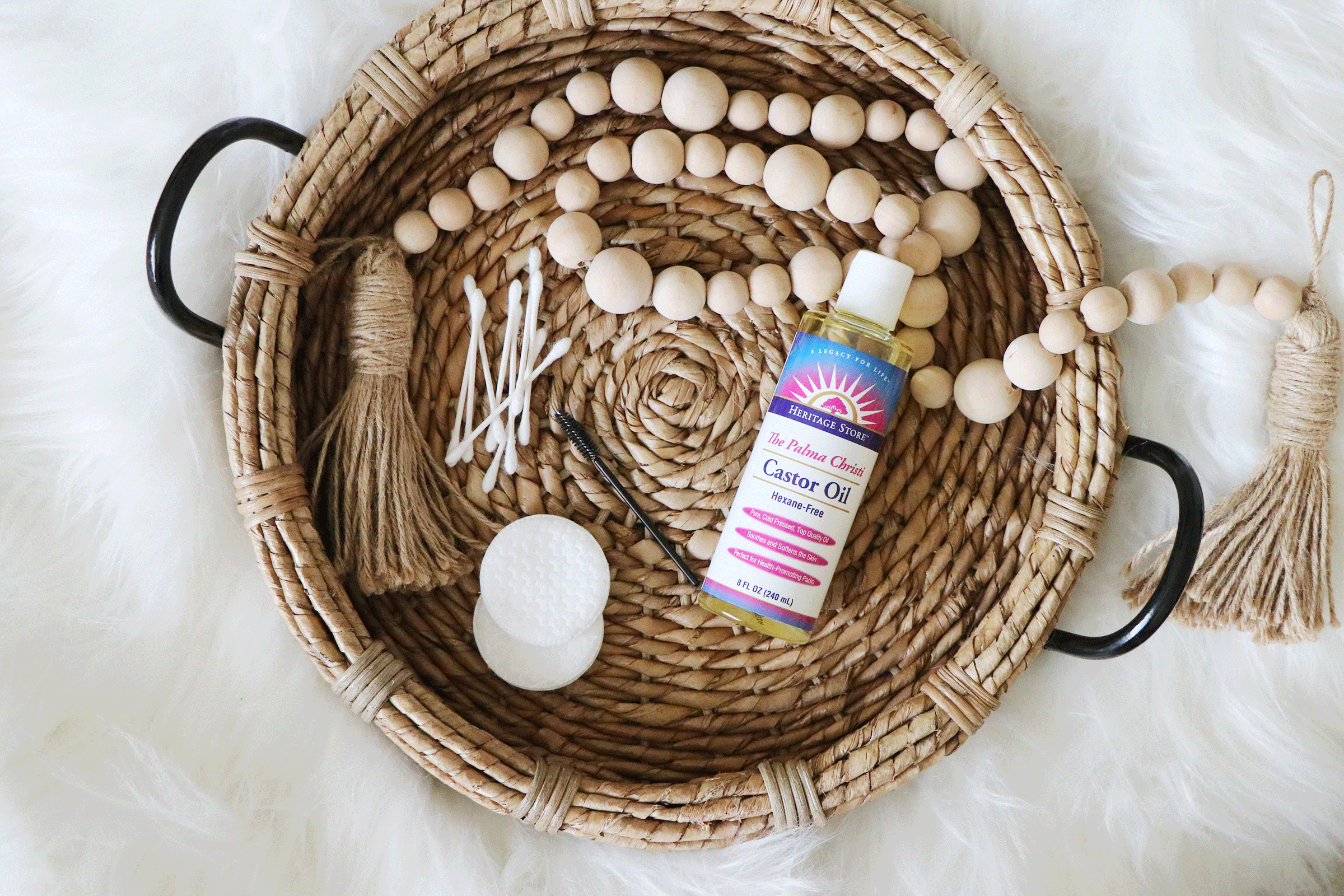 This post is sponsored by Heritage Store® as always all thoughts and opinions are my own.
Let's be honest the weather in Southern California lately has been a bit wacky, in fact, it ACTUALLY is starting to feel a bit like winter. Of course, colder winter weather is something that I am not 100% used to nor is my skin. You see, colder weather for me also means dry skin- something I am NEVER prepared for-which means it is time to call in the big guns… in the form of Heritage Store® Castor Oil. 
When it comes to working a bit of winter weather magic- Heritage Store® Castor Oil, is at the top of the list. From hair and scalp to keeping my skin hydrated I have been OBSESSED with the Heritage Store® Castor Oil and its many benefits. In esthetician school, we talked greatly about castor oil and how it really is a magical oil and can do so many things ranging from glowing skincare, to amazing shiny, conditioned hair, even super hydrating body care- seriously you guys – you NEED to try it- here is why!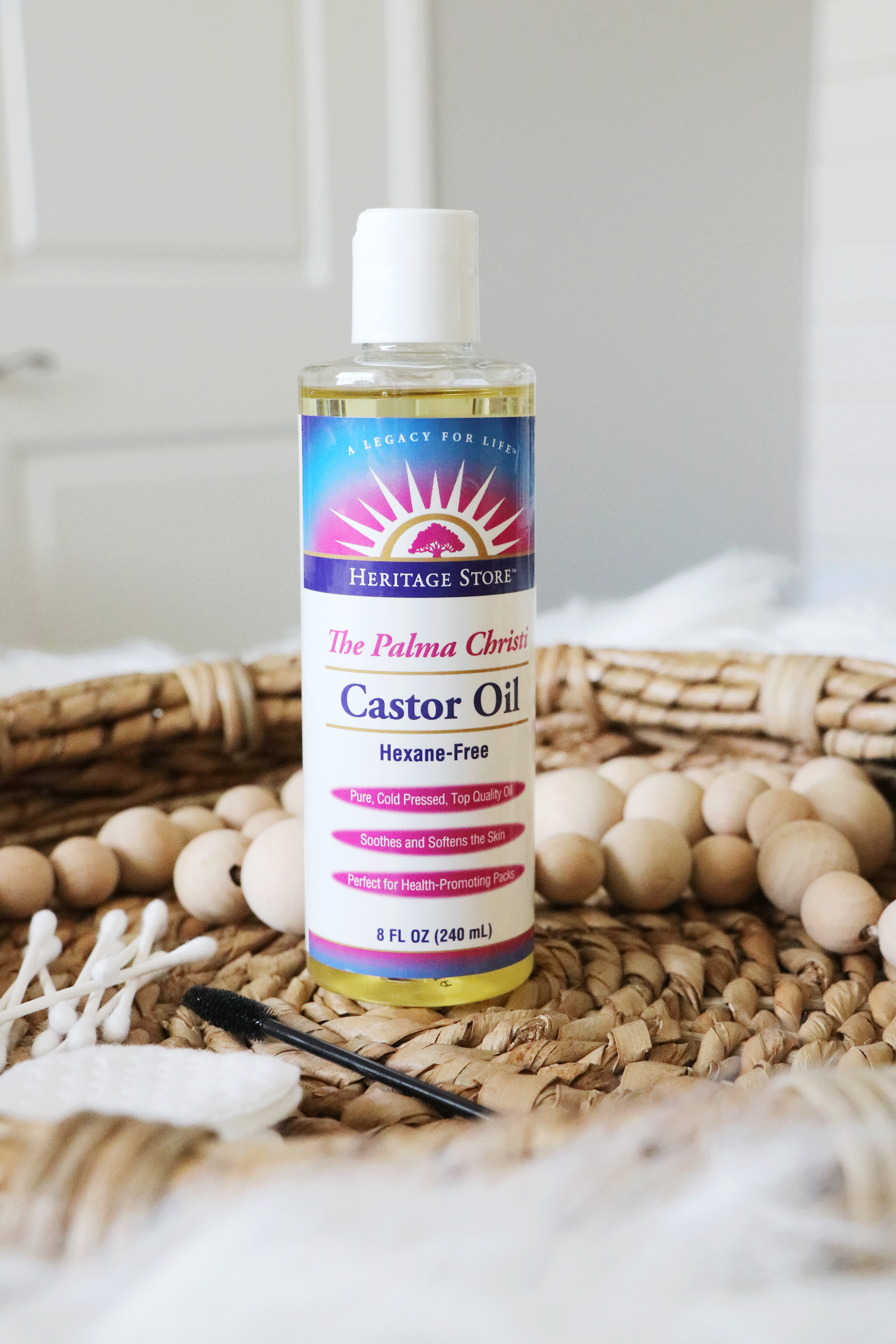 Heritage Store® Castor Oil is full of natural ingredients. It is not only cruelty-free but it is also cold-pressed and paraben-free as well as free of any artificial color or fragrance- which for me and super dry skin and hair is important. You see, I have chemically treated hair, so in the wintertime, it tends to need some extra nourishment, where my skin tends to get super dry and sometimes can get cracked- and Heritage Store® Castor Oil has really been helping me stay hydrated and nourished from head-to-toe. Below are a few of my favorite ways to use Heritage Store® Castor Oil…

// HAIR //
My hair has been singing praises since I started to use the Heritage Store® Castor Oil.  Since castor oil contains omega-6 fatty acids and ricinoleic acid it makes the perfect leave-in conditioner. I love applying this to my hair and massaging it into the scalp as well as adding it to my ends to help moisturize and condition my hair naturally. 
// SKIN // 
You guys castor oil is an AMAZING moisturizer that is super hydrating and soothing to the skin. In fact, some of the fatty acids that castor oil contains are very helpful as they help restore the skin's natural moisture balance.  BONUS TIP: It can also help a bit with wrinkles (just take a small amount and rub directly to the wrinkled area- leave it on overnight) softer, supple skin. 

// EYEBROWS //
So my eyebrows were one of the first things I actually started using castor oil on. You see Heritage Store® Castor Oil is SUPER good for enhancing the strength and fullness of your eyebrows. It is thick and semi-sticky but super effective- and the best part- you don't need a ton of product either. I just put a tiny bit of Heritage Store® Castor Oil into the palm of my hand and take a mascara wand to apply it to my eyebrows. I find that the mascara wand really helps it coats my brows effortlessly all while brushing them from root to tip. I have been doing this every night for a while now, and have totally noticed a difference in the fullness of my eyebrows. BONUS TIP: you can also do the same thing to your eyelashes! Just grab a spoolie and apply! 
So next time you are looking to hydrate, nourish and strengthen the hair, skin, and body – try adding a bit of Heritage Store® Castor Oil into your regimen. Trust me I promise your hair, skin, and body will thank you! 
Have you ever tried castor oil yet? If so, what are some of your favorite ways to use it? Let me know in the comments below…
READ NOW, PIN FOR LATER: