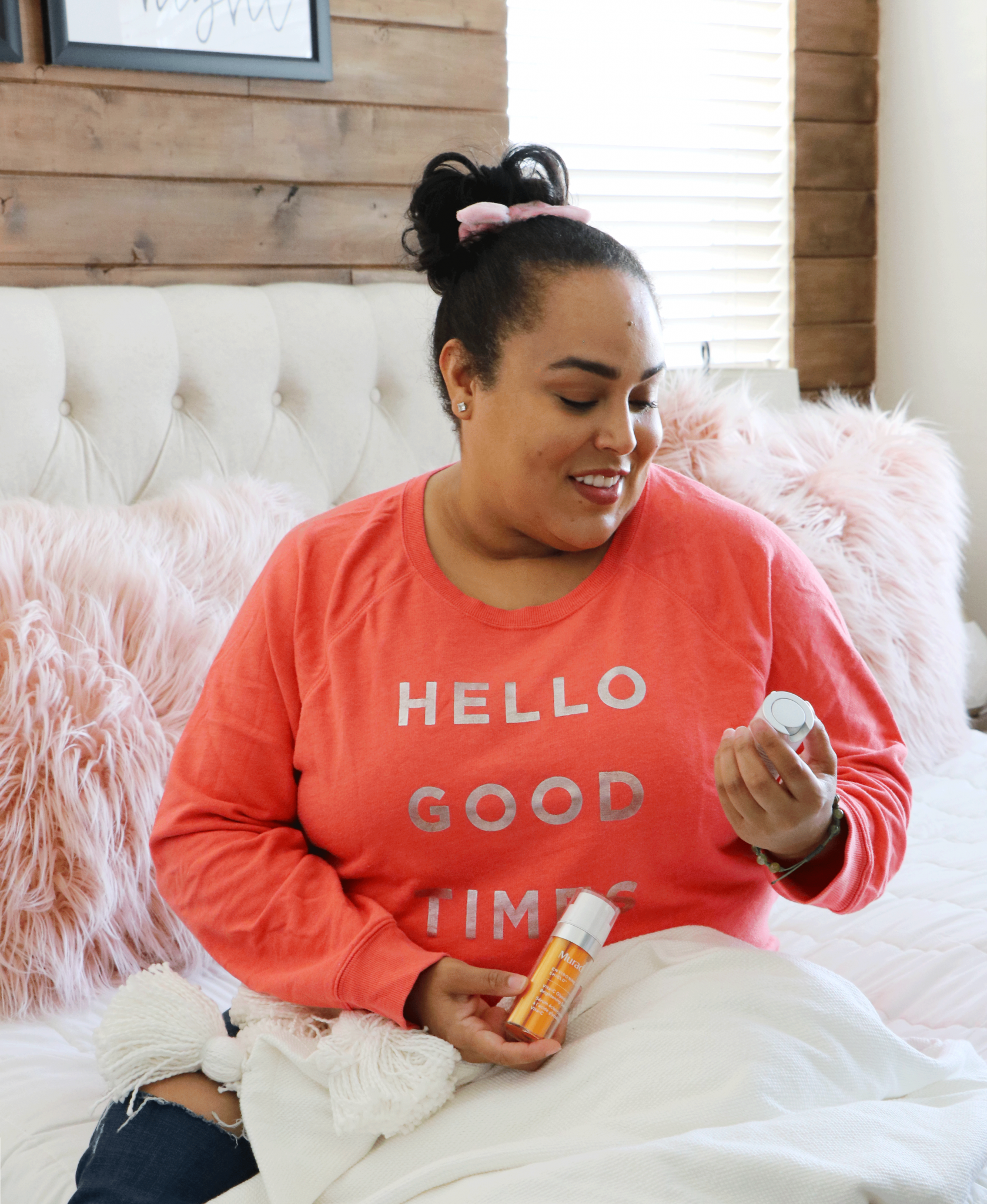 It's no secret that I'm a little (okay like A LOT) obsessed with great skincare and taking care of my skin. Since I am inching closer to forty, I'd like to think along the way I have picked up a few great skincare tips- from ingredients to products – I continue to research and try new things. One thing that I have been using for the past decade and remains constant in my regimen is…. Vitamin C. Curious why you need Vitamin C in your skincare regimen ASAP? Keep reading to see why……
What Is Vitamin C? 
Vitamin C is basically liquid gold in a bottle (just kidding, but not really). Vitamin C is pretty much an antioxidant (trust me you need them) that helps protect the skin against free radical damage, helps even the skin tone (rid you of those pesky dark spots, hyperpigmentation, and age spots), promotes collagen production, and of course helps slow down the aging process. To me anything that is going to help even my skin tone and slow down aging – I am SOLD!
Who Should Be Using It?
Vitamin C can be great for EVERYONE! Yep you heard it correctly – EVERYONE! For people will extremely sensitive skin you will want to stray from the original L-ascorbic acid version of stabilized Vitamin C and reach for something more water soluble version of Vitamin C like a product that contains either: magnesium ascorbyl phosphate or tetrahexyldecyl ascorbate. Both of those are a lot less irritating than l-ascorbic acid can be.  For super sensitive skin- I like a product like DERMAE Vitamin C Concentrated Serum which also has hyaluronic acid in it to help drive both potency and hydration together.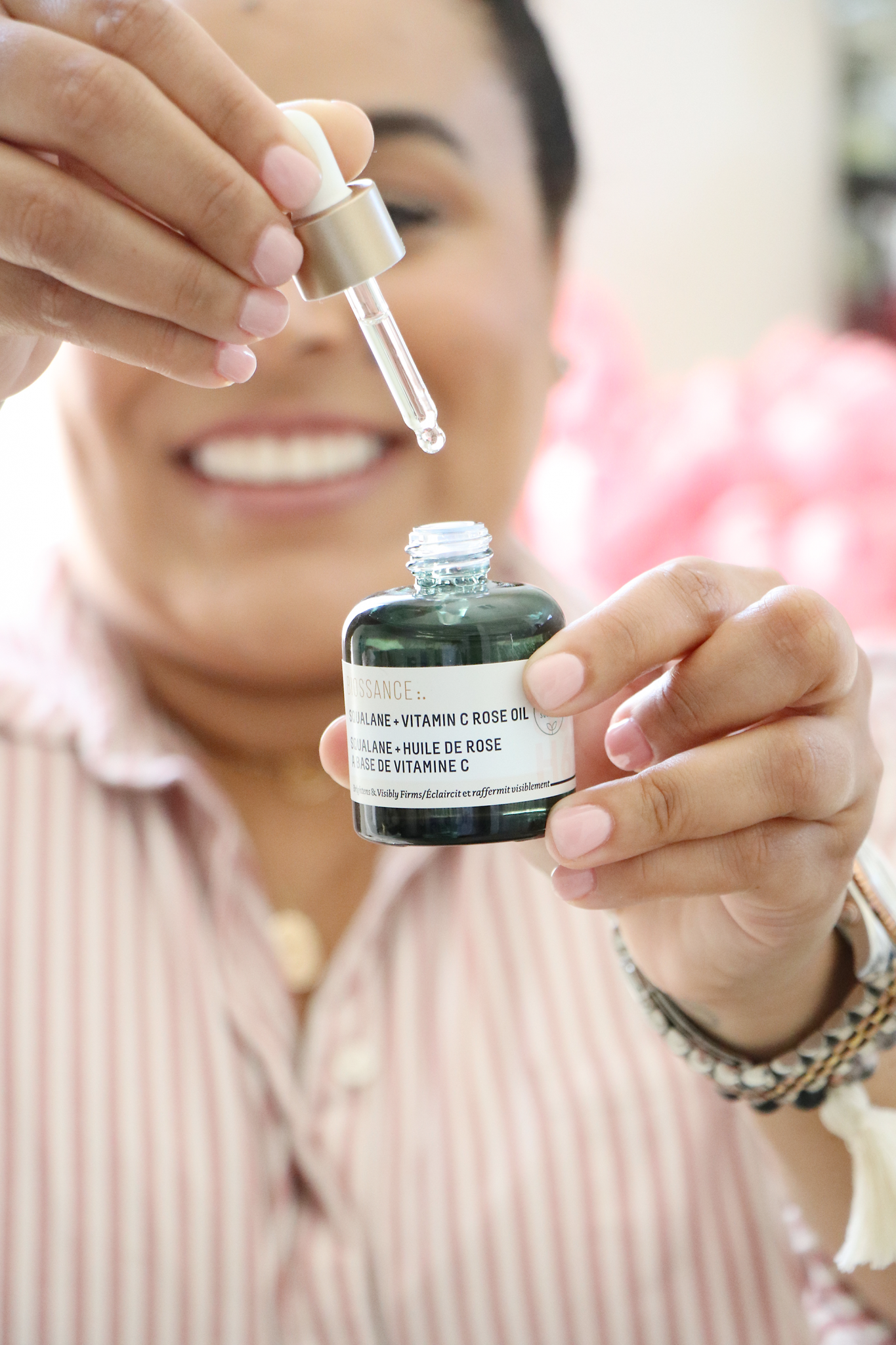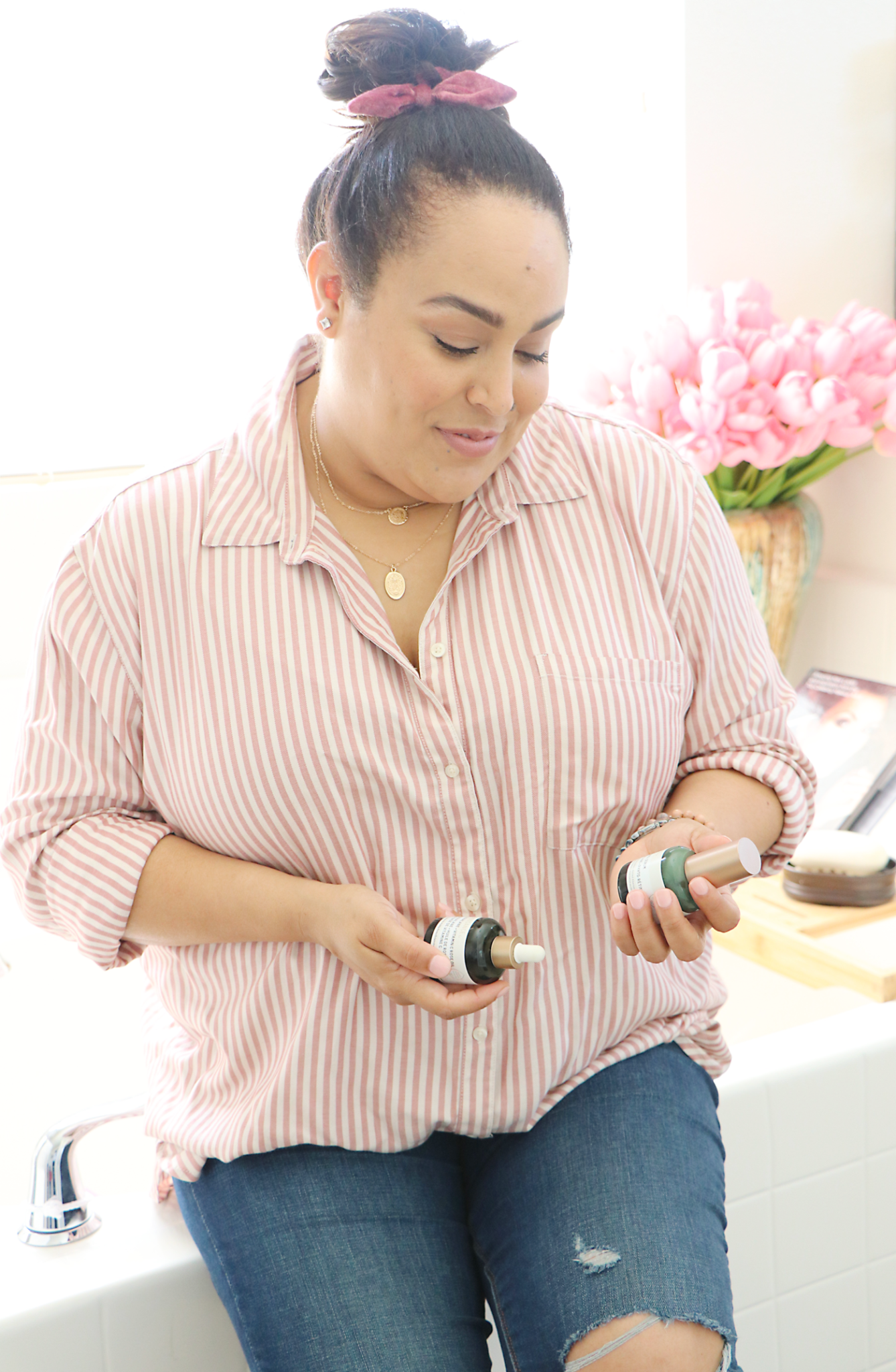 How Often Should You Use It?
Vitamin C should be used EVERY single day! Since it is a powerful antioxidant (and something we can NOT produce on our own) plus it helps ward off skin damage that can be caused by things like environmental pollution, UVA/UVB rays, and so much more. Vitamin C's main function is to help protect the skin- so for that reason alone it is worth using every single day if possible- however, sometimes your skin needs to work its way up to using Vitamin C daily. TIP: If you aren't sure how your skin can handle Vitamin C-try to use it every two days to start, then work your way up to every other day, and then everyday when possible.  Also try to reach for Vitamin C in a serum form since it will penetrate better and quicker than that of a cream form. 
How Do I Exactly Use Vitamin C?
So when it comes to using Vitamin C, I highly recommend that you use it in the morning part of your regimen unless you are using Tatcha Violet-C Brightening Serum (this serum should be used at night since it is combined with AHA's). I like to use my Vitamin C Serum (which is water soluble) AFTER I cleanse and tone, but before anything else (like this hyaluronic acid, moisturizer, and SPF). However, if your Vitamin C is oil-soluble (like this one) you will want to apply all your water based products first, then add the oil based item before your moisturizer and SPF.  Since Vitamin C helps neutralize free radical when used in the morning and under SPF it almost tends to act as a double layer of protection all while helping brighten the skin. It's a win-win.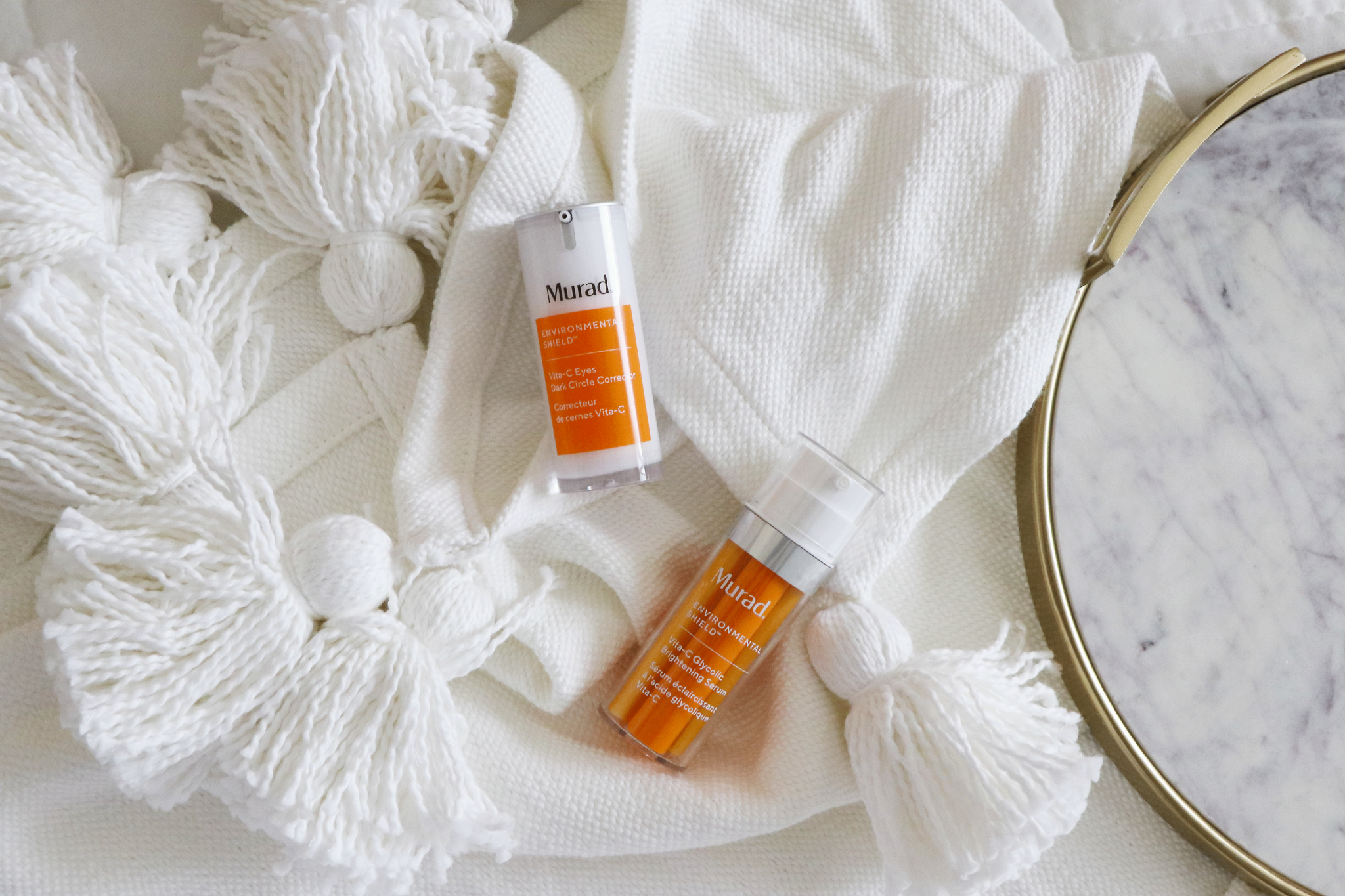 What Kind of Vitamin C is good for MY Skin type? 
OILY SKIN 
DRY SKIN
NORMAL/COMBO SKIN
SENSITIVE SKIN
ACNE PRONE SKIN
So there you have it: a quick rundown on why you need Vitamin C in your skincare routine and why this ingredient is something you should incorporate into your skincare regimen ASAP. From protecting the skin to helping reverse skin damage- Vitamin C really is a bit of liquid gold.
SHOP THE POST:

Now the real question is: Do you currently use a Vitamin C serum? If so, what is your favorite? Comment below and let me know… 
READ NOW, SAVE FOR LATER: