Looking for the best face masks for spring / summer weather? No matter what your concern, I have a face mask for you!
Right now so many of us are still spending a ton of time indoors, whether you have been quarantining with family or are riding it out solo this whole time, one thing I can say many of us are doing is – SELF-CARE! I'll be the first to admit throughout this whole thing, I have been really digging a daily/weekly mask. Whether it is a mask to get my skin in tiptop shape from being dry/dehydrated, clogged or congested to something that is just overall lacking radiance and luster- I have found in my current stash a mask for that. I mean what better way to practice self-care while we #StayAtHome than with a face mask? 
A few weeks ago as I was starting to purge my skincare collection and make room for new products/remove old products/ and figure out what to donate/giveaway- I ran across so many face masks that I had once loved, repurchased, raved about- but at the moment weren't getting any love from me. So I decided to start getting back into my old routine of a midweek mask- which has since turned into a midday masking– and I have to admit my skin has never been happier. So I figured what better time to round up the best face mask for any and all skincare concerns. Sometimes you just have to Netflix and mask, right? 
MY TOP FAVORITE FACE MASKS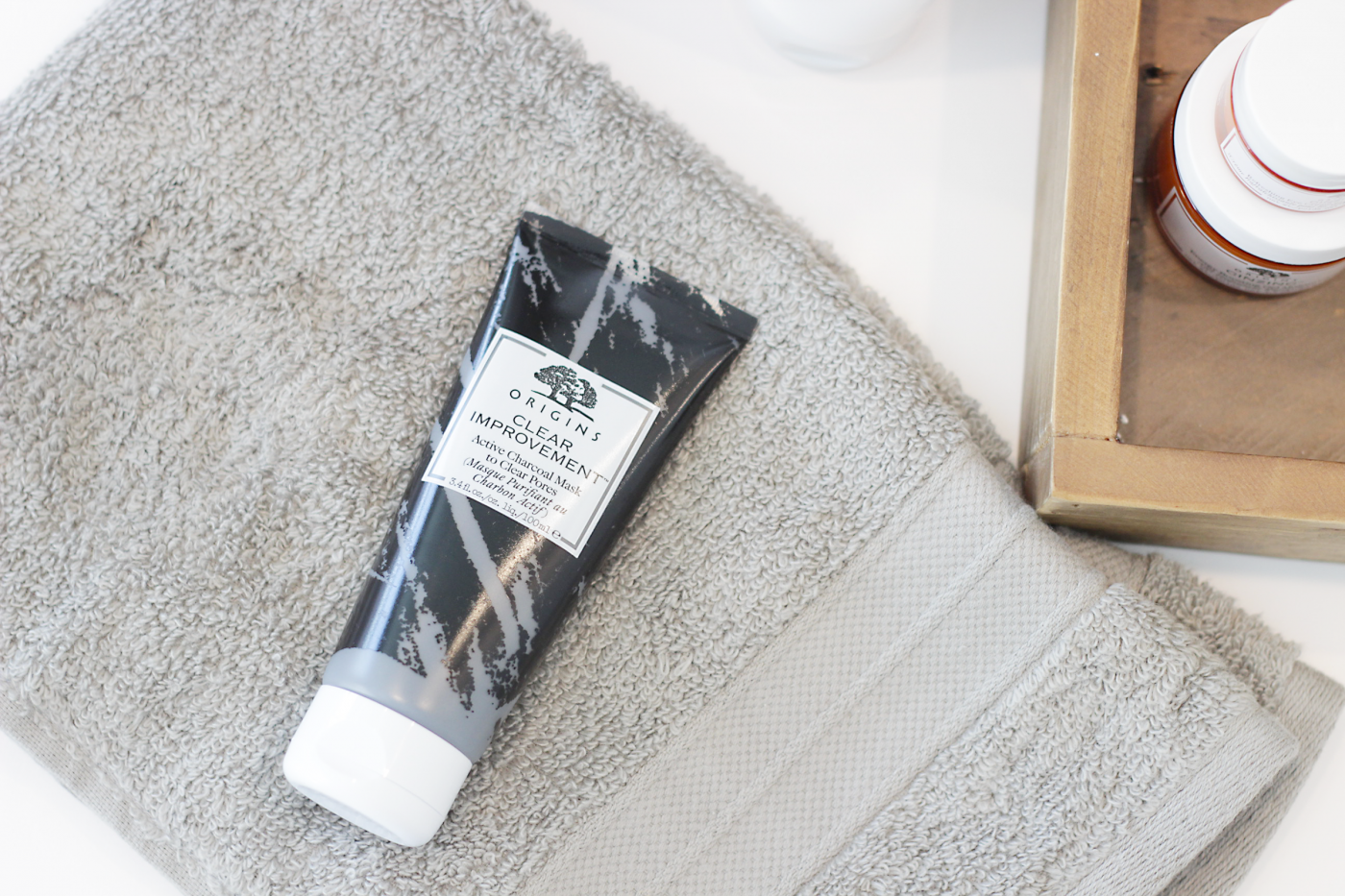 Looking for something to deep cleanse/exfoliate/ refine/hydrate or nourish the skin? I have you covered! The best part when it comes to masking you can double mask (start with one, and finish with another) / mosaic mask (specific masks in certain areas of concern with multiple masks) either way whatever combo you choose to do- you will be glowing after! 
SKIN CONCERN: Dull, lackluster skin needing a bit of radiance
TATA HARPER RESURFACING MASK– I have been a long time lover of this mask. Seriously it is such a great mask (the serum is impressive too). It exfoliates, it brightens, it leaves the skin glowing like you just got a facial, and you can also use it as a spot treatment if needed. It's literally the perfect mask to get your skin in red-carpet shape before a special event. 
TATCHA VIOLET-C RADIANCE MASK– This mask is amazing as it is packed with two different types of Vitamin C + AHA's from several different fruits. I love that when applying this mask it comes on purple as it goes to work on the skin to help bring radiance, reduce dark spots, and uneven skin tone as well as fine lines and wrinkles. 
FRESH BEAUTY VITAMIN C GLOW FACE MASK–  I can't say enough good things about this mask as it gives you an instant glow thanks to its 50% crushed citrus fruits- which makes the mask smell like fresh orange juice and feel like you did a DIY mask– but literally after one use your skin is glowing. The citrus fruit goes to work while on the skin to gentle refine, exfoliate and smooth the skin. This skin has been my constant go-to when in need a super quick within minutes fix to give the skin some much-needed radiance. 
REN CLEAN SKINCARE GLYCOL LACTIC RADIANCE RENEWAL MASK– I have been a long time lover of this mask, as it literally is a mini peel + mask in one. The blend of Papaya enzymes mixed with lactic and glycolic acids from fruits helps give the skin some much-needed radiance. It works wonders on uneven skin tone and texture and overall gives your skin a much-needed glow like you spent all day at the spa.
PCA SKIN PORE REFINING TREATMENT– This mask is amazing. It's a powerful 3-in-1 exfoliation (chemical, manual, and cellular exfoliation) that literally smooths the skin, preps the skin, and overall makes the skin so much better in just 5 minutes. It not only reveals brighter skin in minutes by sweeping away any dead skin cells but it also helps purify the skin and absorb excess oil at the same time. 
SKIN CONCERN:  Dry/dehydrated skin needing a massive amount of hydration
PCA SKIN HYDRATING MASK– I have been finding myself reaching for this mask at least once a week, especially as the weather is getting hotter and we are turning the AC on more- which can cause the skin to get a bit dry. Infused with oat milk extract this mask is super soothing and helps calm irritated skin. I absolutely love this mask especially for travel days as it helps big time to give the skin some much-needed moisture. 
FARMACY HONEY POTION RENEWING HYDRATION MASK– This is becoming one of my go-to masks to double mask with as I love that it gives your skin some much needed intense hydration as it warms on the skin while you have it on. I love that it is super soothing thanks to the honey blend but that it also contains essential B Vitamins to help renew and smooth out any dry skin. Literally this mask leaves your skin feeling so soft, supple, and hydrated for days. 
TATCHA LUMINOUS DEWY SKIN SHEET MASK– If you haven't tried this mask you NEED to grab it ASAP! I love a great sheet mask and this one is the best of the best. This sheet mask gives your skin a HUGE drink of water as it is packed full of nutrients and vitamins. Literally your skin after wearing this sheet mask- your skin will feel plump, hydrated, and nourished. This is the perfect mask to use when you need a drink of water to the skin or prior to makeup application. 
GLOW RECIPE WATERMELON + AHA GLOW SLEEPING MASK– I am OBSESSED with this mask. Not only does this mask work wonders while you sleep, but it also gives the skin some MUCH needed hydration thanks to watermelon extract and hyaluronic acid. I can't even say enough good things about this mask- as you literally will wake up with hydrated, glowing skin that feels plumper and smoother in the morning!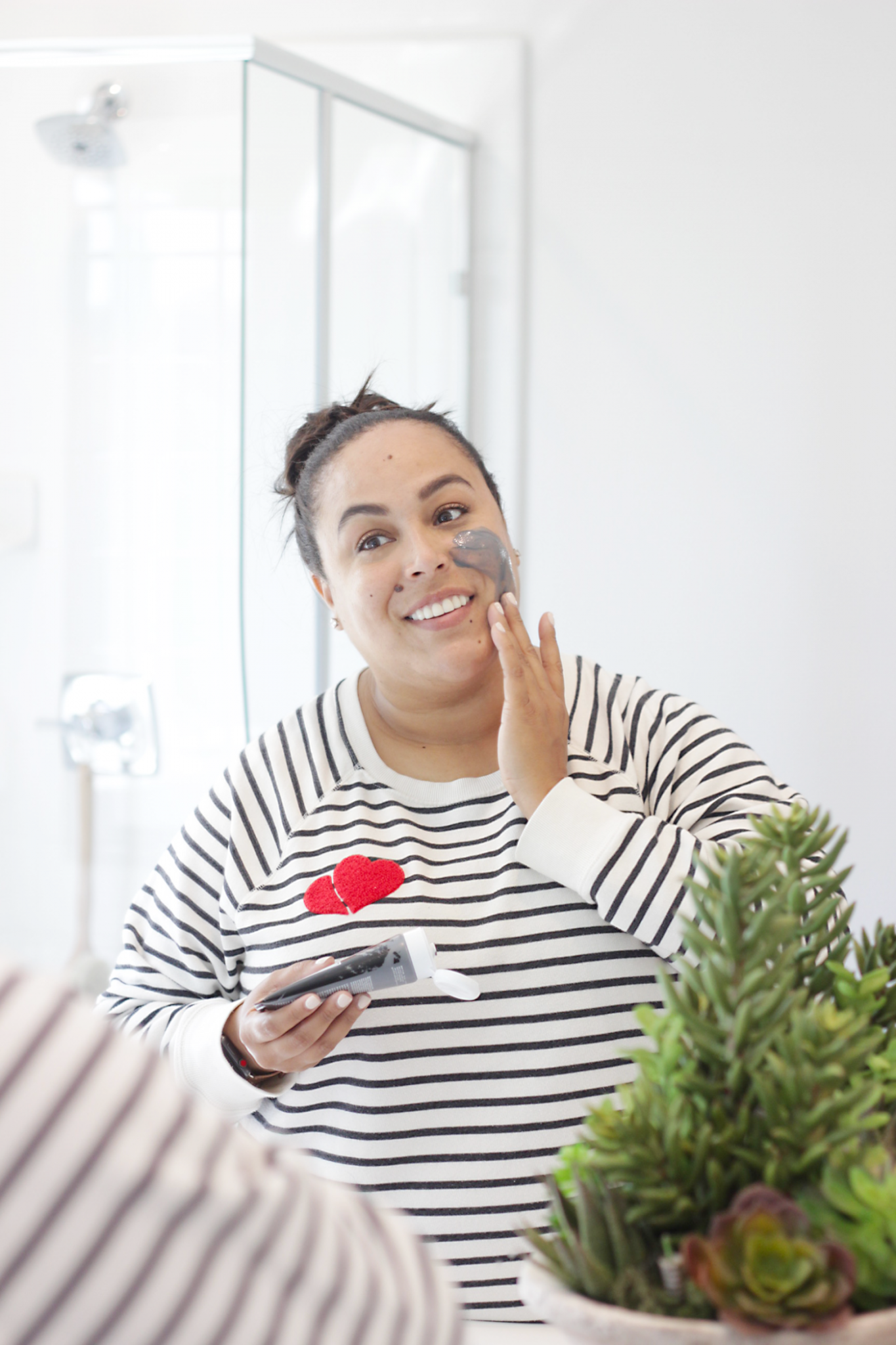 SKIN CONCERN: Clogged and congested skin/something to help tame those pesky breakouts
TATA HARPER CLARIFYING AHA+BHA MASK– So if you are someone who suffers from breakouts (especially hormonal breakouts) this mask is you for. I love to mosaic mask with this mask as I tend to get hormonal breakouts along my jawline. This mask literally does the job. It clarifies, exfoliates, and soothes the skin with its blend of AHA's + BHA's to help target blemishes. It also has some micro crystals in it to give a gentle yet effective physical exfoliation as well- leaving you with a clear, smooth complexion. 
ORIGINS CLEAR IMPROVEMENT ACTIVE CHARCOAL MASK–this mask I have loved for years now. Not only do I know it works, but it is also a holy grail for a reason. It is SUPER purifying to deep clean the skin and help reduce the appearance of pores without ever feeling overdrying. I love to keep this mask on my skin for about 10 minutes right before it gets to be super dry- and then remove it with a warm washcloth to help flush out any toxins and excess oil.
PETER THOMAS ROTH PUMPKIN ENZYME MASK–  This mask is EVERYTHING! It smells like pumpkin pie for starters, but it literally is like giving your skin a mini facial peel as it is a 3-in-1 skin resurfacer. It has a great blend of both chemical and physical/manual exfoliation to help give the skin a much-needed amount of love within just 10 minutes. TIP: This mask is STRONG, so for sensitive skin start out at ONLY 2-3 minutes when using.  
BIOSSANCE SQUALANE + TEA TREE DETOX MASK – This has to be another mask that I reach for quite often especially when I feel my skin is just feeling overall congested-and breakout – whether from the weather, stress or poor diet- this mask just does the job thanks to its blend of tea-tree and squalane. I love that it helps reduce the appearance of pores and redness, all while drawing the impurities from the skin without overdrying or irritating congested/inflamed skin. 
PCA SKIN PURIFYING MASK–  I love love LOVE this mask, as it has the most amazing blend of red algae and French red clay to help give the skin maximum purification. It has a great gritty yet gentle exfoliating texture that helps stimulate the skin's natural cellular turnover as it also helps boost clarity to the skin and even out the skin tone. It is a must use at least once a week.
SKIN CONCERN:  Skin in need of a deep cleanse / two in one facial treatment
MALIN + GOETZ  DETOX FACE MASK– this detoxifying mask is seriously so awesome. It fizzes and bubbles on the skin as the oxygen in it helps really detoxify the skin without overdrying the skin at all. Such a fun yet effective mask.
INDIE LEE BRIGHTENING CLEANSER– I never in a million years would have thought this delicious smelling cleanser could also work as a mask until I saw somewhere that you can leave it on for a few minutes to have it work as a deep cleansing mask. I love that it not only smells like a dream but it gently exfoliates that skin all while brightening and tightening the skin at the same time.
BIOSSANCE SQUALANE + GLYCOLIC RENEWAL MASK– So this mask is the perfect two in one. Not only can you use it as a manual /physical exfoliation you can use it as a great detoxifying mask/peel in one. It helps an array of skin concerns from oily skin to uneven texture and literally after your skin feels like you just had a detoxifying facial thanks to the multiple AHA's, Glycolic and Squalane to provide some much-needed hydration to the skin. 
DRUNK ELEPHANT T.L.C SUKARI BABYFACIAL 25% AHA + 2% BHA MASK: I have loved this product for the past few years since it first was released. Not only does it work wonders as a weekly facial it just gives your skin a much-needed glow. It helps with dullness, uneven skin tone, dark spots, fine lines, and more with the unique blend of AHA's (glycolic, lactic, tartaric, and citric acids) as well as pumpkin extract to help give the skin an even deeper exfoliation with enzymes. I love using this and following with my tried and trusted Marula Oil to help give the skin the perfect weekly facial, and let me tell you the glow afterward is insane. 
So there you have it- a few of my top favorite face masks that I have been loving for Spring/Summer. Whether you are looking for radiance, decongesting the skin, or some much-needed hydration- these masks will help get your skin in tip-top shape just in time for summer. So with that being said- how are you practicing self-care as we #StayAHome? Have you been masking? If so, what are a few of your top favorites face masks for spring? 
SHOP THE POST

READ NOW, PIN FOR LATER:

SHOP THE BEST SPRING / SUMMER MASKS: