Ever since I entered my thirties, each season change my skin needs a bit of a switch. Thankfully QVC is launching a brand that will not only help me mix it up but help me a bit re-acquainted with my skincare roots. See how here…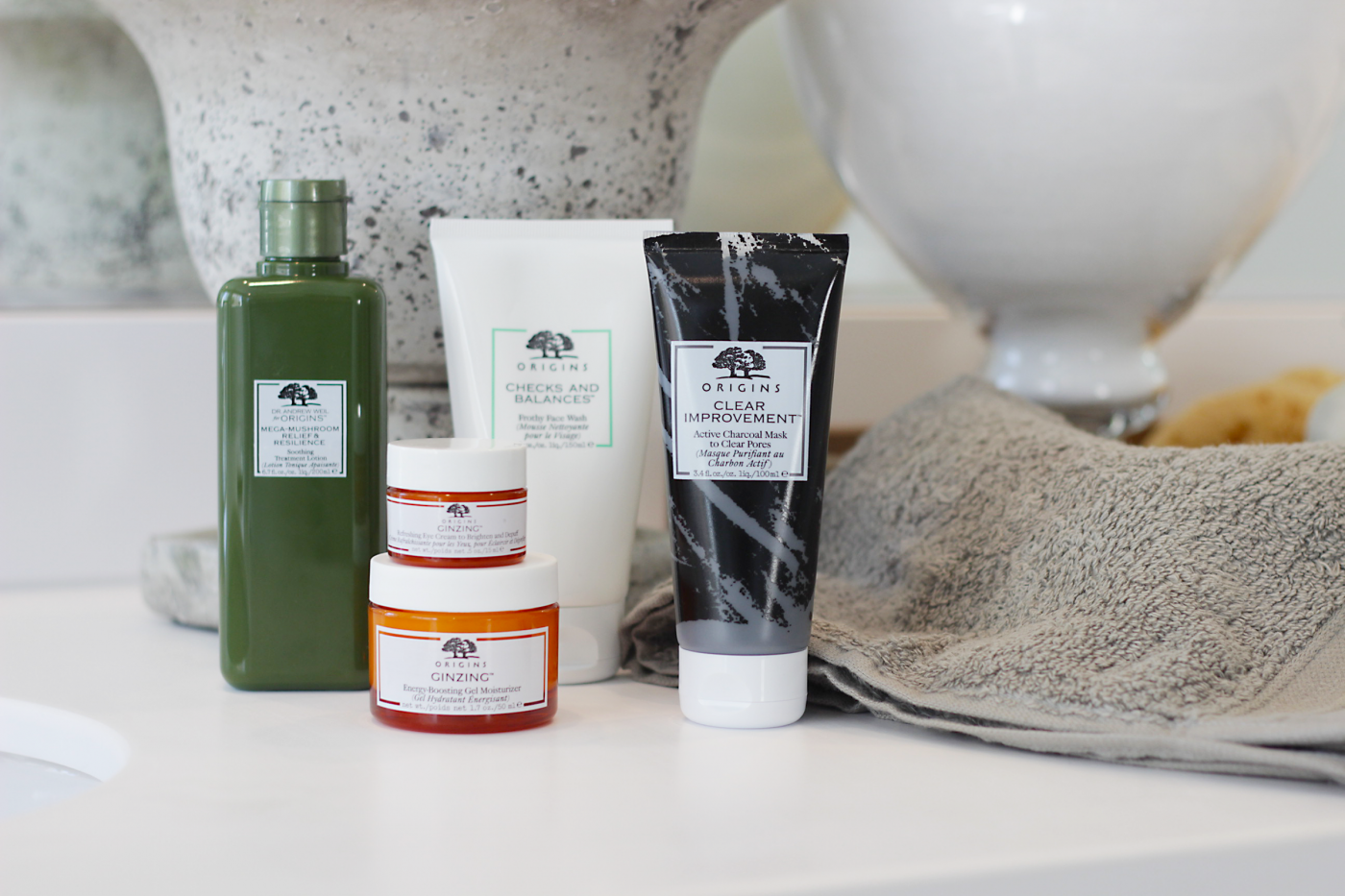 Today's post is in collaboration with QVC. I have been compensated for my participation but asalways all thoughts and opinions are my own.
Well you guys, the end of summer OFFICIALLY is here and we are now in Fall- can you believe it? I don't know about you guys but at the end of each season my skin (like clockwork)seems to go through its usual freak out session- yay! I am not sure if its the change in weather-although California is just hot and hotter– but my skin starts to go through a dry period AND of course breakout… wtf, right?
That being said, did you hear the announcement that QVC officially is now carrying Origins as of TODAY!!! Being the skincare lover that I am this makes me literally jump up and down for joy.  I mean what better way to help my skin than with a brand I have MAJOR history with? So sit back, relax, get ready to do a bit of shopping (Easy Pay anyone?) plus if you are NEW customer to QVC you can SAVE $10 off your first purchase using code: TEN4U starting today 9/28 until 9/30- so act FAST!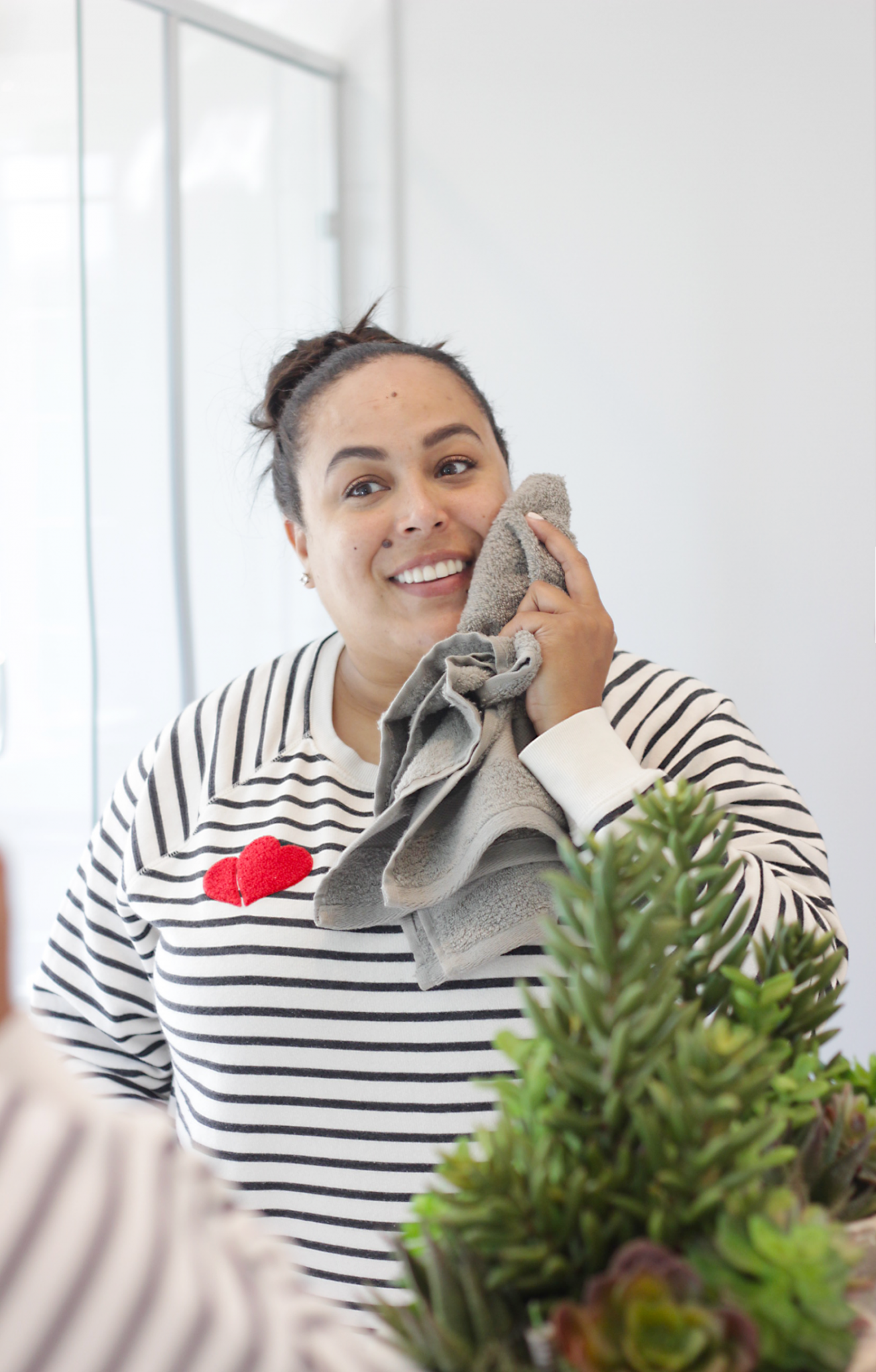 Back to my history with Origins…
Back in the day (my early twenties)I used to work for the Estee Lauder counter. Of course, I had a MAJOR love for makeup so working at the makeup counter seemed to be the perfect thing for me while I was in college. However, little did I know that working across from the girls at the Origins counter my love for great skin care would begin and never stop. One of my good work buddies worked for the Origins counter and one night I remember talking to her about how I was starting to get random stress breakouts (mainly during exam times), so she walked me through the entire Origins skincare line and helped me craft the best and effective skincare regimen for me. From that moment I was OBSESSED and well….the rest is pretty much history!
Today I am teaming up with QVC to share with you a few of my oldie but goodie (with a few new goodies) that I am getting reacquainted with now that QVC carries Origins.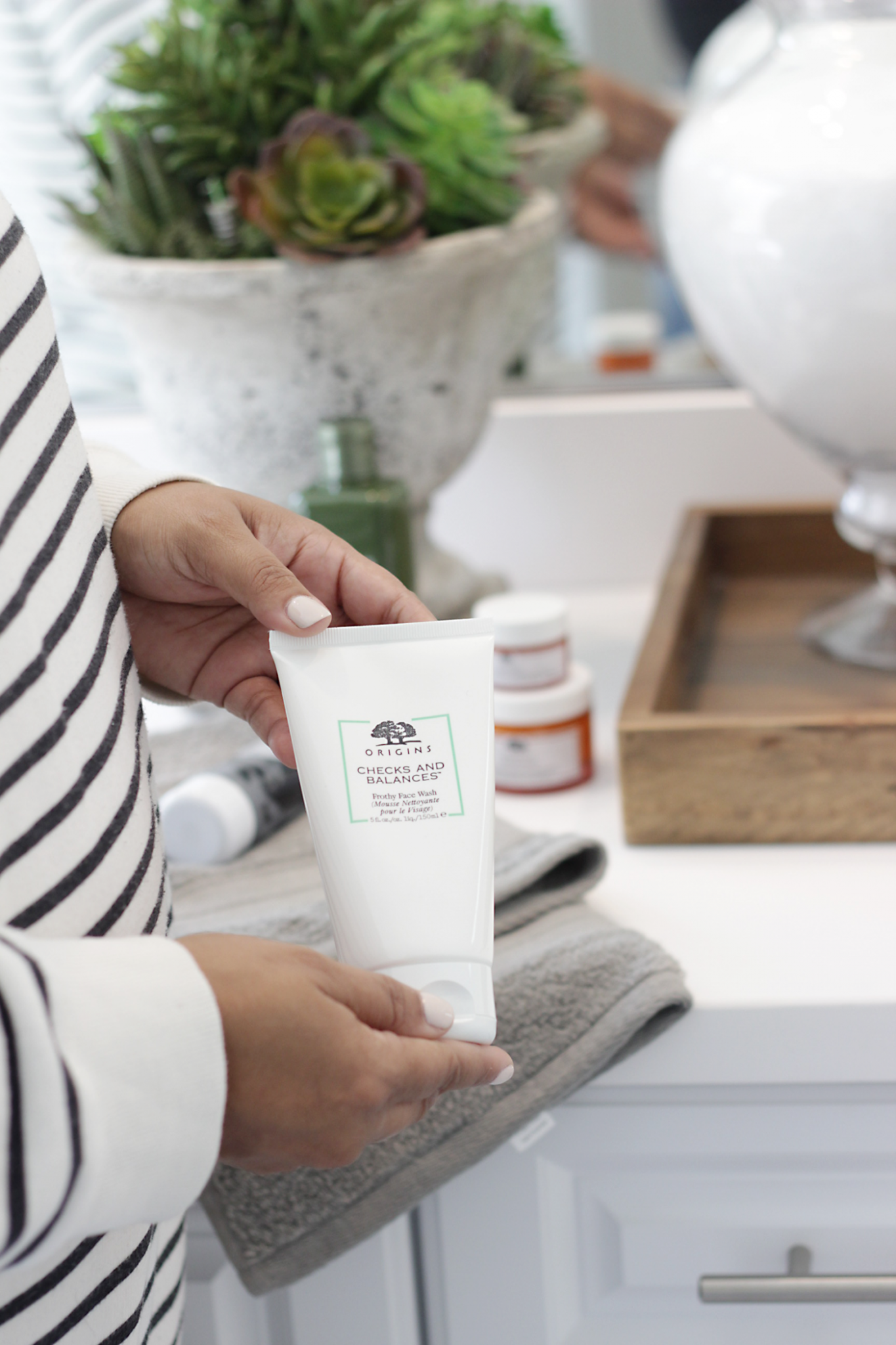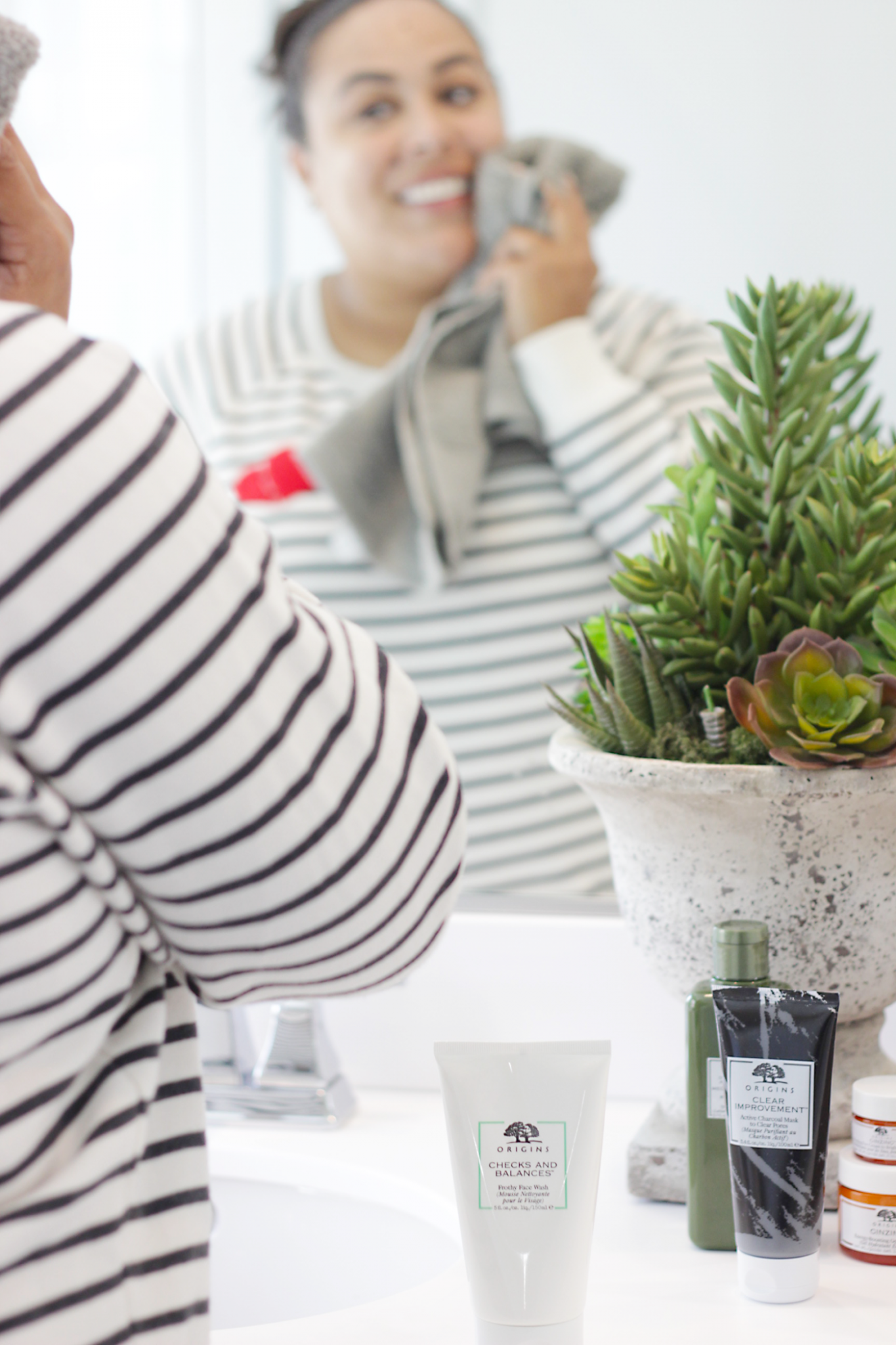 // THE PERFECT FROTHY CLEANSER //
You guys, the change in air whether you are traveling or switching climates, plus eating poorly and of course enjoying a bit of summer rose- your skin and mine can literally be wrecked instantly.  Of course a GREAT CLEANSER, is a must! Being that I am normally a combination to oily skinned person (except when my skin want to freak out and become dry) the Origins Checks and Balances Frothy Face Wash, is coming to the rescue. I have used this unique cleanser for years (like my first purchase from Origins counter years) and it is AMAZING! The scent is insane as it has an aromatic scent of bergamot, spearmint and lavender- and your skin afterward- is perfectly clean (never tight or parched feeling). It's the perfect match for season changing skin!

// A SOOTHING + HYDRATING TREATMENT LOTION //
This product is a new product to and I seriously can't say enough good things about it. The Dr. Andrew Weil for Origins Mega Mushroom Soothing Treatment Lotion is something EVERYONE needs to add into their skincare routine ASAP! Seriously this is a product I can't believe I have gone this long without it. Soothing, hydrating and amazing this treatment lotion feels like water with its blend of Reishi, Sea Buckthorn & Fermented Chaga to help prep the skin effortlessly before serum and moisturizer.  You guys this product literally feels like a ounce of oomph on your skin as it hydrates and refreshes the skin instantly. My skin is seriously hooked on this (I am totally ordering like 3 more ASAP so I never run out- yes- it is THAT good!)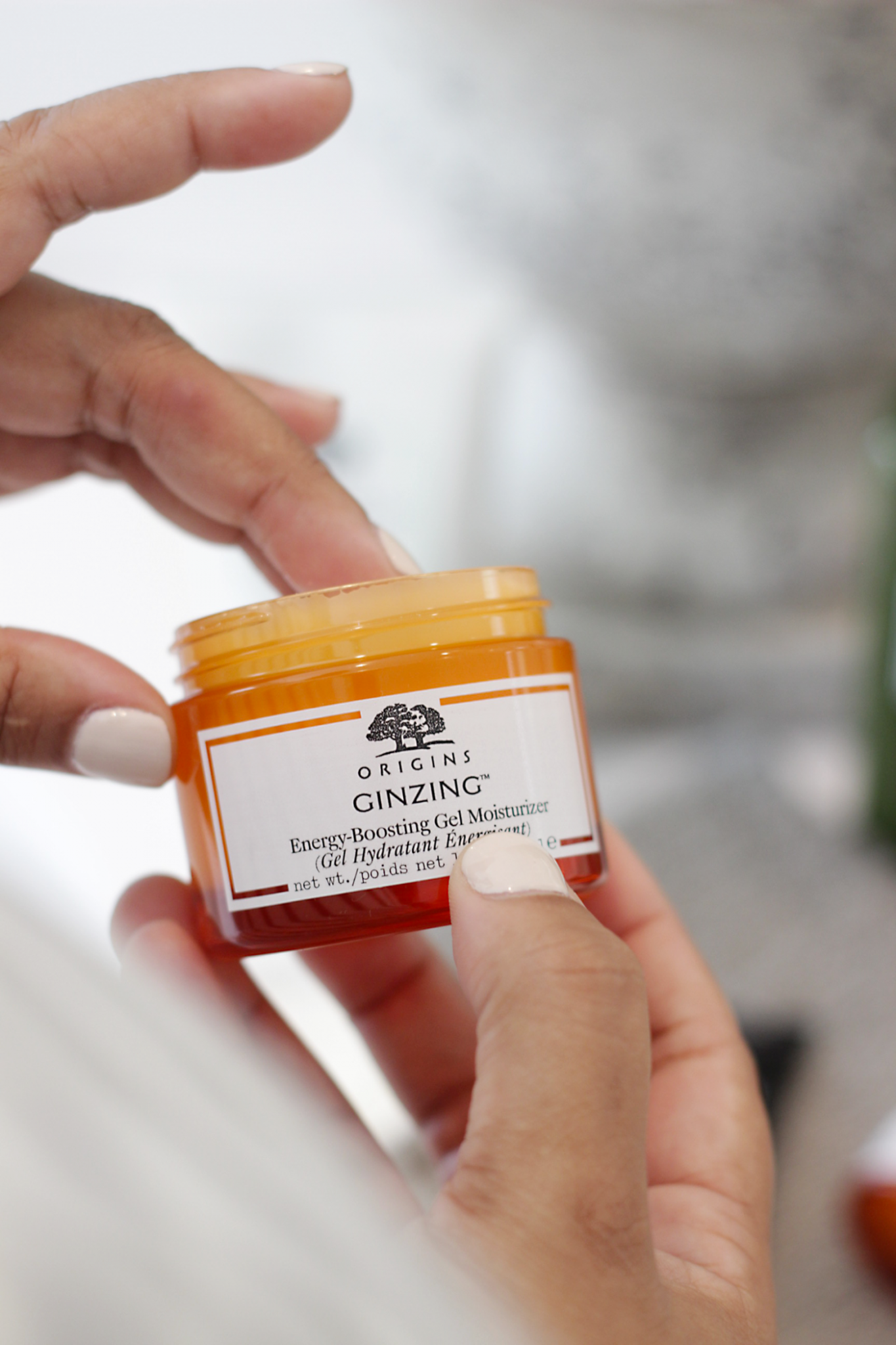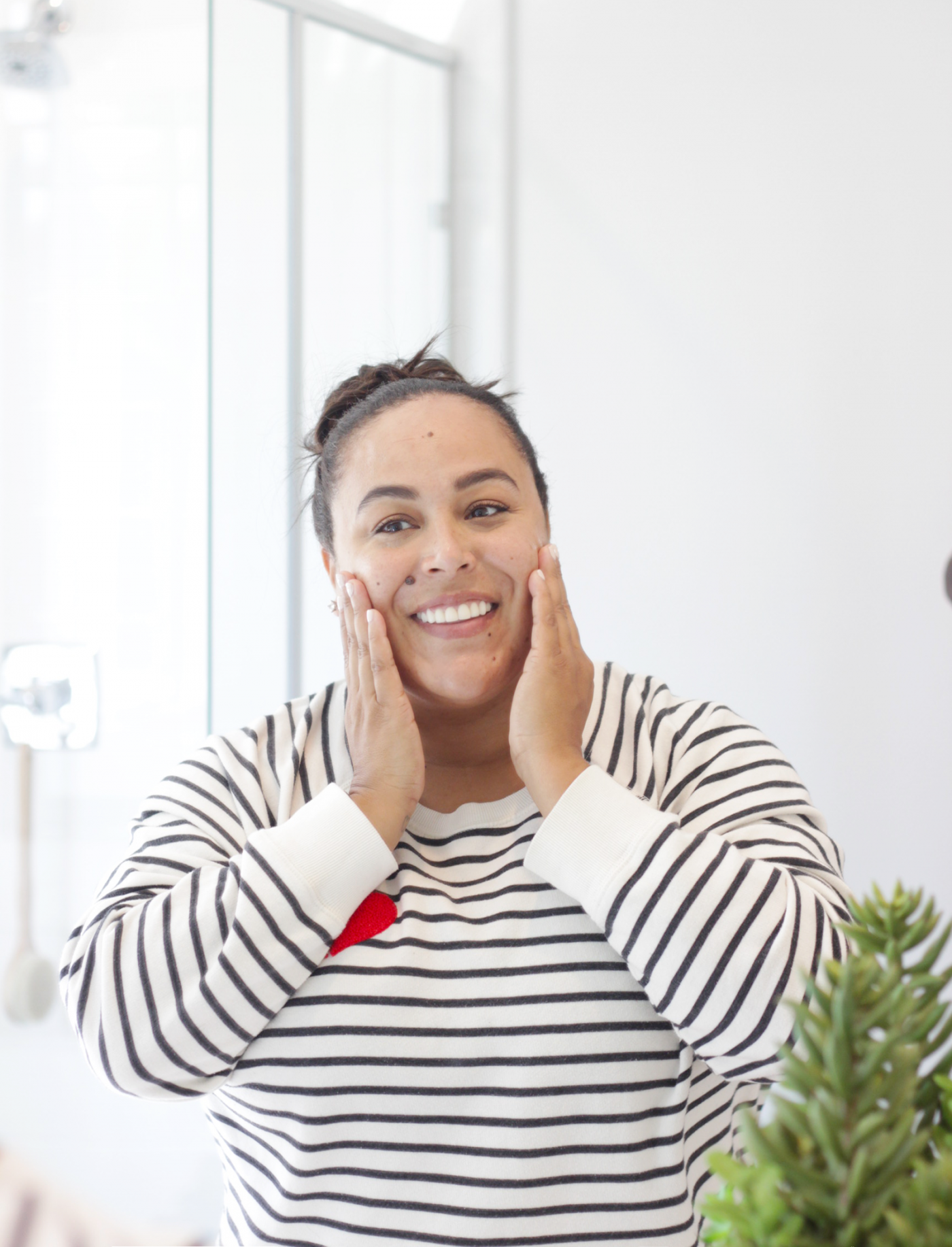 // THE DREAM TEAM: A ENERGY BOOSTING MOISTURIZER  + DARK CIRCLE BLASTING EYE CREAM //
STOP what you are doing right now, and grab this dream team product duo ASAP! I have been using the Origins GINZING Ultra-Hydrating Energy Boosting Cream since the day it came out. If you are a long time fan you know I chatted about it here, and it has been a part of my routine ever since. This orange scented, energizing and ultra-hydrating dream cream literally will have you awake and glowing in a flash.  Not only does it contain Coffee Seed Oil and Cupuacu Butter but this Ginzing infused gel like cream. Within seconds of applying this cream it effortlessly melts into the skin all while prepping your skin for makeup or SPF like a champ. I love that it NEVER feels heavy on the skin even though it is SUPER hydrating.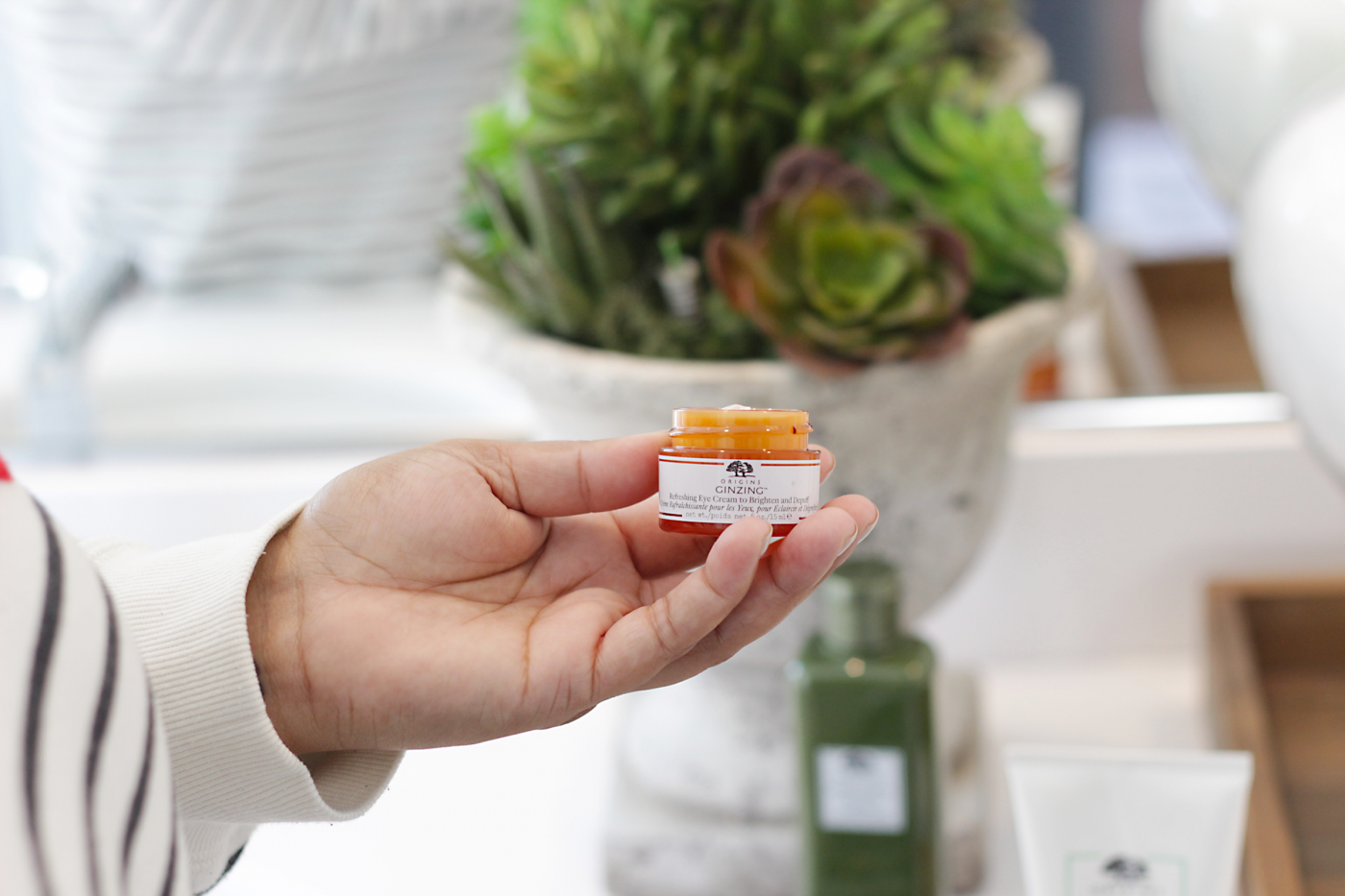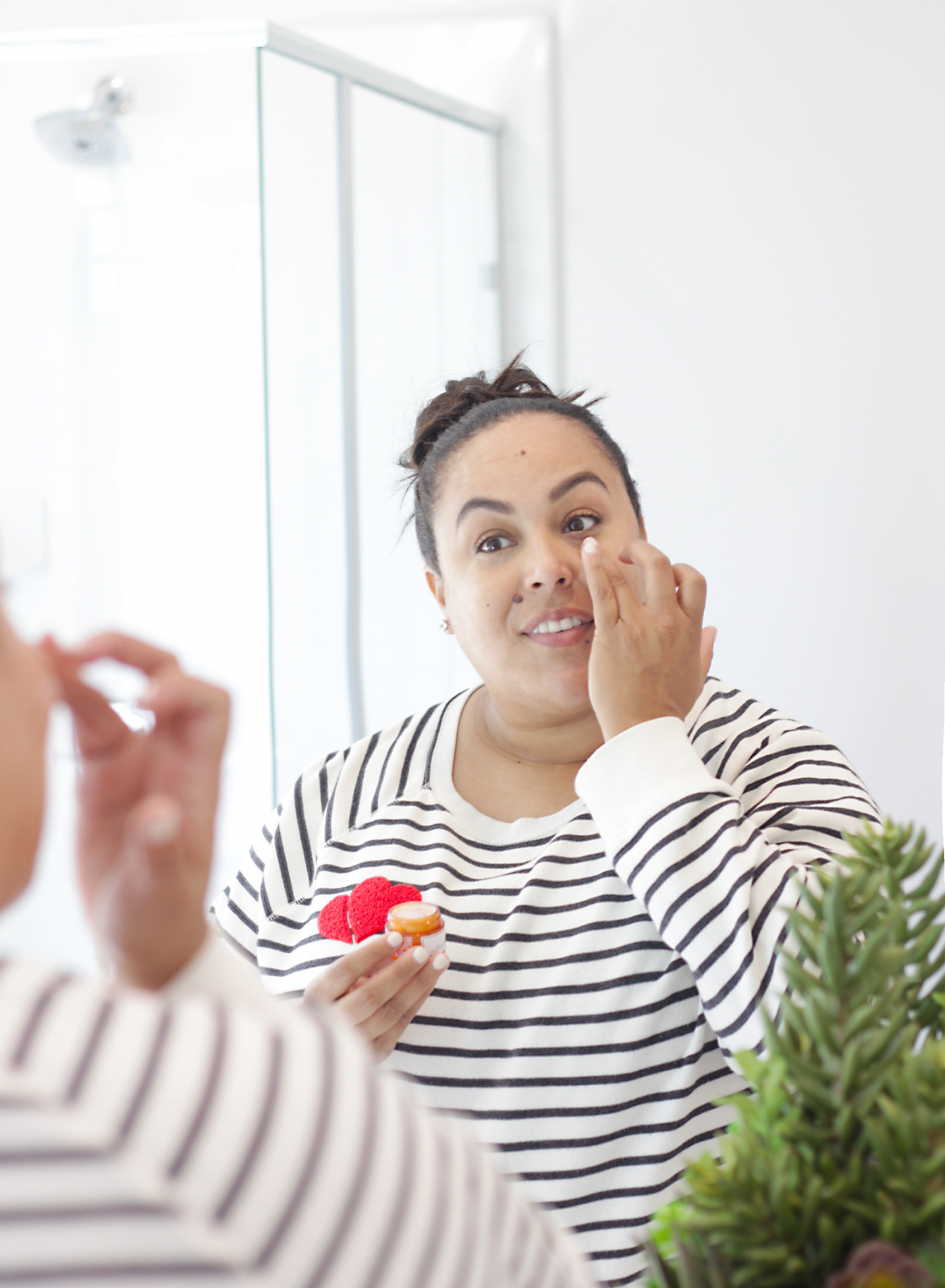 The second part of the dream team is the Origins Ginzing Refreshing Eye Cream.  A long time love of mine, I love to keep this eye cream in my fridge- yep you heard it right- the refrigerator- to help give my eyes a bit extra kick in the butt. The cooling effect is perfect if you feel a bit puffy or need a bit extra coolness to the under eye area (allergies anyone). Trust me you will be HOOKED!
Basically you guys, this dream team duo is like a drink for your face and eyes and you will literally NEVER want to run out.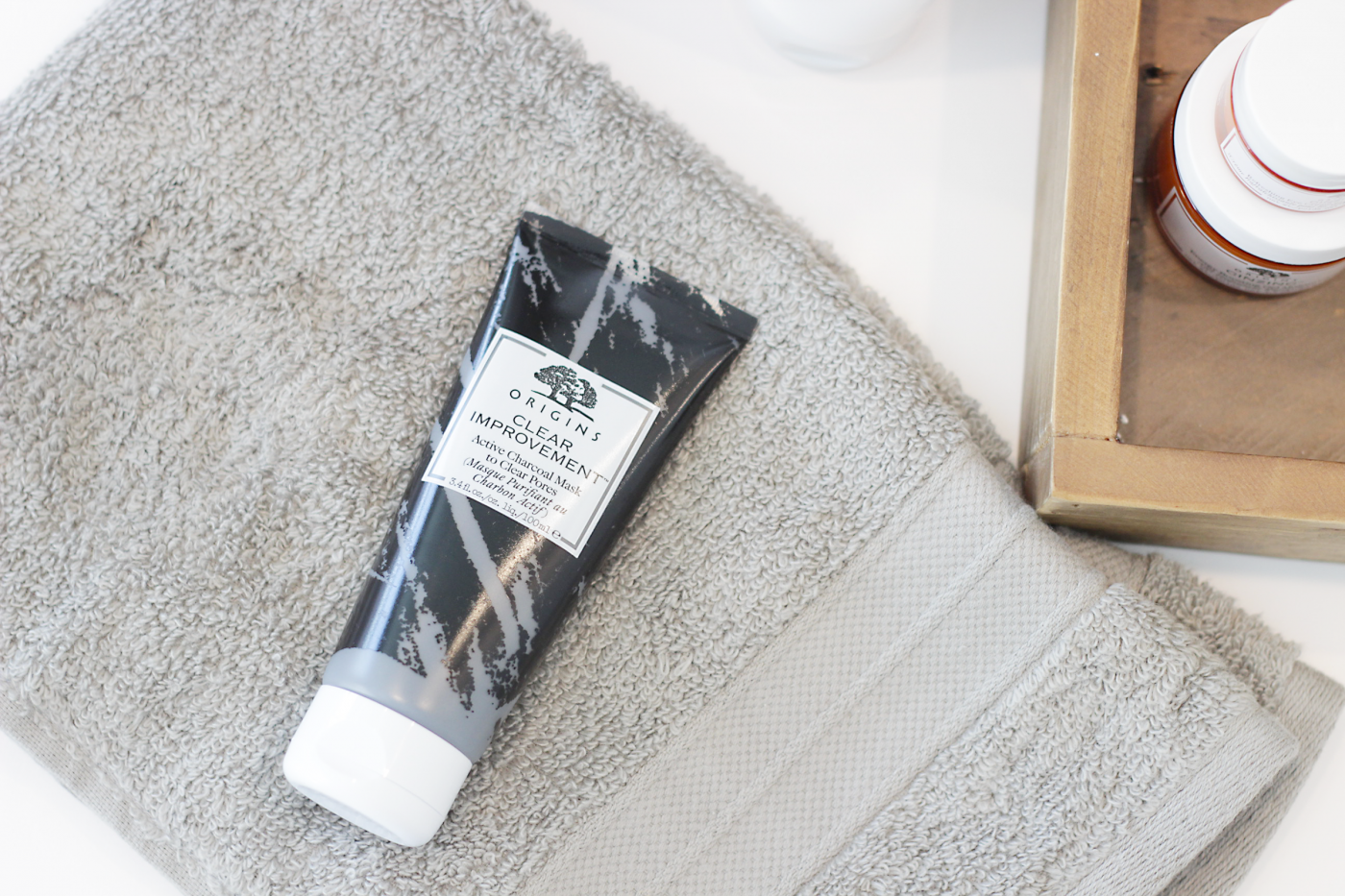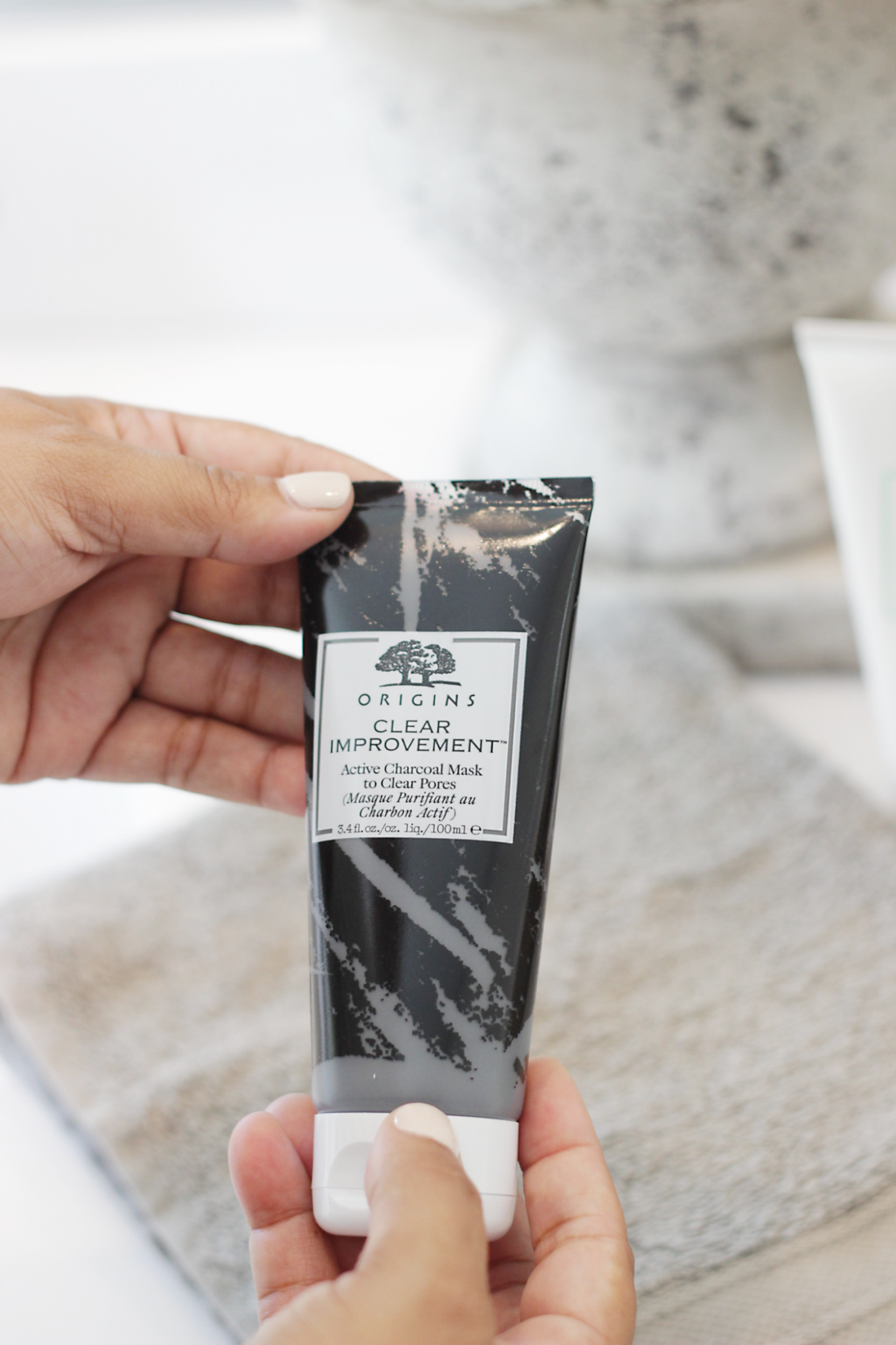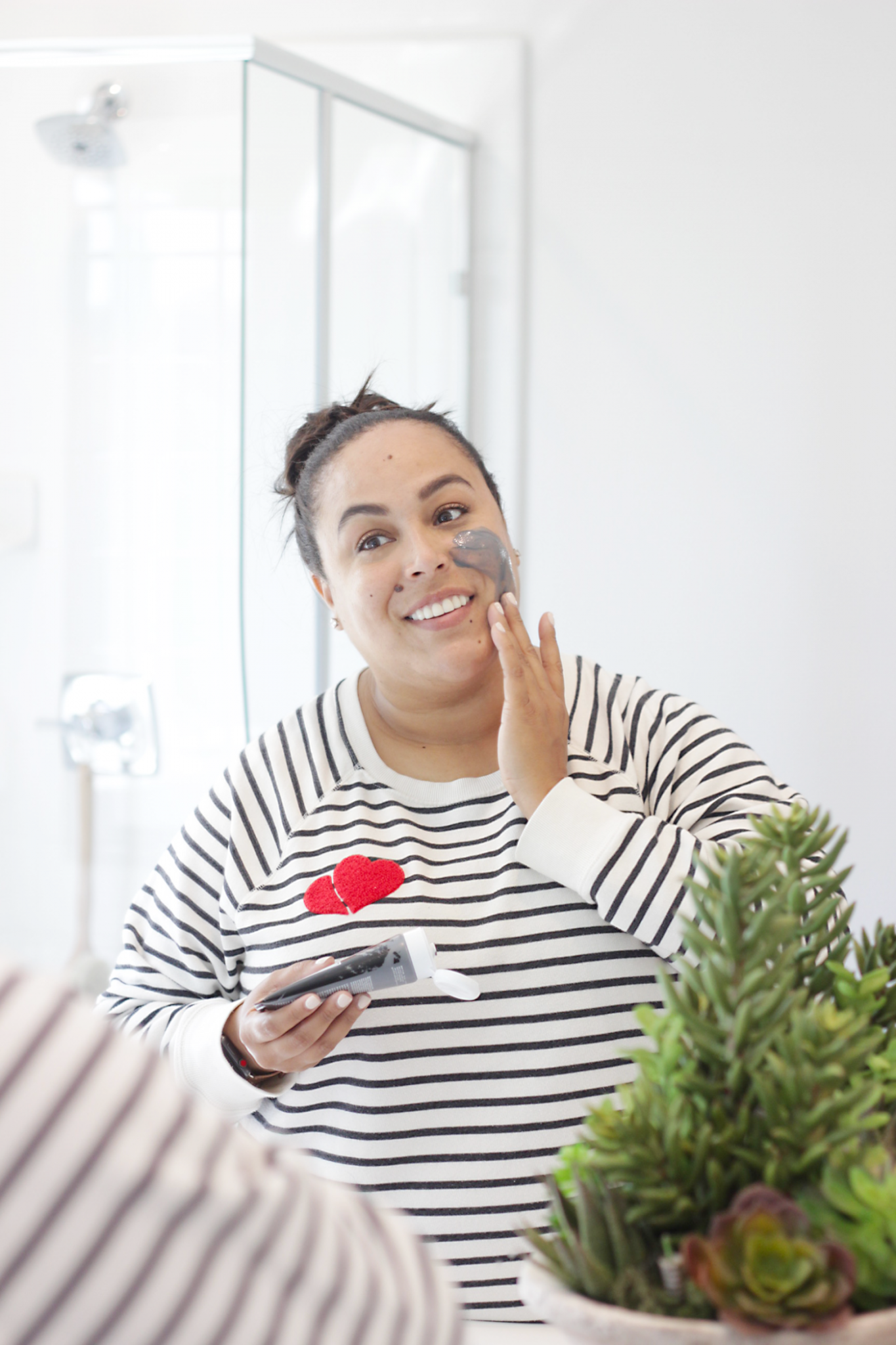 // A PORE CLEARING CHARCOAL MASK //
So you know how I said earlier that my skin likes to break out with the season change? Well this mask saves the day EVERY. SINGLE. TIME! The Origins Clear Improvement Active Charcoal Mask is legit holy grail status. I have to admit I love a mid-week masking and this mask makes it way into my arsenal weekly. It's the perfect mask to help the look of my skin in under 15 minutes tops! Formulates with Bamboo Charcoal this mask is the business! I like to dab it on spots and let it sit for a few hours while I am catching up on all my reality tv shows-  it is a MUST HAVE on hand at ALL times!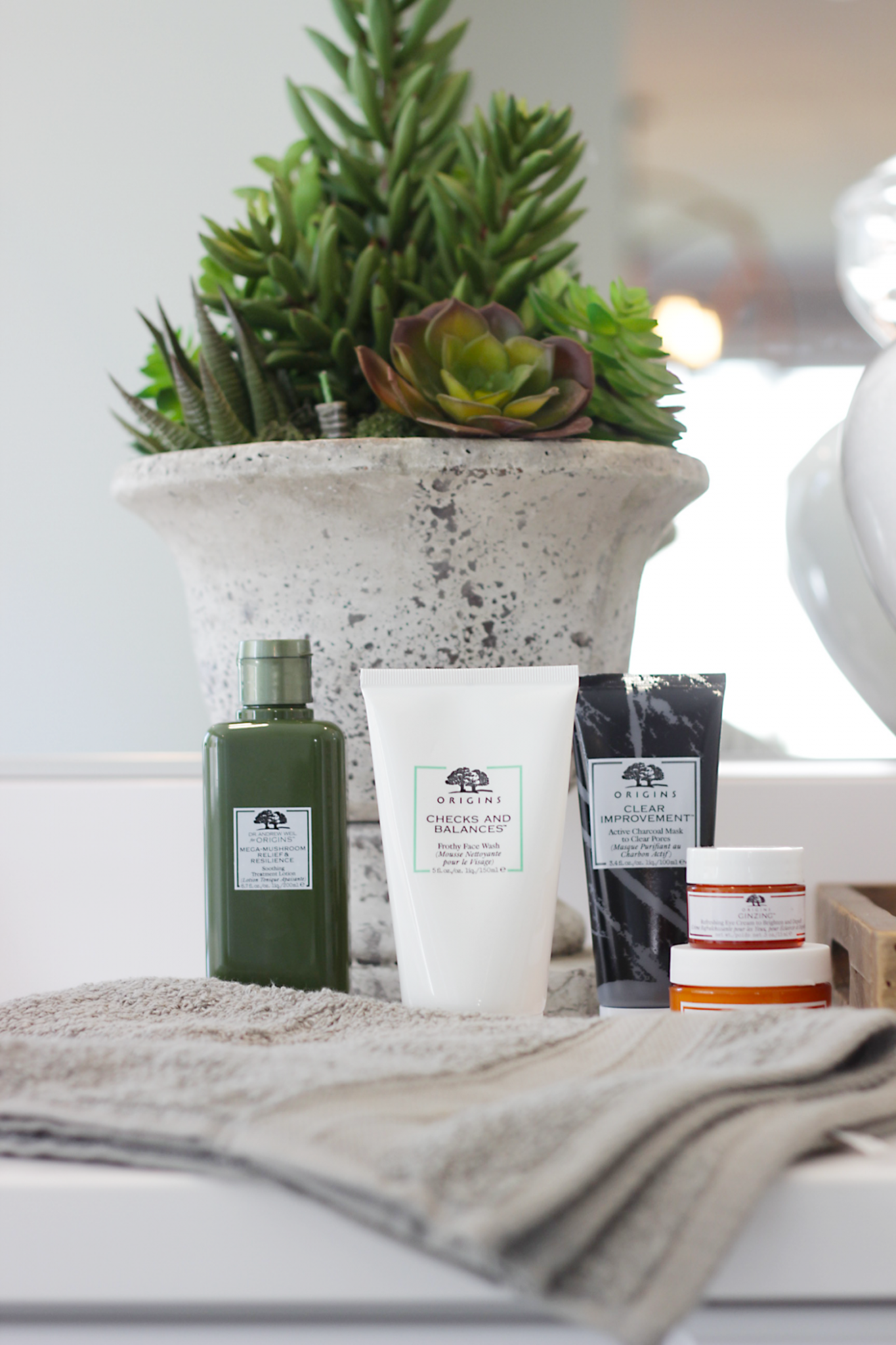 So there you have it my TOP favorite Origins products I am loving right now to help give me glowing skin this Fall. If you haven't already headed over to QVC by now to check out all the latest in Origins then be sure to CLICK HERE and head over ASAP! Also don't forget if you are a NEW QVC customer you can use code: TEN4U(valid from 9/28 to 9/30) and get $10 off your first purchase! Plus you know QVC they  offer Easy Pay on a ton of items. See the ENTIRE Origins collection by clicking HERE!
Now time for the hard part- which Origins product do you pick up first? Let me know in the comments below…
READ NOW, PIN FOR LATER: