Disclosure: This post has been brought to you by Target via Mode Media. Thank you all so much for supporting the sponsors that make Makeup Life and Love possible.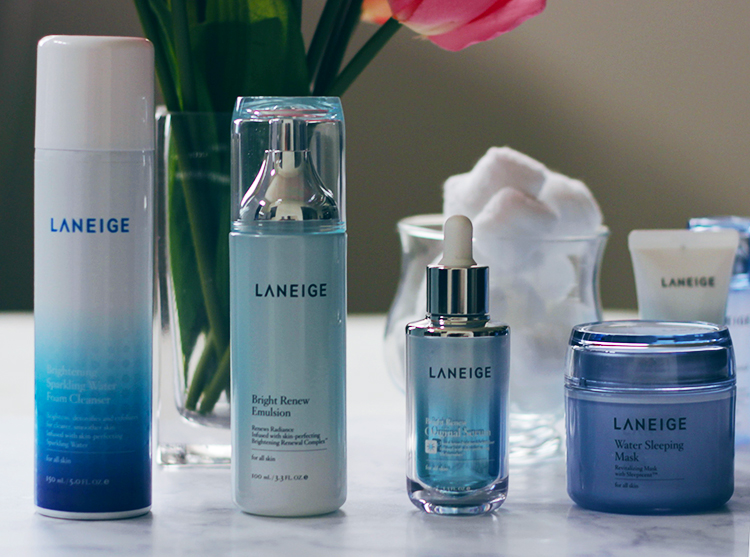 Skincare is a pretty confusing thing at times. Learning your skin type, what works and what doesn't work for your skin, and creating a skincare regimen that works perfectly for your skin is literally a routine of its own, right? You all know me, I am always searching for the perfect routine for my skin; whether it be fighting those pesky spots, dry patches or just fighting the summer slick-thanks to combination skin­-I am always on the lookout for the best routine to give me that celebrity glow a la Jennifer Lopez.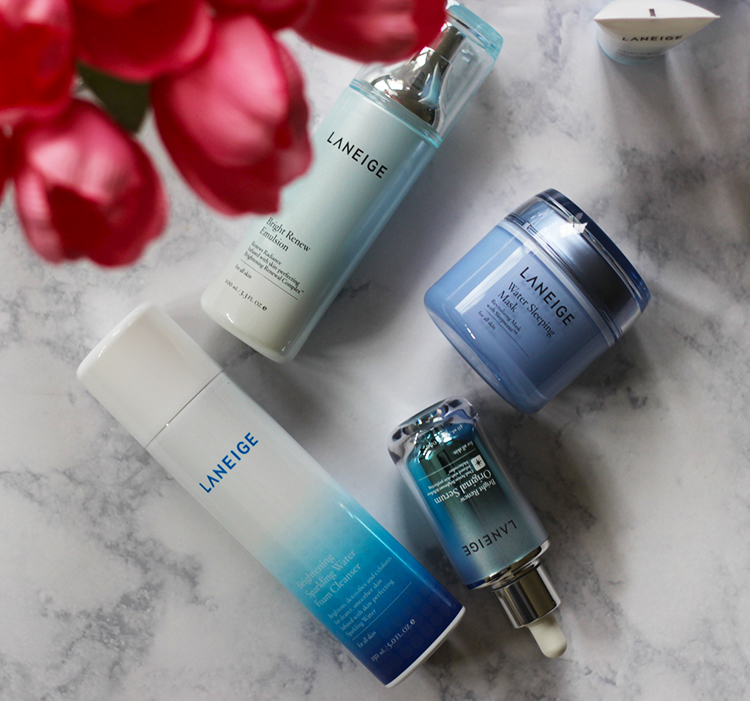 The latest trend hitting the skincare market is a Korean based skincare routine and with good reason. Korean women literally have some of the most beautiful, poreless, glowing skin ever- literally EVER! When it comes to skincare, Korean women strive for luminous, glowing perfection so they proactively invest and utilize specific skincare regimens to help perfect their skin over time before the wrinkles and spots start. Building a strong skincare regimen is important, and while I actually follow a strict regimen of always washing my face morning and night, hydrating daily and throwing in a serum or two into the mix, the Korean skincare regimen sounded like something I needed to give a whirl. So let's jump right in with some tips and tricks on how you can incorporate and build a strong skincare regimen utilizing some trends from Eastern Asia to get glowing, luminous skin.
STEP 1: REFINE + CLEANSE THE SKIN
Now I have spoken before about the method of a "double cleanse" and this follows that protocol. Using a good eye makeup remover or a micellar cleansing water, rid your skin of any traces of makeup. Follow this up with a really good cleanser. Since I am lacking in the bright skin department, I opted for testing out a brightening cleanser like Laneige Brightening Sparkling Water Foam Cleanser– $23 USD. This cleanser is formulated to help cleanse, detox, brighten and exfoliate the skin- talk about a 4 in 1. Let me just say this stuff ROCKS, it's literally like a bubbly treat for your skin all while exfoliating the skin with a unique blend of 5 AHA's and an infusion of sparkling water. TIP: For a quick massage, massage your cleanser into the skin in circular motions working outwards in a rolling like motion. This will help circulate the blood flow in the skin helping reduce sagging skin, puffiness and overall dull skin. Seriously a facial massage is the perfect way to start the day!
STEP 2: TONE + BALANCE THE SKIN
When it comes to a Korean based skincare regimen a NON alcohol based toner is essential. The reason behind this is simple. You want something mild and soothing all while restoring your skin's pH balance and evening out the skin's moisture and oil levels. I opted for the Laneige Power Essential Skin Toner for Combination/Oily Skin– $25 USD, as this toner is created with optimal mineral water to help whisk away all the dead skin cells while retaining the ideal moisture levels that the skin needs. The key to Korean skincare is to layer effective skincare products. A toner is a great base to help prepare the skin for skin penetration. Following the toner is the Laneige Bright Renew Emulsion– $30 USD, to help renew the skin's radiance and fade any dark spots. Since I am a massive skin picker and have dark spots left from pesky spots, this step and step 3 is key.
STEP 3: ESSENCE IS KEY
Now an essence is something that many of you may have started to venture into already, but if you haven't then let me just say YOU NEED TO! An essence is so important in a Korean based skincare regimen. This step helps to literally improve your skin, reduce the appearance of wrinkles and seriously fade spots to becoming invisible. An essence is pretty much the same thing as serum. I happen to love the Laneige Bright Renew Original Serum– $45 USD, this serum is hands down one of the best in skincare. It seriously tackles both brightening and refining of the skin. Infused with skin perfecting Melacrusher, this serum gently retexturizes skin and visibly reduces the look of dark spots- you can seriously see a difference after one use. KEY TIP: Add a few drops of your essence/serum to the fingertips to help warm up the product. The best way to apply this to the face is with a patting motion to ensure that the skin absorbs directly into the skin giving it the maximum benefits.
STEP 4: THE MASK
Now you all know I LOVE a good mask, so imagine when I found out all the key benefits to why you NEED a sleeping mask- jumping for joy is an understatement. You see your skin can lose a lot of moisture at nighttime, which should also be the time that the skin is repairing itself by regenerating. However, often times while we sleep we aren't doing enough to preserve the moisture in the skin, until the Laneige Water Sleeping Mask-$23 USD, this mask is ultra light weight and super hydrating to help create a permanent seal of hydration on the top layer of skin to help allow the serums underneath to penetrate the skin better. The lightweight gel formula is amazing. TIP: For a spa like treat, you can pop the sleeping facial in the fridge for an ultra cooling effect. Use this twice a week and your skin will feel smoother, tighter and brighter- hands down AMAZING!
STEP 5: HYDRATION + SPF
Lastly the key step in Korean Skincare is a light moisturizer. Use your fingertips to massage the moisturizer into your skin in circular motions to help promote circulation. KEY TIP: Do NOT forget the neck; it is important. Moisturizers and creams are an essential step as they are to create and maintain a healthy moisture barrier to the skin, helping ensure that the essence/serums are delivered into the skin. Follow up your skincare regimen with a great SPF to help protect the skin from UVA/UVB rays.
So there you have it, a quick overview of Korean Skincare. Here are some key take away tips to remember, when you are stuck at what to apply.
APPLY IN ORDER OF CONSISTENCY– The more watery the product is, the sooner it should be in the order.
YOU CAN MIX THINGS TOGETHER– You can mix essence and facial oils together to achieve your own beauty cocktail.
STILL CONFUSED? Remember this order: Cleanse, Tone + Balance, Treat, Hydrate and SPF.
TRIAL KITS ARE AVAILABLE- Not sure how to take the plunge? Target also offers trial kits of Laneige It's the perfect way to take the leap into your journey of luminous skin.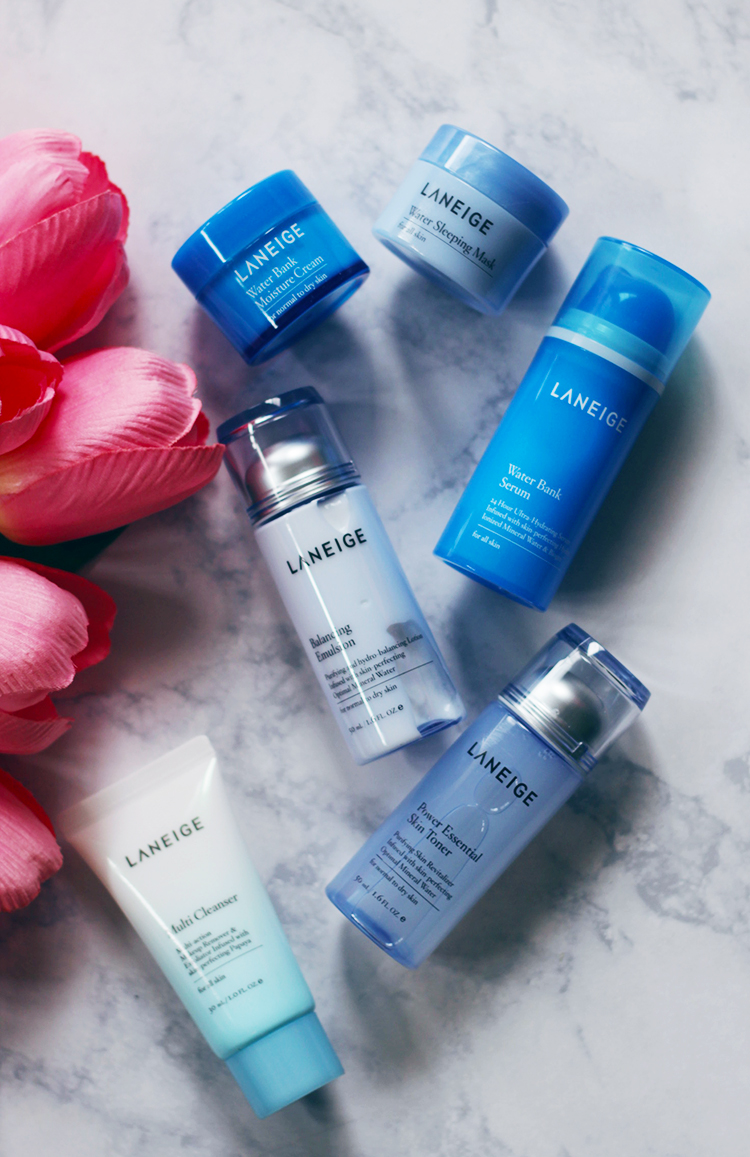 Have you tried the Korean Skincare Trend yet? If so what are your thoughts? So what are you waiting for, head to your local Target and grab yourself a bit of the Korean beauty trend with Laneige. Not sure what your skin type is, chat with the Target Beauty Concierge, they are always happy to help. Time to test the trends and try the Korean Skincare Trend…
Find your style @TargetStyle


Disclosure: This post has been brought to you by Target via Mode Media. Thank you all so much for supporting the sponsors that make Makeup Life and Love possible.
Beauty Beauty Routine Korean Skincare Laneige Skincare Target TargetStyle