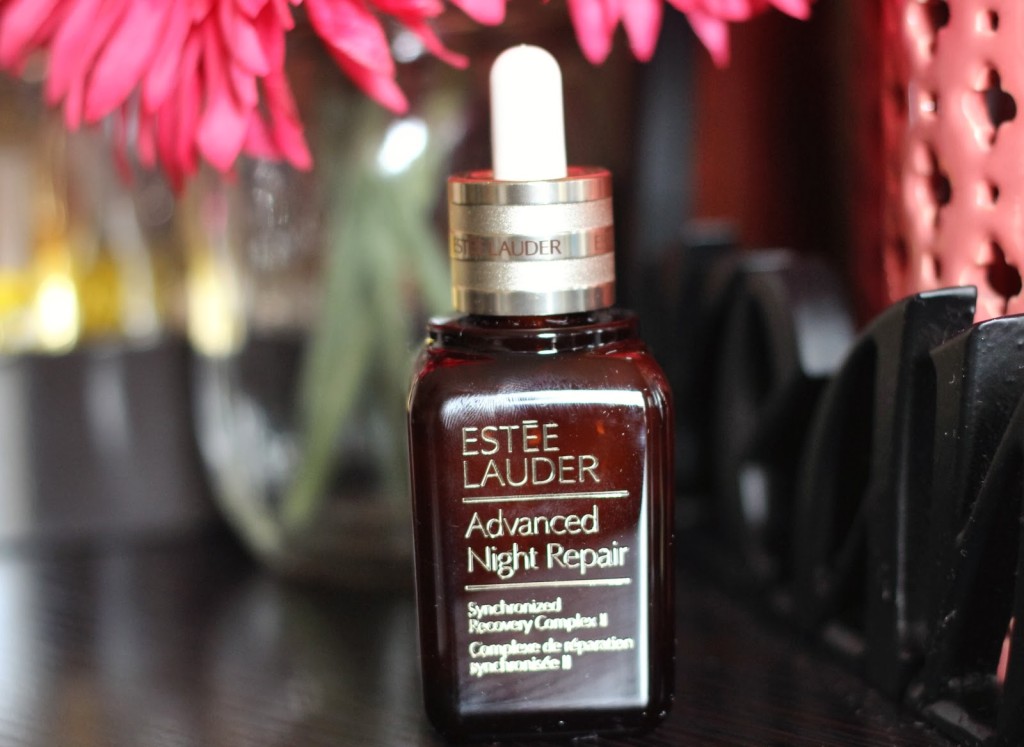 If you have ever wondered why your mother and grandmother have always had amazing skin, and they always continue to get the same thing, again and again from the Estee Lauder counter. You know the drill- brown bottle, gold top, full of anti-aging goodness. Well let me tell you, after a long fight of switching, I have finally ventured into the Brown Bottle Serum side- otherwise known as
Estee Lauder Advanced Night Repair Synchronized Recovery Complex II
…
A few years back, I started to venture into some serious skincare. Oomphing up my regime and thinking it was time to add some anti-aging to it. I picked up the Estee Lauder Advanced Night Repair- $62 USD after reading everywhere that it was too-die-for. After about a month or so of using it, I wasn't seeing a big enough difference in my overall skin to justify a repurchase.  Holding the title as the number one selling serum every, with 'a bottle being sold every eight seconds', this serum is the holy grail to many. I wasn't too impressed. So moving forward a few years, and the late summer launch of the the new and improved Synchronized Recovery Complex II formula- I was bit hesitant to bit the bullet and try it out.
On a recent outing I decided what the heck, lets take the plug and try this bad boy out.  What kind of beauty blogger would I be, if I did? Well I can report back- O.M.G! This is some good stuff. A solid all-rounder. Skin is more balanced, smooth and literally you wake up feeling refreshed and renewed. Combined with some new ingredients and technology this light-weight serum is beginning to make its way into my nighttime routine for good-  do I hear potential Holy Grail? Both a purifying and repairing serum this brown bottled wonder is full of Hyaluronic Acid (love that!)  some major antioxidants and a clarifying step known as Catabolysis- to help break down what is not needed in skin- swwwwooooon!
After a few solid weeks of using this, I am pleased to announce that it is majorly good stuff. A skin brightener, hydration adding savior that helps skin looks as though you had a solid 8 hours of sleep.  I mean who couldn't use that? I am starting to think that this version of the brown bottled wonder might be making its way into my Holy Grail- did I just say that?  With that being said, head to your local Estee Lauder counter and grab a one week sample, I promise you won't be disappointed-instead picture yourself amazed….