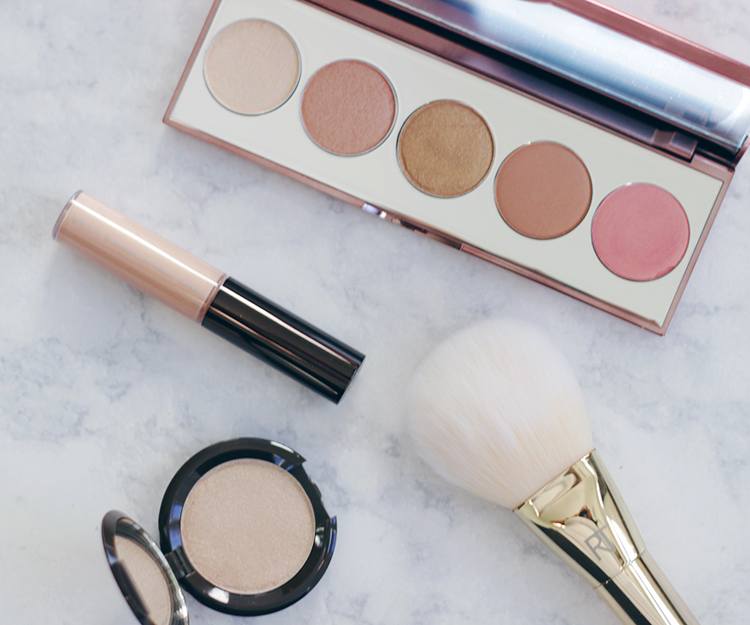 Happy Thursday you all!! What better way to get a early jumpstart to the weekend, then with a awesome giveaway?  Today I have teamed up with a few of my favorite beauty bloggers to bring you all a AWESOME giveaway! One of my lucky readers will win a BECCA Afterglow Palette and a BECCA Shimmering Skin Perfector Opal Glow-On-The-Glow Set. Two of my favorite items from BECCA! Keep reading to see how you can win a awesome BECCA giveaway! 
To enter to win the BECCA Afterglow & BECCA Shimmering Skin Perfector Opal Glow-On-The-Glow Set all you need is simple. Follow the widget below, afterwards come back and check out the other AMAZING giveaways you can win as well. PLUS one grand prize winner will win a $200 Giftcard just in time for the holidays- eeeekkkk!  The giveaway starts NOW December 3 at 8 am EST and ends December 20 at 11:59 pm EST. Happy entering!
BECCA Blogger Favorites Giveaway | Makeup Life and Love

[otw_shortcode_divider margin_top_bottom="30″ text="BLOGGERS FAVORITE THINGS GIVEAWAY" text_position="otw-text-center"][/otw_shortcode_divider]
A total of 35 fabulous beauty bloggers have all teamed up to give away "A Few of Our Favorite BEAUTY Things!" to our readers! It was created to be a fun blog hop to give back to you — our readers — and hopefully help you discover new beauty blogs and makeup lovers along the way!

Here's How it Works: Each of the 35 blogs participating in this blog hop are giving away their own bundle of beauty items on their blog. Yes, you heard that right — 35 separate giveaways that you have a chance to win! So after you've entered my giveaway, make sure you hop to all the other blogs (linked below) for more beauty products that you could win!
It Gets Better: As if that wasn't awesome enough…we've added a little something to make the giveaway even sweeter! For those gals who can't pass up on the chance to win beauty products…if you enter into all the giveaways in the blog hop than you're eligible to enter to win a $200 eGiftcard to Sephora or Ulta (winners choice!). If you live somewhere where Sephora or Ulta doesn't ship, no worries! You'll be given the $200 via PayPal to use at whatever beauty store you have in your country!
International Readers: There are a few blogs who do not have their giveaway open worldwide, but you can still enter to win the grand prize giveaway! For all the blogs in this hop that do not have their giveaway open worldwide, all you have to do is check out their giveaway, complete the one required entry, and leave them a comment on their giveaway post letting them know you're international but still did the required entry so that you can have a chance to win the grand prize!
You got all that? Any questions, just ask below! Let's get into this hop!
---
In the event that you get an ERROR message when clicking on any of the links below, try clicking on the HOME page of that blog. Or come back later and try again. There are often hiccups that happen in the beginning of a pre-scheduled blog hop such as this. Thank you for your patience!
From My Vanity // Painted Ladies // Norah Loves Makeup // Collective Beauty // Genia Be Me
Perilously Pale // XO, Noelle // Glitter.Gloss.Garbage // Makeup Obsessed Mom // Beauty Info Zone
PolarBelle // Every Day Beauty Blog // All Things Beautiful, XO // NikMakeupJunkie // The FABzilla
Makeup Life & Love // Notes from My Dressing Table // Honey Girl's World // Style, Decor & More // Beyond Beauty Lounge
ColorSutraa // Beauty By Miss L // Grow It Girl // Belleza Kisses // My Highest Self
Beauty & Fashion Tech //  Lit from Within // Color Me So Crazy // Mina Slater // The Feminine Files
Prime Beauty // Vanity Rouge // Citizens of Beauty // Inspirations & Celebrations // Cybele Says
GRAND PRIZE GIVEAWAY: $200 Sephora, Ulta, (or PayPal) eGiftcard
---