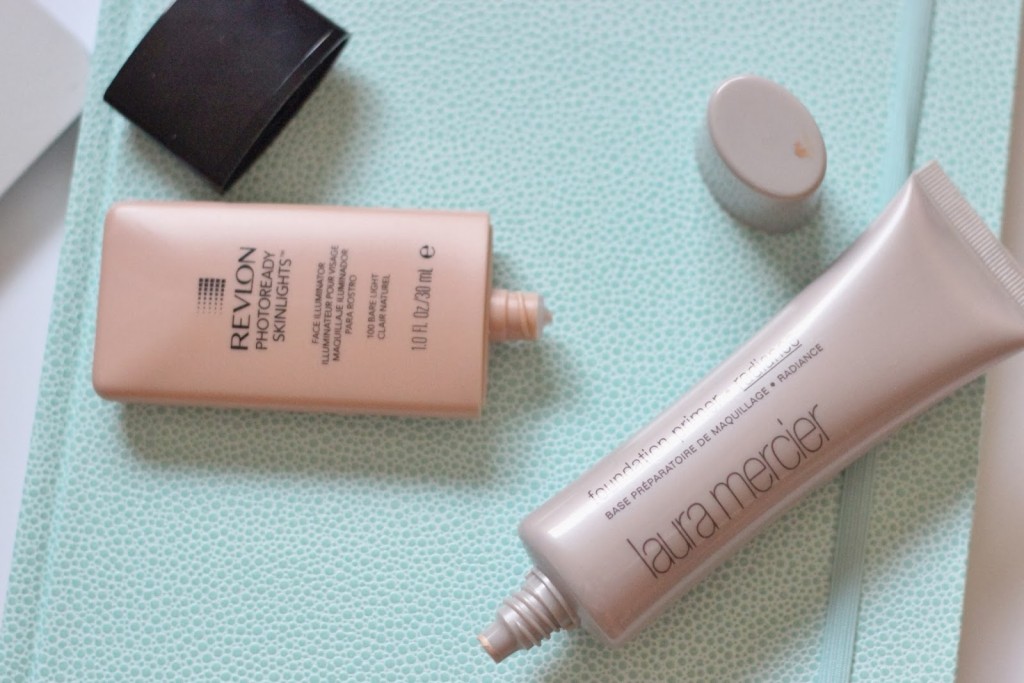 One of the creme de la creme of primers in my eyes has to be
Laura Mercier Radiance Primer
. You know a beautiful primer, a tinch of glow on the skin, and some instant skin brightening action within seconds. Well let me tell you, I found a dupe for less than a ⅓ of the price- are you ready for it…
Is This A Laura Mercier Radiance Primer Dupe?
When you're looking for a bit of glow, but not disco ball glow- a primer that I am true to is
Laura Mercier Radiance Primer
– $33 USD; however a comeback product to the drugstores is starting to possibly take over.  Enter this weeks budget buy dupe  
Revlon PhotoReady Skinlights Skin Illuminator in Bare Light
-$12.99 USD- a bit of glowy goodness in a ultra price friendly bottle. Multiple ways to use it- under foundation for an all over glowy look, mixed with moisturizer for a no makeup look with a dash of glow- very reminiscent to MAC Strobe Cream. Mix it with foundation for some extra oomph added to the skin, or just simply dab it onto the high points of cheekbones for some instant lift and brightening effect- and those are just my favorite ways to use this budget buy.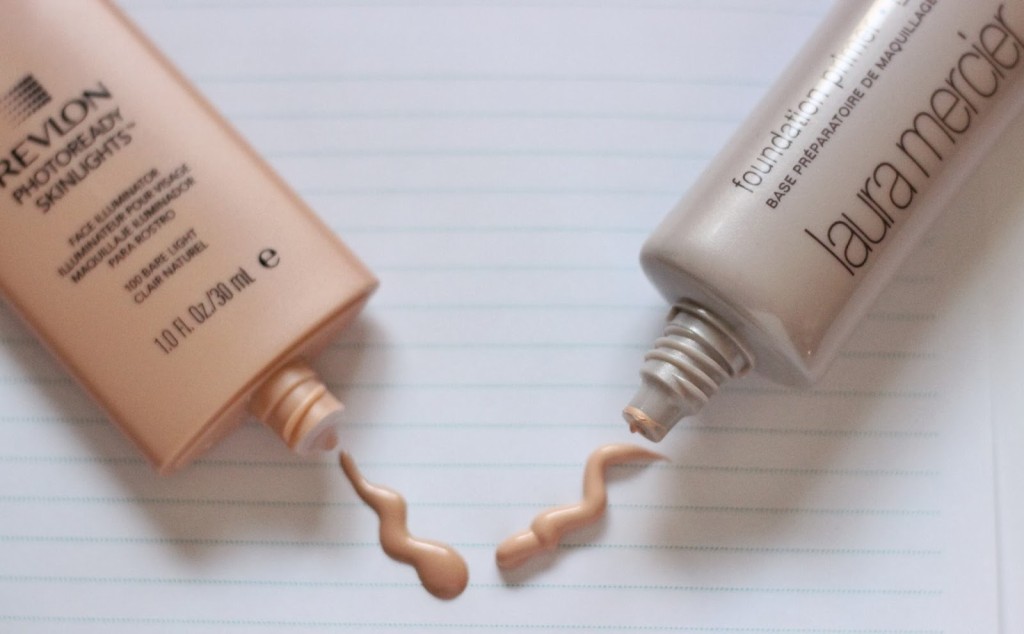 Since the winter weather is ramping up to high force, it is often the best time to add some glow to the skin. No shine, no grease just some instant glow like that of Jennifer Lopez. This budget buy is very similar in texture to that of the Laura Mercier Radiance, not slippery and not wet- just right. Adds some instant budge proof quality to your makeup, and its the perfect compact size for some on the go budget.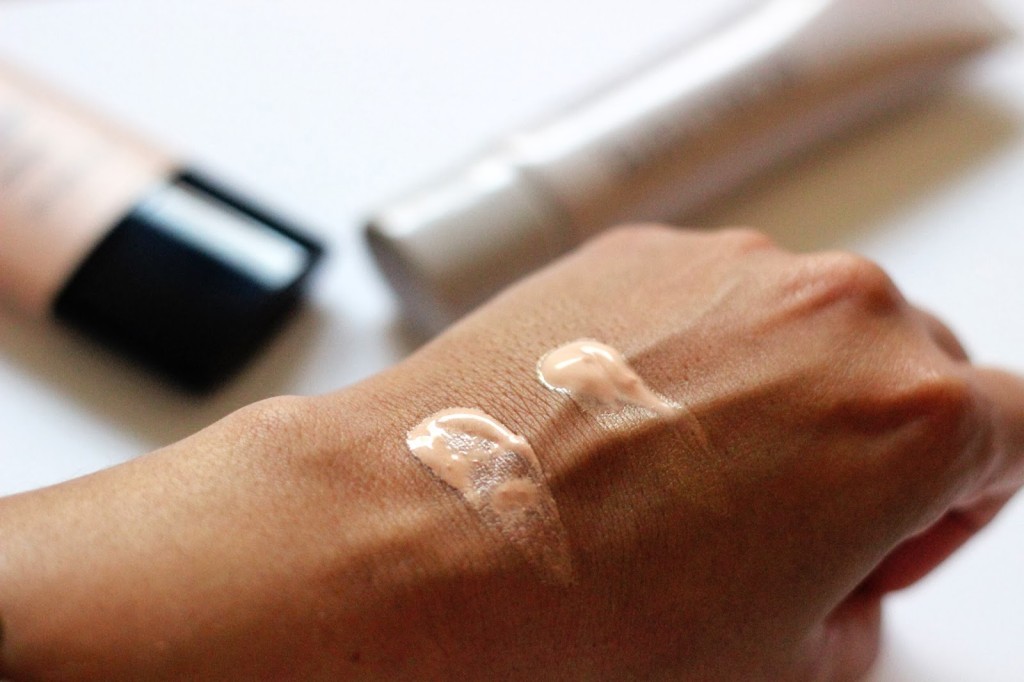 How Does The Dupe Measure Up? 
Obviously I am a fan of the 'dewy' makeup look; so slap its time to pass on the powder and let the glow shine through. The
Revlon PhotoReady Skinlights Face Illuminator
ticks all the boxes. Subtle glow, Natural highlight and more longevity to your base all without a chunky glittery particle in sight. So there you have it, another product added to my drugstore budget stash. I might have to say, this budget beauty dupe is up there with the best of em. Jennifer Lopez beware-  glowy skin I am coming for you…
Beauty Dupe Budget Beauty Laura Mercier Dupe Laura Mercier Radiance Primer Dupe
SHOP THE POST