The following Skincare Guru Gift Guide post may contain an embedded affiliate link. For more information please check out my disclosure policy.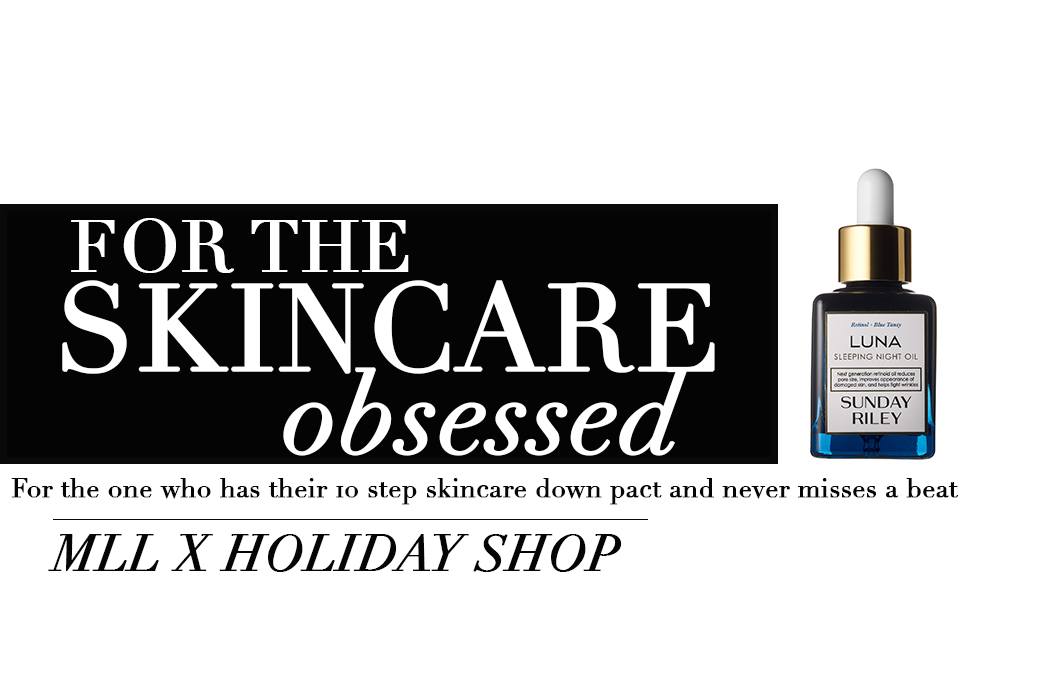 Seriously you guys can you believe that in less than 10 days it will be Christmas? It never fails during the holiday shenanigans between the parties and photos sessions- the unexpected always pops up- for me it's in the form of a HUGE pimple, and I mean the kind that HURT under the skin! As you all know I am a MAJOR skincare junkie, so this gift guide has a special place in my heart- however if you are stuck on what to get the skincare obsessed maven in your life, then I have a treat for you. Today's gift guide, is rounding up a few of my absolute favorites in skincare offerings ranging from awesome multi-masking* to a body oil * that will literally have you smelling like a heavenly rose garden, or the most perfect skincare device to help your products absorbs better. So if you have a friend who is obsessed with her 10 step skincare regimen or indulging on a weekend pamper, then this is the one for you to read,  let's dig in…
When it comes to skincare I am often SUPER particular at what I use. Knowing my skincare type has helped tremendously in learning what things my skin likes and dislikes- BIG TIME.  I have learned over the past year, that I really enjoy a mid-week skincare pamper and so does my skin. Whether it's starting with a solid steam or multi-masking with various masks to achieve the outer glow I am always seeking, skincare just makes me giddy.  
The one thing I always try to be is OVER prepared when it comes to skincare. Whether it is a quick overnight trip where you need your trusted overnight skincare essentials, or my favorite brightening duo*– which seriously will CHANGE YOUR LIFE, or my new favorite natural skincare line of elixirs & serums*, or ensuring I am party perfect at all times. Skincare is one thing that you can never be OVER prepared with. If the skincare lover in your life has a 10-step skincare regimen then this set of fabulousness they will need ASAP!
O-M-G you guys, 2016 was seriously the year was the year of skincare gadgets, and let me just say I am not sure if 2017 can top these awesome gadgets.  From this at-home dermaplanning device* helps keep the skin in tip top shape as it exfoliates the skin effortlessly, while this awesome device helps skincare absorb into the skin thanks to microspheres and ultrasound energy all the way to a tried and true favorite- at-home facial lifting device and the LED light therapy device that has my skin fighting off Father Time nightly- seriously 2016 literally has the best skincare gadgets. The skincare lover we all know would LOVE any of these awesome devices- trust me- I might have 2 of them on my wishlist this year!  So there you have it a few of my current favorites in skincare that will help keep your skincare lover prepared from head to toe. Don't forget to shop my skincare guru favorites below, and check out all the other gift guides I have put together this year! You can also view all my holiday gift guides on my HOLIDAY tab as well! 
[otw_shortcode_divider margin_top_bottom="30″ text="SHOP SKINCARE GURU FAVES" text_position="otw-text-center"][/otw_shortcode_divider] 

2016 GIFT GUIDE SERIES
2015 GIFT GUIDE SERIES
YOU MIGHT ALSO LIKE: 
HOLIDAY ANTI-AGING SKINCARE GADGET GIFT GUIDE
SKINCARE GURU ESSENTIALS GIVEAWAY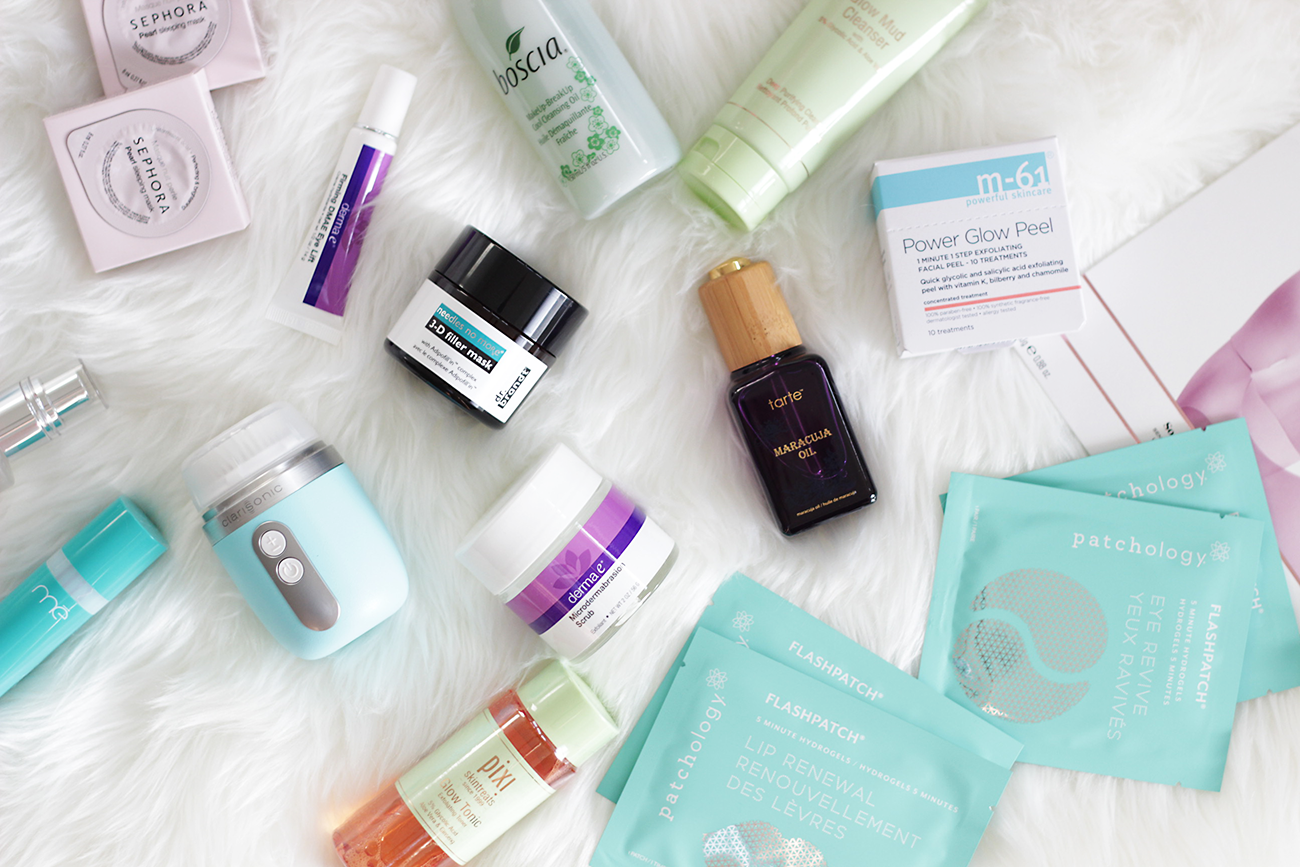 While we are the topic of skincare, today I have the most amazing skincare lovers giveaway. To enter it is simple! Just follow the steps below. The giveaway will be open starting NOW and will end on Monday December 22, 2016 at 11:59PM PST. So what are you waiting for ENTER below!!
ULTIMATE SKINCARE ESSENTIALS GIVEAWAY
What is your favorite skincare item at the moment? Let me know in the comments below…
This giveaway is a part of the 12 Days of Giveaways.  Twelve bloggers, twelve days, twelve amazing prizes! Be sure to check the calendar below, and to visit each site to enter on their giveaway day.  All giveaways will be open until the 18th……so lucky you, you can enter them ALL!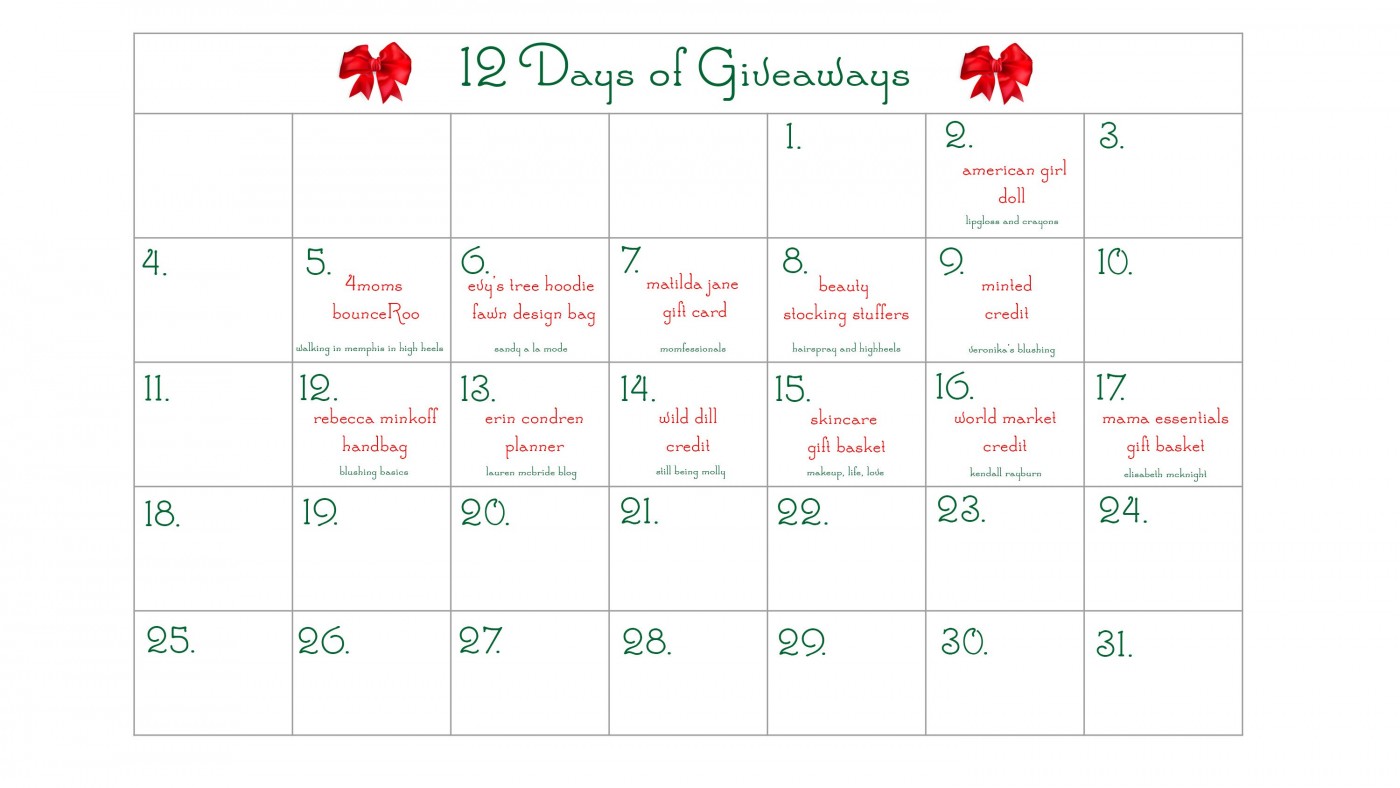 Giveaways (click to enter each one):
*PR SAMPLE // SPONSORED
**Please note this post includes an embedded Affiliate link. This means if you click on the link and purchase an item, I will receive an affiliate commission. Makeup Life and Love at times reviews products provided by PR companies. This is disclosed at the bottom of those posts and product is marked with a "*". Regardless if the product was received, I only recommend products and services that I personally use and believe will benefit my readers. All opinions are my own. For more information please visit the Disclosure Page**
Dermaflash Jurlique Kypris Beauty Lightstim Skincare Gift Guide Skincare Guru Tata Harper The Skincare Edit The Skincare Guru Gift Guide