Are you a fan of K-Beauty? Not sure what you need to try ASAP? I am breaking down the hows and whys you need to get on the K-beauty trend ASAP with a few products from It's Skin that I am currently obsessing over!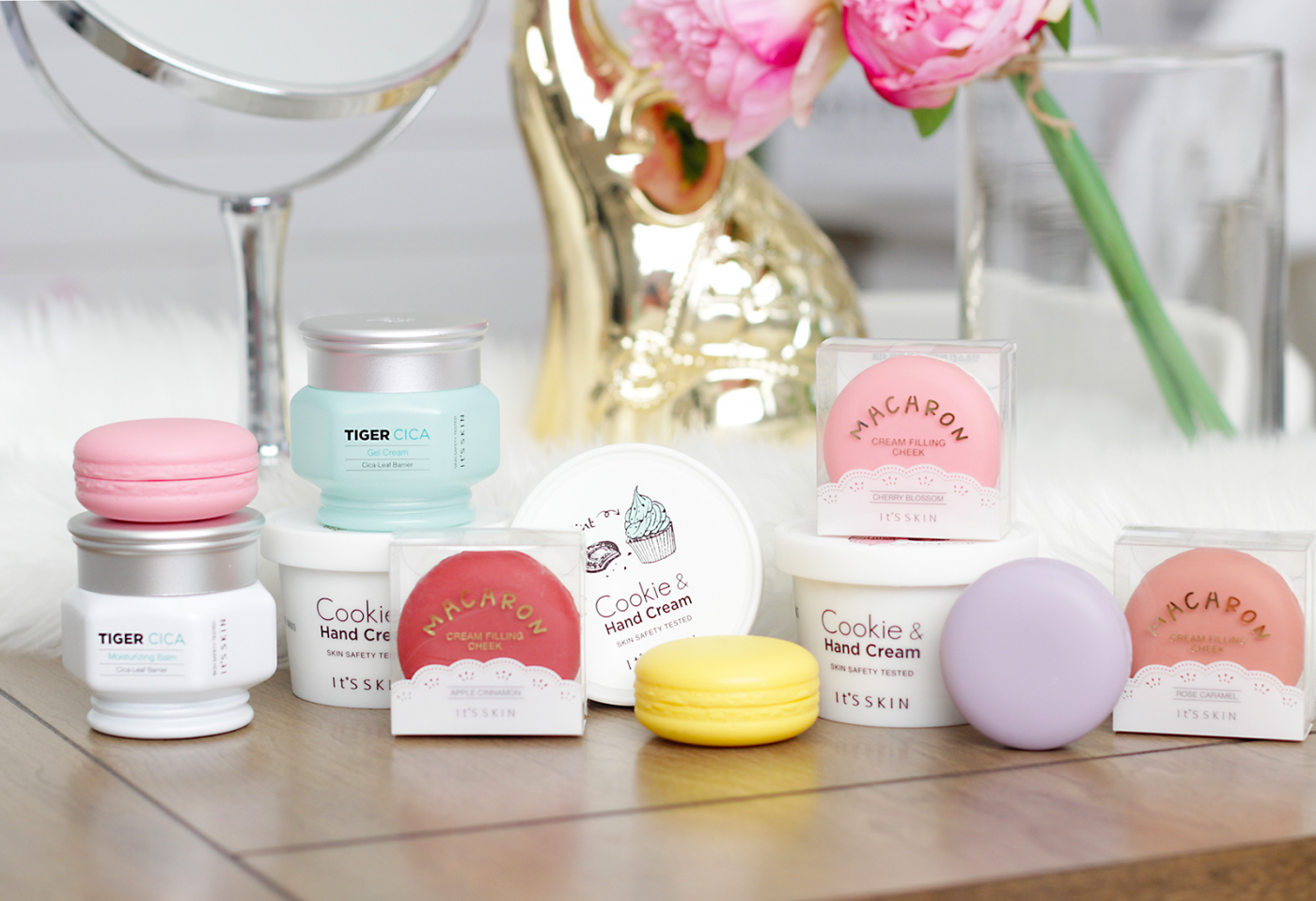 Today's post is sponsored by It's Skin on behalf of One2One Network. As always all thoughts and opinions stated are my own.  #ItsSkinUSA
Seriously you guys, can I just say I LOVE K-Beauty products! I mean not only are they having a major moment in skincare and beauty, every single K-Beauty item I have tried, I am instantly falling in love with BIG TIME! I mean honestly, the hype behind Korean skincare and beauty products is SUPER REAL and it's with the perfect reason. Lately, if I am being honest trying out new K-beauty brands is starting to become a bit of a hobby I look forward to every time a box of goodies arrives at my house from one of many K-beauty websites.
Over the past few weeks I have been testing out a few products from It's Skin, and let me just say I am OBSESSED! Not only are they are leading cosmetic brand in Korea that strives to enhance the skin's natural beauty; they are products that are actively developed by dermatologists from Seoul University. But the best part? It's Skin is also finally available at your local Sephora or CVS or online at ItsSkinUSA.com. From the super innovative and cute packaging (I mean have you seen the macaron lip balms) to the fact that the products are formulated for modern skin care solutions and combined with natural ingredients and state-of-the-art science. Currently, It's Skin retails a full K-Beauty regimen of products for skincare as well as body care items and standard cosmetics (think cushion blush tints, eyeliners, pore refining products, etc.. ) and I have to admit- I am hooked!  
Curious to learn more about the products? Let's jump right in….

Okay not only are these seriously the cutest packaged blushes I have ever seen, they are sooooo extremely pigmented. The It's Skin Macaron Cream Filling Cheek products are the perfect cream to powder blushes that literally glide and melt right on to the skin with their soft creamy texture that then instantly transforms and dries down to the most perfect matte powder like look without ever losing the pigmentation in the process. I am so obsessed (shade 05-Rose Caramel is my favorite).  These beautiful little macarons not only are for your cheeks they can also double as a lip balm- you know how I love multi-purpose items.  These perfect blushes are available in 6 gorgeous shades: Cassis Berry // Cherry Blossom // Apricot Jam // Coral Chou // Rose Caramel // Apple Cinnamon. I think these gorgeous blushes are perfect for all skin types but if you are combination to oily skinned like me- trust me you NEED them NOW!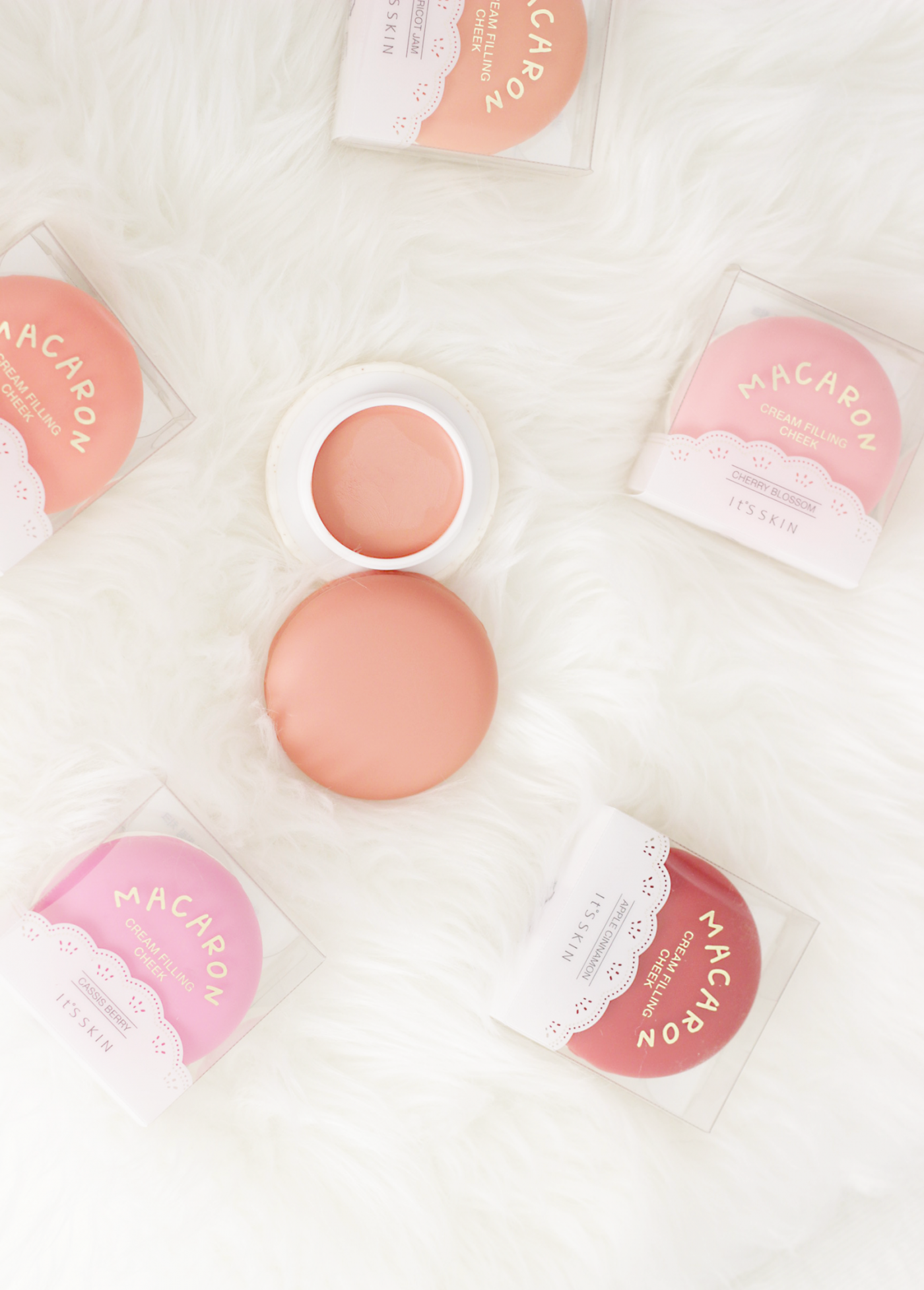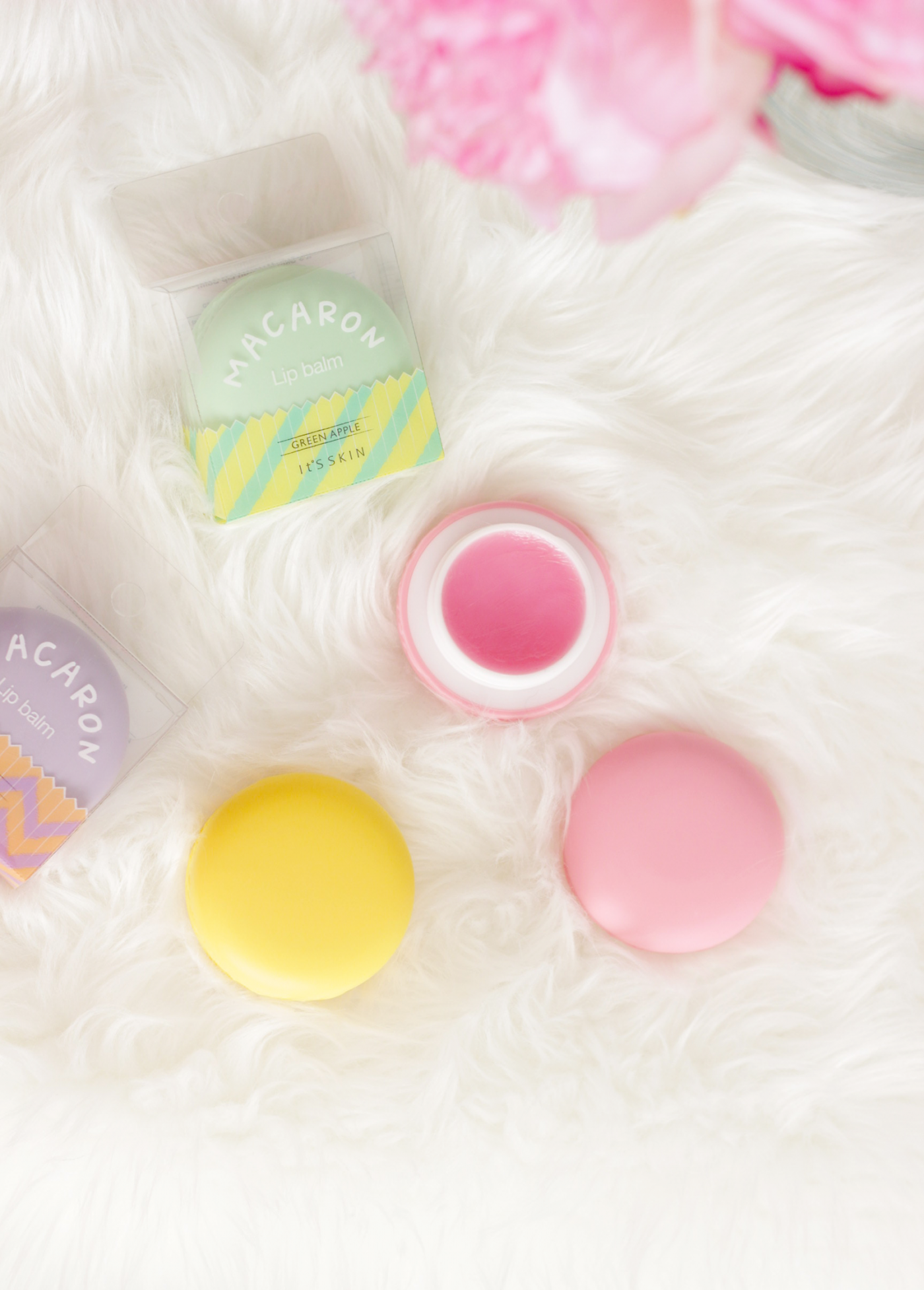 I am seriously a lip balm lover. So much of time I think of myself as an aficionado, so when I opened the It's Skin Macaron Lip Balm, I instantly knew this lip balm needed to be in my purse, near my bedside, in my bathroom counter, and in my office. Not only are they so cute in their little macaron packaging, they are seriously the most fun fruity flavors and they smell so divine as they are applied to the lips. Chalked full of antioxidants and vitamins A, C and E these little miracle workers keep the lips soft, nourished and ultra smooth all day long. These might just be the best lip balms I have tried all year so far- I currently have Strawberry by my bedside, Pineapple in my office,  Green Apple in my bathroom and Grape in my purse and may or may not already have a back-stock of strawberry and pineapple so I'll never be without.

Lately, the weather in Southern California has been pretty wonky. I mean rain one day, cold temps the next, then a burst of random sunshine- I just can't keep up and neither can my hands. I love to have soft, hydrated hands all day and lately, nothing has been able to keep them hydrated with this weird weather- until I tried the It's Skin Cookie & Hand Cream. This stuff is seriously what hydrating dreams are made of. Not only does it smell insanely delicious, it's formulated with luxuriously hydrating ingredients like: Macadamia Seed Oil,  Shea Butter, Mango Seed Butter, and Sweet Almond Oil. I also love the fact that it also looks and smells just like Cookies and Cream. It comes in 3 different scents:
Cookies & Hand Cream- Strawberry
Cookies & Hand Cream- Original
Each one smells just like their name so much that you almost want to lick your hands after you apply this cream. Seriously it smells SO good. I also love that each one of these little creams contains soft cookie chip pieces (also known as 'Choco Cookie Chips') that literally melt into the skin when applied and massaged without leaving your skin feeling greasy at all.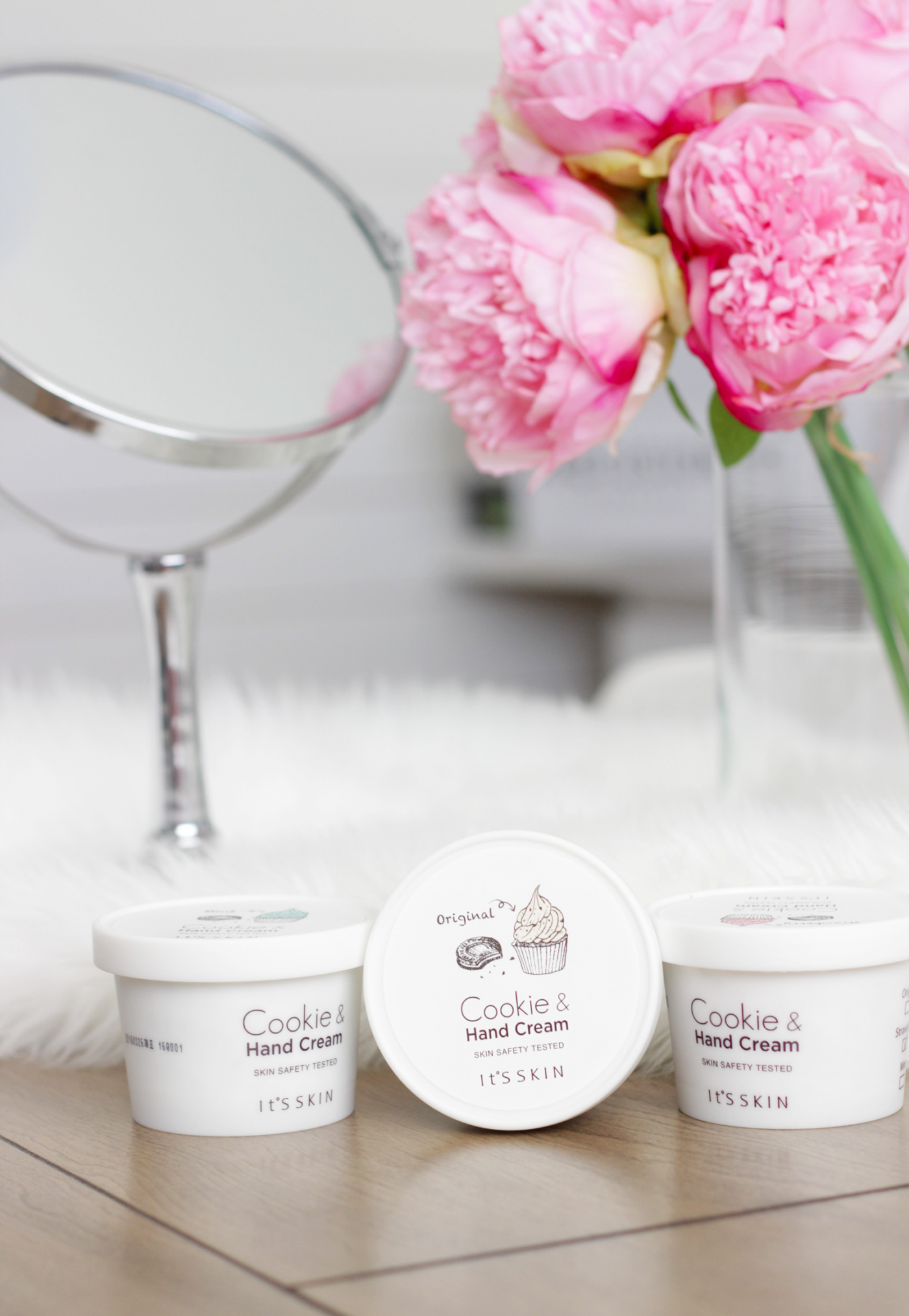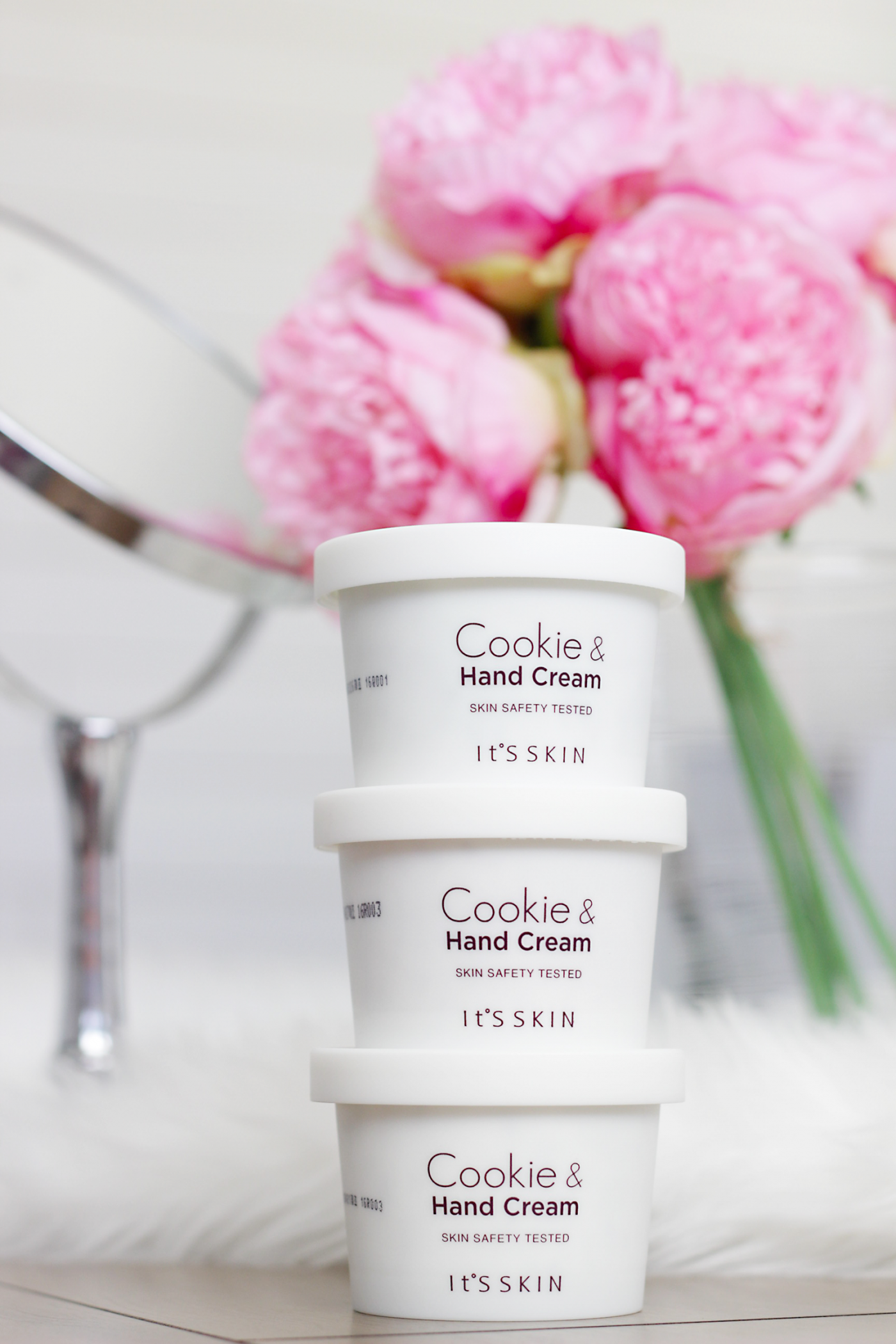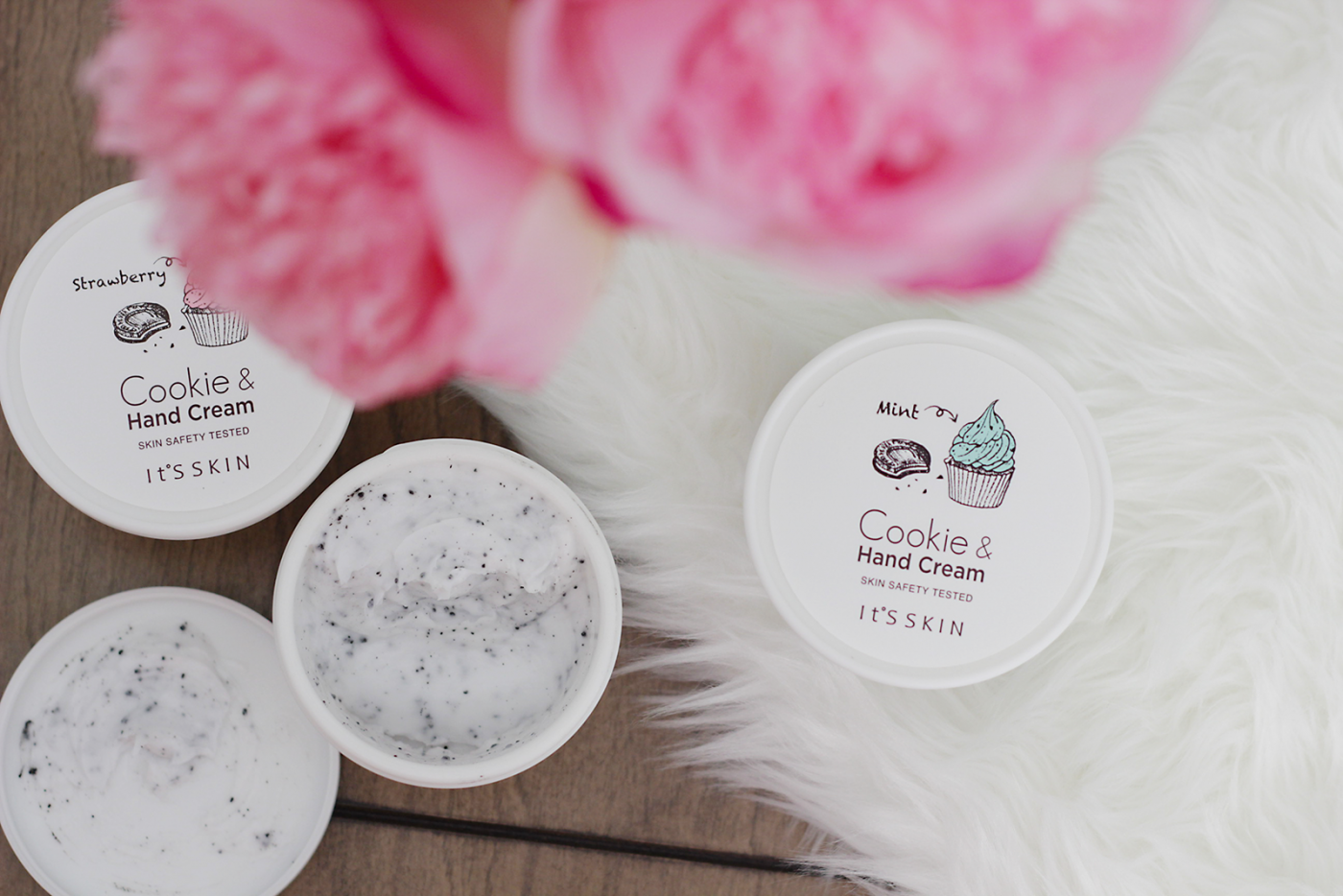 Last but not least I got to try something I have been eyeballing for some time now.  Right now in skincare tiger cica is having a major moment. Being touted as an incredible product formulated with Centella Asiatica due to it being a plant that grows in China and is known for it's healing and soothing properties. Centella Asiatica is also known as "tiger grass" inspired by Asian tigers rolling in the Centella Asiatica to help soothe wounds. Tiger Cica is something that claims to fight acne, soothe redness and inflammation making it perfect for those with inflamed acne, highly sensitive and/or reactive skin.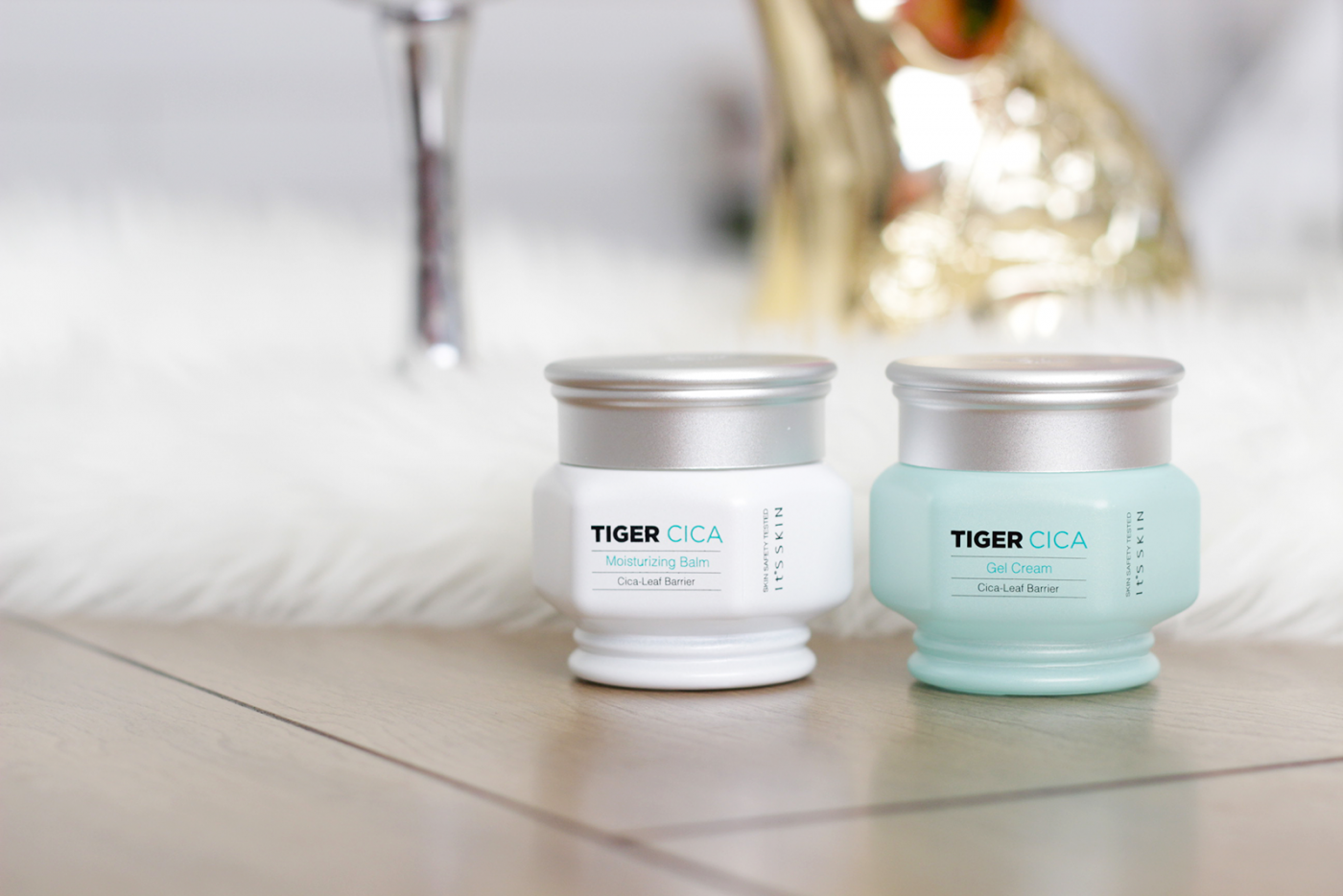 The It's Skin Tiger Cica line made me jump with glee when it arrived because I REALLY wanted to try it out.  The It's Skin Cica products are super uniquely formulated as they are free of 10 harmful ingredients that tend to affect those with sensitive skin. They are without parabens, phenoxyethanol, artificial fragrance, mineral oil and irritants that are often found in these formulas. The formula also helps restore sensitive, damaged skin and bring it back to a healthy and vibrant state.  I got both the Moisturizing Balm and the Gel Cream.
The It's Skin Tiger Cica Moisturizing Balm is one of the most unique textures I have ever tried. It feels almost like a jelly but goes on so incredibly smooth and non-sticky. It feels so incredibly nourishing on the skin and helps leave the skin hydrated and plump. I love that it contains 55% Cica extract which I love as it helps soothe any winter skin dry patches and inflammation making it perfect for all skin types especially those with sensitive skin or dry skin.
The It's Skin Tiger Cica Gel Cream is seriously brilliant.  This super light & soothing gel not only strengthens your skin barrier to help restore and moisturize your skin it also is perfect for someone (like me) who suffers from acne scars, blemishes, redness or if you have oily/combination skin. It contains 68% Centella Asiatica extract and absorbs so dreamy into the skin giving it an abundance of moisture.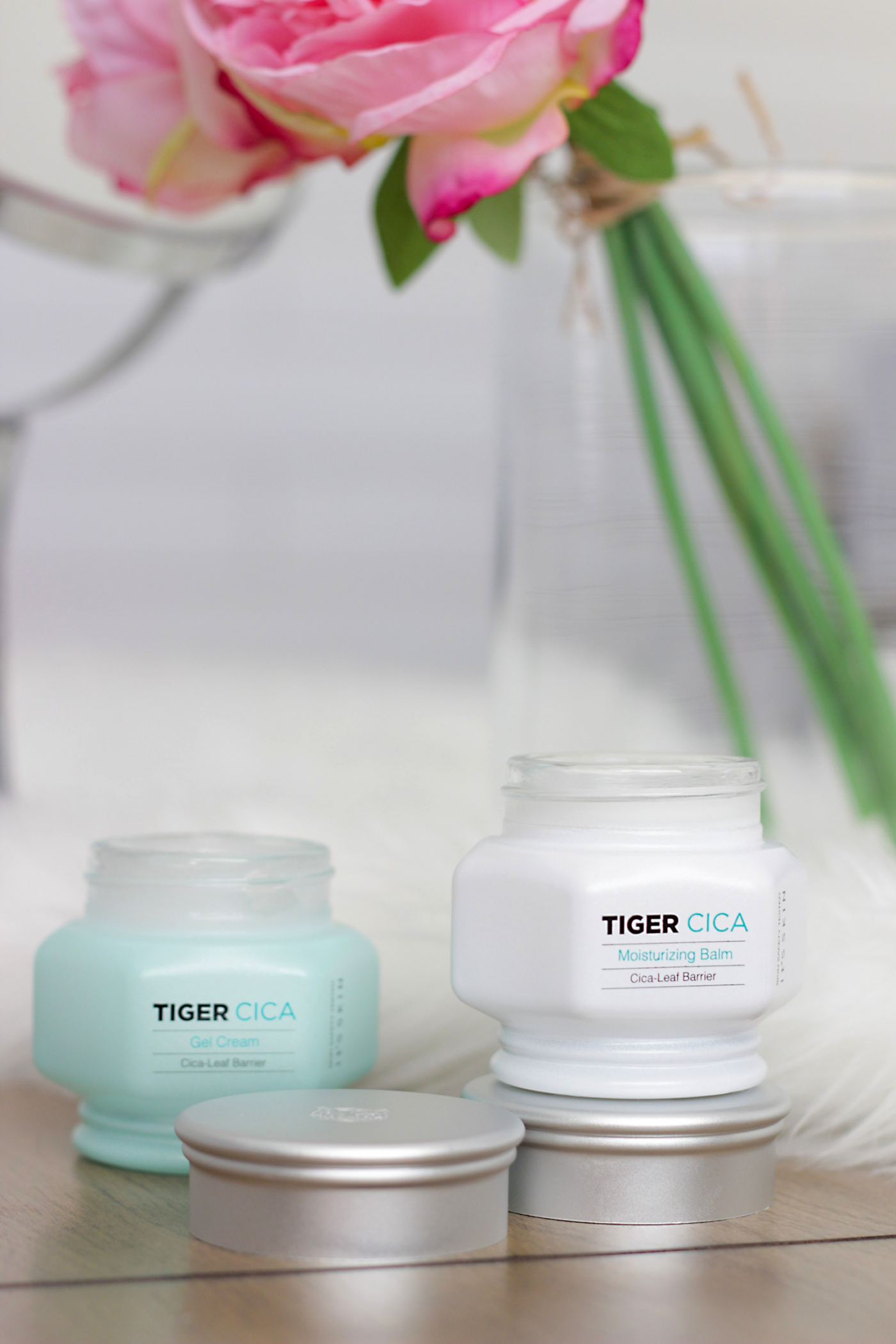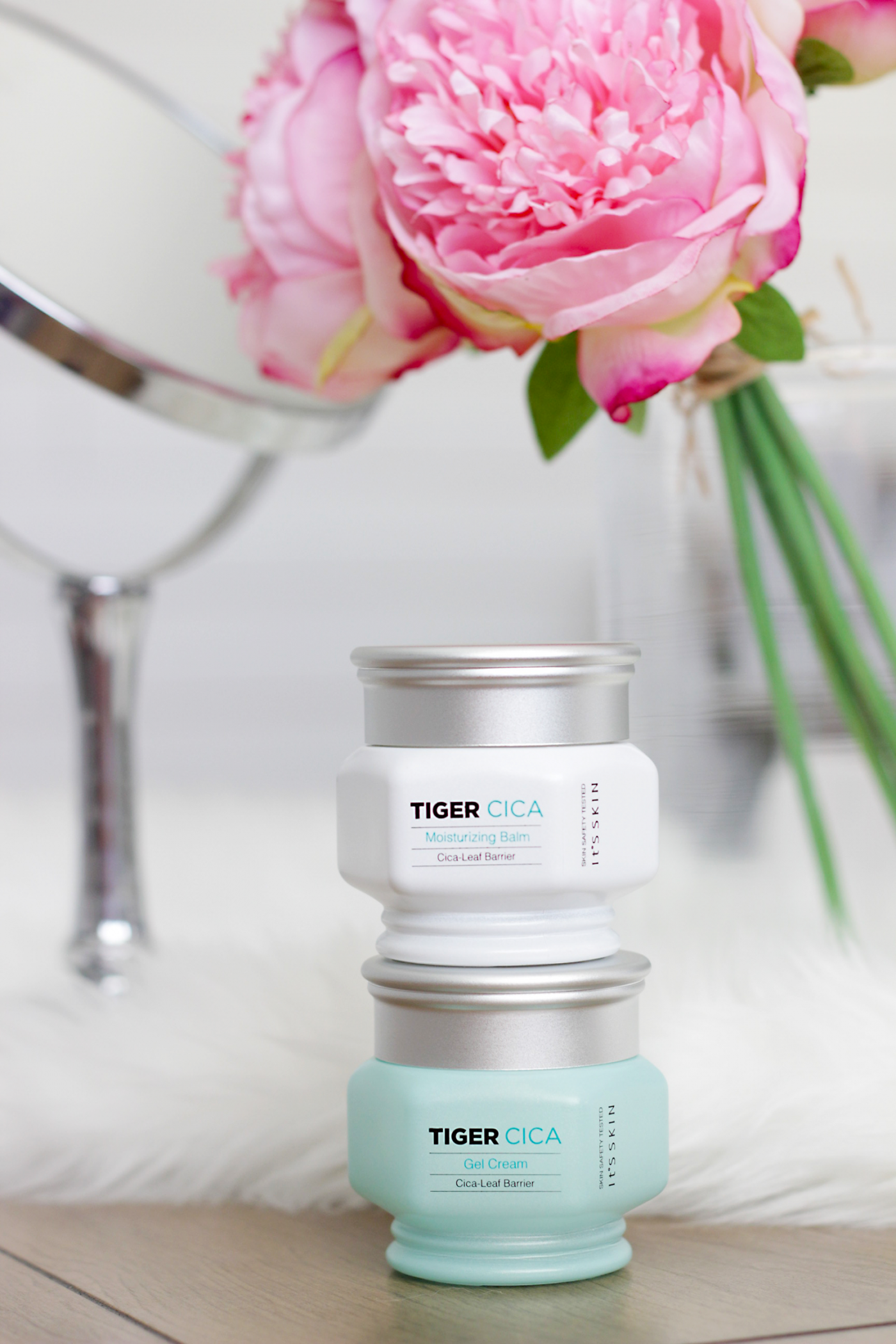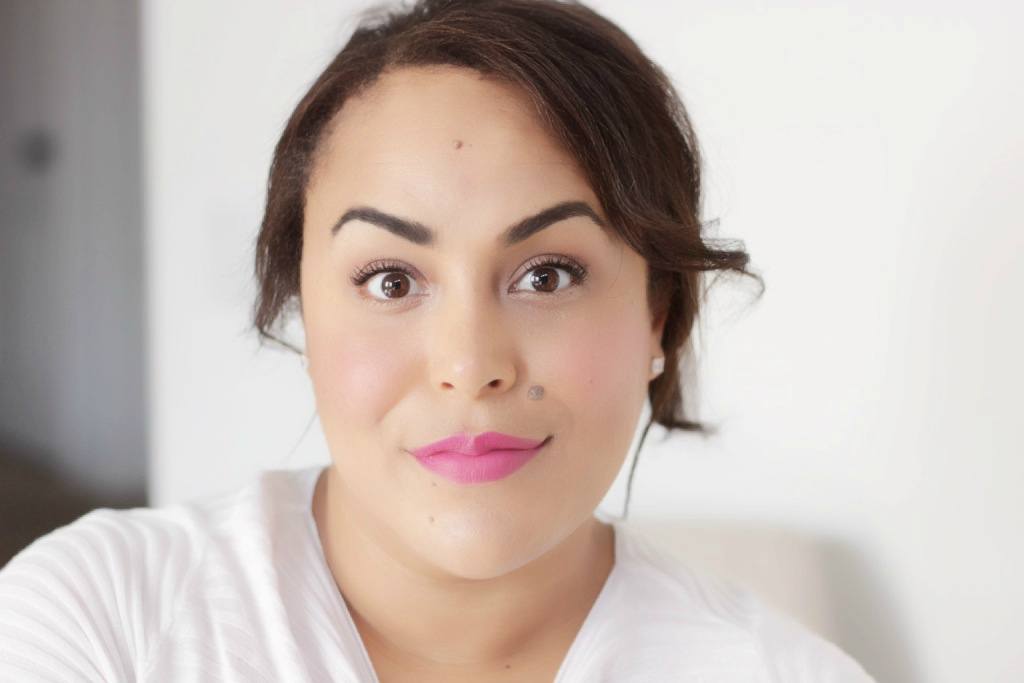 // FINAL THOUGHTS // 
I have to admit I am pretty hooked on It's Skin products. Not only are they super adorable, they actually work pretty darn well. If you haven't taken the plunge and jumped on the k-beauty trends, YOU NEED TO! I promise you-you won't be disappointed!
Have you tried K-Beauty products before? If so what were your thoughts? 
Today's post is sponsored by It's Skin on behalf of One2One Network. As always all thoughts and opinions stated are my own.  #ItsSkinUSA
READ NOW / SAVE FOR LATER: