Was getting healthy one of your New Year's Resolutions? Getting healthy this year and starting with the Whole30 was one of mine.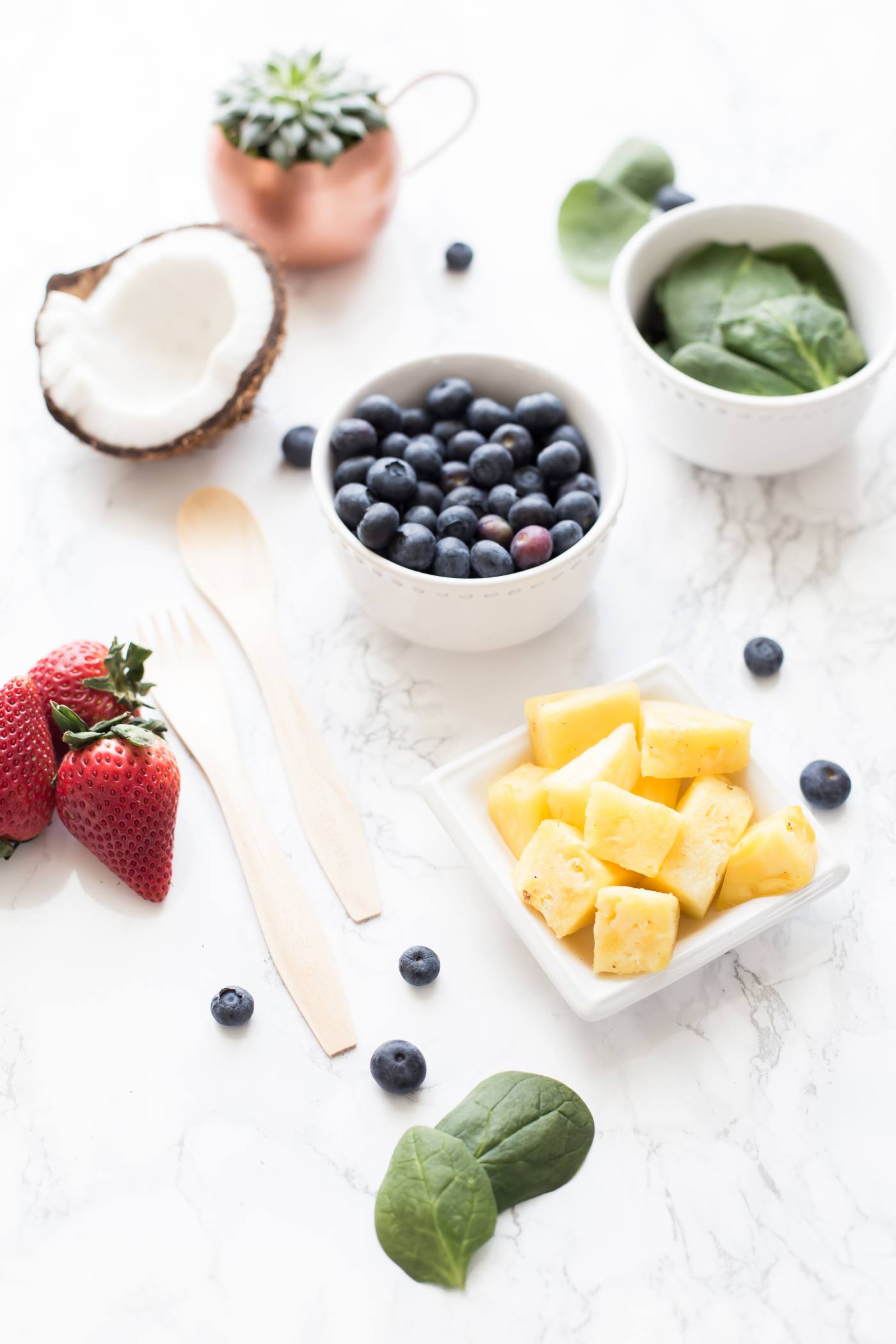 Happy New Year you guys and welcome to 2017. I have a feeling that this year will be absolutely fabulous. When it comes to the New Year, I am that person is usually horrible and I mean HORRIBLE at maintaining resolutions.  You know the person who says at the beginning of the year they are going to the gym every day- just to slack off a few weeks in and never go back. This year I decided it was time for me to shape up parts of my life. After doing some self-reflection and thinking about my word of the year, it finally hit me- my word of the year needs to be something that is reflective to a few goals I want to accomplish this year, a word that makes me strive to be confidence in myself at all times. So after tossing around multiple things in my head, I decided that my word for 2017 would be BELIEVE. Believe in myself, believe in my work and my abilities,  believe in my relationships, believe in my health, and lastly believe in happiness. 

One of the first things on my list this year was to strongly believe in my health and my physical abilities. So at the end of 2016 I did A LOT of self-reflection, soul-searching, and research and decided the best way for me to kick start the new year was to do a round of the Whole30. My choice to do the Whole30 literally has been to reboot my system, clear out all the bad stuff-like my addiction to diet coke for starters, to have more energy, and to overall feel better about my health and myself.  The past few years weight loss for me has been almost that of a challenge. I ran a half-marathon, worked out like a fanatic, I have done the whole calorie counting thing, I have tried the Master Cleanse, but each time I would fall off the wagon and literally go back to my old way of eating. So this year I decided to just give nutrition a solid clean start and what better way than to join a group of people to start the Whole30 on January 2.
At first, I was OVER, OVERWHELMED like a lot thinking about what I could and couldn't eat, and what meals to actually prepare that would help me NOT want to break into my old habits. Thankfully I had both The Whole30 and the Whole30 Cookbook to help me get going on ideas to help incorporate this healthy detox into my life for the next 30 days. I also got lucky and found and awesome support system of bloggers who have done it before, are starting it for the first time- so we all have each other to lean on while going through this journey.

WHAT IS THE WHOLE30 EXACTLY?
The Whole30 is basically a short-term nutritional reset that is designed to help you put an end to unhealthy cravings and habits. It helps restore a healthy metabolism, heal your digestive track and balance your immune system but taking out certain food groups (like sugar, grains, dairy to name a few). These certain food groups are all foods that could be having a negative impact on your health and fitness without you even realizing it.  For me when I read that from the Whole30 website I instantly was drawn to the symptoms that they were saying :
Having a hard to losing weight no matter how hard you try? Yep, that's me.  

Random aches and pains that can't be explained? That's me again.

Skin conditions? Me again with my random breakouts of hives and seasonal allergies.
I was instantly intrigued and knew that this was something I needed to try. Stripping my current diet from all the unhealthy, hormone-unbalancing, gut- disrupting, inflammatory foods for a full 30 days to help push the reset on my body and learn at the same time which foods are affecting my life. And so the journey begins….
I really want to give meal planning for success a true effort- so I figured I would share with you just a few meal ideas I rounded up for Breakfast, Lunch, and Dinner- Whole30 compliant.

WHOLE30 BREAKFAST IDEAS:
Open-Faced Omelet with Avocado and Pico | Skinnytaste
Carrot Cake Smoothie Bowl | Pancake Warriors
Kona Crusted Steak with Safe Fried Eggs | The Castaway Kitchen
Apricot Fig Breakfast Salad | Anya's Eats
Bacon Burger Breakfast Bake | Paleo Running Momma
Breakfast Bacon Fat Bombs | A Simple Pantry
Rise and Shine Breakfast Casserole | The Natural Runner
WHOLE30 LUNCH IDEAS:
Hearty Vegetable Soup | I Heart Naptime
Zucchini Noodles with Simple Basil Pesto | Well and Full
Jerk Chicken Mango Avocado Salsa | A Saucy Kitchen
Ultimate Detox Salad | The Roasted Root
Quick Vegetarian Pho with Zucchini Noodles | Healthy Nibbles and Bits
Grilled Blackened Tilapia on Grilled Jicama Tostadas | Bazaar Lazarr
WHOLE30 DINNER IDEAS:
Carrot Soup with Tangled Collard Greens and Dukkah | Joanne Eats Well With Others
Braised Turmeric Chicken with Apricots and Olives | A Clean Bake
Slow Cooker Chicken and Sweet Potato Dinner | The Magical Slow Cooker
Slow-Cooked Bolognese Sauce with Sweet Potato Noodles | A Calculated Whisk
Mexican Steak Cobb Salad with Cilantro Vinaigrette | Heather Christo
Moroccan Style Paleo Pork Chops | Food Faith Fitness
Kefta Kebabs with Grilled Peaches, Chimichurri, and Plantain Chips | The Urban Poser
Starting next week I'll be sharing with you guys my tips, tricks, ideas, and meal plans on this journey so you can see what I liked, loathed, or flat out hated.  Follow me also on social media and I'll be sharing some behind the scenes things (meals, thoughts, etc…) or use hashtag #Whole30Jan to see what a ton of us bloggers are making, creating and liking on this round of Whole30.  You can also follow my fellow bloggers directly as their share their journey this month.
Heather @ My Life Well Loved
Jennifer @ Life In A GreenHouse
Lauren @ Lauren McBride Blog
Ashley @ Two Peas In Prada
Kristin @ Taz & Belly
Claire @ Casual Claire
Lindsey @ Life Lutzurious
Tessa @ Tessa Lindsey Garcia
I hope you all are having a wonderful start to the New Year so far, and I can't wait for you all to embark on this healthy journey with me…
Thinking of saving this for later? PIN it HERE: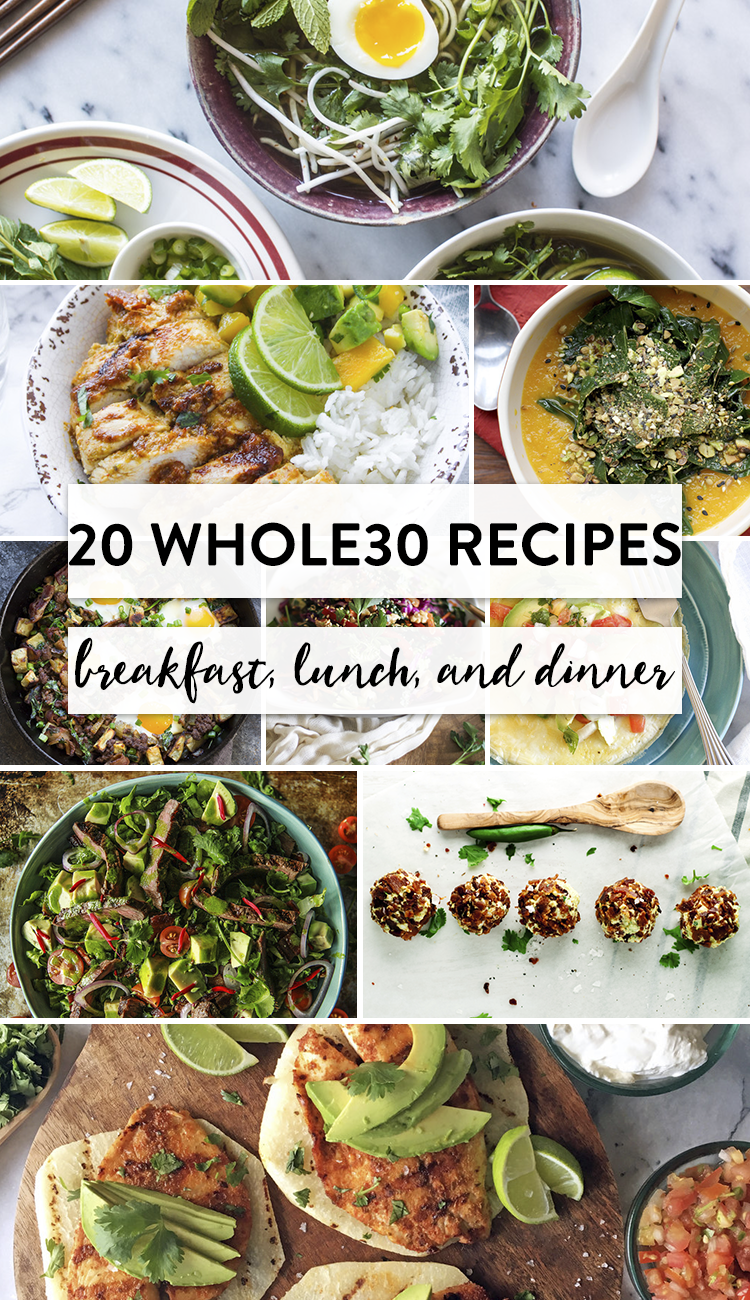 [otw_shortcode_divider margin_top_bottom="30″ text="SHOP WHOLE30 ESSENTIALS" text_position="otw-text-center"][/otw_shortcode_divider]

[ReviewDisclaimer]
Healthy Living Lifestyle Changes Whole30 Whole30 January Word of the Year