As I grow one year older, I always try to make the New Year's resolution to make sure I take better care of my skin. Today I am sharing my top favorite winter skincare rules to help you achieve fabulous-looking skin all winter long.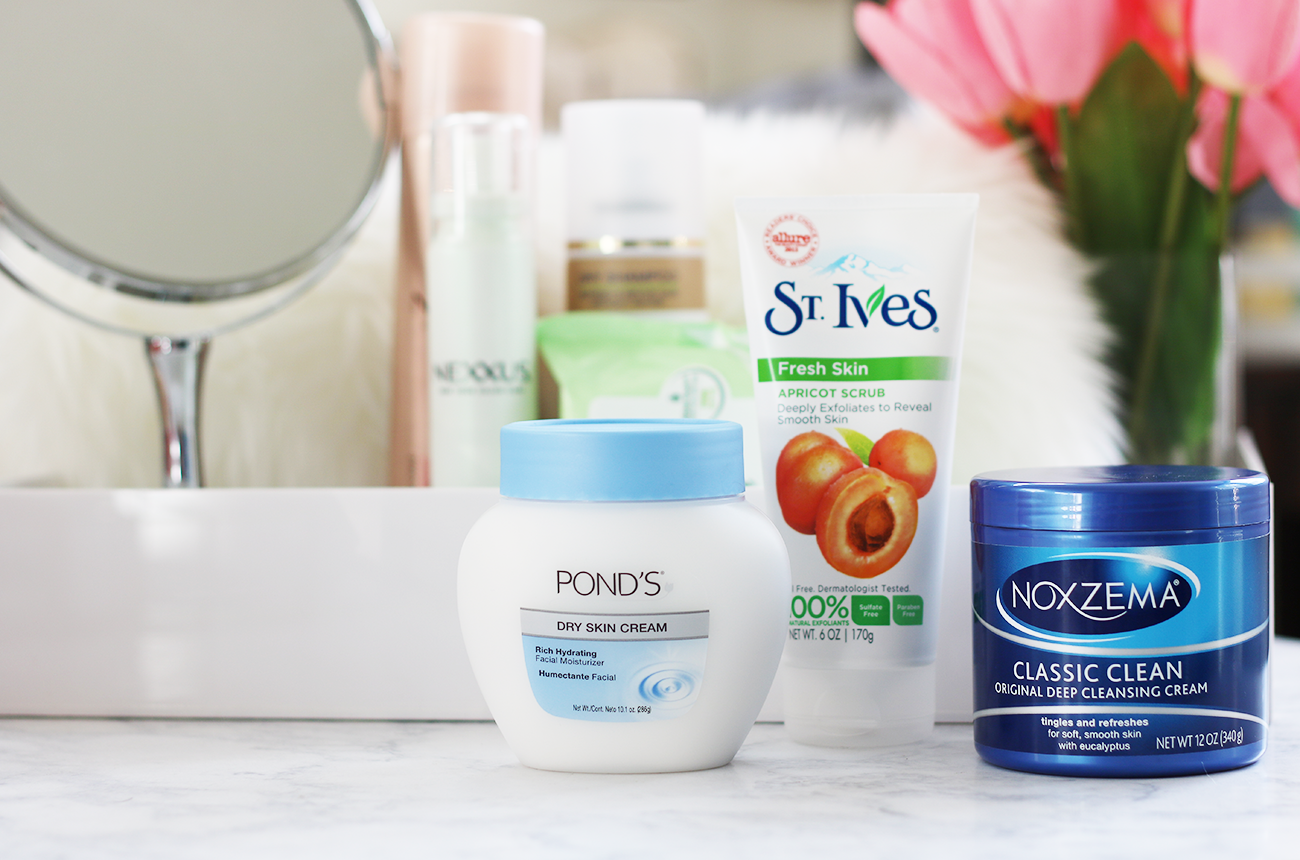 Today's post has been sponsored by Mirum Shopper. As always all thoughts and opinions are my own
Raise your hand if you are one to make New Year's resolutions? Double raise your hand high if your resolutions often have to deal with taking better care of your skin? Hand raised SUPER high- as you all know the winter is usually the absolute hardest season on your skin. I am usually one that has oily skin and I have never needed to worry about ending up with dry skin, however, this winter and growing a year older- my skin is in a bit of a transitional period. This winter I am learning how to protect my skin especially since this winter – the weather is the legit bane of my existence- damn you mother nature!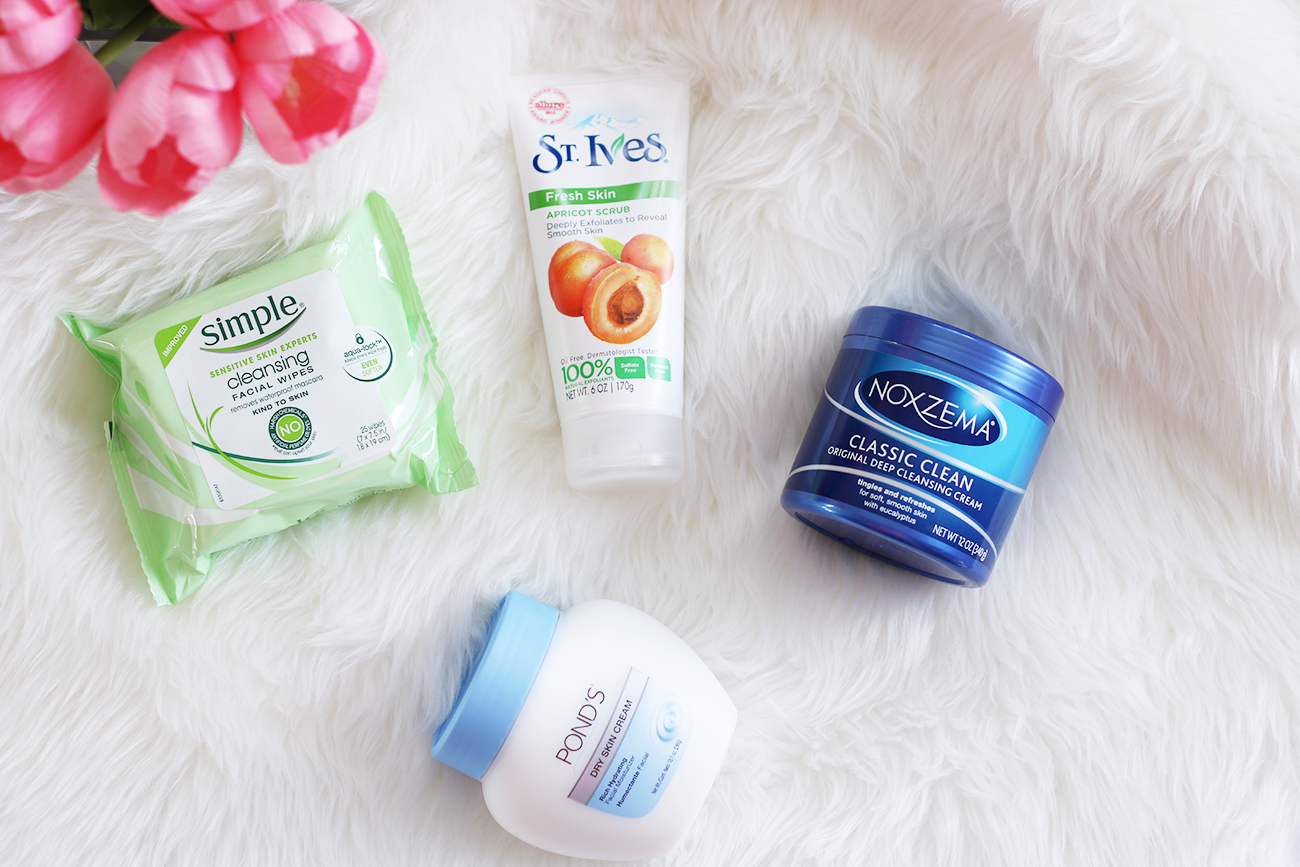 Thankfully, I do have a pretty dependable skincare routine and a few golden winter skincare rules that I live by… those of which I am sharing with you today. Now by no means am I a professional-  although I plan to attend esthetician school soon, I am as you all know skincare obsessed + after a bunch of trial and error I have found what works best for me.  Not to mention I get told often that I don't look my age at all- that's gotta count for something, right?  

// WINTER SKINCARE RESOLUTION #1:  EVEN IF THE WORLD IS ENDING, ALWAYS WASH YOUR FACE! //
I know, I know- you have been told this so many times, that it literally is nothing new. Trust me, I understand your skin gets so dry in the winter that washing your face is the last thing you think you need. However, you MUST always wash your face. Washing and cleansing your skin both morning and evening helps prep the skin for hydration, all while getting rid of the dead skin cells. Now while I am a major fan of a double cleanse, I am also one to love a good makeup wipe. These Simple Cleansing Facial Wipes, are absolutely fabulous.  Made of the softest fibres these wipes are pure perfection at removing any makeup and impurities. Enhanced with an Aqua-Lock technology, the Simple Cleansing Facial Wipes are effective and fresh until the very last one. The best part is they contain no artificial perfume, color, or harsh chemicals- therefore, they won't upset your skin- they are seriously dreamy.
Recommended product: Simple Cleansing Facial Wipes

// WINTER SKINCARE RESOLUTION #2: EXFOLIATION IS MAJOR KEY IN THE WINTER //
While we are on the idea of prepping the skin for hydration, it is SUPER important to always exfoliate. Now don't get me wrong- I am not saying exfoliate daily,  but I am saying to exfoliate at least once or twice a week.  I'll be the first to admit I am one to often forget about exfoliation alot of the time…but it is MAJORLY crucial-  especially, during the winter months. Trust me your skin will start to thank you. One scrub that I have been a long, LONG time lover of is the St. Ives Apricot Scrub -(it's also Gigi Hadid's absolute fave), this amazing scrub smells of fuzzy apricots. I love that it is made of natural exfoliants like crushed walnut shells, to help give the skin a gentle yet deep cleanse. P.S: It also helps reduce breakouts even before they occur.
Recommended Product: St. Ives Apricot Scrub

//
 WINTER SKINCARE RESOLUTION #3: THE WINTER MIGHT BE DRY SO- HYDRATE OFTEN //
With the winter cold air and temperatures dropping, dry skin often comes into place.  My normal to combination skin is great, but dry skin…. NO, I am not ready for it- like EVER! One thing my mom has always told me no matter what is to moisturize, moisturize, moisturize. Now while I always have normal to combination skin- this dry skin is new territory- so to me, it means- HYDRATE the skin as often as possible.  With this wacky winter weather, if I could bathe in moisturizer all day I literally would- thankfully when it comes to my face, I don't have to. I have been breaking out an oldie but oh so goodie. The Pond's Dry Skin Cream hands down is a winter skincare must have. The rich and creamy formula is so easily absorbed into the skin to help hydrate the skin deeply while reducing dryness significantly. This classic cream has been passed down from generation to generation to help reveal smooth, soft, radiant skin- and I am OBSESSED! If you don't have a jar of this classic cream- you need it NOW!
Recommended Product: POND'S Dry Skin Cream

//
 WINTER SKINCARE RESOLUTION #4: PAMPER YOURSELF AS OFTEN AS POSSIBLE //
When it comes to winter skin, sometimes 'rules' can be fun… thankfully this rule is one of them.
QUESTION FOR YOU: If you could have a daily pamper session this year would you do it? I am talking about a deep cleanse, some light exfoliation, followed with a perfect amount of oomph of hydration- tempting, right? This year make an absolute effort to #pamperyoself and take care of your skin!
I know I totally would. If I could do a facial daily, I totally would. In Southern California this past month, it feels like it has literally rained more than it has my whole life living here, the temperatures have been SUPER cold and frosty- thankfully my beauty routine has been saving my skin. Now we have already talked about hydrating and exfoliating, however, we need to dive right into the deep cleanse. Sometimes your skin just needs a nice deep cleanse to help open your pores and pamper your skin. One product that I have always used is Noxzema Classic Clean Moisturizing Cleansing Cream– this product is a long time skin savior. Not only does this cream cleanser cleanse the skin deeply, but it also removes oil, dirt, and makeup all while leaving your skin ultra soft and giving it a bit of additional moisture to help keep the skin from over-drying.  I love that this dermatologist tested classic cleansing cream is made to be used on both wet OR dry skin, and that it is made with moisturizing glycerin, eucalyptus, soybean, and linseed oils. My grandma has been a long time lover of this cleansing cream and how invigorating it makes the skin feel, she passed the love of Noxzema down to my sister and I as well. BONUS TIP:  You can leave this cleansing cream on overnight to help hydrate your skin while cleansing it to beat breakouts, AND it works wonders on sunburns. I leave this on my skin overnight when my skin looks dry and dull or tired. Literally, you will awake in the morning with noticeably softer, clearer skin.
Recommended Product: Noxzema Classic Clean Moisturizing Cleansing Cream
Thankfully making the resolution to take better care of your skin and to have soft, glowing skin all winter long isn't going to cost you a $1,000,000 in products. If you follow these four simple rules: Cleanse Skin, Exfoliate Skin, Hydrate Skin and always make sure to Pamper Your Skin this year/winter. I promise you, it will change your life. Resolution achieved!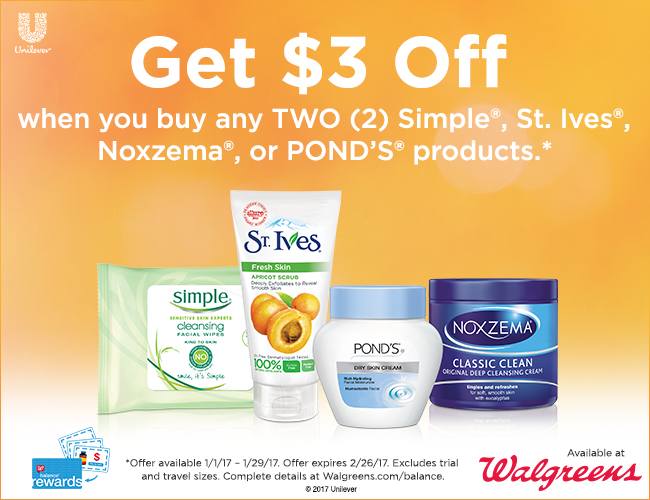 Right now, you can shop the products I mentioned at Walgreens and get $3 OFF when you buy any TWO (2) products from Simple, St. Ives, Noxzema, or Pond's. Be sure to shop soon, the offer is ONLY available from 1/1/2017 until 1/29/2017. OFFER expires 2/26/2017- excludes trial sizes. For more details check out Walgreens.com/balance.
What are your own skincare resolutions this year? Do you have any winter skincare rules? Let me know in the comments below….
Today's post has been sponsored by Mirum Shopper. As always all thoughts and opinions are my own.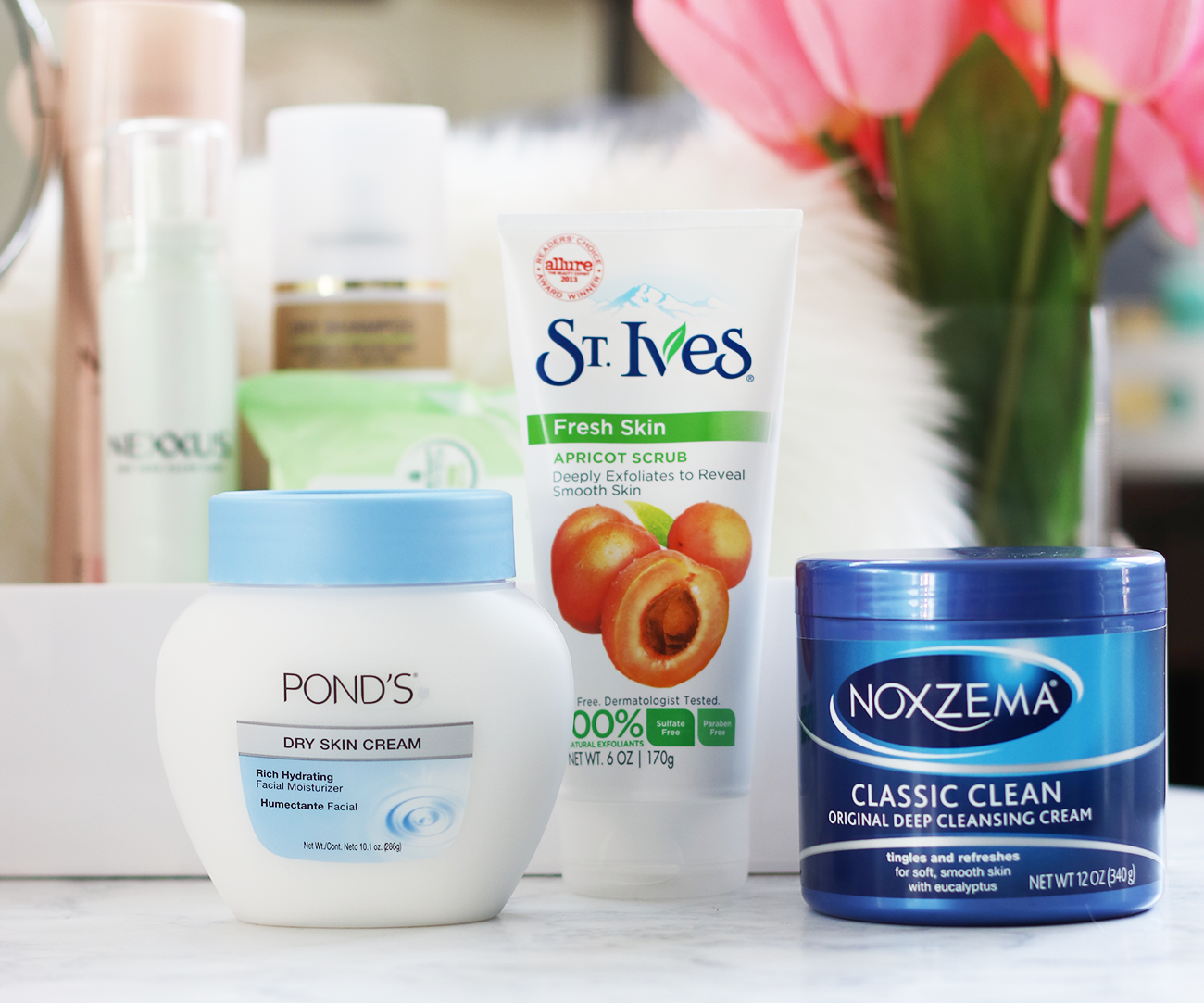 [ReviewDisclaimer]
Double Cleanse Noxzema Pond's Dry Skin Cream Simple Skincare St. Ives Apricot Scrub Walgreens Beauty Winter Beauty Winter Skincare Tips