Disclosure: This post is written in collaboration with Lunchbox and TRESemmé at Walmart. All thoughts, opinions and tutorial tips are of my own.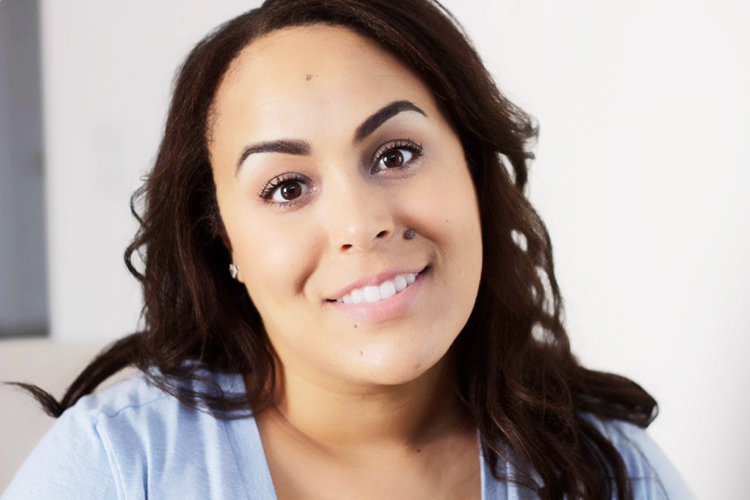 When it comes to summer hairstyling I am a HUGE believer in the whole less is more approach. I have been through the decade of when we would use enough hairspray to create one big scrunched mess, then came the times of the bigger the better albeit in the form of big hair, like REALLY big hair– remember ladies- the higher the hair, the closer to God.
In this decade I have been more of a sleek hair kind of gal, however when it comes to the summer heat and humidity, my hair is anything BUT sleek. So as of late I have started to embrace a bit of the Olsen-esque styled hair with a light boho wave action. And let me just say I am kind of digging it- A LOT. The idea of a perfectly undone look that is not meant to be sleek and perfect has been making my mornings so much easier in this humid SoCal heat. So I am here to show you a hairstyle that has become my go to. It's easy and can be worn multiple days in a row- which is always a score! The idea behind this look is simple and perfectly un-done featuring all products by TRESemmé from Walmart.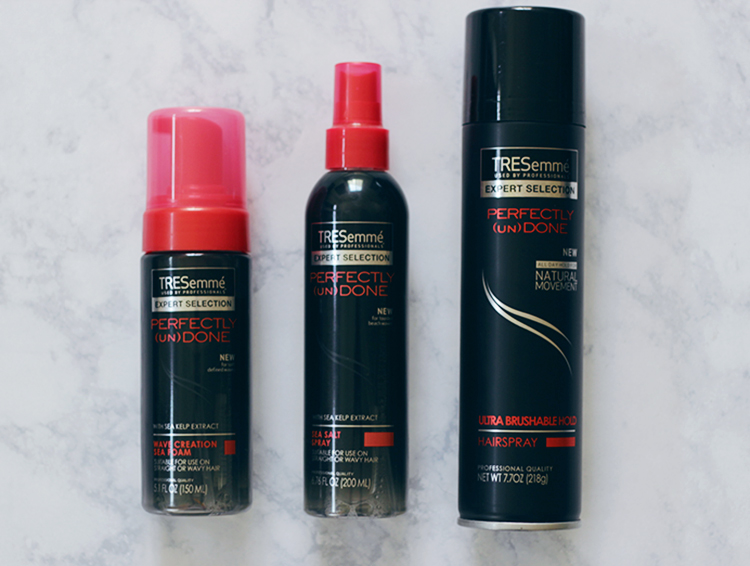 TRESemmé's new line – Perfectly (Un) Done Collection is simply amazing. It is the perfect way to make waves at your next special event or just daily hairstyle. Thanks to Walmart and the new TRESemmé Perfectly (Un)Done collection – a line of soft styling products that are infused with Sea Kelp extract to create a variety of effortless, wavy hairstyles. Perfect up to 3 different styles with just 6 products and get weightless hold that lasts all day without looking overly styled. The line consists of a silicone free shampoo and conditioner, a wave creation sea foam (my fave), a sea salt spray, a waves perfecting gelee and the ultra-brushable hairsray. I am obsessed with this line. Make sure to take the "Which wavy style should you try at your next special event?" quiz to see which look will be perfect for your next wedding, brunch, or girl's night out. Wherever you're going there's a fabulous wavy look that's right for you! Now let me show you how I get Perfectly (Un) Done with TRESemmé.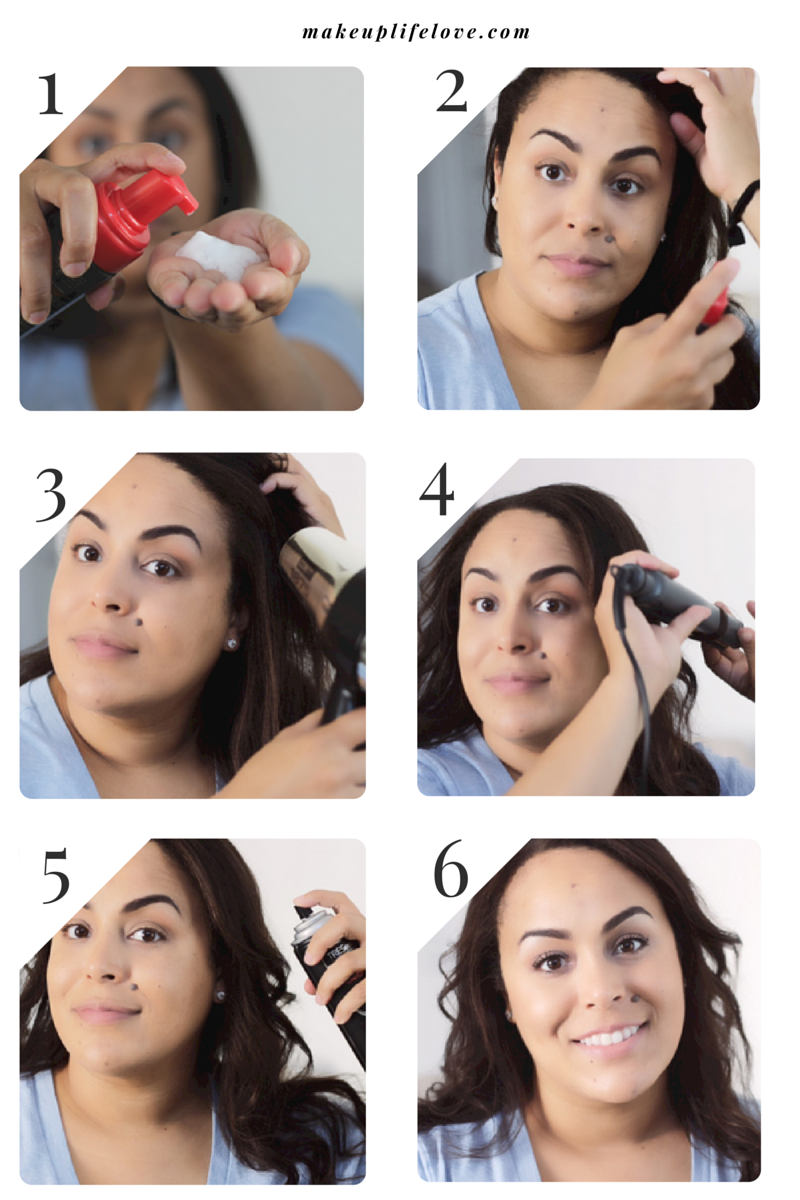 HAIR PREP
Before staring I wash and condition my hair with the TRESemmé Perfectly (Un) Done Weightless Silicone-Free Shampoo & Conditioner. Followed with a light spritz of a heat protectant. I use one by TRESemmé from their Sleek Keratin collection also found at my local Walmart. They have an array of choices, all to achieve perfect hair without the crazy price tag.
SPRITZ HAIR
I start by adding to the hair a bit of the TRESemmé Perfectly (Un) Done Wave Creatiion Sea Foam and a few spritzes of the Sea Spray. Followed with a light blow dry of the hair to about 85% dry. While blowing drying a learned that a easy way to add a nice wave to the hair is to scrunch the hair while it is drying.
CURL SMALL SECTIONS
Using a flat iron (I know it sounds weird, but trust me you get the best waves) grab small sections of the hair and curl away from the face. I take small sections of the hair ( no larger than about ½ inch to an 1 inch or else you don't get good curl, you get more of a weird kinked wave). Clamping the hair lightly in the flat iron, I rotate the flatiron away from the face until my hair is almost completely wrapped around the flatiron while gently holding the end to help guide the flat iron. To achieve a easy boho wave look I leave about a centimerter or two out of the flat iron to give a bit of a perfectly undone wave look. Release the flat iron and voila you have an easy boho wave. Continue this until you have curled all random pieces of hair that didn't seem to adapt to a soft beachy wave. I promise you practice makes perfect when it comes to flat iron boho waves.
LIGHTLY BRUSH + PULL HAIR
I lightly brush hair and pull hair to help loosen any tightly curled pieces. Remember the secret to boho waves is to have a loose, un-done look. Spritz the hair with a light spray of the TRESemmé Perfectly (Un)Done Ultra-brushable Hairspray. This stuff ROCKS as it does leave your hair crunchy or crispy and it holds hair like no other all while giving hair a beautiful light fresh scent. I love this stuff!
ENJOY YOUR PERFECTLY (UN)DONE HAIR
Last step is to enjoy your perfectly un-done boho waves. Whether you're looking for a new hairstyle for a wedding, a workday, or just want to change things up- TRESemmé makes it easy and with the price being right you can test out multiple hairstyles for sure.
Visit TRESemmé at Walmart to find out if you should try Hollywood Waves, Boho Waves, or Beachy Waves – or you can unleash your inner stylist and try them all! Simple right? Perfectly undone hair is never going to be the same. Ready. Set. Boho Wave.
[otw_shortcode_divider margin_top_bottom="30″ text="GET PERFECTLY (UN)DONE" text_position="otw-text-center"][/otw_shortcode_divider]

Disclosure: This post is written in collaboration with Lunchbox and TRESemmé at Walmart. All thoughts, opinions and tutorial tips are of my own.