This post has been sponsored by Nexxus Haircare via Lunchbox. All thoughts and opinions are my own.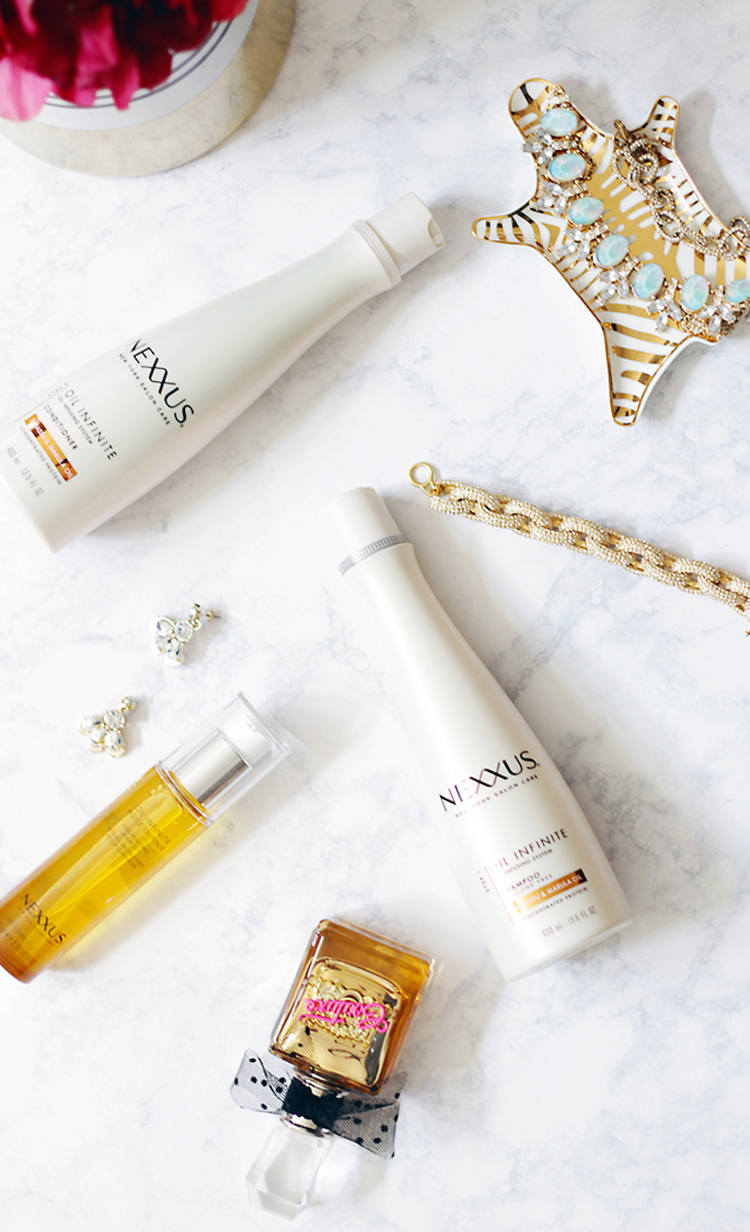 A few week's back we transitioned from summer into the fall months. Of course that mean bye bye the times that I try to achieve the boho waves and turn toward a more sleeker hair style, however; since I tend to have dry, damaged but SUPER dull hair- its getting healthier daily I promise- finding the right way to obtain sleek hair can tend to be a bit tricky. Until now….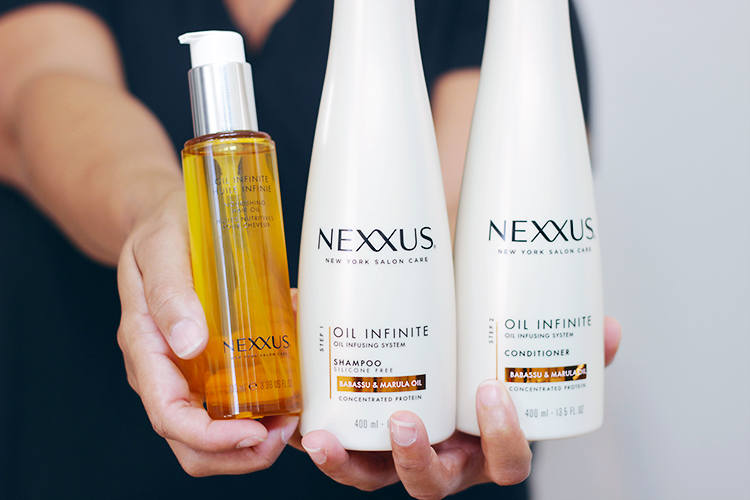 I can remember years back before I dyed, fried and chemically treated my hair, my scalp had a bit of the tendency to get greasy really quick. Fast-forward a few years and my hair is definitely much more on the dry and dull side of the spectrum and in definite need of some much needed nourishment and revitalization. So what's in my shower these days? Well right now I am having a solid love affair with Nexxus Oil Infinite Shampoo and Conditioner. Enriched with babassu and marula oil with 100% pure elastin protein, the Nexxus Oil Infinite Shampoo– $9.99 USD and Nexxus Oil Infinite Condioner – $16.97 USD, is sheer hair amazingness in a bottle. I love how the Oil Infinite line is infused with precious oils to help seal in luminosity to the hair. Plus you want to know a secret? This AMAZING line is now found at Walmart stores nationwide as well as Walmart.com.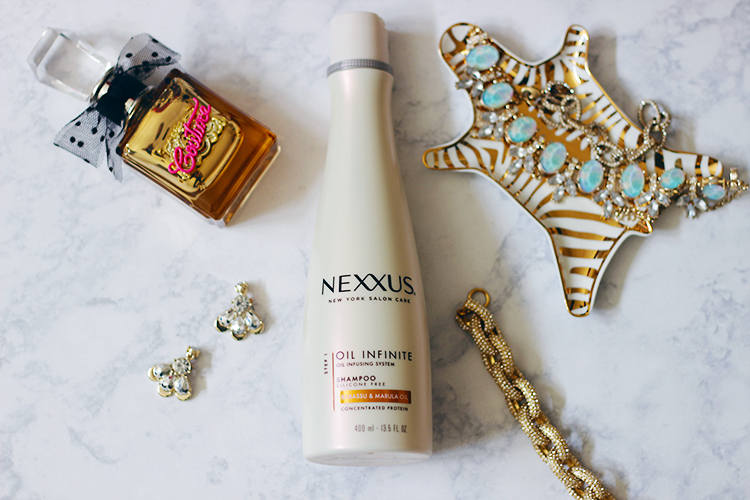 The Nexxus Oil Infinite Shampoo nourishes and revitalizes your hair without being weighed down at all. While the Nexxus Oil Infinite Conditioner leaves your hair so soft, silky and ultra smooth, not heavy at all, and smells AH-MAZING! I have been using this shampoo non-stop since I got it- okay more like 2 times a week– but seriously my hair feels AMAZING!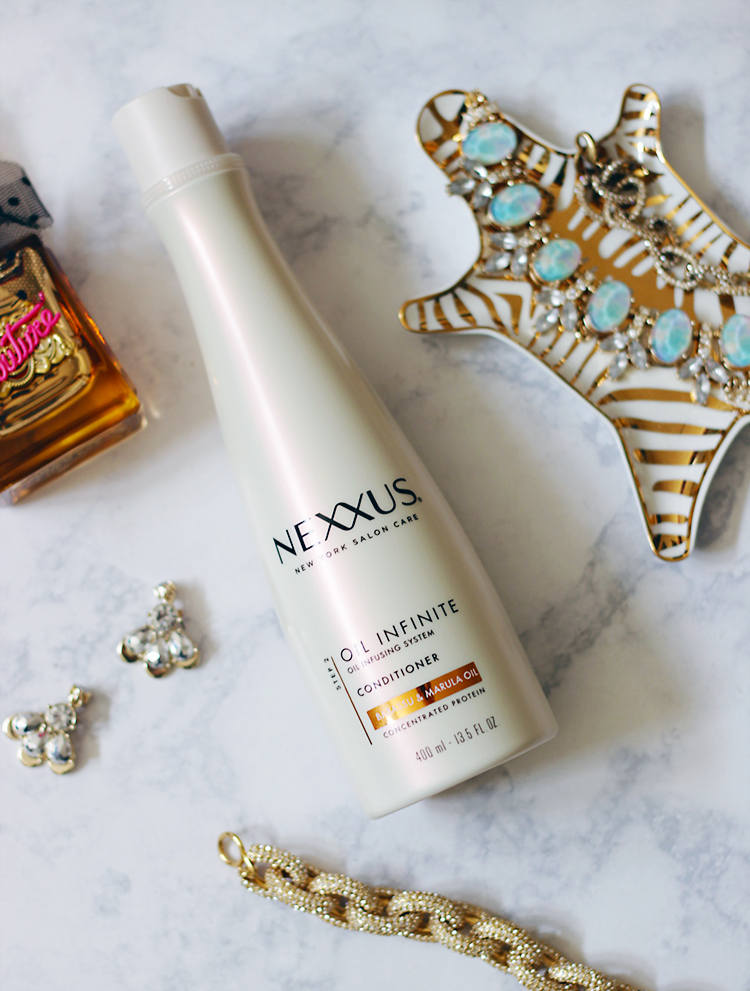 I have been following up the shampoo and conditioner with the Nexxus Oil Infinite Nourishing Hair Oil– $17.97 USD. You can use the serum from root to tip on wet hair to help bring some much needed moisture and protection to the hair before blow-drying and styling. You can also use this oil on dry hair for the ends to the midway point; to help give the hair some much needed sleekness and frizz control. I am OBSESSED!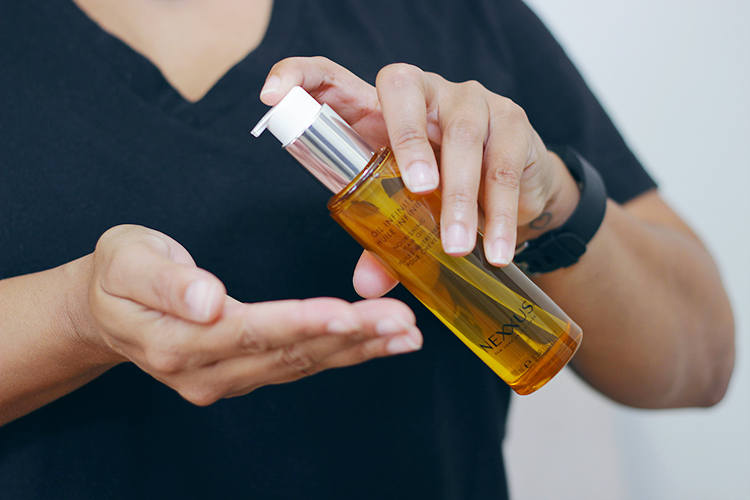 So what are you waiting for? NOW is the time to regain control of unmanageable hair with the Nexxus Oil Infinite infusing system. Specifically formulated using concentrated, 100% pure Elastin Protein and natural Babassu and Marula Oil, the Oil Infinite regimen works to renew hair texture and restore smooth, sleek, fluid beauty. Time to head out to Walmart and grab yourself the Nexxus haircare system that suites your needs.
In case you need additional testimonials, see what Caitlin from SassyDove.com, Megan from BonBonRoseGirls.com, and Ashley from AshleyBrookeNicholas.com have to say about the other lines of Nexxus hair care products available at every day low prices at Walmart, including Therappe & Humectress for dry hair and Oil Infinite for dull hair.
Thank you Unilever for sponsoring today's post!
* PR SAMPLE
[ReviewDisclaimer]