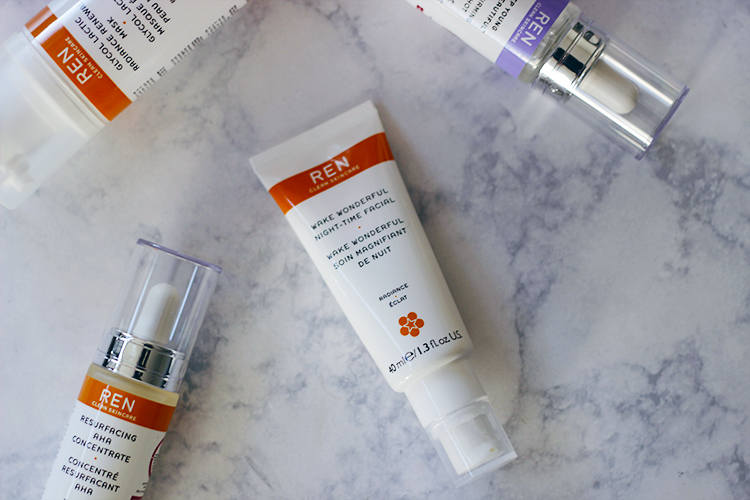 Despite having a pretty solid skincare regimen going right now, the news of a new REN product had me feeling VERY giddy and oh so excited to get my hands on it. As you all know, I am a HUGE lover of REN Skincare. Every time a new product comes out from this clean innovation powerhouse, REN tends to always outdo themselves every time; and this time is perhaps one of the best additions yet…
REN Wake Wonderful Night-Time Facial–$60 USD, is a glorious overnight treatment that works during the night while your sleeping to leave you awaken with a even, luminous, beautifully radiant complexion- seriously it is a instant facial in a bottle. The all-natural ingredients of this amazing powerhouse of a product are a bit of glycogen and magnesium. These ingredients help slough off dead skin cells and improve the overall appearance of the skin. Literally when you awaken in the morning your skin looks PHENOMENAL!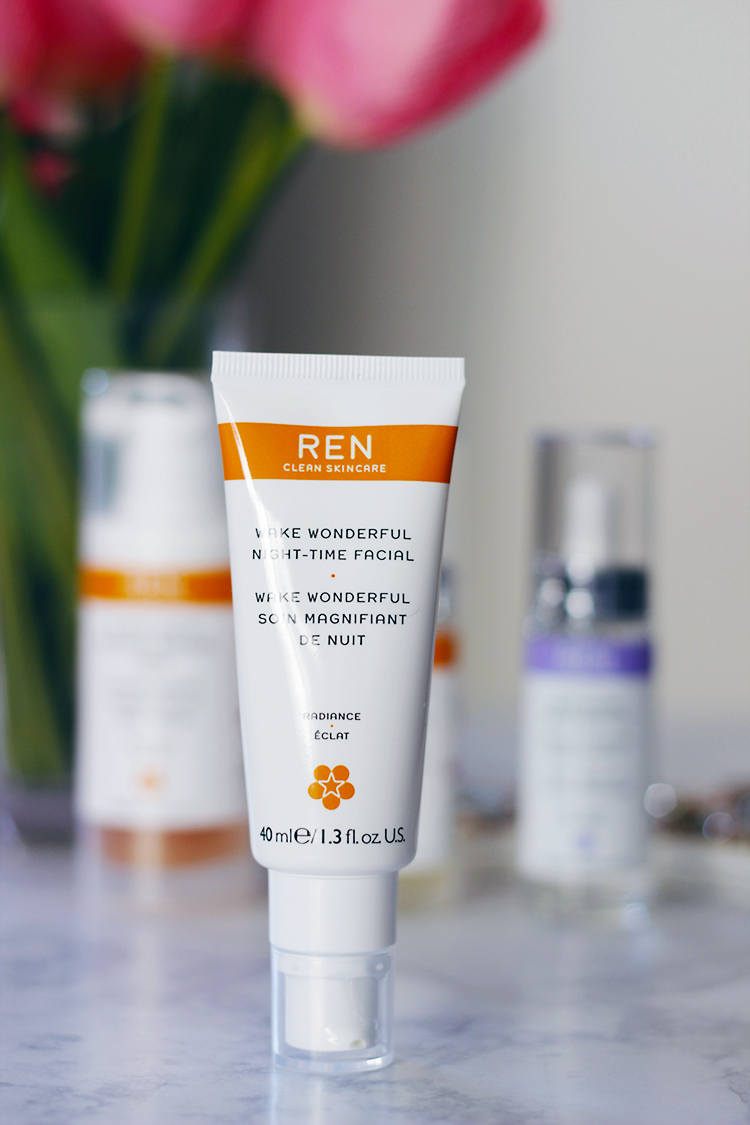 REN Wake Wonderful Night-Time Facial –hence the name is exactly like a facial in the way that it works. First it exfoliates, then it releases a dose of minerals that work to energize and revitalize the complexion almost to that of a facial massage, all while rising the skin pH level to give the skin a boost of instant hydration. Two pumps equally applied to the skin before bed and seriously you will awake with the brightest, smoothest, softest, more gorgeous skin EVER!
The best part of this amazingness is you can use it a few times a week if you want. I have been rocking this once every three days of so and I am OBSESSED! It is so light on the skin that when you apply it AFTER your serum and BEFORE your moisturizer you will get the best results. It literally sinks into the skin so quickly it is AMAZING and not harsh on the skin at all! Literally you all, the results are AMAZING- after one use the next morning my skin literally glowed. I could see and feel a HUGE difference in my skin. Literally my skin glowed like I was touched by the best lighting that life could offer. My skin is so in LOVE with this dream cream. I love that this isn't adding a another long step in my nighttime routine, its just a slap on and sleep sort of product and the results just are phenomenal. At the end of the day, this is another REN winner!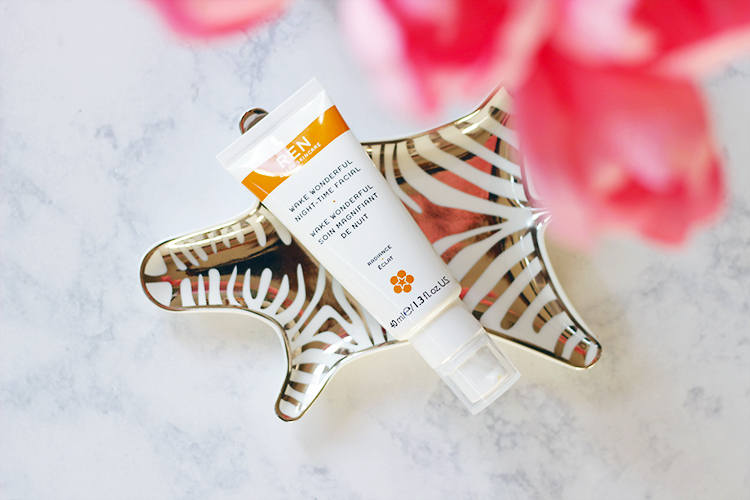 Have you tried the REN Wake Wonderful Night-Time Facial yet? Will you picking this up?
[otw_shortcode_divider margin_top_bottom="30″ text="SHOP REN WAKE WONDERFUL " text_position="otw-text-center"][/otw_shortcode_divider]

*PR SAMPLE
[ReviewDisclaimer]