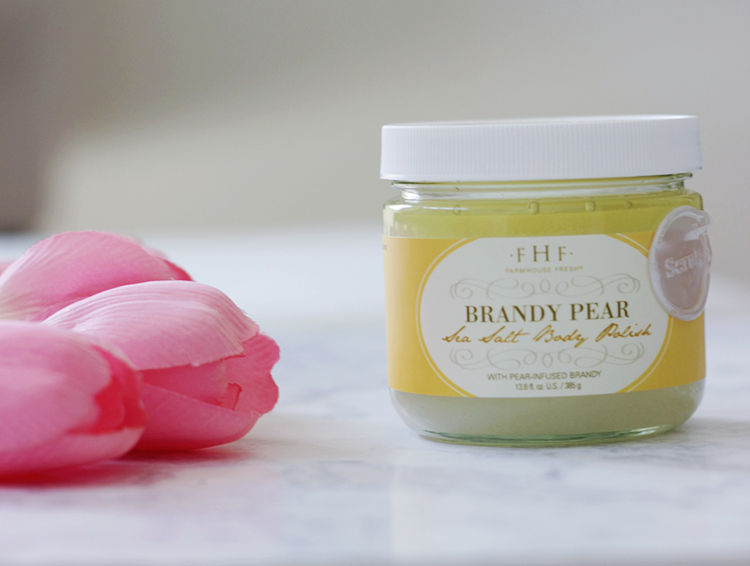 Who out there doesn't love a good ol' scrub-a-dub-dub? I always am one that is always up for a good scrub. Something about shedding a layer of dry skin off the body is just ultra satisfying. With the summer weather kicking up high gear, nothing is better then saying bye, bye to the snakeskin layers of skin and hello to soft, smoother skin. Recently I got the chance to test out a new glorious body polish, and let's just say I am drunk in love…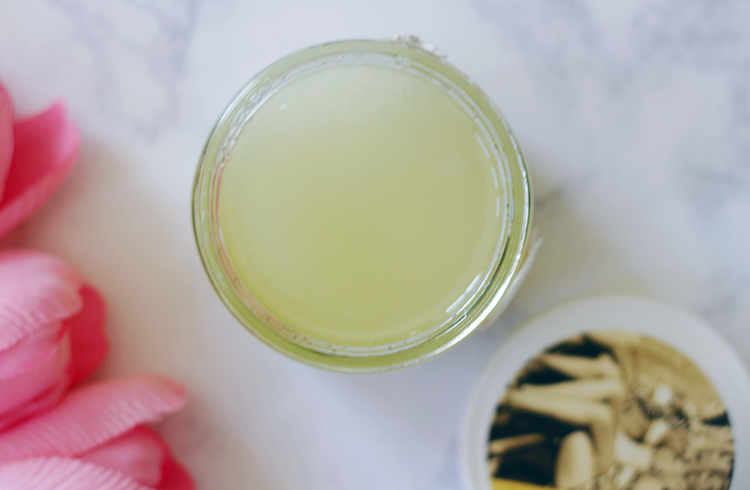 When it comes to FarmHouse Fresh we have covered a variety of things. From travel milks of Sweet Cream all the way to following the Rainbow Road, however I have never tested out a body polish, until now that is. FarmHouse Fresh Brandy Pear Sea Salt Body Polish*-$34 USD, is hands down the BEST body polish I have tried- EVER! This unique blend of a fresh summer cocktail mixed with ultra sea salt body scrub is simply phenomenal. Mouthwatering Bartlett pear infused brandy mixed with fine sea salt crystal all while being ultra hydrated with Vitamin E-rich rice bran oil leaving the skin soft and smooth.
One thing I LOVE about FarmHouse Fresh is that they are both paraben free and sulfate free. The FarmHouse Fresh Brandy Pear Sea Salt Body Polish* is made with 98% all natural ingredients: sea salt, sugar, pear brandy-that has been infused of at least one year, rice bran, soybean and sunflower seed oils. This scrub is unlike any other that I have tried before. My past experience with some body scrubs has been a weird heavy film post scrub, not too gritty and not greasy at all on the skin this scrub is just AH-MAZINGNESS in a tub. Something about this scent has me feeling like I am almost on vacation each time I use it. The unique blend of fruity with sophistication is simply heaven. Shorts and swimsuit season has never looked better before, as I know with this scrub in my product arsenal, I am covered! FarmHouse Fresh is available nationwide at all FarmHouse Fresh retail stores, professional spas, resorts and retailers such as Glen Ivy Resorts & Spas, Four Seasons, Ritz-Carlton, Waldorf Asotria and Hyatt Regency locations. You can also grab this tub of amazingness HERE on the FarmHouse Fresh website.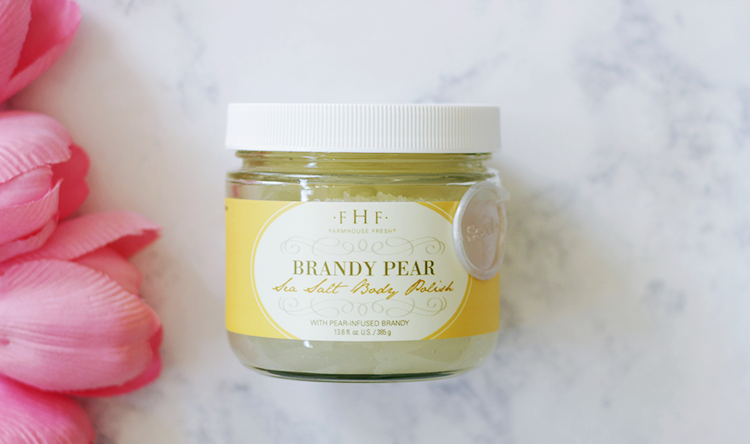 Time say goodbye to dead skin cells and hello to a smoother layer of skin. Trust me your skin will literally thank you, as you are intoxicated with the scent of this scrub.
*PR SAMPLE
[otw_shortcode_divider margin_top_bottom="30″ text="SHOP THE POST" text_position="otw-text-center"][/otw_shortcode_divider]


[thefeedproducts style='four'] [ReviewDisclaimer]