Today's post is sponsored by Target. All thoughts and opinions are of my own. #TargetStyle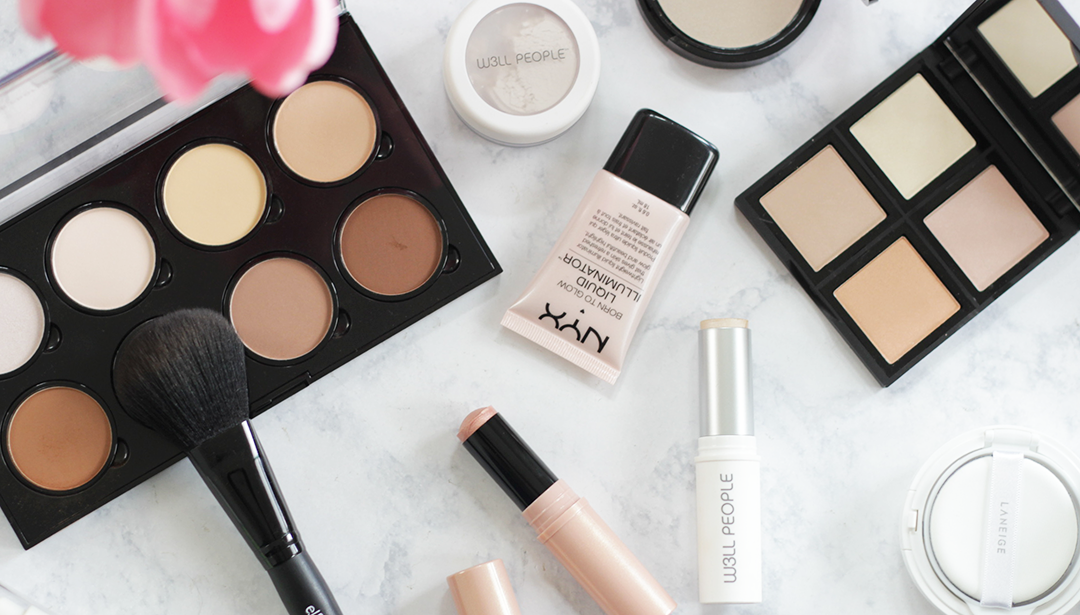 When it comes to spring and summer beauty, I often like to keep things as simple as possible. I don't know about where you are, but the hot summer heat in Southern California can get MAJORLY humid, leaving you with a face of melted makeup. So I opt for double-duty products that will last all day while giving me a subtle glow. In recent seasons, highlighting and contouring became all the rage. However, as seasons change, so do beauty trends. This year, 'strobing' is the new highlighting, and let me just say it is MUCH easier to tackle and adapt into your daily beauty routine this spring and summer.  Today I am partnering with Target to bring a few of my current makeup favorites, that will help you strobe your way into Spring and Summer this year.
First things first, let's talk about what strobing is exactly. With highlighting and contouring, the concept was about making your facial features pop or recede with makeup products that were two shades darker (for contour) and two shades lighter (for highlight), however it also took tons of practice and time to master the two without looking a bit too overdone. That, my friend, is where strobing comes in. Strobing is way subtler and focuses primarily on highlighting. Strobing is applying a highlighting shade to points of the face where the light would naturally hit. For example, you want to strobe these areas:
Brow Bones

Cheekbones

Center of the forehead

Down the center of your nose

Cupid's bow

Chin // under your bottom lip
By strobing these points of the face you end with a soft, radiant glow that doesn't look too overdone, or disco-ball-ish. Plus an added bonus: Strobing is perfect for the hotter months, as you won't be piling on tons of layers.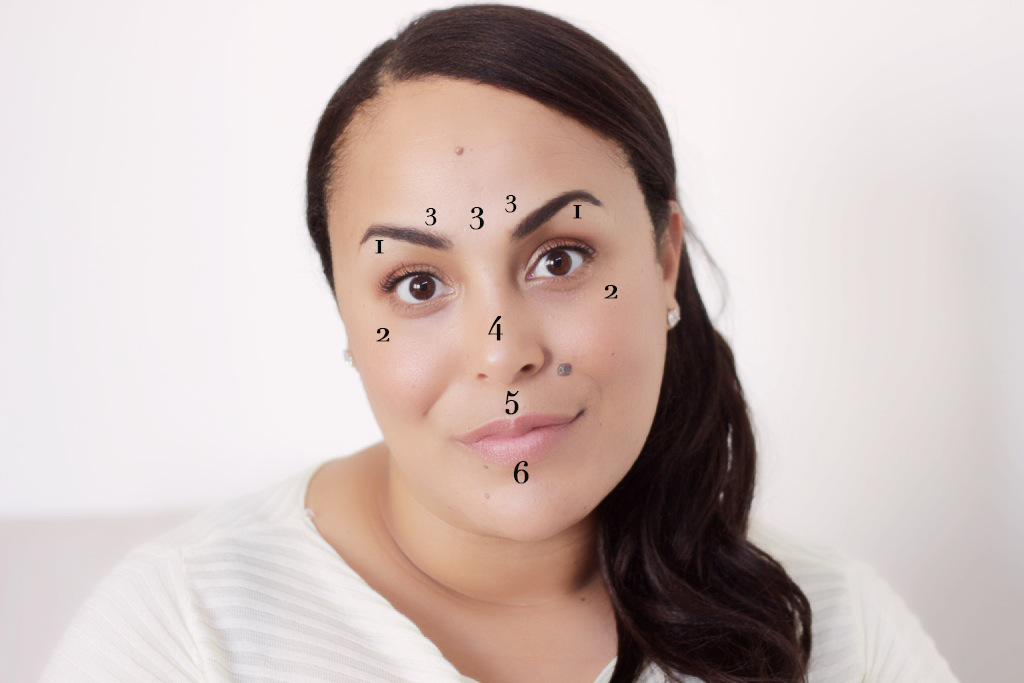 When it comes to strobing, you are probably wondering where to even start- do you grab a cream, a liquid or a powder? Honestly, it's simple- ANYTHING goes. All textures can be interchangeable or mixed together to achieve the look you want to achieve. But if you are a stickler for using products only meant for your skin type or don't want the hassle of layers to achieve long-lasting staying power, an easy rule of thumb based on your skin type is:
DRY SKIN

: Creams and liquids will last longer on drier skin types versus powders.

NORMAL SKIN

: Creams, liquids, powders all work on your skin type. You are lucky! However, if you veer more towards dry or oily mid-day, then follow the products for those skin types to help ensure your strobe will hold up over time.  

OILY SKIN

: Powders will work best, as they will stick better to oily skin for a longer-lasting finish. You can also do a cream product, but for a longer-lasting hold, you will want to top it with a powder to lock in the staying power.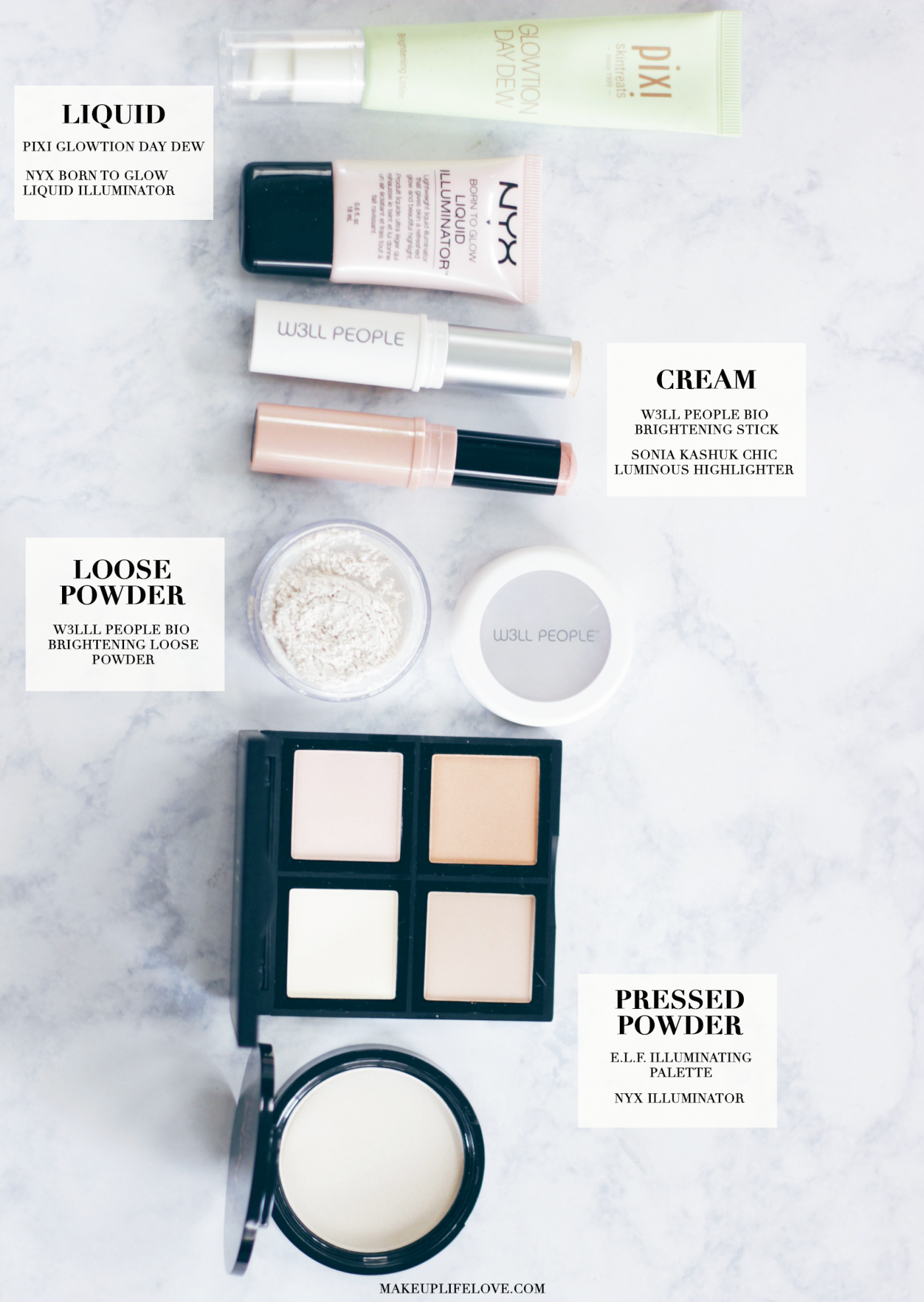 When it comes to picking complementary shades that work well with your skin tone for a natural strobing effect, you need to consider whether your skin is cool-toned or warm-toned. The key to 'strobing' is to achieve the perfect "no-makeup" makeup effect; here are a few easy tips:
Here are a few of my favorite ways to incorporate strobing into my spring + Summer beauty.

LONG WEAR FOUNDATION WITH SPF + LUMINIZER
First and foremost, strobing is all about that natural look. The key to spring and summer makeup is to aim for a more fresh, dewy look. You know the Supermodel-dewy look we all love!  I love to take a longwearing foundation or tinted moisturizer, depending on the coverage needed, and to add in a bit of a luminizing liquid highlighter. I have been reaching for this foundation and pairing it with the NYX Born to Glow Liquid Illuminator in shade Gleam. Y'all, this stuff is AMAZING. The foundation offers phenomenal coverage without getting cakey at all, and paired with a dollop of the NYX Illuminator it gives the most gorgeous 'lit from within' glow. I have been applying this combo with this foundation brush or this buffing brush. Now don't get me wrong, many of you are probably thinking "illuminator" means glitter or shimmer, right? Let me stress- this illuminator is perfect, as it has absolutely NO glitter. While it does give the skin a bit of a shimmer, it is a SUPER soft, subtle shimmer. It literally is so minimal that your skin just has a flawless, fresh-faced, healthy glow afterwards. This is a combo I will be sporting all summer long.

BRONZER, BLUSH & HIGHLIGHT
When it comes to strobing, the main key is to make sure that you are highlighting all the right places. It's all about brightening your face- think "where would the light naturally hit me". So on days when I am passing on foundation completely, I have been reaching for my bronzer, blush and highlighting stick.
BRONZER: During the Summer, I like to use a bit more bronzer than normal, because, let's be honest, who doesn't want a natural bronzy tan? Lately I have been reaching for the Pixi Beauty Natural Contour Powder. I like this bronzer because there is absolutely zero shimmer. I opt for a matte finish because my blush adds a soft hint of shimmer and I apply a highlighting stick to help give a bit of a glow without looking shiny at all.  This bronzer paired with this brush give a slight contour to get a hint of definition while looking completely 'natural'.
BLUSH: I have tried many brands and colors for the perfect shade of blush, but the one I always come back to tends to be the e.l.f. Blush Palette in light. This gorgeous blush quad houses four shades of beautiful 'universal' hues that look perfect on all skin tones. You can wear them alone or blend a few shades together for the perfect custom shade. I have been playing around with the top right shade and the bottom left shade for the perfect summer color!
HIGHLIGHTER: Using a highlighter is something that I haven't always done, however, since 'strobing' became a trend, I have found myself doing it more often than not. I mean we all seek youthful, glowing skin, right? One of the biggest tips I can give when it comes to strobing is to start small and build from there. I am OBSESSED with the Sonia Kashuk Chic Luminosity Highlighter Stick in shade Sparkling Sand. This multi-radiance-boosting stick literally delivers skin the most amazing glow when it touches the skin. Infused with pearls, this stick is ultra portable and easy to use in order to create the perfect strobing effect on bare skin. Since this is a cream formula, it is easy to blend in with your fingertips by dabbing and pressing into skin. Or you can grab your favorite makeup sponge to blend as well. I have been using this one to help blend everything in effortlessly for a natural "no-makeup, yet slightly strobed" look.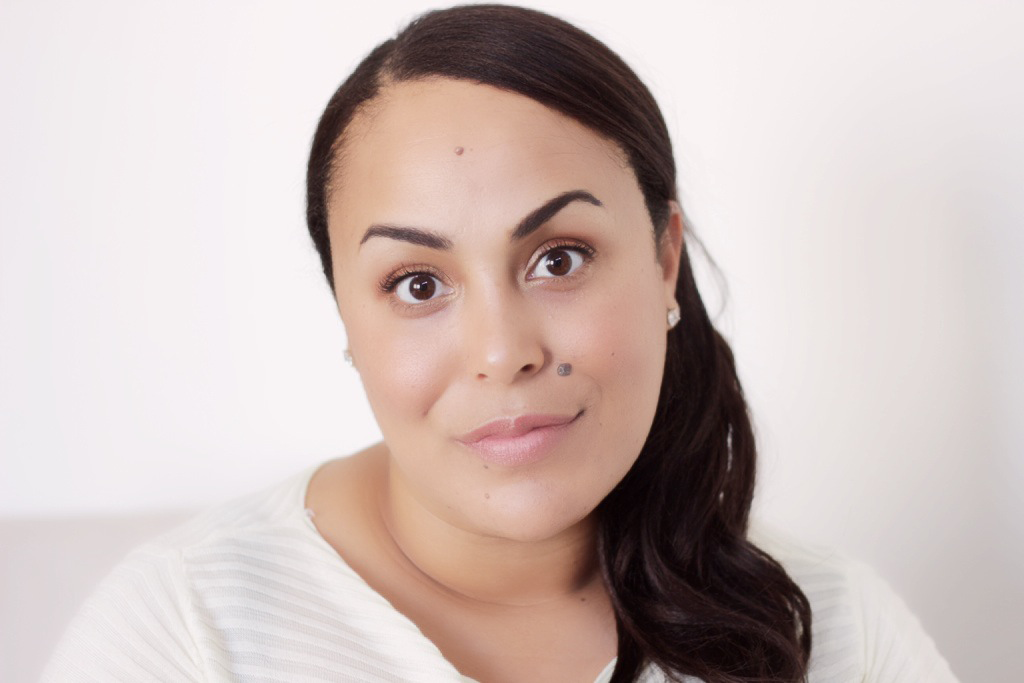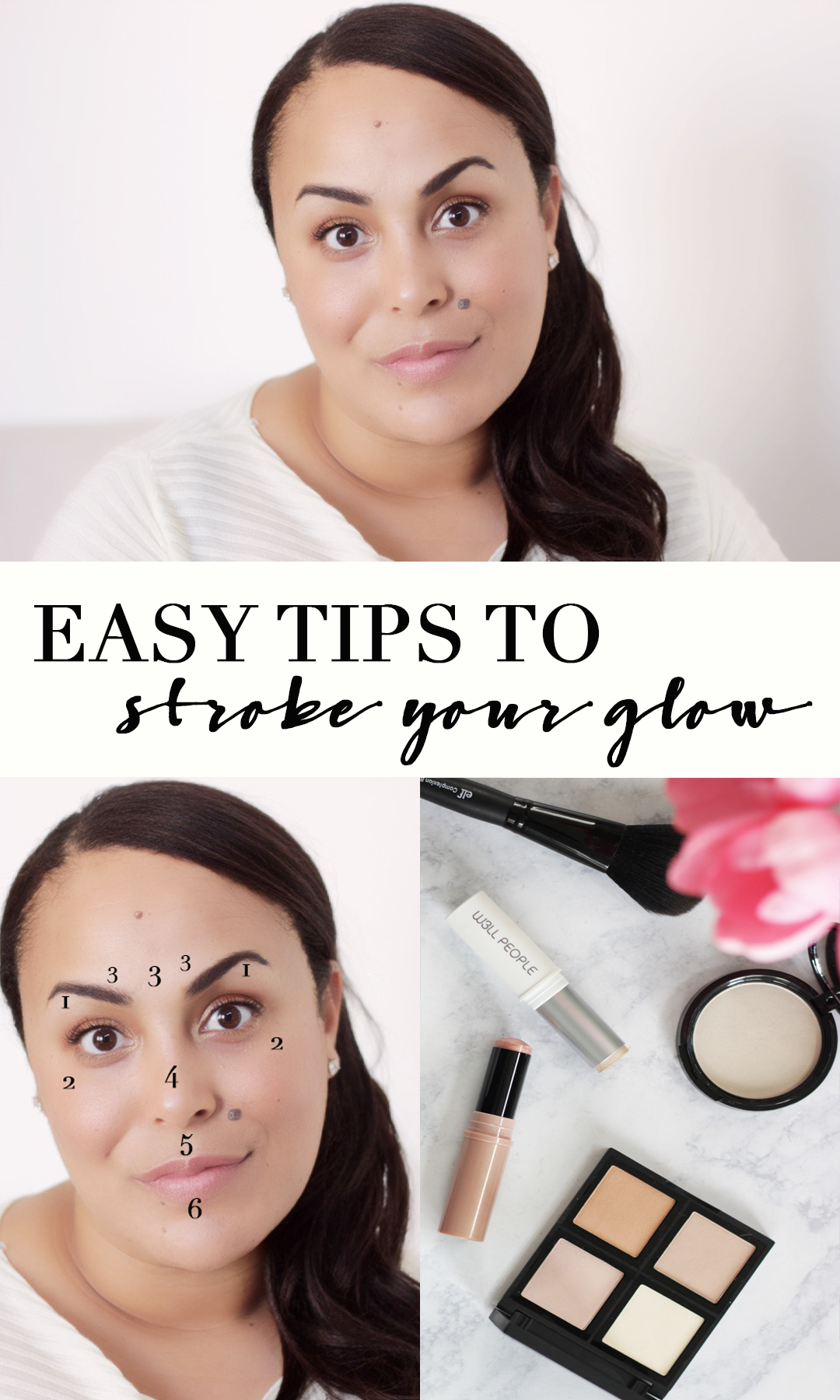 So there you have it, a few easy tips and tricks to get your strobe on this spring and summer. What is your favorite way to strobe? Let me know your favorite tips and tricks in the comments below…
Find Your Style: @TargetStyle

Today's post is sponsored by Target. All thoughts and opinions are of my own. #TargetStyle
[ReviewDisclaimer]
Contouring e.l.f. Illuminating Palette Highlighting NYX Illuminator Revlon Highlighting Powder Strobing Target Beauty TargetStyle W3ll People Aluminizing Stick W3ll People Bio Brightening Powder