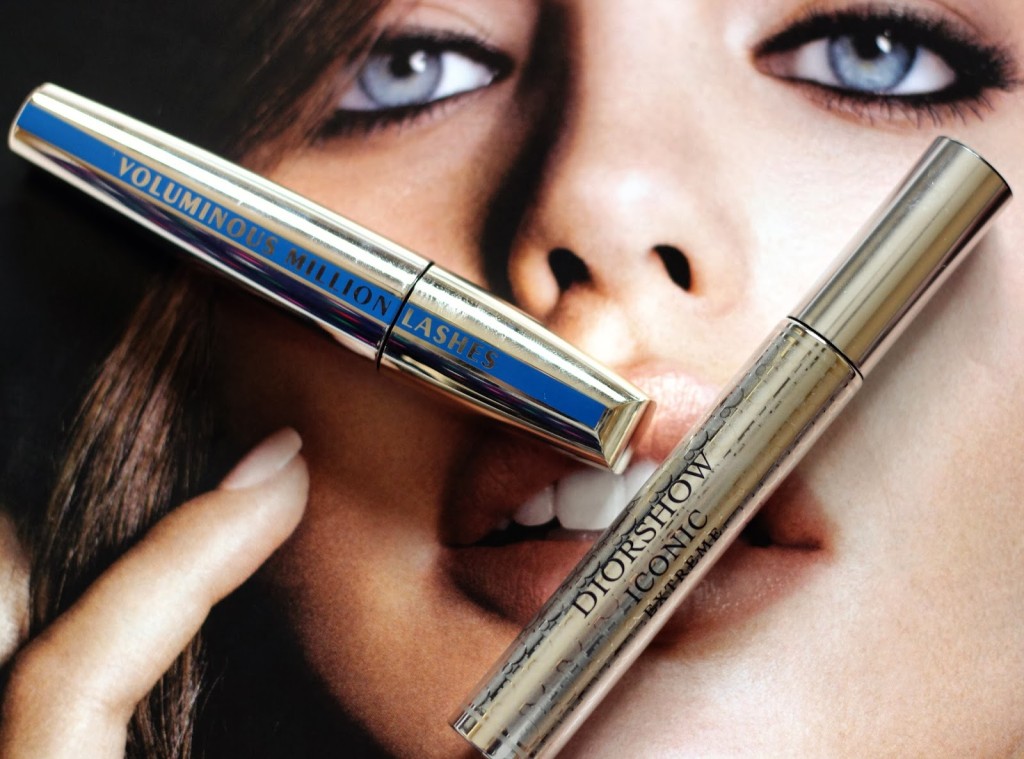 After tons of spending on massive amounts of makeup, I have decided to take my first shot at a new kind of series. High End beauty products for budget buy prices. To start things off right, I am starting with the eyes. Ladies keep reading, because I now bring you a cost saving series, otherwise known as: High vs. Low. For this weeks first installment we are going big and starting with a DiorShow Iconic Mascara Dupe…
I have always been a mascara girl. The idea of bringing some instant drama to the eyes with a flick of some mascara- makes me giddy. One of the best mascara on the high end market that of one iconic status.
Dior DiorShow Iconic Mascara
– $28.50 USD, is simply put a GREAT mascara. The brush is like that of no other, and it separates lashes effortlessly with a quick flick of the wrist.  A bit of movie star lash mixed with major drama this mascara is just superb.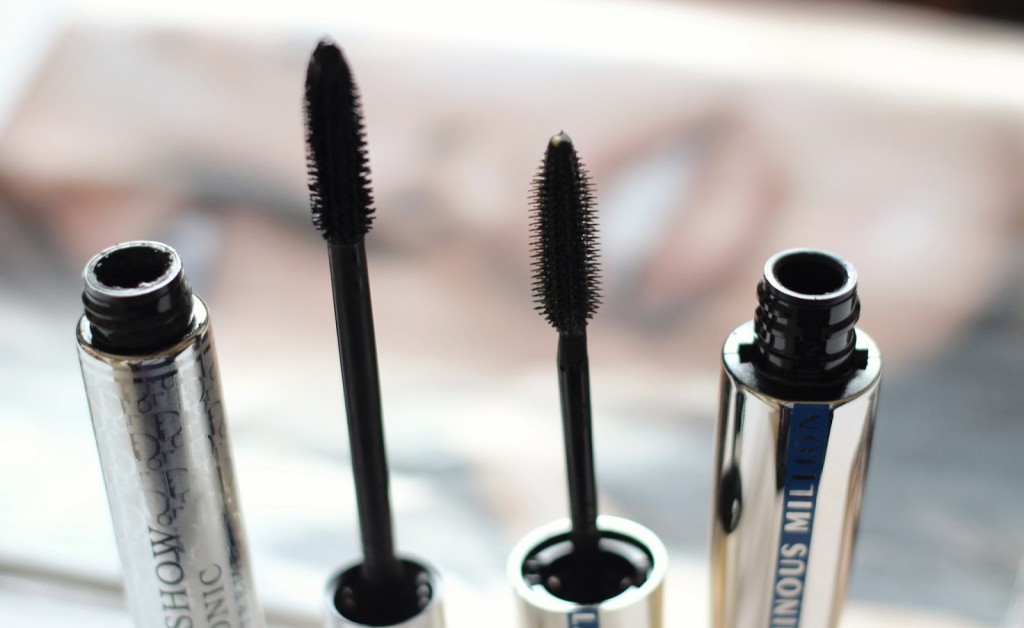 However there is a budget friendly mascara making its way into my routine and starting to replace the DiorShow Iconic.
L'Oreal Voluminous Million Dollar Lashes Mascara
– $8.99 USD is AH-MAZING! Now I have always been a huge fan of the original Voluminous Mascara, as the formula is just brilliant. But this brush is seriously like that DiorShow Iconic , same style of wand that helps produce a solid lash separating effect that gives your lashes instant volume and length. While the brush is just a smudge skinnier than that of the DiorShow wand, I find that it is just simply better and way easier to control. One coat, two coats this brush just makes things build-able and more dramatic. No wonder this budget friendly mascara is found in almost all makeup artist kits.
The price point is completely right as you can snag more than three tubes of this heavenly greatness for the price of one DiorShow.  A perfect wand, an amazing formula and now the fact that it is a dupe for the Dior  heavy hitter- What more can a girl ask for?
Sorry Dior I think you just have been dumped for my new love. I am leaving you for some Million Dollar Lashes…