Curious what warm weather finds you need this spring/summer? Keep reading to see the best warm weather finds that will keep you stylish, hydrated, calm and of course ready to tackle our new normal.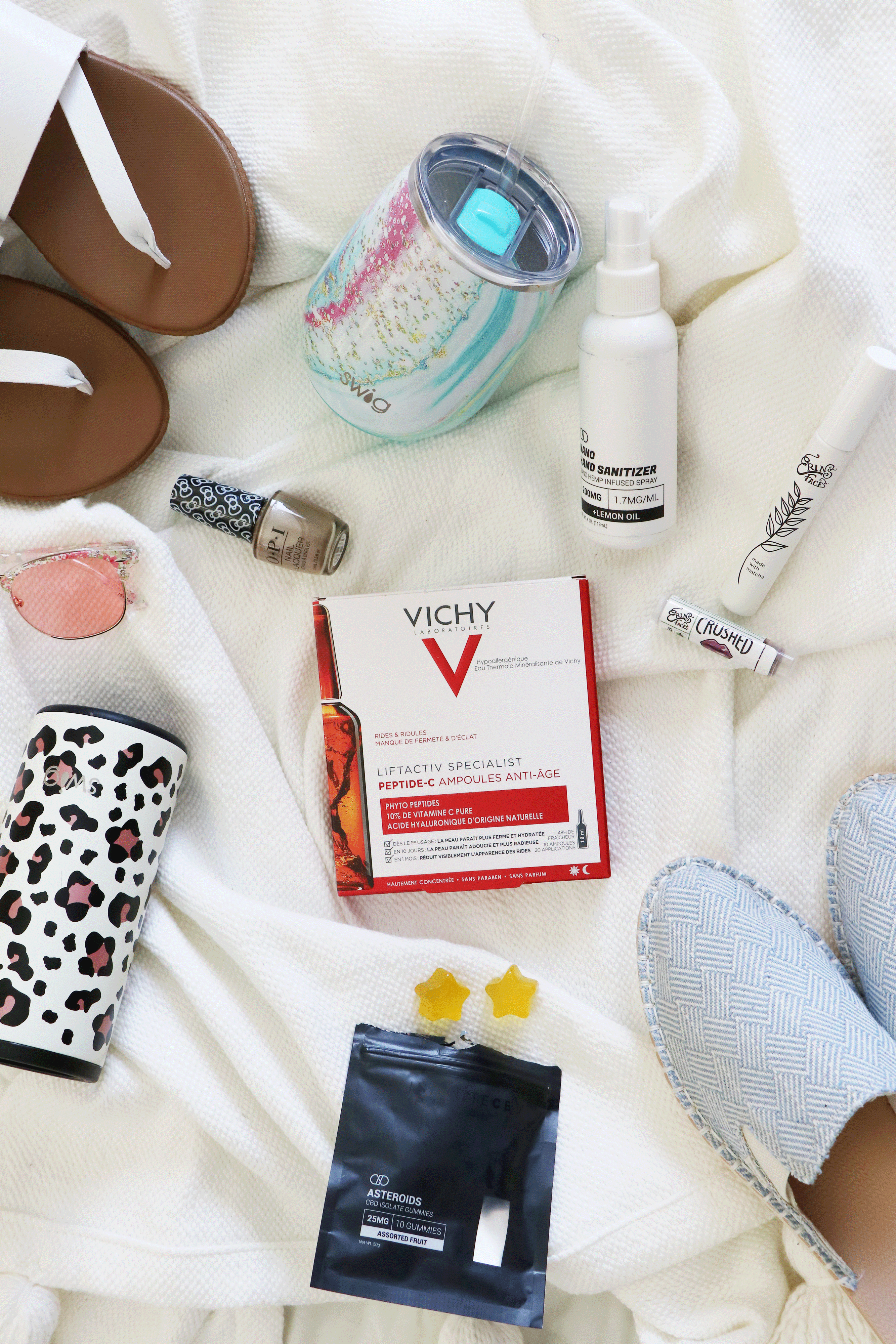 This post is sponsored by Babbleboxx. As always all thoughts and opinions are 100% my own. 
If we are being honest, when it comes to Spring this year (or lack thereof), I think it is safe to say that we have all been finding things to get us in the mood and out of the funk many of us have found ourselves dealing with. I know for me, every single day seems to give me some sort of new change, or little bit of a surprise or three while I am finishing esthetician school and of course; as we are all  learning to navigate this new normal. Needless to say- it's a slight struggle but we are ALL in this together , and things are looking more hopeful day after day. Curious what I am loving for spring/summer this year? Keep reading to see a few of my favorite must-haves that will help you tackle the spring/summer months. 
MUST-HAVE WARM WEATHER FINDS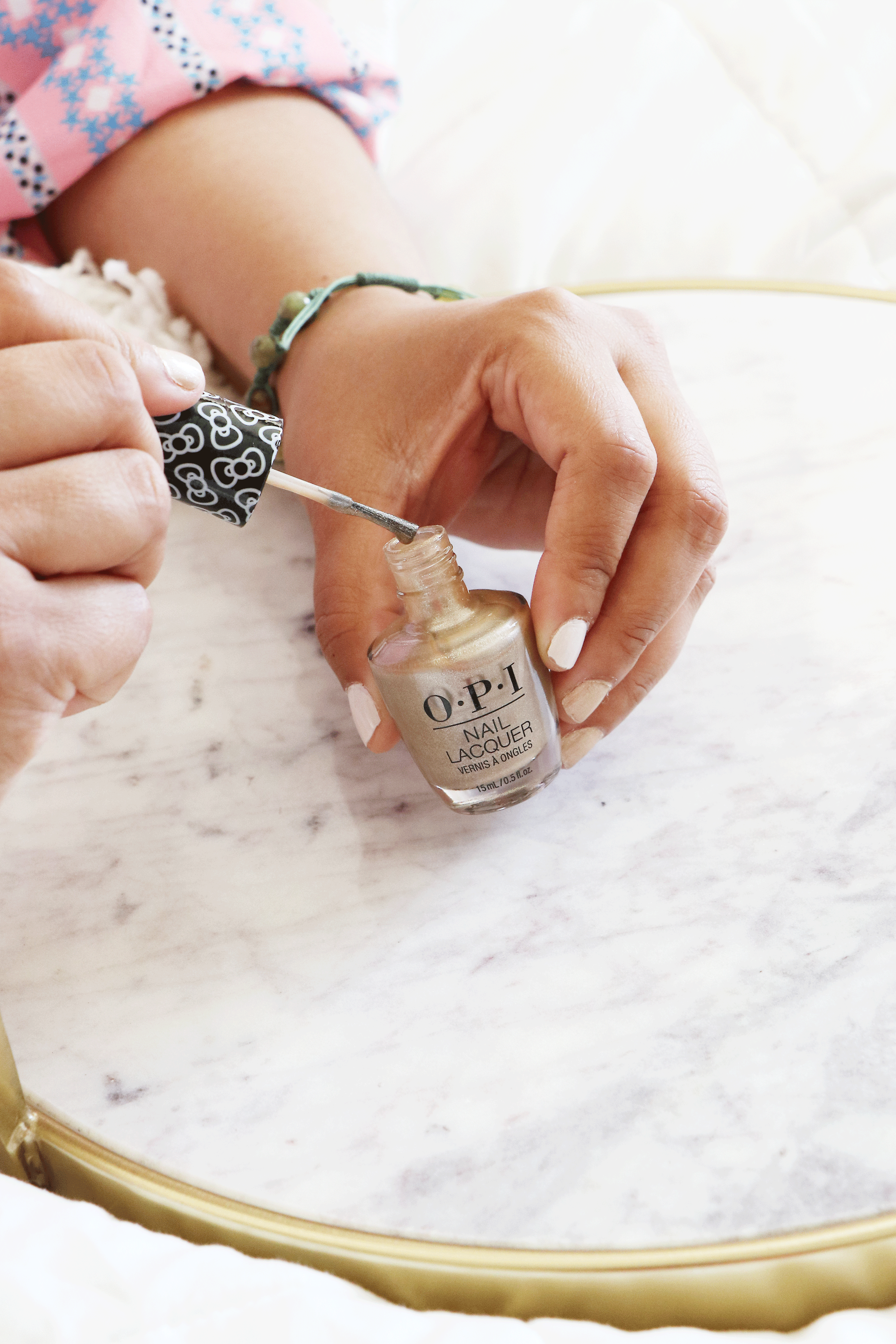 // THE PERFECT MANI-PEDI //
I have to totally admit that without being able to head to my favorite beauty services the past few months (hello grey hairs, and bushy eyebrows) the struggle has been REAL! However, through all of this I have learned that a great way to calm my mind and keep my nails healthy is with an at-home mani. I would be lying if I said that I have re-created the perfect at-home pedi- but I am working on it. Either way one brand I am always loving is OPI nail lacquer. Not only does it dry faster than fast, but it also doesn't require a curing lamp, has about 7 days of wear, and the color range is so extensive (200+ and counting). I have been loving doing a manicure with an accent nail color for which I am OBSESSED with OPI Many Celebrations to Go! Now if you are a OPI polishaholic you will know that this shade was from the amazing Hello Kitty collection. It's the perfect champagne gold to add with an all white manicure or a great color to sport on its own. What do you think?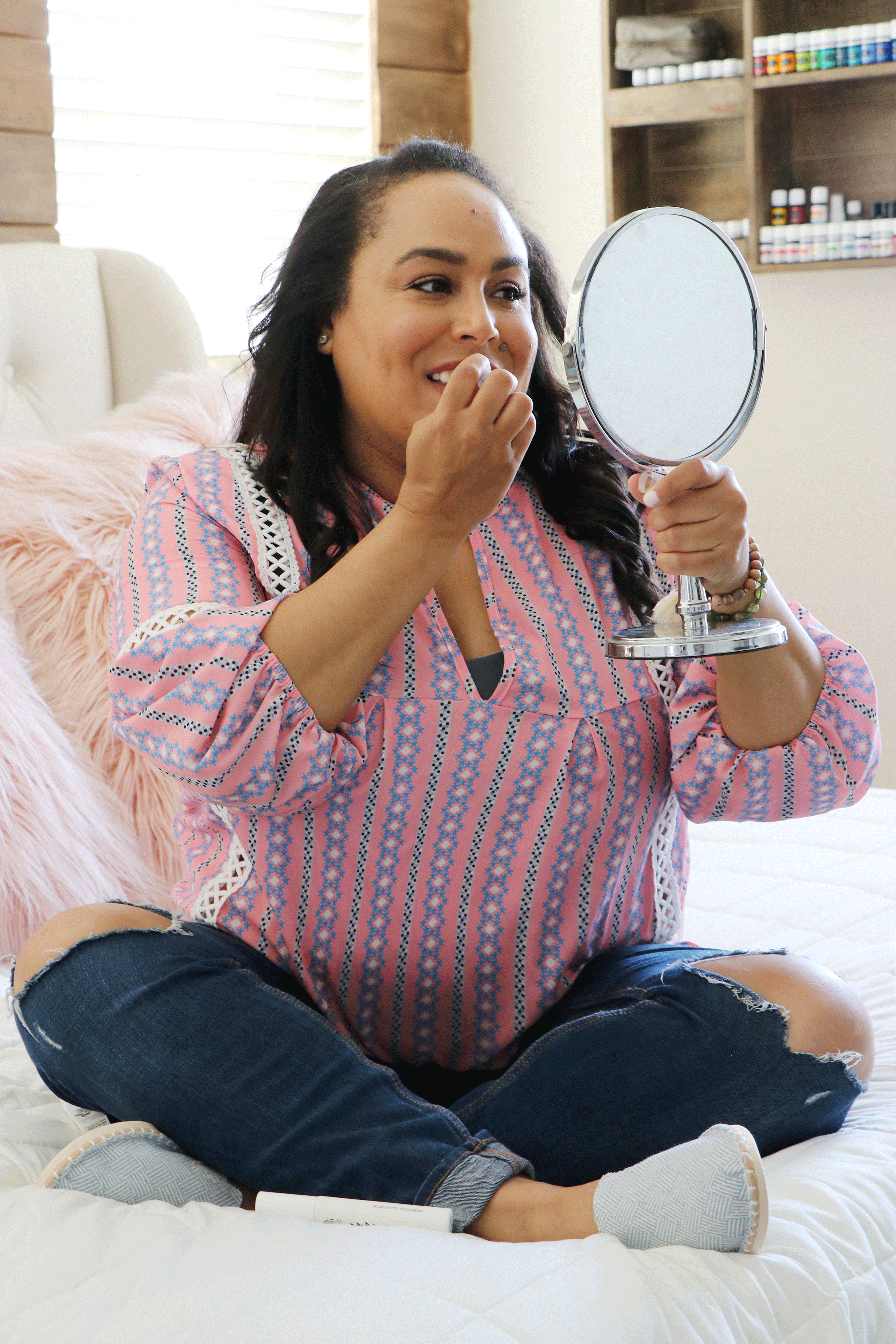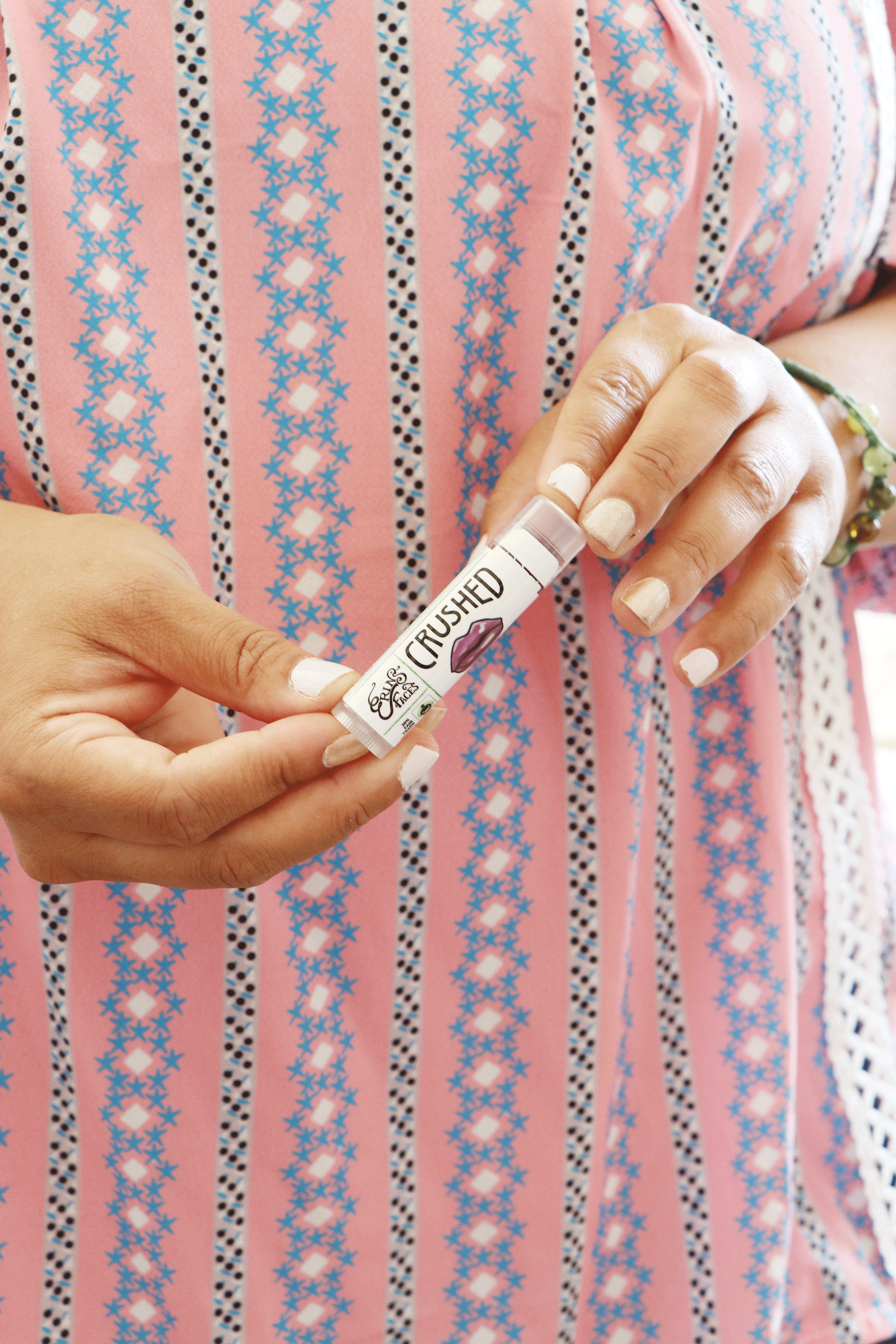 // NEVER TOO BUSY FOR A BIT OF BEAUTY, RIGHT? //
So something I never and I mean NEVER leave the house without is a great lip color and a coat of mascara. While I am not one to always be full-faced, I just can't seem to not sport a great mascara and "your lips but better" lip color. I am OBSESSED with this new Matcha Mascara by Erin's Faces. Not only does this mascara lengthen the lashes like a dream come true but it also gives AMAZING volume.  The best part- for someone like me with oily eyelids- there is NO SMUDGING! I love that this mascara is clean beauty and contains great for your lashes ingredients like beta carotene to help encourage lash growth- sounds like a win-win, right? My second favorite also from Erin's Faces is the Fair Trade Tinted Lip Balm in the shade Crushed. You guys this color is literally me in a tube- the perfect hint of "your lips but better" mixed with a slight berry shade. Not only is the color gorgeous on- it also is super hydrating since it is made with nourishing ingredients like organic beeswax, castor seed oil, organic vanilla and my favorite – organic peppermint oil. Trust me this shade is worth picking up and grabbing (also available in a few other shades: blushed – a soft pink shimmer, and flushed– a strawberry shade). Right now, grab any products from Erin's Faces using code: SPRINGTIME for 10% OFF until May 31st.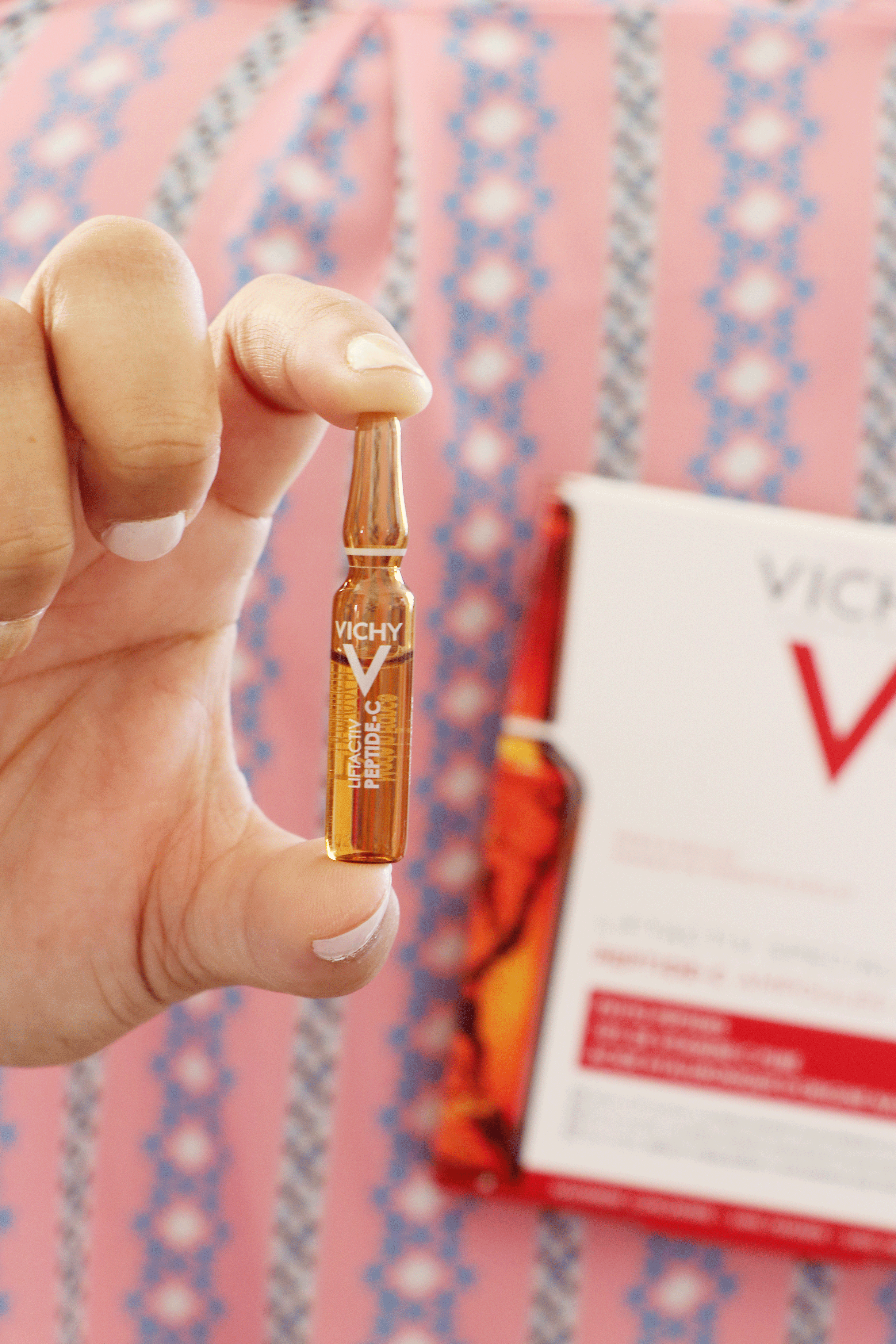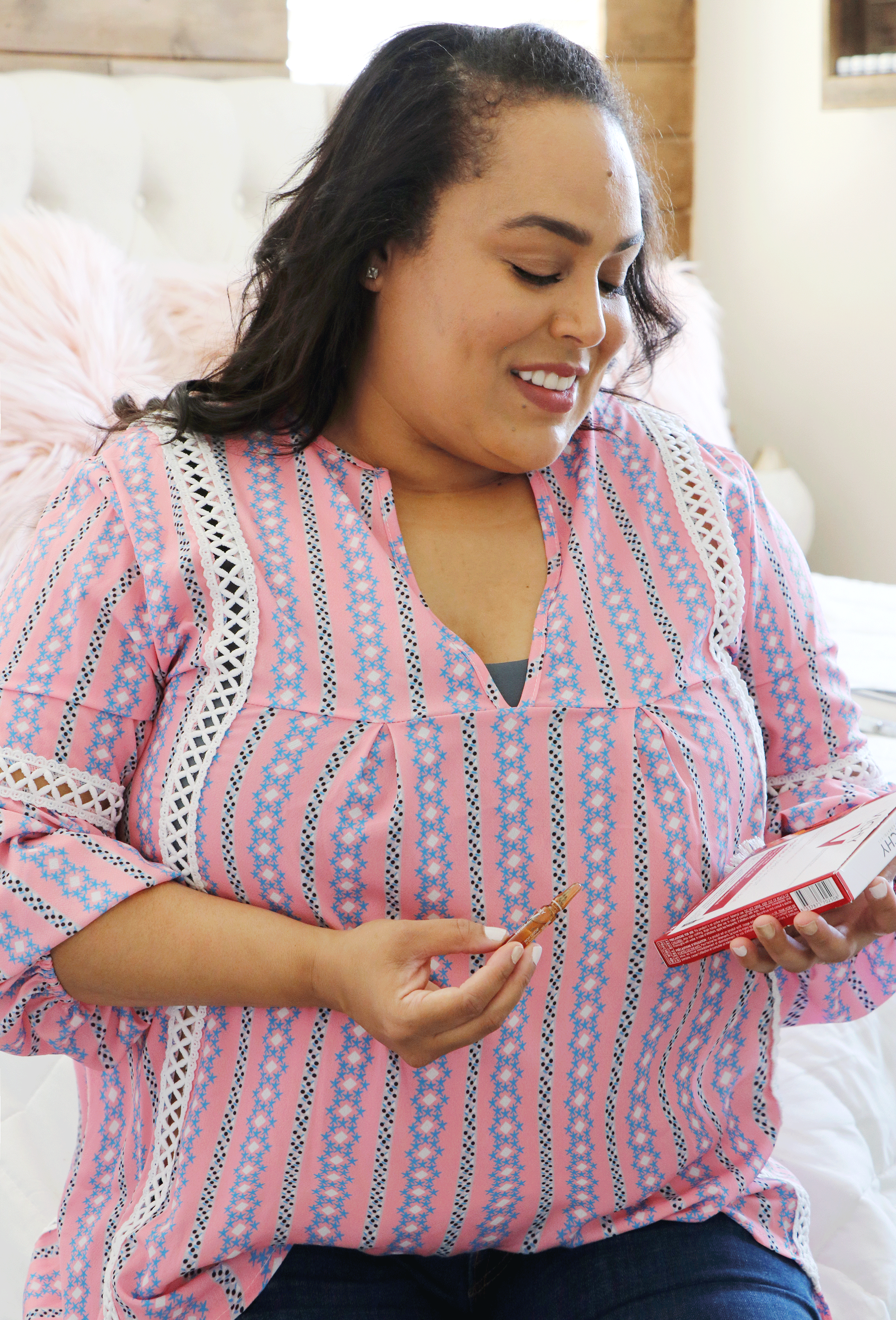 // SKINCARE CHANGE UP //
Since I have been working on my esthetician license, I have been diving deeper and deeper into skincare. What better way to get your skin warm weather ready than with adding a new yet effective skincare product into your regimen? One thing that is a MUST in any skincare routine is a great serum. I have been reaching for the VICHY LiftActiv Peptide-C Anti-Aging Ampoule Serum. You guys these little powerhouse ampoules of amazingness not only are my current go-to skincare add-on;but they contain three of my favorite ingredients: Vitamin C, Hyaluronic Acid and Peptides!  Formulated with ONLY 10 ingredients including 10% Pure Vitamin C – a must antioxidant that everyone should use daily to help fight off free radicals,  Natural Origin Hyaluronic Acid- a must to help bring the skin some much needed hydration, all while it plumps the skin at the same time, and my favorite Plant-based Peptides- a must when it comes to anti-aging as they help fight signs of collagen loss. You know me- anything to help ward off Father Time, combat wrinkles, and give me a great glow- I am in. Have you tried them?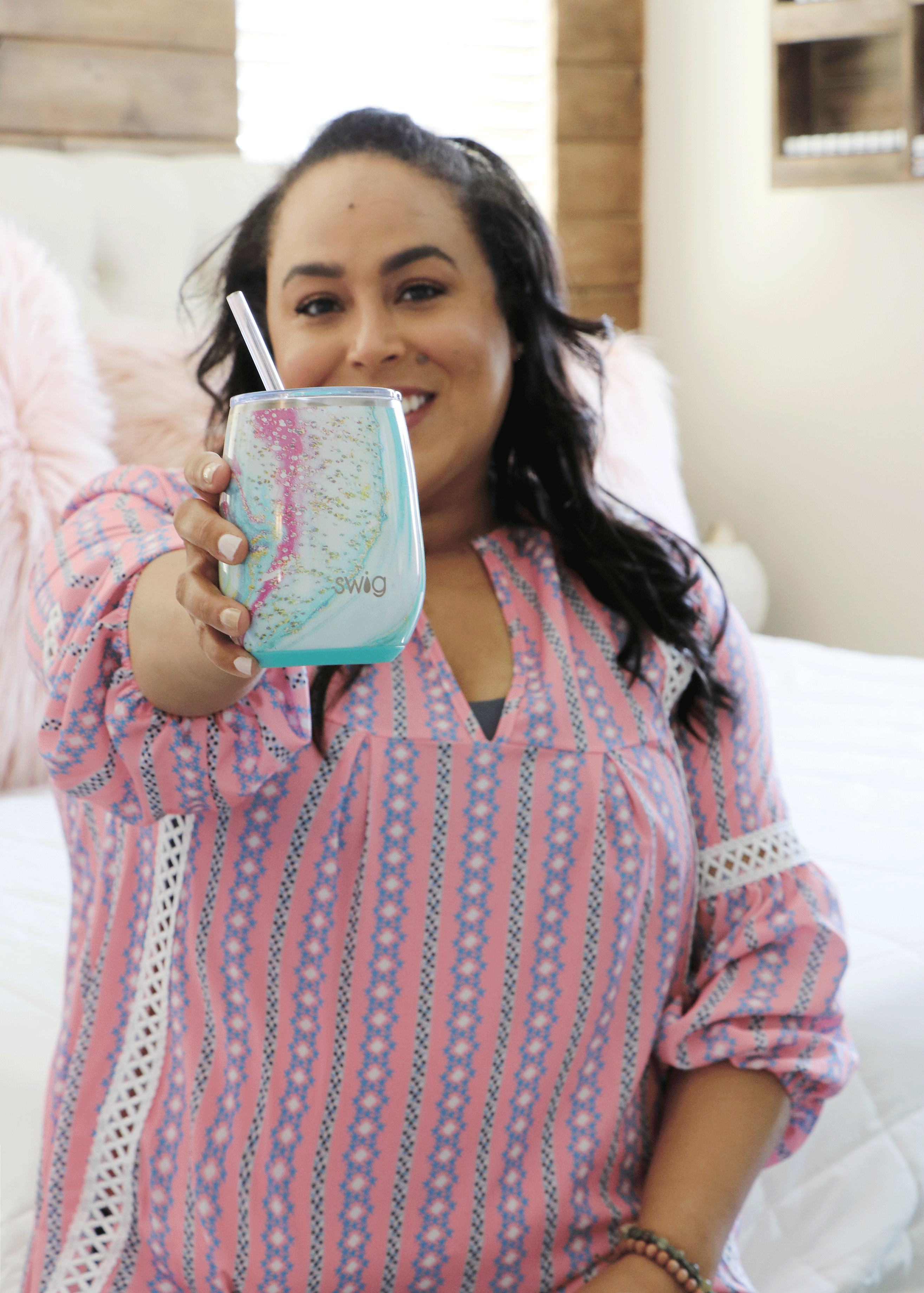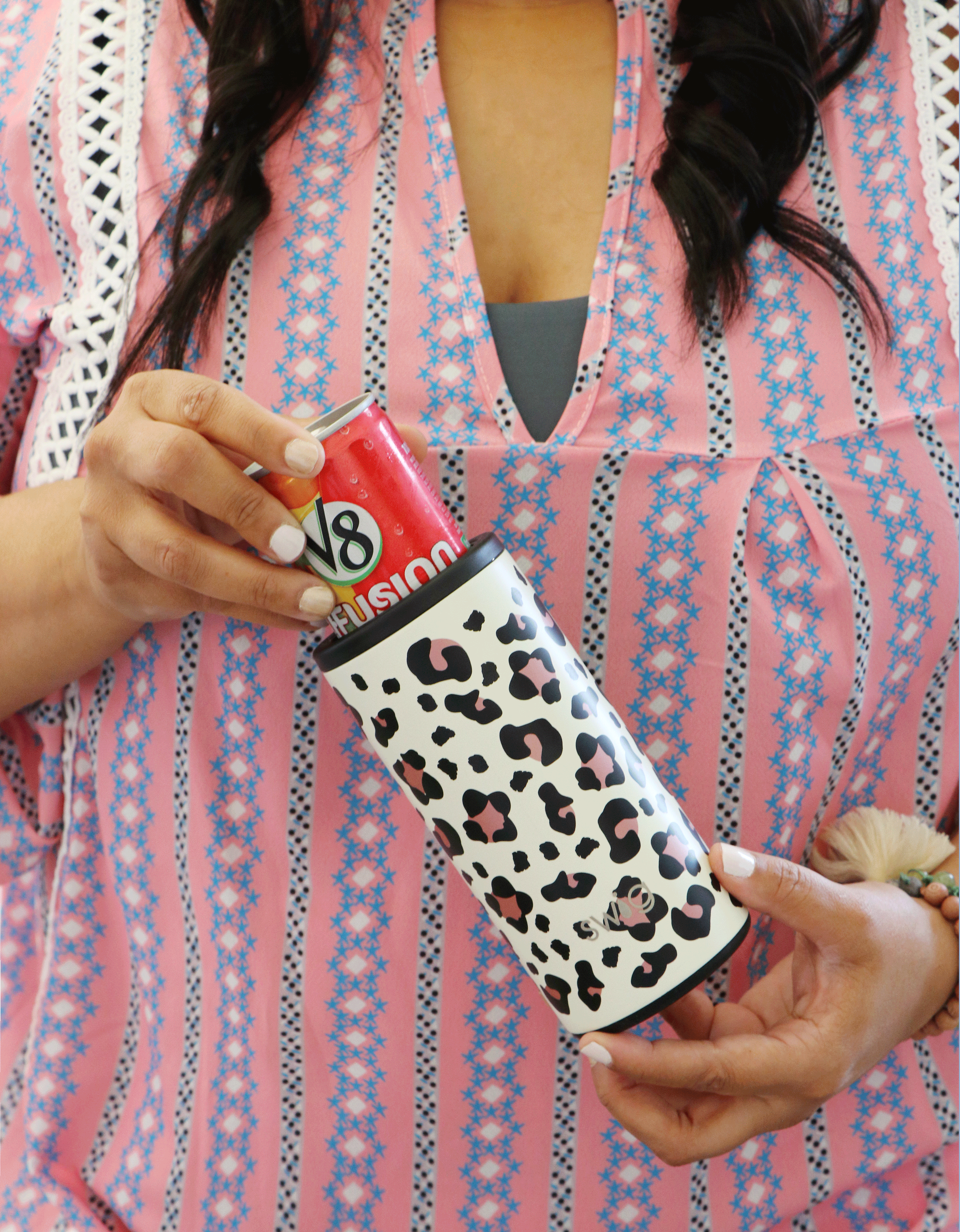 // STAY HYDRATED LIKE A CHAMP //
One thing we all need in our life, is a bit of water! You know what they say- "a glass of water a day keeps the wrinkles away". Living in Southern California, water is a MUST when it comes to daily wellness. Thankfully as the weather gets warmed, one thing that won't suffer this year is the coolness of my drink with a bit of help from Swig Life. Not only are these bad boys triple insulated and copper plated- they are must-haves for warm weather. I have the Swig Life Skinny Can Cooler which is super cool. It keeps slim can beverages (like Red Bull, Seltzer waters, White Claws, etc..)  cool for up to 12 hours. I also have been grabbing the Swig Life Steamless Wine Cup as my go-to cup. Not only does it keep drinks cool for up to 9 hours, it even has a straw to help you stay hydrated with 14oz of water.  For cooler weather it helps keep hot drinks hot for up to 3 hours – pretty amazing, right? They are also dishwasher safe, condensation free, and non-breakable- I am OBSESSED! You can even grab a 10% off discount HERE!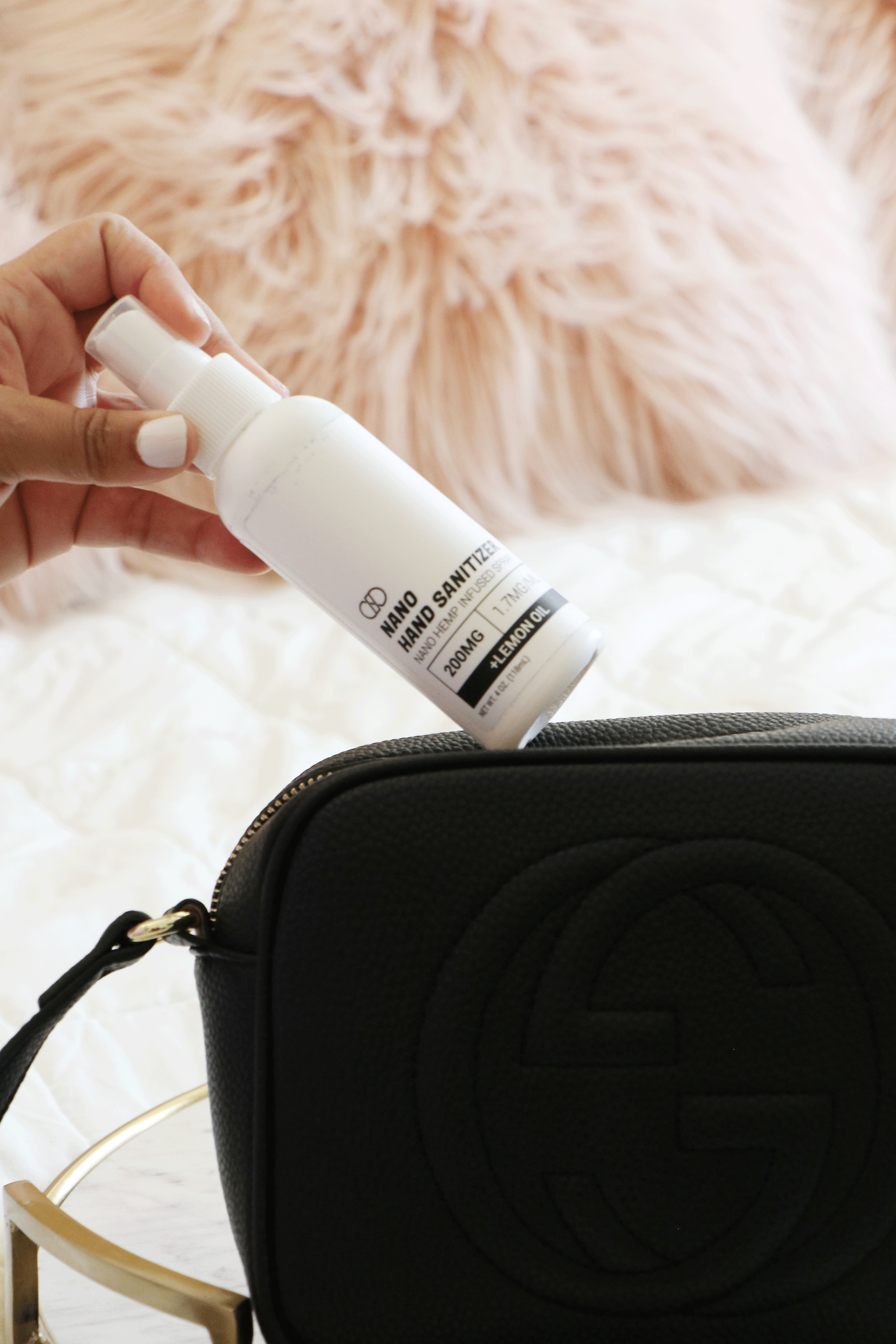 // RELAXATION IS KEY! //
I know, I know- relaxation is much easier said than done, especially when everyday is a new surprise, right? I know I have been feeling overwhelmed majorly- especially while navigating finishing school. But through it all I have learned that relaxation is key. Sometimes we just have to slow down and relax. To help me calm down, and relax I have been turning to CBD gummies. Not only have CBD gummies helped my sleepless nights tremendously, and calm me, they have also become the perfect midday pick me up.  I have been reaching for the Infinite CBD Asteroid CBD Gummies and Infinite CBD Sour Asteroid Gummies. These little guys are seriously SO delicious, and they contain the perfect amount of cannabidiol (25mg of pure CBD isolate each) and are considered vegan.  I have to admit – the sour ones are my absolute favorite – and have already been reordered so I won't be without!  Another product helping me relax is knowing that I won't be without the Infinite CBD Hand Sanitizer. Right now, hand sanitizer is a hot commodity and a rare one at that- but also this one is AMAZING! It contains the perfect fresh scent – thanks to lemon essential oil and Nano CBD- to help nourish the skin and rid your hands of germs. I have noticed with this hand sanitizer that my hands don't feel overly dry or cracked- making it a must-have in my bag on the go! The best part? Right now you can score 20% OFF Infinite CBD products HERE!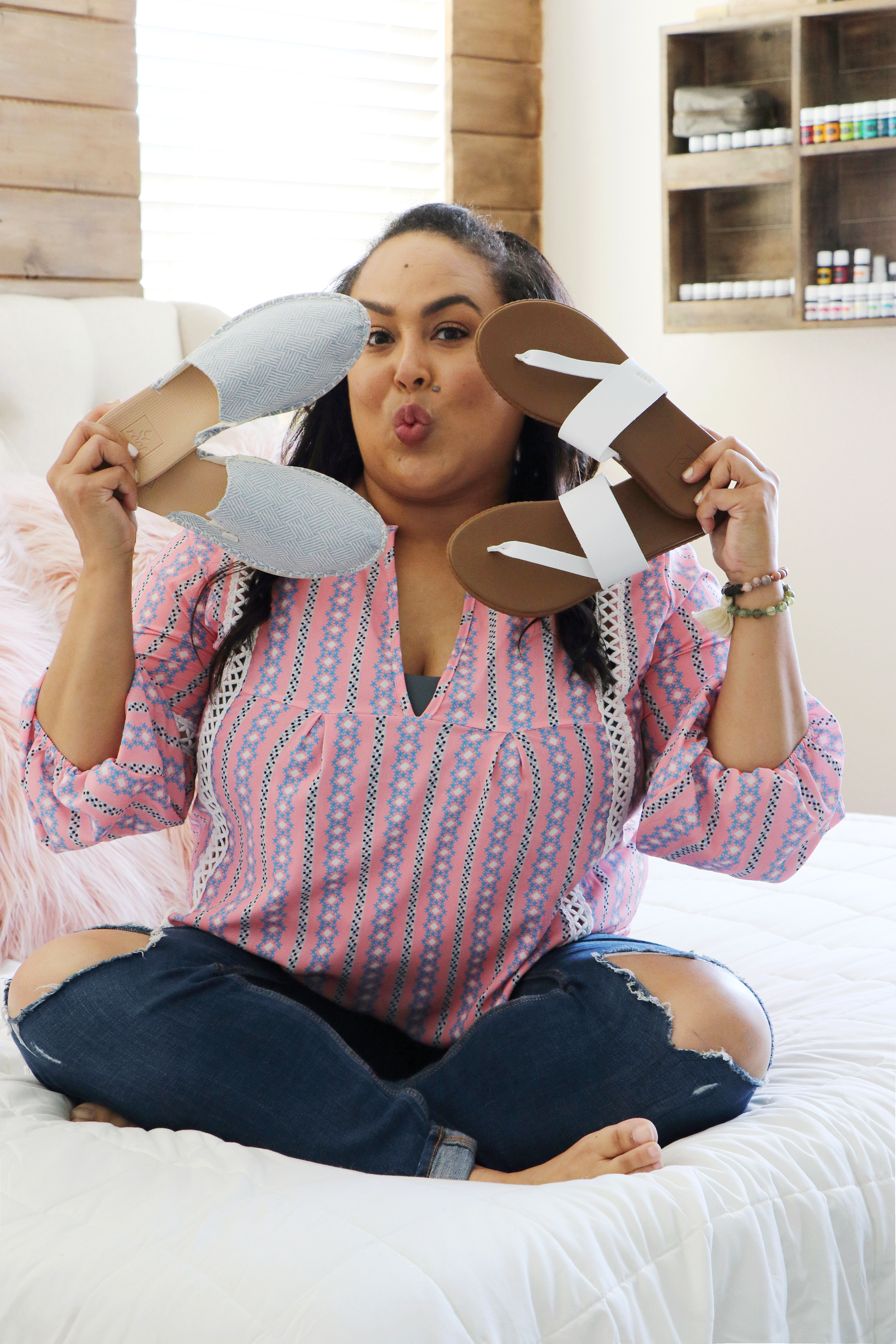 // THE PERFECT SUMMER SUNNIES + SHOES //
One thing  I love about warm weather is breaking out a new pair of sandals or sunglasses! While I might live in year round warm weather- you can never have too many sunnies; or too many shoes. You know what they say- "give a girl the right pair of shoes, she can tackle the world".  One pair of shoes I am OBSESSED with this summer are these REEF Cushion Sols Sandals. Not only are they perfect for beach days, these super cushioned sandals are so incredibly comfortable for all day wear. I love the style of these sandals as they have a vegan stylish leather strap and the most amazing supportive high rebound footbed. I plan on grabbing these in the natural shade as well- trust me they are that good.  Another great pair of warm weather shoes I am obsessing over are the REEF Escape Mule TX Slip-Ons. You guys these mules are seriously the softest things I have ever tried on in my life. Not only are they made of premium materials to provide maximum comfort, they also have been built around three layers of innovative materials- from the super-soft foam deck to the medium density midsole- these mules are a warm weather must and perfect to just grab and go!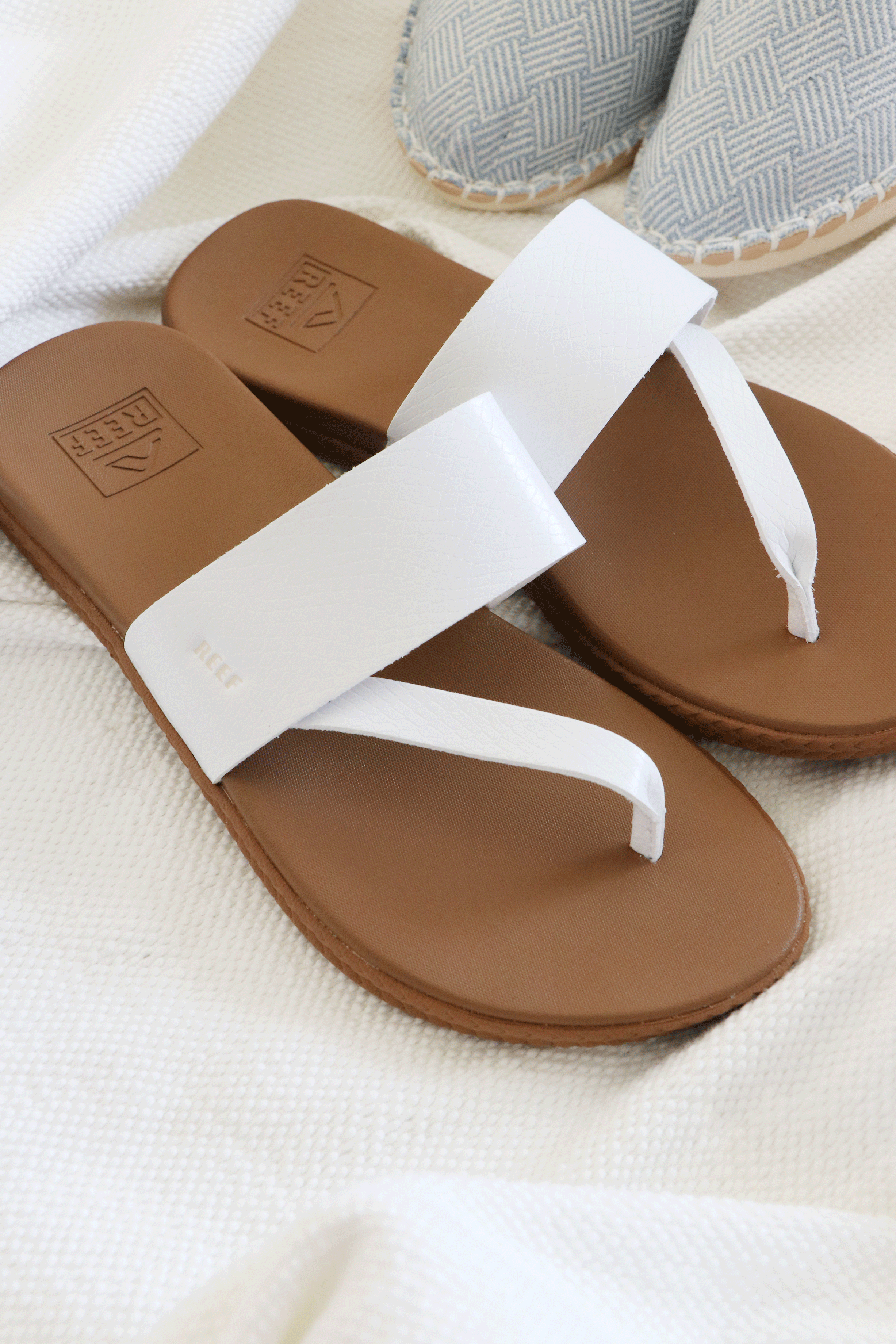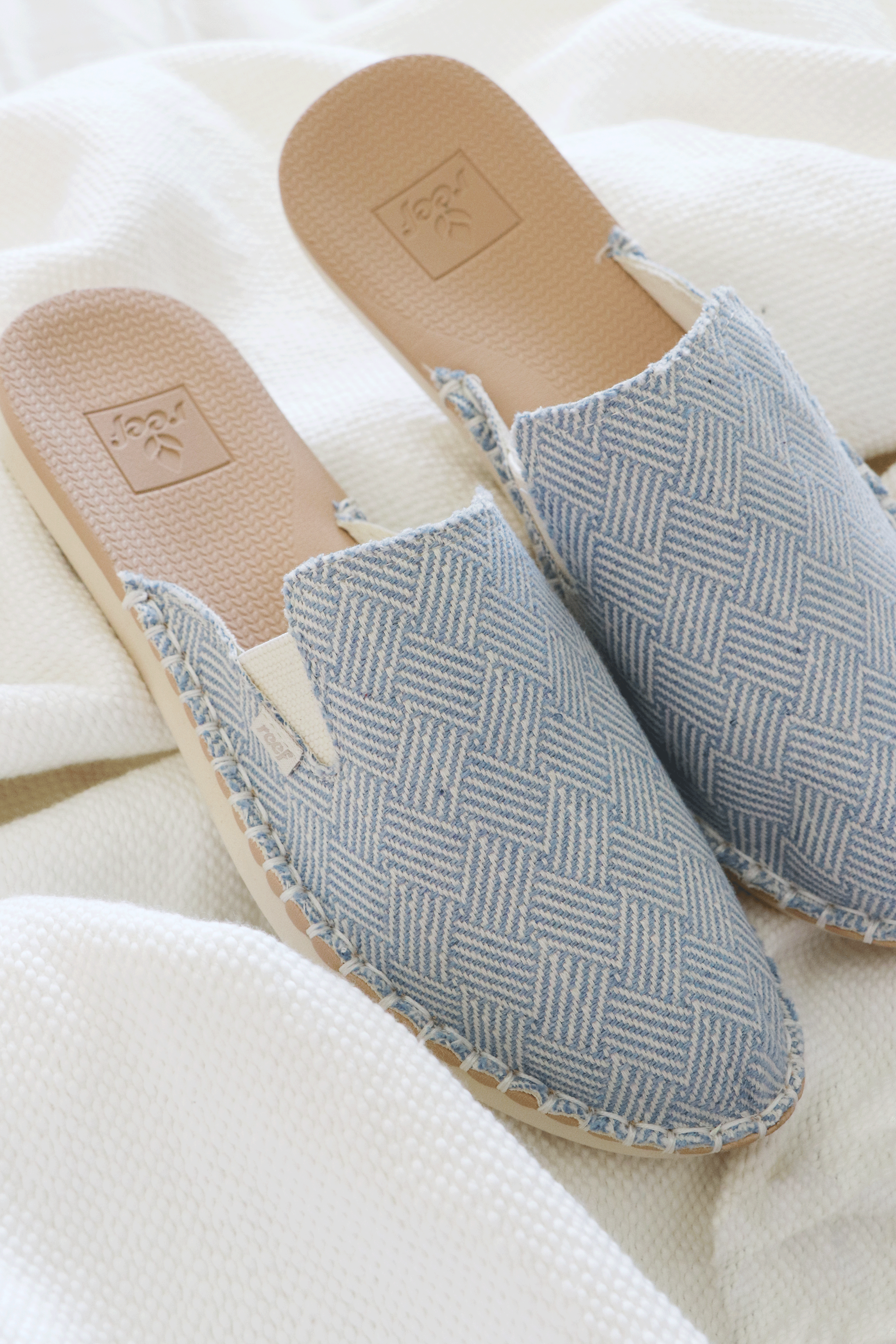 Warm weather means sunglasses are a MUST! Not only for your eye protection but also to help ward off wrinkles that can be caused by squinting. I love to switch up my sunglasses and currently tend to have numerous pairs for occasions, outfits and everything in between- let's be honest- I might be a sunglass hoarder.  Enter my new favorite and fun rose-colored glasses by Zenni. These sunglasses are super cute, and literally perfect for warm weather. The best part about Zenni is that they offer thousands of styles for both customizable sunglasses and prescription eyeglasses;all with premium frames and lenses. You can grab your perfect everyday classic to the must-have trend of the moment- Zenni is literally a one-stop shop when it comes to all things eyewear starting at just $6.95.  Best part – almost every frame can also be made with Zenni BlokzTM blue light blocker lenses! Perfect price for the perfect pair of glasses, right? Which style is yours? 
So there you have it, a few of my warm weather finds to keep you stylish, relaxed, hydrated and glowing this spring /summer. While we are all trying to navigate this new normal- keep in mind that self-care is a MUST! Whether it is grabbing a new pair of sunnies, or drinking your daily glasses of water- remember we are in this together. So stay safe, stay hydrated, and most of all stay positive. What are a few of your favorite warm weather finds/staples? Let me know in the comments below… 
READ NOW, SAVE FOR LATER: